Director of Advocacy and Policy Engagement at the Centre for Democratic Development (CDD) Ghana, Dr Kojo Asante, has asked the Lands Ministry to recuse itself from any inquiry into the Achimota Forest controversy.
This follows Lands Minister, Samuel Abdulai Jinapor's assertion that government will act on any improper acquisition of public lands, "regardless of how it was procured, whether now or in the past, and the Achimota Forest lands will not be an exception."
Mr. Jinapor said this in a statement he issued on Tuesday, May 24 over claims that the late former Chief Executive Officer (CEO) of the Forestry Commission, Kwadwo Owusu Afriyie, owns lands at the Achimota Forest and Sakumono Ramsar Site.
In response, Dr. Asante said, "the Ministry itself is in the dock."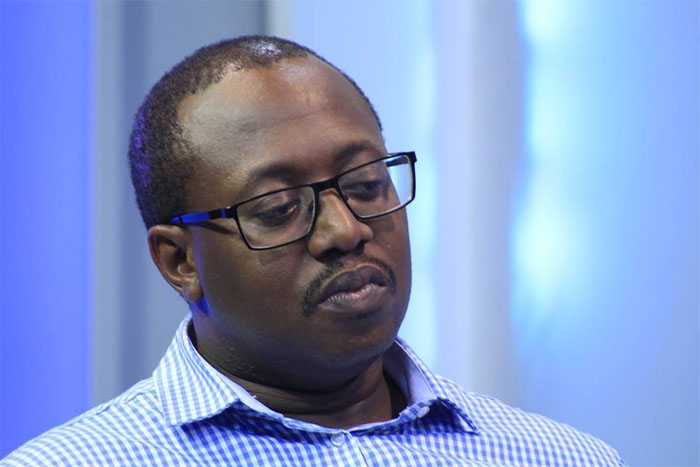 He explained that the Lands Ministry itself needs to be investigated.
According to him, "all these agencies and institutions that are under it, have been involved in this transaction and questions have been raised. They have a case to answer on many things…even if the Minister is new."
"I am hesitant at this point to sort of rely on an internal process within the Ministry of Lands and this is across governments. So for me, I think the Ministry has to recuse itself from any inquiry that is going into the matter," he stated.
He called for a committee with a broader mandate to take charge of the investigation.
"I really think that this is an issue which requires an external body coming on to also look at what is happening not just at Forestry Commission, but also the Ministry and Lands Commission and so on," he said.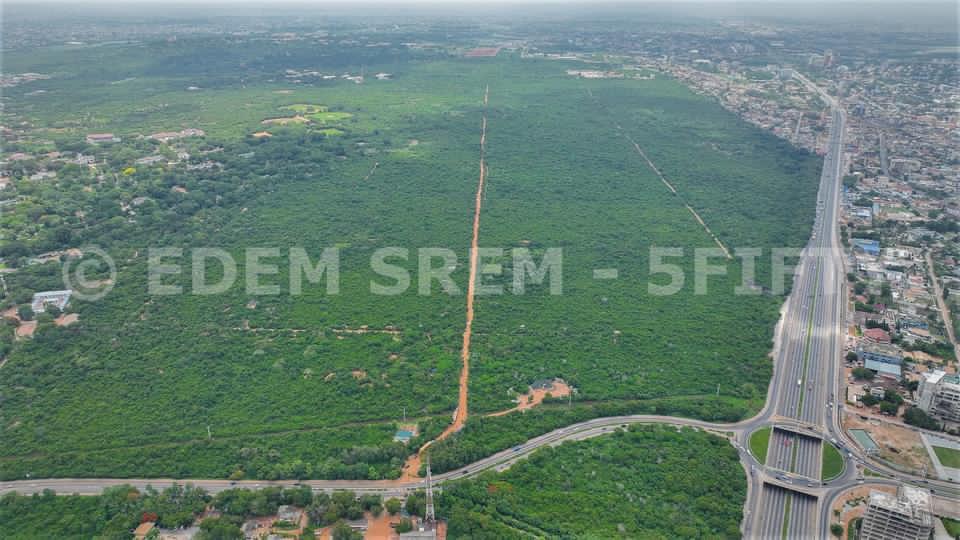 Meanwhile, OccupyGhana, a Civil Society Organisation (CSO), has demanded a Commission of Inquiry into return of state lands to "pre-acquisition owners."
The Organisation in a release stated, "we (OccupyGhana) think that, in accordance with Article 278 of the Constitution, the President should be satisfied, or the Council of State should advise, or Parliament should request, that a Commission of Inquiry be appointed. The people of Ghana need to be informed of ALL return of state lands to "pre-acquisition owners" since the Fourth Republican Constitution came into being on 7 January, 1993."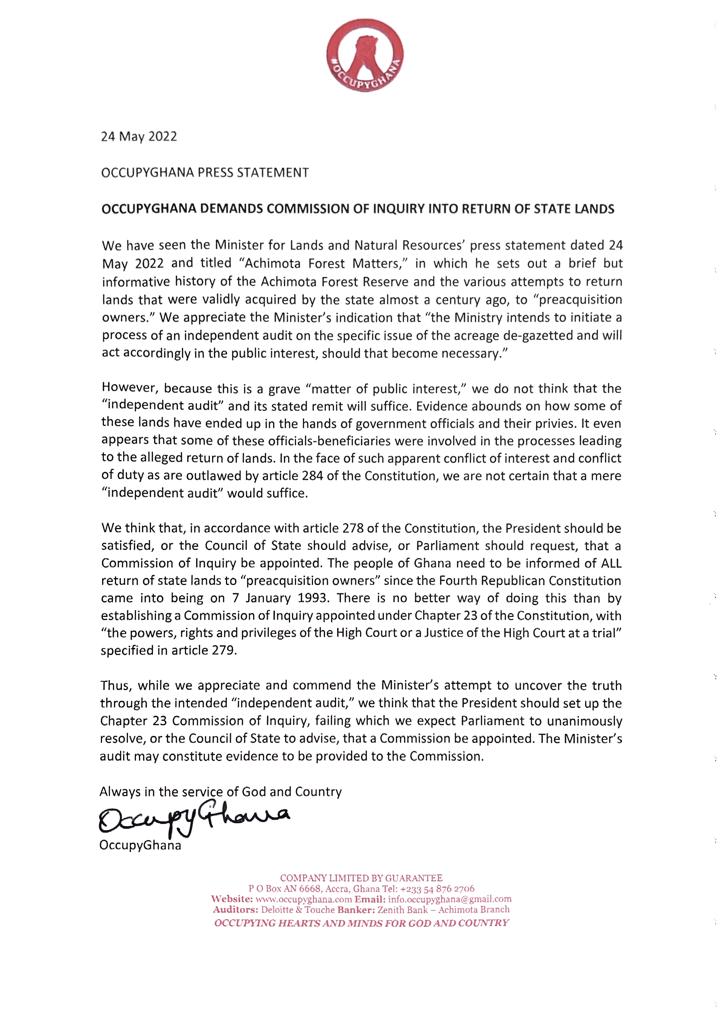 They added that "there is no better way of doing this than by establishing a Commission of Inquiry appointed under Chapter 23 of the Constitution, with "the powers, rights and privileges of the High Court or a Justice of the High Court at a trial" specified in Article 279."