The Ada Traditional Council has appealed to the government to build a monument in honour of late Ghana international, Christian Atsu.
The request from the Council comes following the family's visit to President Nana Addo Dankwa Akufo-Addo at the seat of government to officially inform him of the demise of the 31-year-old.
The family of the Best Player at the 2015 Africa Cup of Nations (AFCON) believe the player's contribution to the game in Ghana as well as his humanitarian need to be remembered.
The Mankralo of the Ada Traditional Area, Nene Agudey III, praised Atsu as a philanthropist who contributed to the improvement of many people's lives during their visit to Akufo-Addo at the Jubilee House.
"If your Excellency and the Ministry will lead in the process to ensure that there is a monumental thing done in his honour, to exemplify to all that it is good to be kind to other people in this life, we would like you to do something in the honour of Christian Atsu so that it will serve as an example to all and sundry in this country."
According to the President, Christian Atsu, a former Black Stars player who died in the Turkey earthquake, would receive a state-sponsored funeral.
The President, during the meeting, said the death of Atsu has wrecked the nation.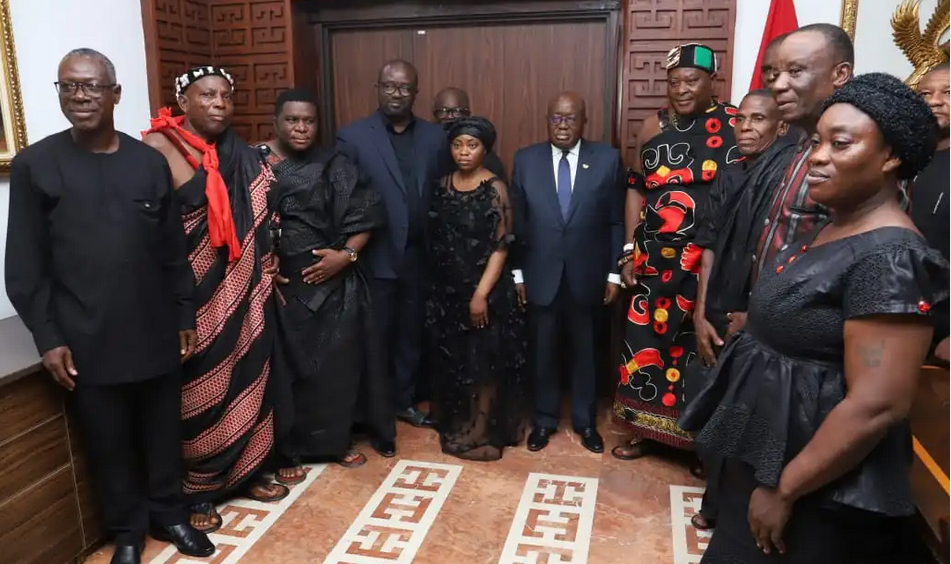 Present with the family at the Jubilee House was also the president of the Ghana Football Association, Kurt Okraku, and other officials.
"Our responsibility is to give you enough support that you need. It can never erase the loss of this brilliant man. I want the Chief of Staff…to make sure that we organise a state-assisted funeral for Christian Atsu depending on the date the family and GFA will select. Everything will be done from the point of view of the government to make sure he gets a dignified exit. That is my duty and responsibility as a president to make sure that happens," President Akufo-Addo added.
The president, in addition, advised Atsu's family to hasten up the funeral arrangements.
"I don't know what your plans are, but I think that the sooner we get this unfortunate episode behind us the better for all of us… With that said, the decision as to when the funeral will take place is still up to the family as our customs demand."
Atsu, 31, was a victim of the devastating earthquake which occurred in Turkey and Syria on February 6, with the player being under rubble for 12 days.
His lifeless body was then recovered on Saturday, February 18 with the remains arriving in Ghana a day later.
DISCLAIMER: The Views, Comments, Opinions, Contributions and Statements made by Readers and Contributors on this platform do not necessarily represent the views or policy of Multimedia Group Limited.