The Head of the ECOWAS Electoral Assistance Division has admonished African governments to make laws sanctioning individuals and institutions that promote electoral disinformation and misinformation.
According to Femi Oke, this is necessary, owing to efforts targeted at discouraging and mitigating disinformation and misinformation's effects on elections in the sub-region.
Political disinformation/misinformation is false, inaccurate, or misleading information communicated regardless of an intention to deceive.
At a 3-day workshop and symposium on addressing electoral disinformation4/misinformation, he challenged African leadership to legislate laws that will punish individuals and institutions that will promote fake news.
"Africa has to be ready if we want our countries to develop. We, civil society, must sensitize the legislative to make provisions for sanctions against misinformation.
"A serious sanction is that if we arrest people, the sanctions must apply accordingly to the mistakes they make. If there's no sanction in society, we're not going anywhere."
He continued that, "You can express yourself, but be sure of the source of the information you're giving out; don't come and lie on somebody. Human rights organisations must think about how to work; if you spoil my image and publish it, is it your right?
"Your right is limited to where my rights started. If you know you misinform people, you have 3 years of prison, and you still did it, will you say human rights".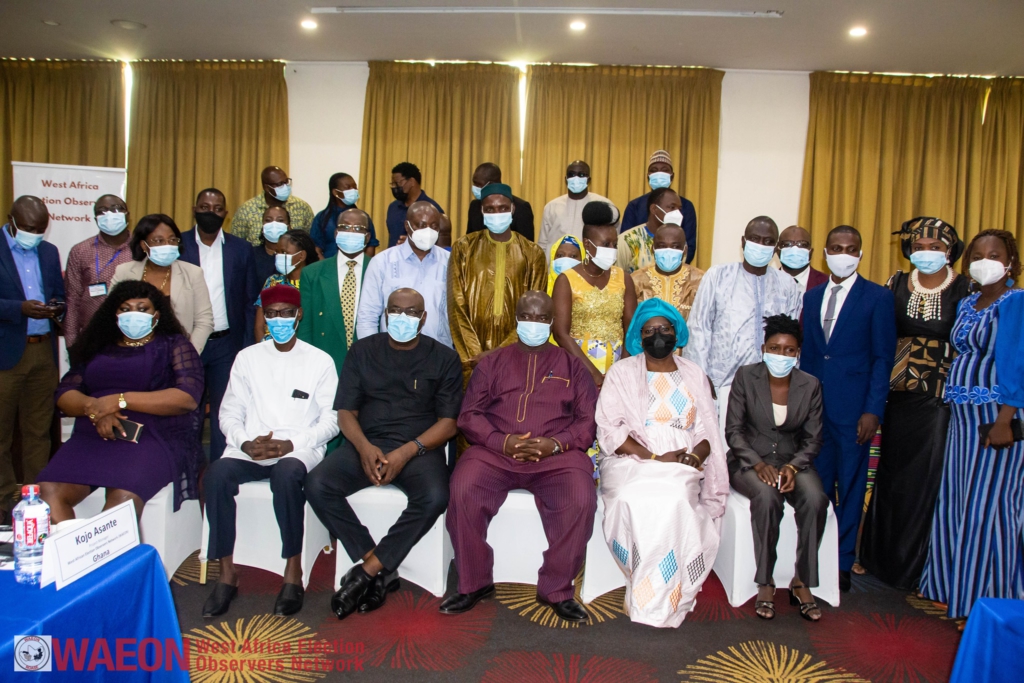 The July 12 to 15 event organized by the West Africa Election Observers Network (WAEON), in collaboration with the Centre for Democratic Development – Ghana and with funding from National Endowment for Democracy (NED), brought together election observers, civil society, fact-checkers, and the media to brainstorm on strategies that can end the negative risks, electoral litigation poses to electoral credibility.
WAEON's commitment remains supporting member organizations to identify and advance best practices for election observation to promote democratic elections in West Africa.
Democratic transition and consolidation across West Africa are best highlighted by the conduct of regular and competitive elections; however, nearly all countries in the sub-region continue to face significant challenges, including relatively new ones such as electoral disinformation and the increasing litigation of electoral processes and election outcomes.
With the advent of social media and the advancement of technology, the deliberate act of people making up and spreading unverified, false news makes the situation much dangerous.
Social media apps such as WhatsApp, Twitter, Facebook have unfortunately been identified as platforms where disinformation/misinformation thrive.
Project Manager for WAEON, Kojo Asante, on his part, underscored the significance of election observer groups across the continent in ensuring good election outcomes and smooth transitions.
"The importance of election observers, I think has shown throughout the successes that many African countries have chalked, particularly with protecting electoral integrity and peaceful elections in the sub-region, and so we often do meet to look at things we can improve on and how we can strengthen our instruments for monitoring."
He continued that, "I think that everybody recognizes that in the last couple of years there's a lot of challenges that have emerged and this work we are doing now is focused on the rise of misinformation and disinformation; particularly because we have new technology and new media that are combined. So the challenge is really around the ease and speed with which you can misinform and disinform."
Mr Asante further reiterated how the new phenomenon becomes a challenge to election observers, given that new strategies should be devised to tackle and lessen the effects of disinformation and misinformation.
"For election observers, that becomes quite a challenging environment to operate in because you can go around and monitor the election, but people's reactions and responses might be influenced by something completely outside of your knowledge or control. So we have to understand the environment, reassess our instruments that we deploy for elections so that we can be better prepared to create a more conducive environment for good elections outcome."
Established in 2010, the West Africa Election Observers Network is a non-partisan, independent, and non-religious organization that aims at strengthening and supporting citizens' election observation groups in the sub-region.
DISCLAIMER: The Views, Comments, Opinions, Contributions and Statements made by Readers and Contributors on this platform do not necessarily represent the views or policy of Multimedia Group Limited.