A former Head of Procurement at the Ministry of Food and Agriculture (MOFA), Ebenezer Acheampong has asked farmers to take advantage of prospects and opportunities presented by agribusiness, especially crop farming.
He said Agribusiness is the way to go for the economic development of Ghana.
Mr. Acheampong said this during an Agribusiness Summit organized by the Men Ministry of the Church of Pentecost, Obuasi Area. 
Under the chairmanship of Apostle Williams Boakye Agyarko, the Summit was held on Saturday 23rd of April 2022 at Bedieso under the theme, "Equipping Men with Opportunities and Skill Set to Possess the Nations".
Whilst categorizing the agribusiness value chain into four segments, that is, input manufacturing and production, sales and supply, farming and harvesting and processing, packaging and retailing, he explained business opportunities associated with all the categories.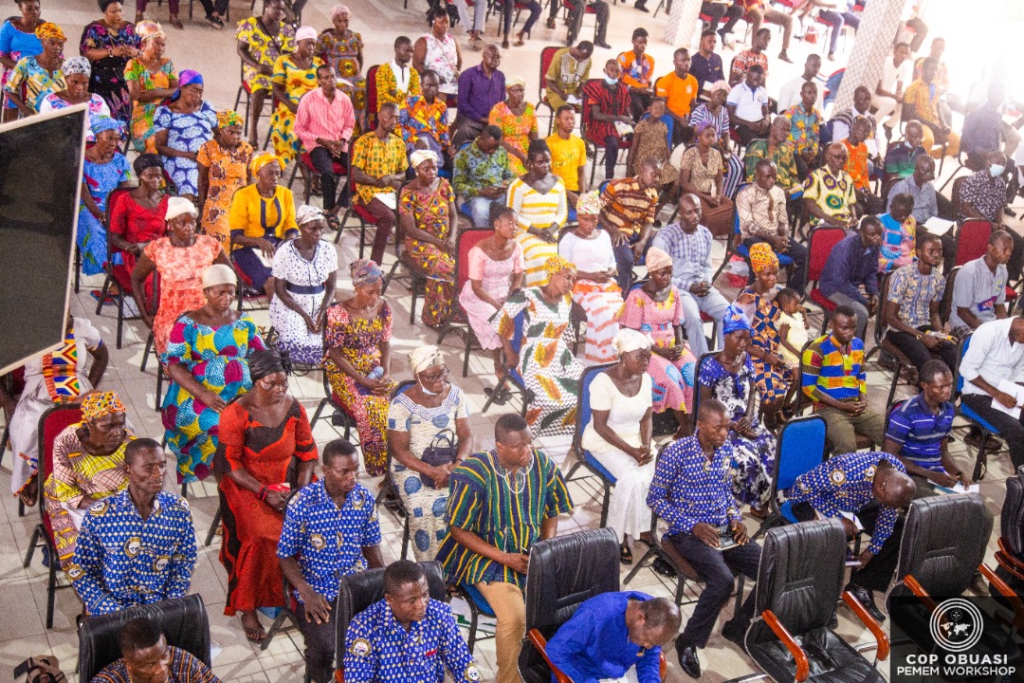 On emerging  opportunities, Mr. Acheampong revealed the six emerging tree crops such as coconut, rubber, oil palm, mango, cashew and shea which he says, can propel Ghanaians into dream socio-economic development. He wants farmers to take advantage of government's initiative and support to venture into the cultivation of these crops.
Apostle William Boakye Agyarko, Area Head of the Church of Pentecost, Obuasi, admonished all Christians to be diligent in their work for the blessings of God to be manifested in their lives.
The summit was attended by 1,268 members and pastors from all the 28 districts.