The Chief of Staff of the Algerian People's National Army (ANP) made an official visit to Paris on January 23, 2023.
On this occasion, Said Chengriha met the French President, Emmanuel Macron, and Sébastien Lecornu, Minister of the French Armed Forces.
According to several observers, the main objective of the visit to France by Said Chengriha, Chief of Staff of the Algerian National People's Army (ANP), is to enhance military cooperation between Algeria and France, which seeks to establish arms contracts with the Algerian army, after the flagrant increase in the defence budget of the Algerian State estimated at 18 billion dollars.
Nevertheless, analysts have reported that in a context marked by the presence of armed groups in the region, the sale of arms to Algeria would be a very risky operation due to doubts hanging over the final destination of these arms, which would benefit probably armed groups in the region such as Polisario armed militia or Jihadist groups.
Similarly, the deployment of the Algerian army in the Sahel region would be on the agenda of talks between French and Algerian officials, and this in a situation where a real anti-French feeling reigns in Africa.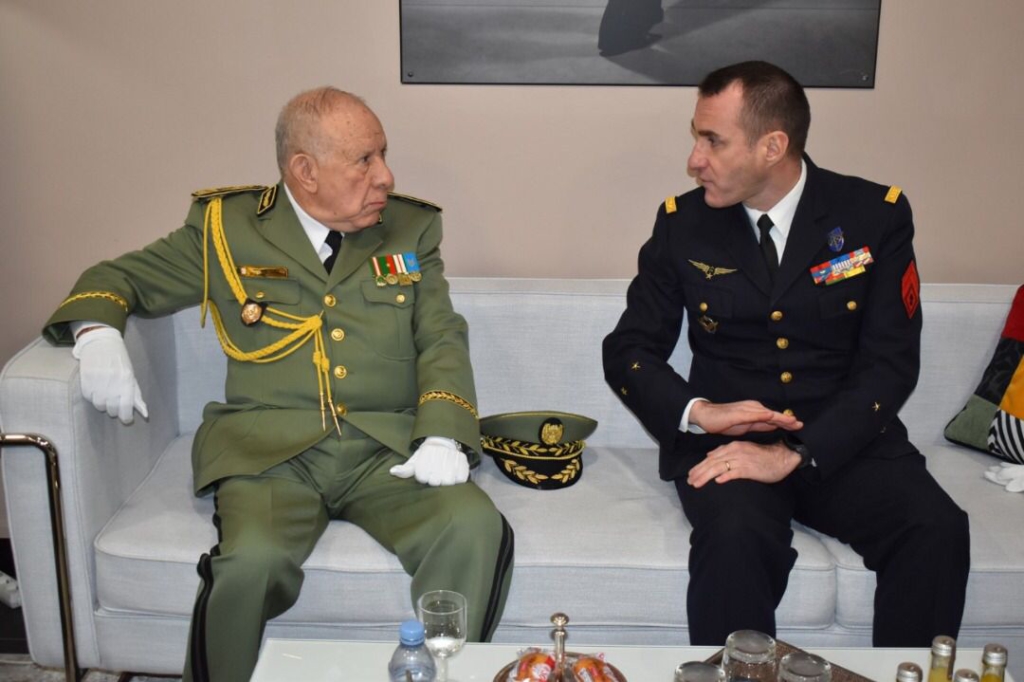 In this case, Algeria should play the role of France's emissary in the Sahel, in an attempt to stem the growing anti-French sentiment in the Sahelo-Saharan region.
Said Chengriha's visit to Paris raises several questions about the contradictions of France, a victim of the Russian breakthrough in Africa and at the same time bringing its support to one of Moscow's main supporters in Africa (Algeria).
According to some analysts, through a military agreement with Paris, Algiers avoids isolating the West, given its military relations with Russia.
However, this visit is perceived as a service rendered by France to the person of General Chengriha, accused by the Algerian opposition abroad of having committed crimes and exactions related to human rights and drug and arms trafficking.
Guermit Bounouira made these revelations on the web, which revived the truths about the dark side of CHENGRIHA, already mentioned in the book published by the ex-officer of the ANP, Habib Souidia, in 2001, "La Sale Guerre".
His trip to Paris is a kind of discredit to the accusations of the detractors of the Algerian regime.
DISCLAIMER: The Views, Comments, Opinions, Contributions and Statements made by Readers and Contributors on this platform do not necessarily represent the views or policy of Multimedia Group Limited.