The time has finally come for the commencement of the much anticipated 'Health and Wellness Series' by Ghana's superstation, Joy 99.7 FM.
The initiative which was launched weeks ago seeks to create awareness of the scope and depth of some challenges that the country faces in its health sector. Its first edition is slated for Monday, August 1 at 7pm.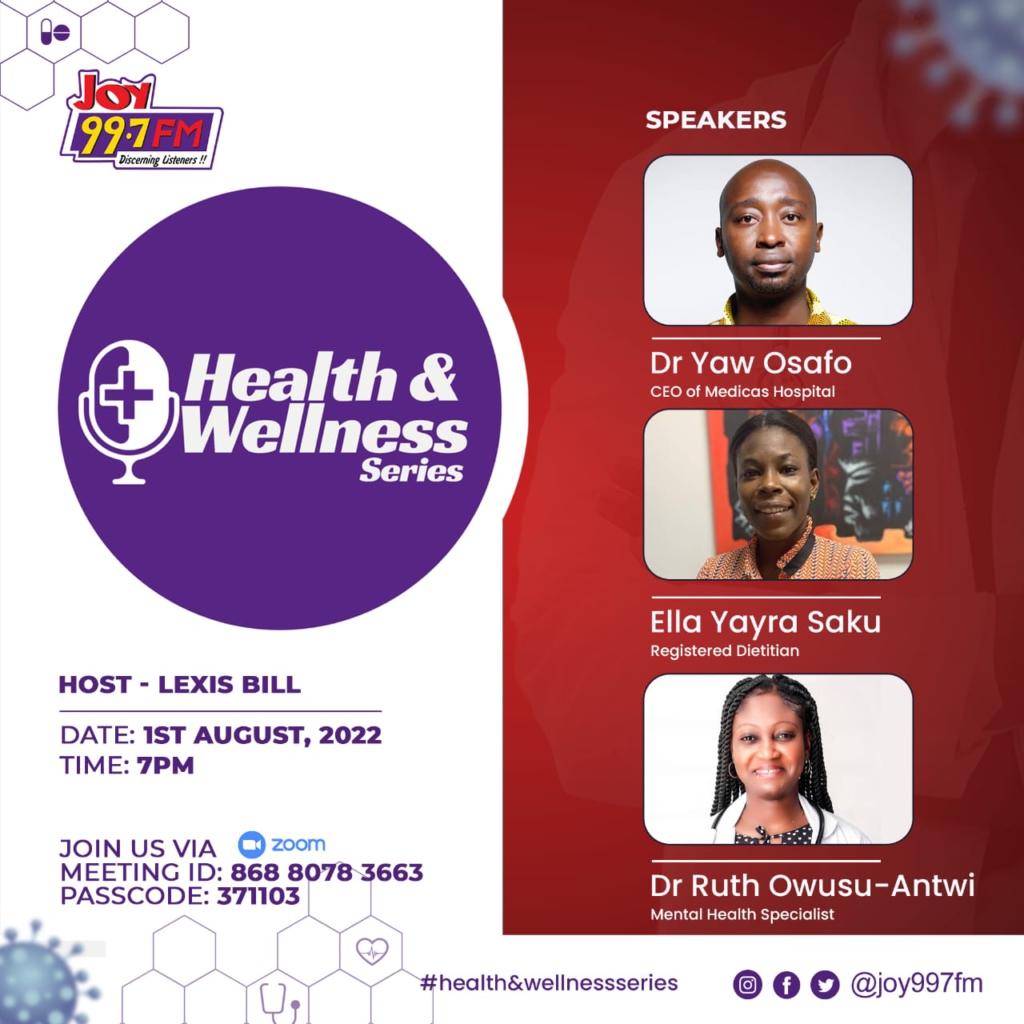 Producer of the show, Philip Nai, has revealed that preparations are done for the airing of the first edition of the 'Health and Wellness Series'. "We are in touch with all three speakers and they all can't wait to take turns in educating the public tonight. This is big for us", he disclosed.
CEO of Medicas Hospital, Dr. Yaw Osafo, who is the resident doctor on 'Drivetime on Joy', will speak on 'Disorders of the Thyroid – Hypothyroidism', while fellow speakers Ms. Ella Yayra Saku (Registered Dietician) and Dr. Ruth Owusu-Antwi (Mental Health Specialist), speak on 'Family Health History and Nutrition' and 'Sleep' respectively.
The 'Health and Wellness Series' will be hosted by Lexis Bill, and aired on Joy 99.7 FM, from 7pm to 9pm. It will also stream live on Joy FM Facebook page and on Zoom. All three speakers will be open to addressing questions from cherished listeners and the general public. Questions can be sent during the show via Whatsapp number 0551111997.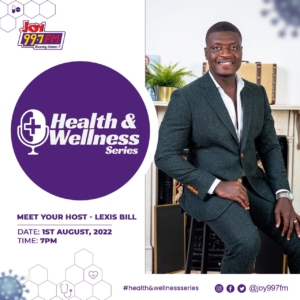 Joy FM aims to create awareness of the scope and depth of some health sector challenges with its Health and Wellness Series' initiative. Even better is the fact that it also hopes to also maintain the culture of periodic professional medical consultation, as well as sustain the platform for interaction between health care professionals and patrons.