The Executive Director of Centre for National Interest Research (CNIR) has criticised state actors who amass wealth at the expense of the nation.
Engineer Ebenezer Kudiabor Dzabaku-Ocansey stated that being a political leader is an opportunity for one to serve their country by prioritising the interest of the state above their personal agenda.
He noted that partisan politics has currently overshadowed the idea of national interest, the foremost objective of selfless national heroes who contributed to the independence of Ghana.
"I do not see going into or electing you into political office as a means to amassing wealth. For me, it is wickedness, it is robbery, it is stealing. If you are a professional like a lawyer, an engineer or a doctor and you cannot transform that aspect to pay them well, to think about them well, so that society can be fair for us and you think that by struggling into political office, you can live the luxury then you are not a citizen," he stated.
He said this in an interview with journalists at the maiden launch of the Ghana Citizens Forum by CNIR on Tuesday, November 29 at the Ghana-India Kofi Annan Centre of Excellence in ICT (AITI-KACE).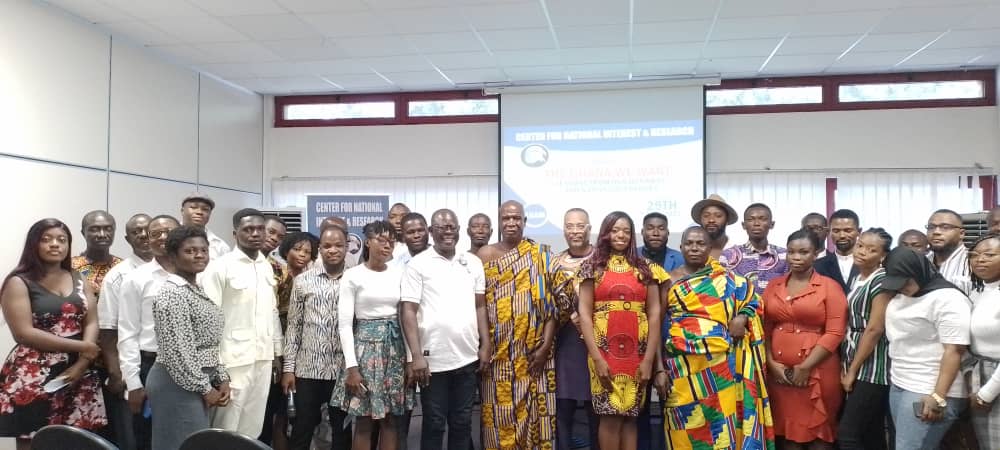 The forum was launched on the theme, "The Ghana We Want: Lessons from our Business and Nationalist Heroes."
The Centre in its research has mapped out some strategies on how Ghana's Social and Economic freedom can be achieved by identifying some major lessons from some selfless nationalist heroes.
A Member of CNIR and Senior lecturer at the Political Science department of the University of Ghana, Dr. Rosina Foli noted that the purpose of the forum is to collectively explore how best partisan interest could be made secondary to national interest.
"What we have realized mostly in the fourth republic is that most organisations are either tagged as one camp or the other so the idea of national interest is to move away from the partisan nature of discussions and to look at a collective benefit to the whole country."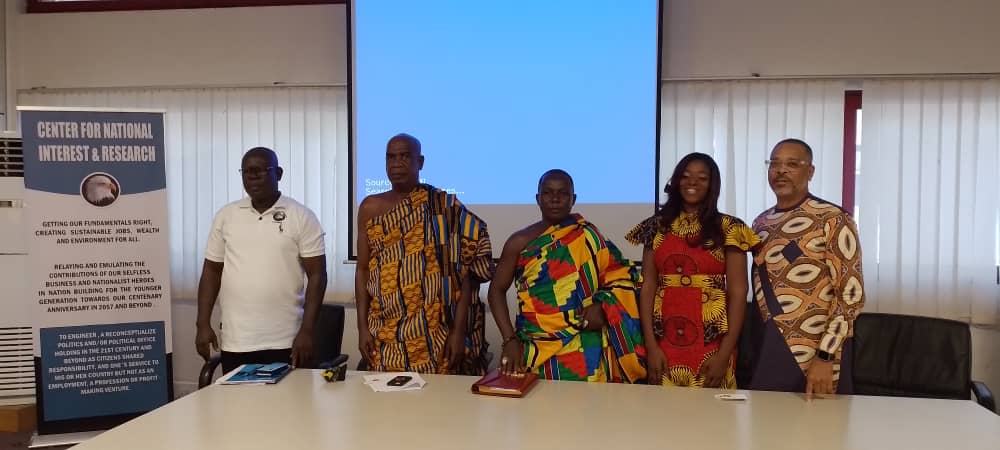 It was announced at the forum that a conference will be held between March 3-March 4, 2023, marked with paper presentations on contributions of national heroes such as Paa Grant, Alfred John Ocansey, Amon Kotei, etc to the development of the country as well as workshops as part of the Ghana Citizens Forum.
Dr. Rosina Foli expressed their readiness to partner with other non-profit organisations to nurture the youth on the agenda of national interest.
The CNIR called for more proposals on these national heroes and their contributions to social and economic development ahead of their forum in March 2023.
DISCLAIMER: The Views, Comments, Opinions, Contributions and Statements made by Readers and Contributors on this platform do not necessarily represent the views or policy of Multimedia Group Limited.