Due to your busy schedule, Ghana's football Excellency, I will not bore you much with pleasantries.
I listened to your speech at the Division One League Super Cup launch. There were mixed feelings, and I could feel that from your voice.
A man who was instrumental in your campaign to become GFA President, Jones Alhassan Abu had just passed a couple of hours ago and was buried less than five hours before you mounted the stage to speak.
Those of us who had our ears close to every camp in the build-up to the 2019 GFA Presidential elections is very much aware of the role he played.
Even, if he did absolutely nothing, the 'Game Changer' which reverberated across the football sphere and still does, was one he dropped with ease and the team bought into it.
He was an excellent figure in your professional life just as Lepowura MND Jawula. So, his demise was going to affect your first public appearance and tone.
Accept my condolences for his departure to his maker. We love him, but Allah loves him more.
The other part which was quite exciting for you, but you could not express it much, was the aspect of launching the Super Cup.
Many would agree that our Ghanaian players do not meet the minimum number of matches required per player per season and every attempt to give them more matches deserves a commendation.
Mr President, congratulations to you and your Executive Council.
I noticed you did not lose an opportunity to speak about the alleged match-fixing in the just ended domestic competitions which sullied your product.
Betting companies and punters were accused, and you described them as 'faceless cowards' and promised to come after them.
Mr President, you hit the right chords; the sternness in that voice and the passion to eradicate these things that affect the sanctity and spirit of the competitions must be fought hard.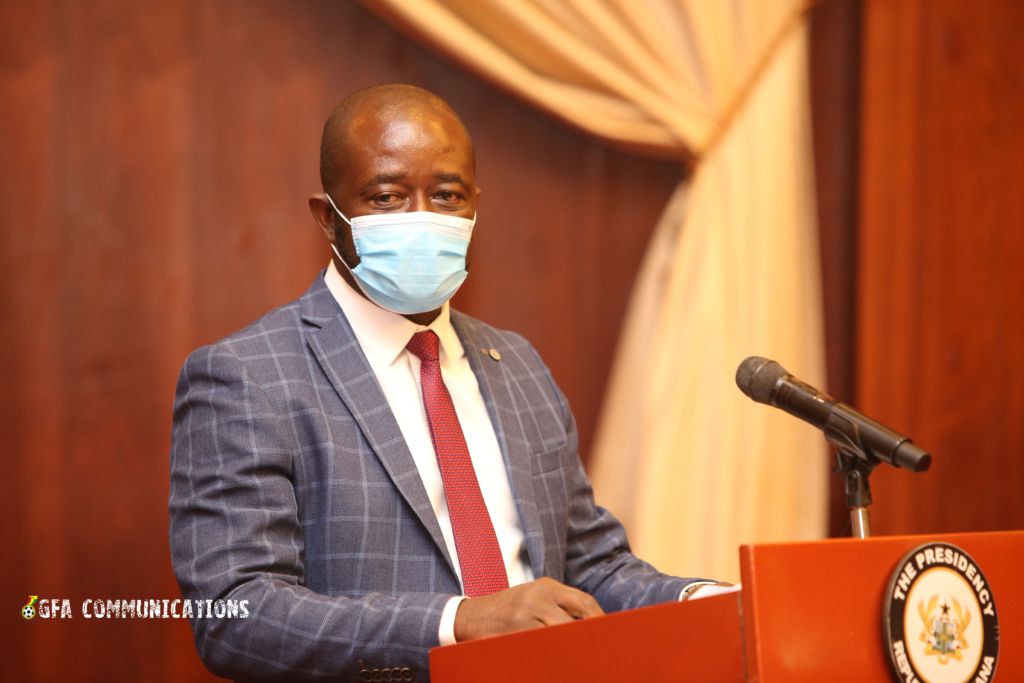 Betting has found its way into the very fibre of the Ghanaian game, but it must not become a canker to our passion. So, not missing an opportunity to warn these 'faceless cowards' in your first public speech on it, speaks of a man willing to sanitise the football industry from the hands of a few who monetise our emotions.
One area, however, I disagree with you is where you asked these 'bettors' not to call your phone because when they were engaging in the act, you were not called.
Permit me to quote you, verbatim, sir.
"…don't call me, because you didn't call me when you wanted to play a role. Don't call me!.
"And, those who are calling must stop. Those who are calling my phone regarding betting must stop!."
These are your exact words.
Mr President, you are the first gentleman of Ghana football. You are the first witness of Ghana football, and you are the first and chief investigator on any issue related to the country's football.
You ought to have exercised discretion with that comment.
I do not know why they are calling your phone at a time investigations have been initiated, but if I deduce the reasons from your comment preceding your warning that they should stop calling you, you said they did not call you when they were going to 'play a role.'
This to me, means, they want you to use your position and power to shield them from punishment or, you mean people are begging you not to punish wrongdoers in this murky situation so don't 'beg me'. I could be wrong, but this is my interpretation of what you communicated.
Mr President, every investigator needs people to come forward with information. You are the chief investigator in this issue and should use your position to get information from these people.
If I were you, Mr President, I would encourage them to tell me why they did it. I would tell them I need to understand the challenges that led you into these acts so that we can meet each other halfway. I would tell them if betting is what puts money in your pockets, let's speak to these betting companies to sponsor our activities to alleviate the financial burden on you and your players.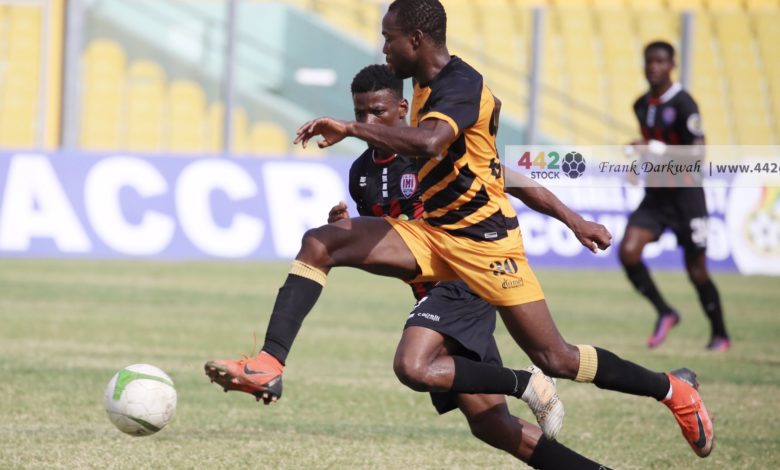 Through this, I will have them tell me more, and I will record the conversation and present it to the Ghana police service and the CID investigative team.
Sorry, you are not backstabbing anyone. You just want to weed out the bad nuts from their 'hiding places' and protect the product that 'feeds you', other members of the football community, and serves as a platform for greater heights of many talents in the sector.
You know why, Mr Okraku, your evidence is more powerful than a man appearing before an investigator to tell his side of the story. That man, will say anything in the world to set himself free, he will say a story of his interest, he might tell the CID a different story from the one he will tell you, that's why it was important for you to use that platform to admonish people to come to your office because your doors are opened.
You might not have lost an opportunity to fight the canker you spoke passionately about because the CID is working on it and could get results, but you have distanced people with information away from you and lost a fight in getting more information to help weed out these 'cowards'.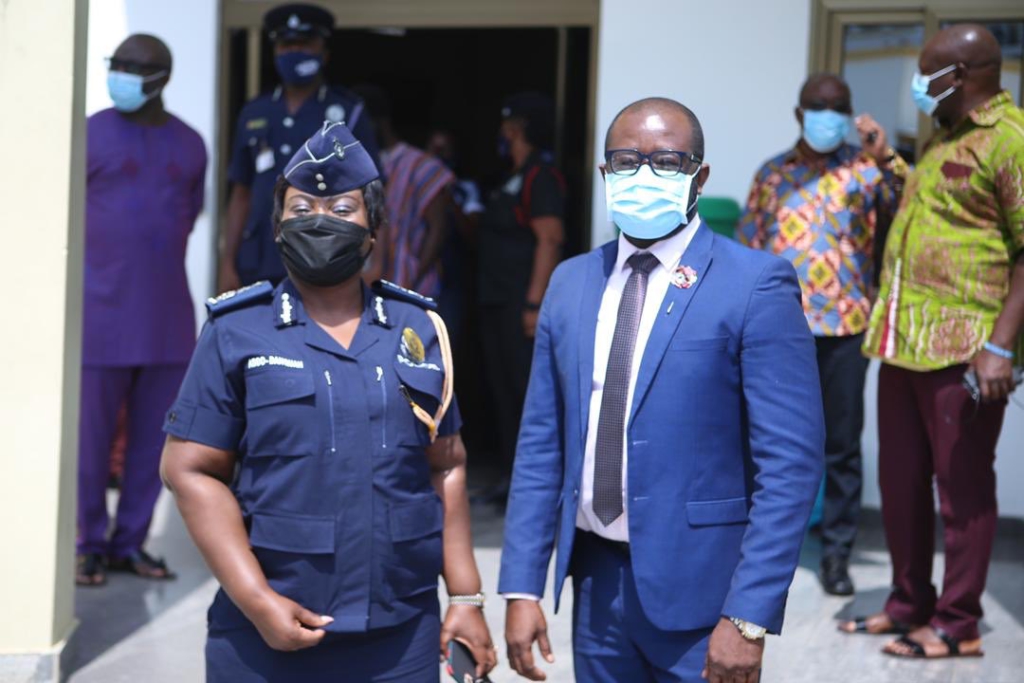 Those who might have felt okay to open to you will keep their distance because you asked them to.
Furthermore, sir, you have told the world that you know these people because they have been calling you 'regarding betting'. The CID should start investigating you to tell them the people who have been calling your phone.
You'll be a perfect lead to weed out the embarrassing system which has become endemic. Those calling your phone that you had to warn them sends a signal that you know them and there wouldn't be a better office to start than yours.
Sorry if I have taken you out of context, but when you speak to the millions, it is what they hear not what you mean.
As current SWAG President Kwabena Yeboah put it in his 1998 Africa sports newspaper publication, it is "a league of filth and worms." He stated that, "If the English Premier League is the most competitive in the world, it is because cases of match-fixing are as rare as unlying politicians, with every hint of the act being immediately investigated and pursued by the FA."
It's been 23 years since he described a product you have inherited as one of 'filth and worms' and your commitment to ending it should not just be on warning with a stern voice, but add tact, too. What we witnessed is beyond 'filth and worms.'
Yours sincerely
Muftawu Nabila Abdulai
DISCLAIMER: The Views, Comments, Opinions, Contributions and Statements made by Readers and Contributors on this platform do not necessarily represent the views or policy of Multimedia Group Limited.