ActionAid Ghana has commended President Akufo-Addo for appointing Lariba Zuweira Abudu as Minister-designate for Gender, Children and Social Protection.
Speaking on Joy FM's Top Story on Tuesday, the Country Director for ActionAid Ghana, John Nkaw noted that the news is welcoming.
"From ActionAid we are particularly receiving the appointment of MP for Walewale, Lariba Zuweira Abudu as very good news. It is very welcoming at this point," he stated.
Explaining the reason for his assertion, he noted that "the appointment of Zuweira Abudu is a recognition of the fact that the President is demonstrating his role as the AU Gender champion of our time."
According to him, the appointment acknowledges the value of women's participation in decision-making and leadership.
"Beyond that, it is also a testament of Zuweira Abudu's proven capacity in the role that she has occupied for some time now," he added.
Despite congratulating Madam Zuweira Abudu on her new position, Mr Nkaw did not hesitate to list some of the expectations placed on her.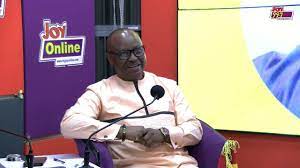 Mr. Nkaw stated that he is of the expectation that Madam Abudu would continue to expedite action on the passage of the gender policy [Affirmative Action].
He added that "we would also expect her to expedite action on combating anti-witchcraft accusation and molestation and if you like the lynching of the Akua Denteh in Salaga area."
"We want to continue to encourage her to pay particular attention to enhancing the rights of women and ensuring that women build the necessarily resilience to overcome challenges that confront them on daily basis."