Civil Society group, Alliance for Social Equity and Public Accountability (ASEPA) has kicked against the secondment of the Deputy Auditor-General, Mr George Winful, to the Ministry of Finance as the Director of Revenue Policy Division.
In a press statement issued by the Civil Society group, Tuesday, June 1, ASEPA described the secondment as "extremely malicious" and unconstitutional, as it seeks to undermine the independence of the Audit Service.
"We believe this appointment is extremely malicious and flies in the face of Article 284 of the 1992 Constitution which enjoins public officers to avoid putting themselves in conflict of interest situations in the performance of their functions.
"How can the Finance Ministry, conceive such a capricious idea that can not only undermine the independence of the Audit Service and the office of the Auditor General but also compromise the office in the performance of its audit functions," ASEPA said in their press statement signed by the Executive Director of the Group, Mensah Thompson.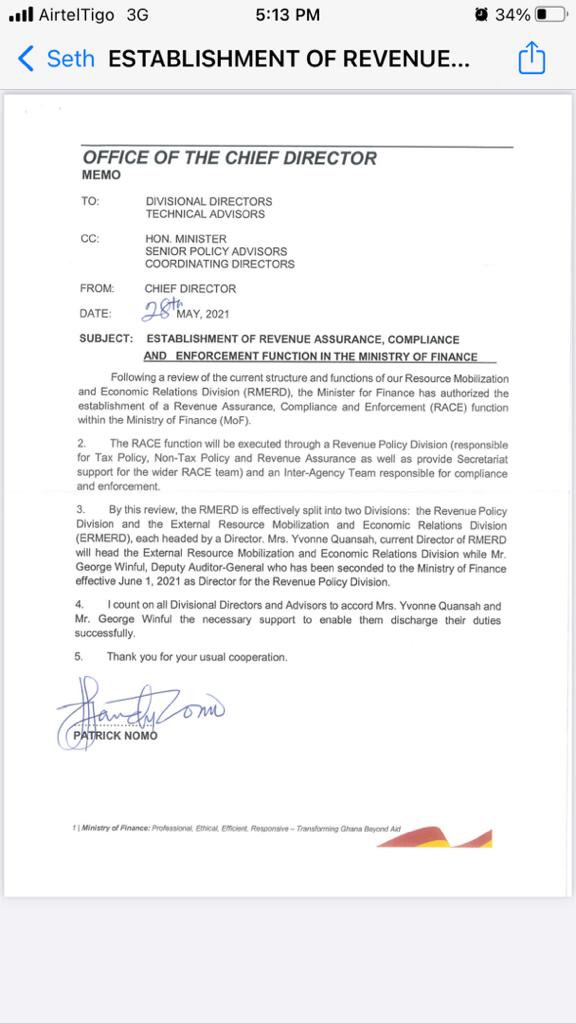 The Group, therefore, called for the immediate reversal of the secondment of the Deputy Auditor-General otherwise, he must be made to choose between the two positions.
"He cannot keep both positions under the pretext of Secondment," ASEPA stated.
According to ASEPA, should there be a failure to either reverse Mr Winful's appointment or make him choose one of the positions, it will head to court "to enforce the explicit provisions of Article 284."
ASEPA further expressed worry "about the constant actions of government that seem to be weakening all independent offices of State especially the offices of accountability."
"These are some of the actions that lay credence to the notion of culture of silence widely spoken about and fiercely rejected by the President, but I tell you what, if you appoint a Deputy AG on secondment to the Ministry of Finance, and conflict him in a manner where he cannot independently perform his functions as an auditor, it's also culture of silence!!" it concluded.