There are many ways to judge the aesthetic merits of a tech product. You can look at the materials used in its making, its overall craftsmanship, or that old-fashioned intangible of "desirability".
For me, it's how long it can sit out in the open until my better half stages an intervention in the name of feng shui.
This process is a bit like The Hunger Games in that while it's technically possible to survive the process, you have almost certainly lost by participating in it.
I won't run through the full hall of shame here, but let's just say the "Peloton Wars" of September 2020 were particularly brutal.
What does any of this have to do with the Bang & Olufsen Level? Well, this wireless portable speaker is one of the few devices to pass muster over the past year and rightly so.
From its wood-panelled grille to a svelte charging puck, the Danish audio brand's latest offering is a bona fide stunner. Honestly, as good as it sounds – and it really does sound tremendous – I just like having the thing to look at.
Its midcentury suave does a lot to elevate my Ikea-bought kitchen table-cum-home office desk. Honestly, you'd expect as much from a creation that'll set you back upwards of £1,099, depending on your choice of finish.
While that might sound like a lot of money for a speaker, even one from a brand with some serious hi-fi pedigree, the B&O Level has a very welcome trick up its sleeve: it's built to last a long, long time.
By utilising a modular design, several of its grille, battery and streaming modules are all removable and replaceable – something that's near unheard of for this kind of product.
"We approached the Level with the ambition of delivering at least a decade of sound," says Mads Kogsgaard Hansen, Bang & Olufsen's senior global manager of product circularity.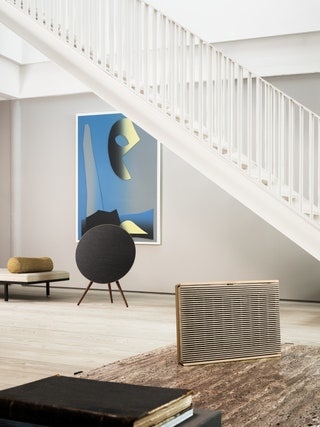 Outsmarting obsolescence
To state the somewhat obvious, most gadgets do not last ten years of usage, partly because of wear and tear, but often because of planned software obsolescence so their makers can sell you a new model instead.
It's a practice that hurts both your cash flow and carbon footprint thanks to the energy used to create a replacement.
As Apple's vice president of environment, policy and social initiatives Lisa Jackson told us last year, not buying the new iPhone is the "number one thing you can do" to help lessen your environmental impact and that philosophy applies to replacing anything you own.
Given that most speakers are destined to just sit on a table or countertop for the vast majority of their existence, there's really no reason they shouldn't stick around for the long haul either.
All that's needed is a bit of design nous and institutional commitment to make this ambition a reality.
As such, swapping the Bang & Olufsen Level's battery takes a screwdriver and a matter of minutes with the replacement part to hand.
Upgrading its streaming module requires sending the speaker off to B&O's specialists but it's got years of use in hand before new Wi-Fi and Bluetooth standards make that a necessity.
"We designed the streaming module so we only use 50 per cent of the processing power when you take it out of the box," says Kogsgaard Hansen.
"That leaves us extra space for improvements and new features we can bring to the product over the years to come."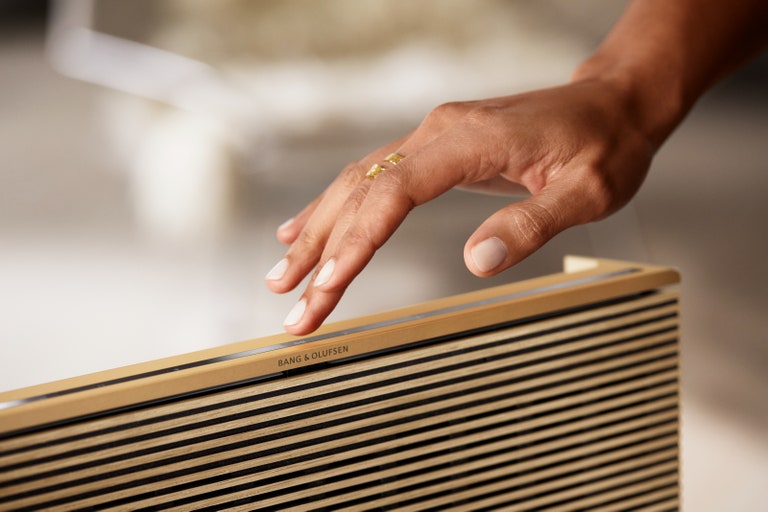 Big sound that'll travel
Of course, all this thoughtfulness and design finesse would be for nought if the Level didn't sound utterly glorious. At 3.3kg it's not the most portable speaker you'll encounter, but you'll want to schlep it around to wherever the people are in your home.
There's a real depth and clarity to the audio here as well as versatility: you can sit the Level upright, lay it flat or hang it from a wall with the help of a bracket (£99) and it'll adjust its playback accordingly.
All of which is the sort of audio refinement you should expect from a speaker with a £1,000-plus price tag. Unlike wired alternatives such as Naim's excellent Mu-So Qb 2 (£749) or the superb Bowers & Wilkins Formation Wedge (£899), the Level's ample 16-hour battery life is there to be used to its fullest.
Recharging the speaker is a matter of attaching a cute, USB-C-compatible magnetic puck to its backside and waiting three hours (or more if you want to blast out a few tunes while doing so).
Despite this speaker's comparatively smaller footprint, it's still capable of filling a room with expansive tones. The cavernous harmonies of Fleet Foxes' "Can I Believe You" really boom into life, while For Those I Love's melancholic poetry proves crisp and piercing.
The best compliment I pay the Level is that you'll want to play all your favorite songs through it to rediscover them. I had a joyous afternoon of escapism spent pirouetting from Big Star to the Cocteau Twins to Boards Of Canada in its company. If you're into voice controls, it's also Google Assistant compatible.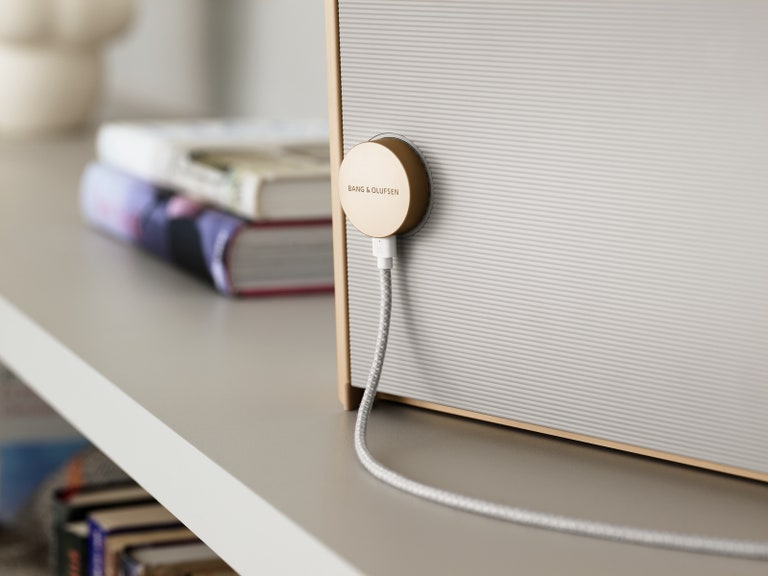 Bang & Olufsen Level verdict
The Bang & Olufsen Level is a true luxury and my favorite bit of new tech this year by far. It looks great, sounds sublime, and features some genuinely innovative tricks to bolster its eco-credentials and help extend its lifespan.
If that's not enough to justify such a premium asking price I'm really not sure what is. With this modular concept set to be replicated in forthcoming B&O products, you have to wonder how long it will take until other hi-fi brands follow suit and offer a similar level of longevity as standard.
For now, the Level stands alone as a wireless speaker worth getting excited about.
DISCLAIMER: The Views, Comments, Opinions, Contributions and Statements made by Readers and Contributors on this platform do not necessarily represent the views or policy of Multimedia Group Limited.