For those who are confused as to how to style yourself to look good in Bell-bottoms (or flares), you're at the right place. They are a style of trousers that become wider from the knees downward, forming a bell-like shape of the trouser leg.
By mid-1970s, They were universally popular and available in a variety of fabrics. Along with other showy fashions of the 1970s, they soon went out of style, however. Bell-bottoms soon became a synonym for being hopelessly out of date.
With it's recent comeback to fashion, some are still skeptical about how it would look on them. But let me break the ice! You would look amazing in them. Here is how: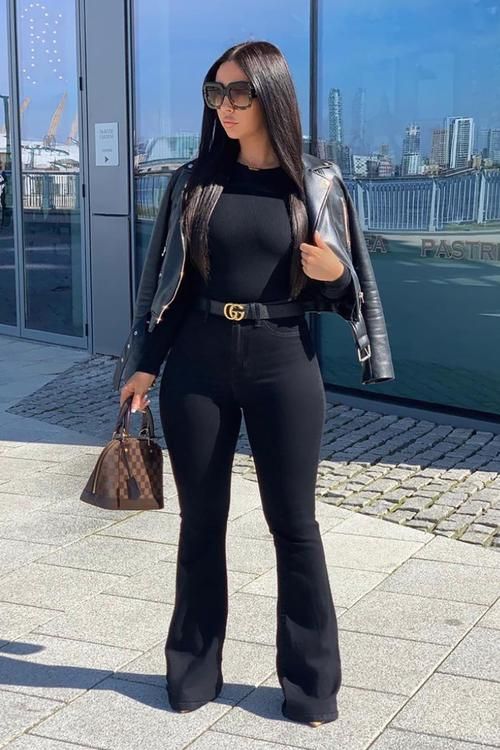 When you feel like looking stylish on a regular day at work, they are not only beautiful but very comfortable. All eyes would be on you though!

You have to meet your girl after a very long time and you're worried about what to wear? Just get that #richaunty look with these pants.
It doesn't matter if you're a size 6 or 8 or even a 12, you would fit perfectly into these bell bottom jeans.

In the mood to party? Getting what to wear should not be a big problem when you have these pants.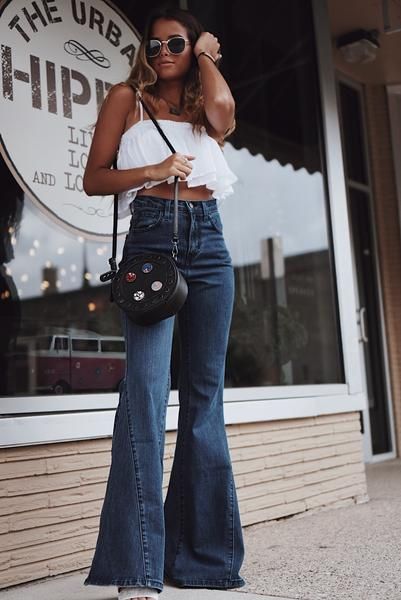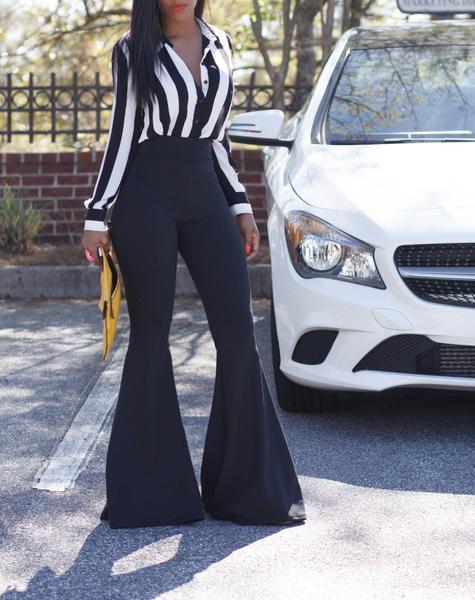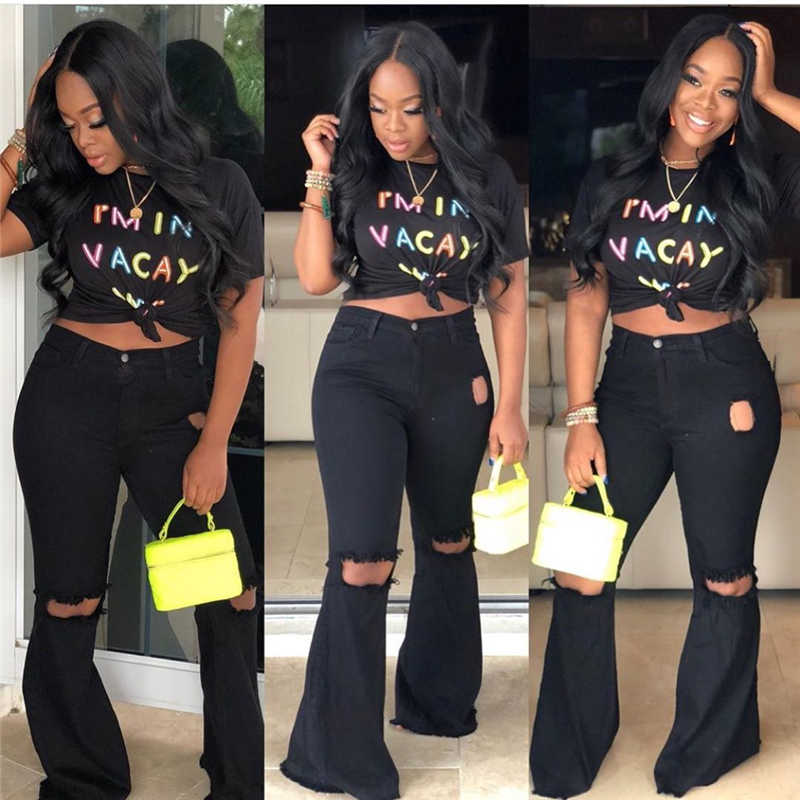 It's just overwhelming how you can wear these pants anywhere and feel comfortable and look amazing! whether you're going for a casual event or a professional event. Consider getting one in your closet and you would not regret it!