Silk shirts. They are a luxurious touch, are they not? The smooth threads produce a slippery sheen that is hard to top in terms of tactile pleasure.
That same compactness makes it dense, and so hangs off the shoulders nicely and lends the sensation of weight and luxuriousness.
But have you ever considered the more pragmatic side of a silk shirt? In this typing-Skyping-WFH-world we find ourselves, comfort is paramount. And a silk shirt is comfortable.
The fact that it just happens to be devastatingly chic too is a bonus at the moment. Its high-low blend is the thing we've all been searching for.
It can be dapper for dinner, it can be formal for work (or WFH), and it can even pivot as a pyjama (you heard it here first).
Question is: will you ever take it off?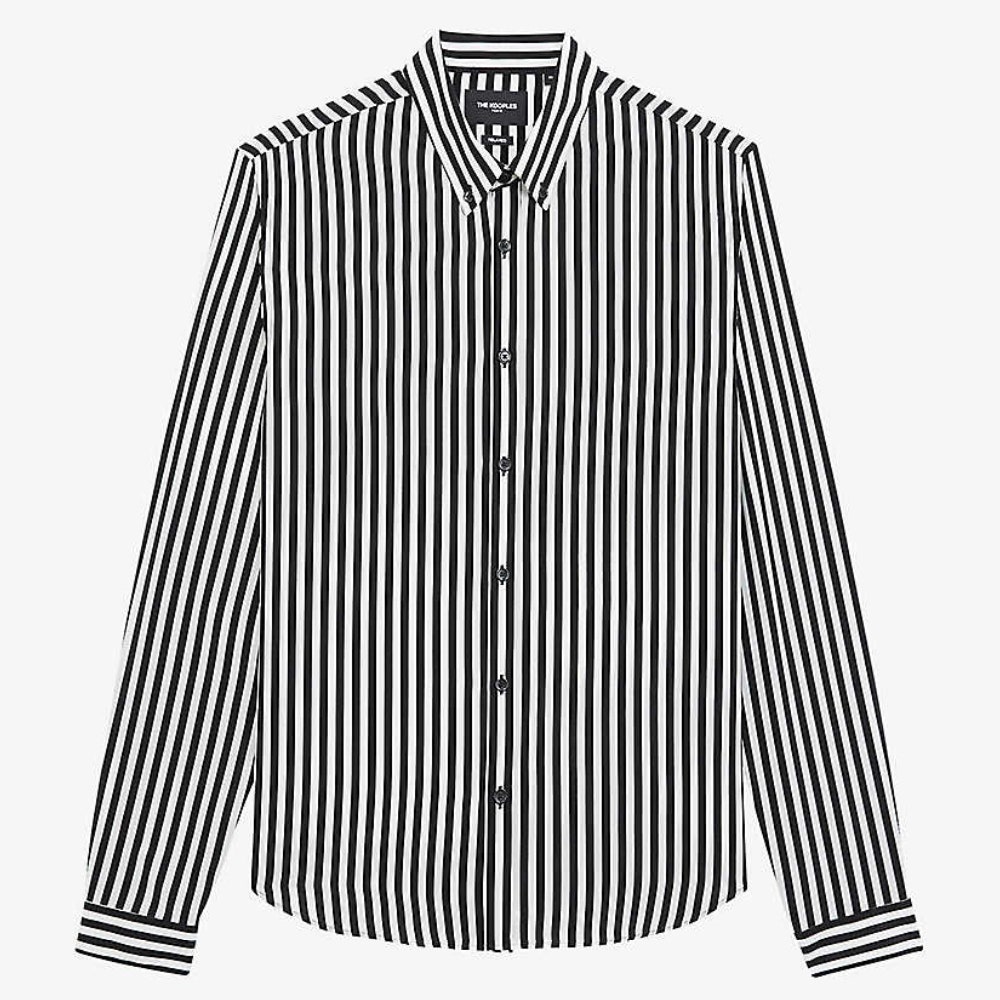 The Kooples
The casual, easiness of the black-and-white striping of this silk shirt is just begging to be slipped under a leather jacket.
It's how grunge-indie-rock-Gods should have dressed in their peak. This shirt brings enough stylistic verve to handle a candlelit dinner.
In fact, so silky and supple is the material, that we almost want to take it on a candlelit dinner.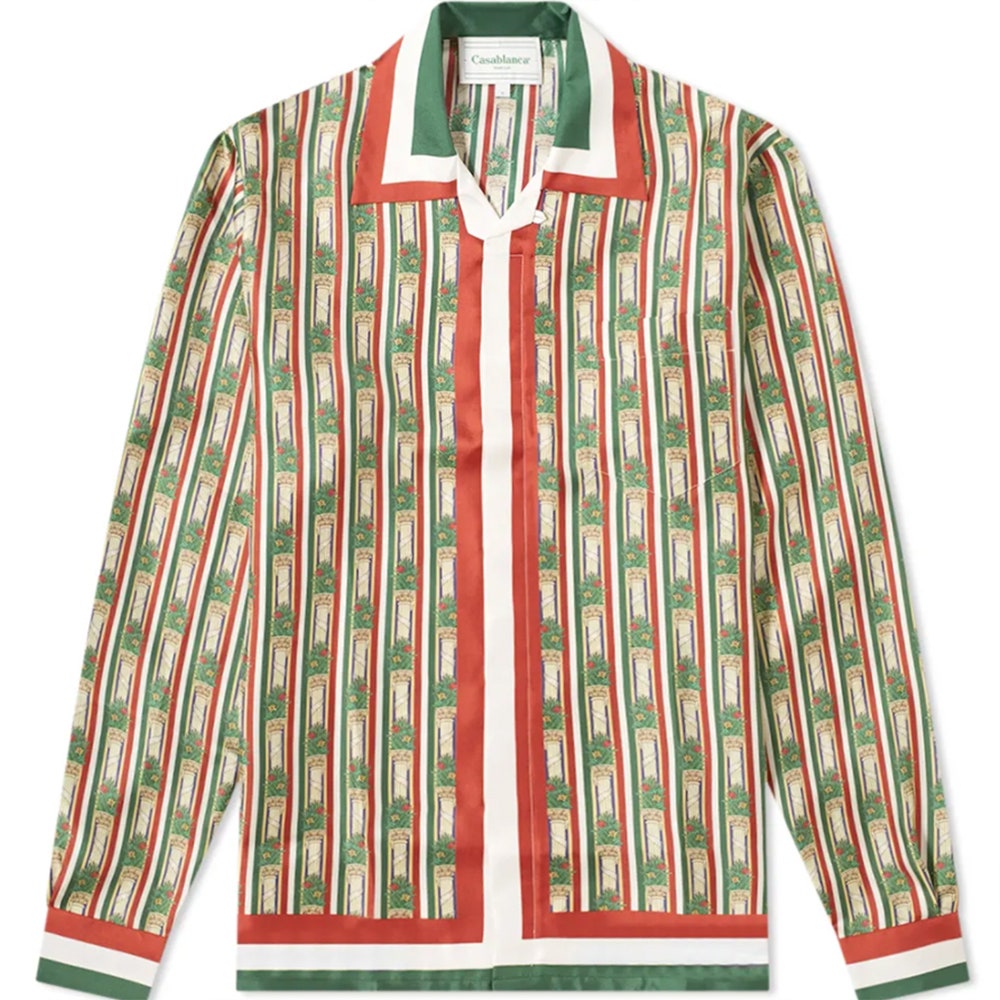 Casablanca
Perhaps one of the most stylish brands at the moment, while it isn't a 327 collaboration, this lofty, luxurious, floaty shirt proves why.
The graphics are loud, but not garish. It references antiquity in the Italian columns and nature, while also remaining a wholesome, retro-futurist shirt. But the thing that ties it all together is the simple block colour collar.
This is a strong holiday vibe.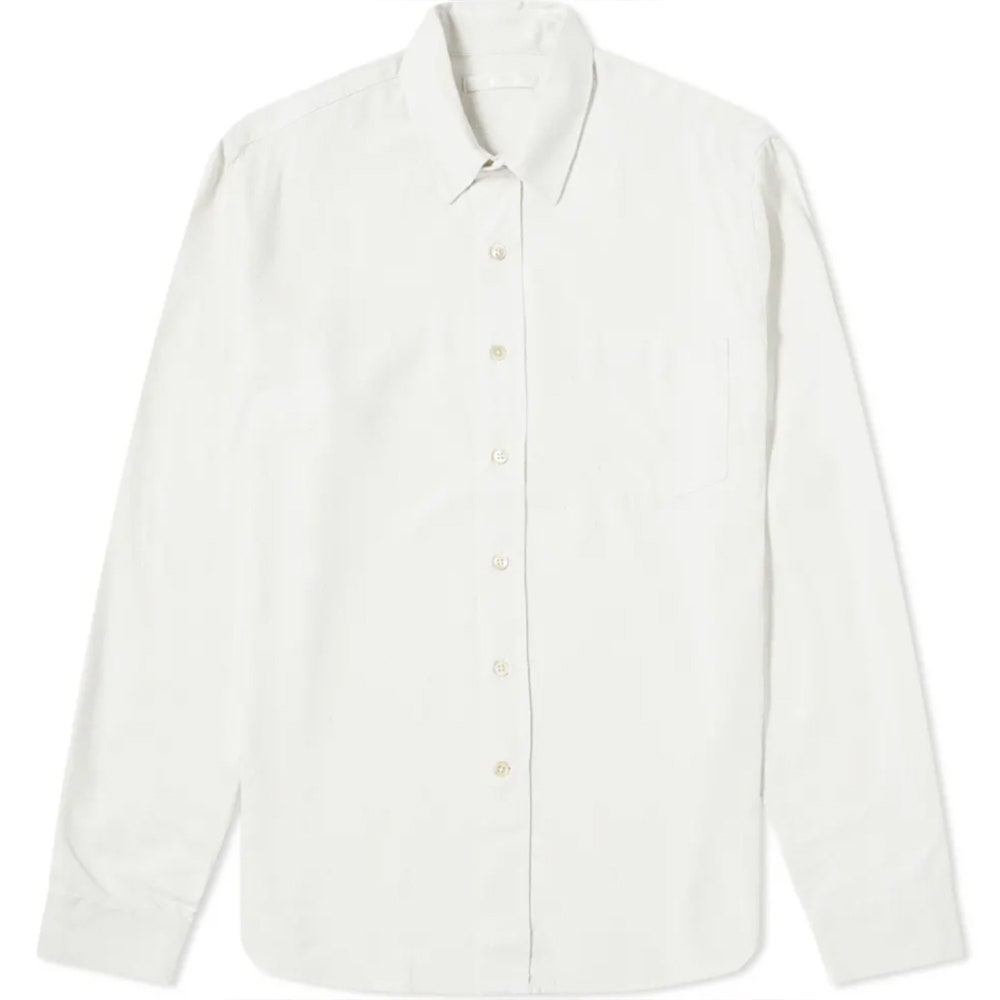 Our Legacy
Now, who said a silk shirt was a statement piece? This cool, calm and collected white silk shirt by Our Legacy brings the art of understatement to silk fabric. Is this the ultimate WFH shirt? Although it's use isn't limited to the office, it could genuinely be the one. Period.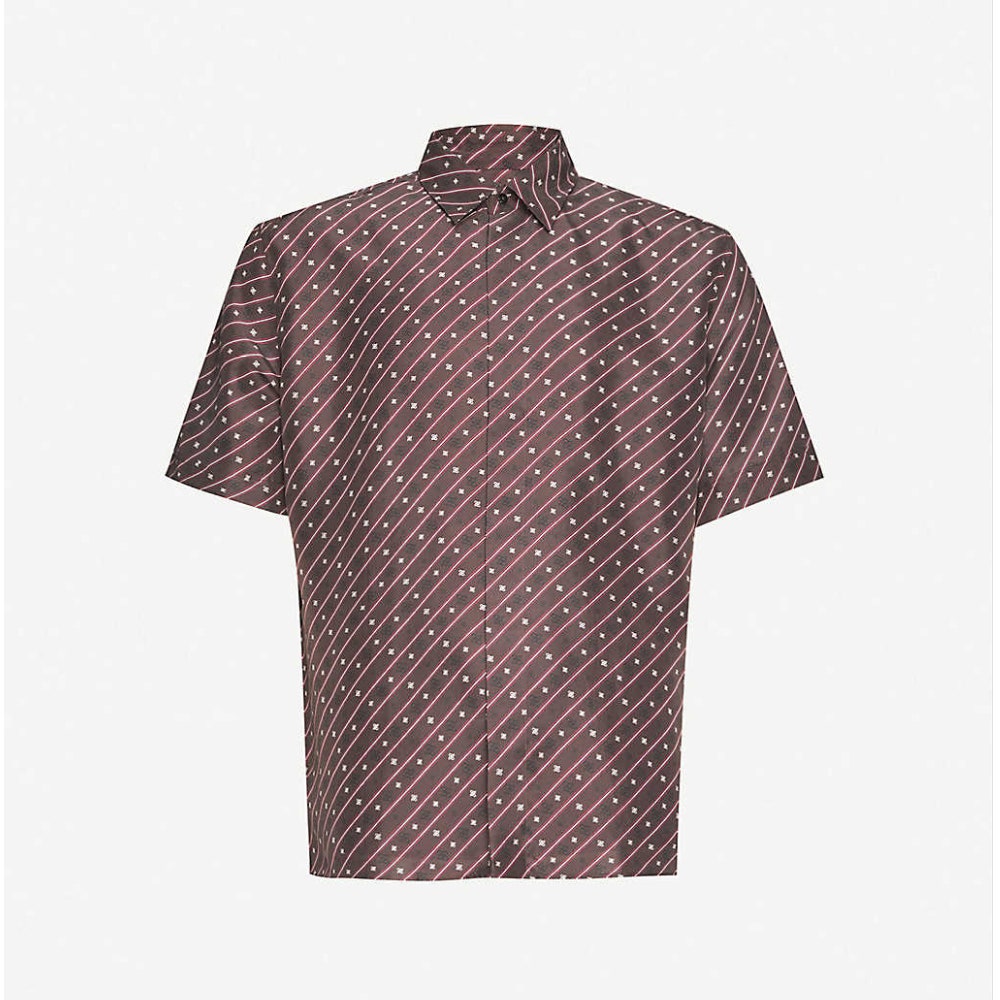 Fendi
The elegance of this shirt comes in its novel diagonal stripes, the short-sleeve style, and the sumptuous depth to its cocoa shade.
It is a luxury item for those that don't want to splurge money for splurging's sake, but for those who appreciate good design, individuality and refinement.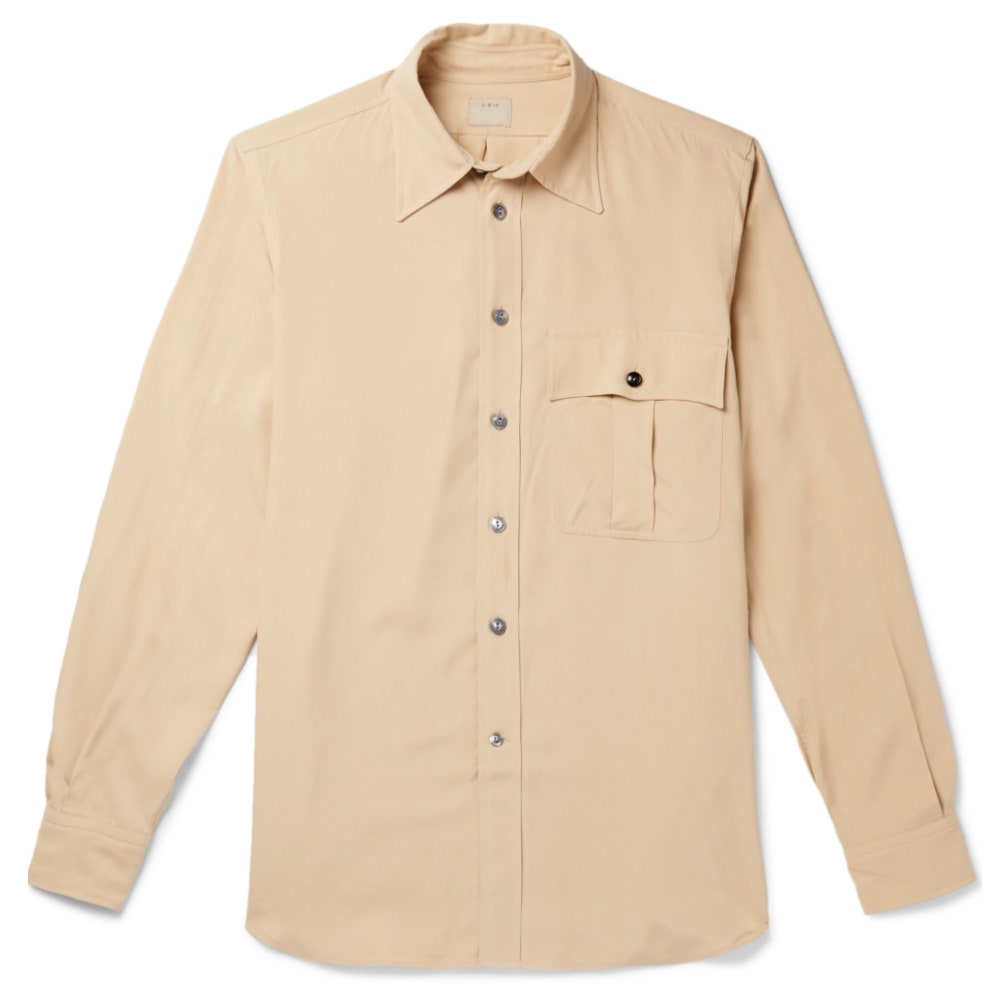 L.E.J
This shirt's washed silk is specially treated to soften and develop a unique patina over the years of wear.
The designer Luke Walker has taken the same energy and attention to detail that's normally put into making traditional formal shirt making, and has directed it into casual wear.
This shirt is high quality, relaxed and impeccably balanced.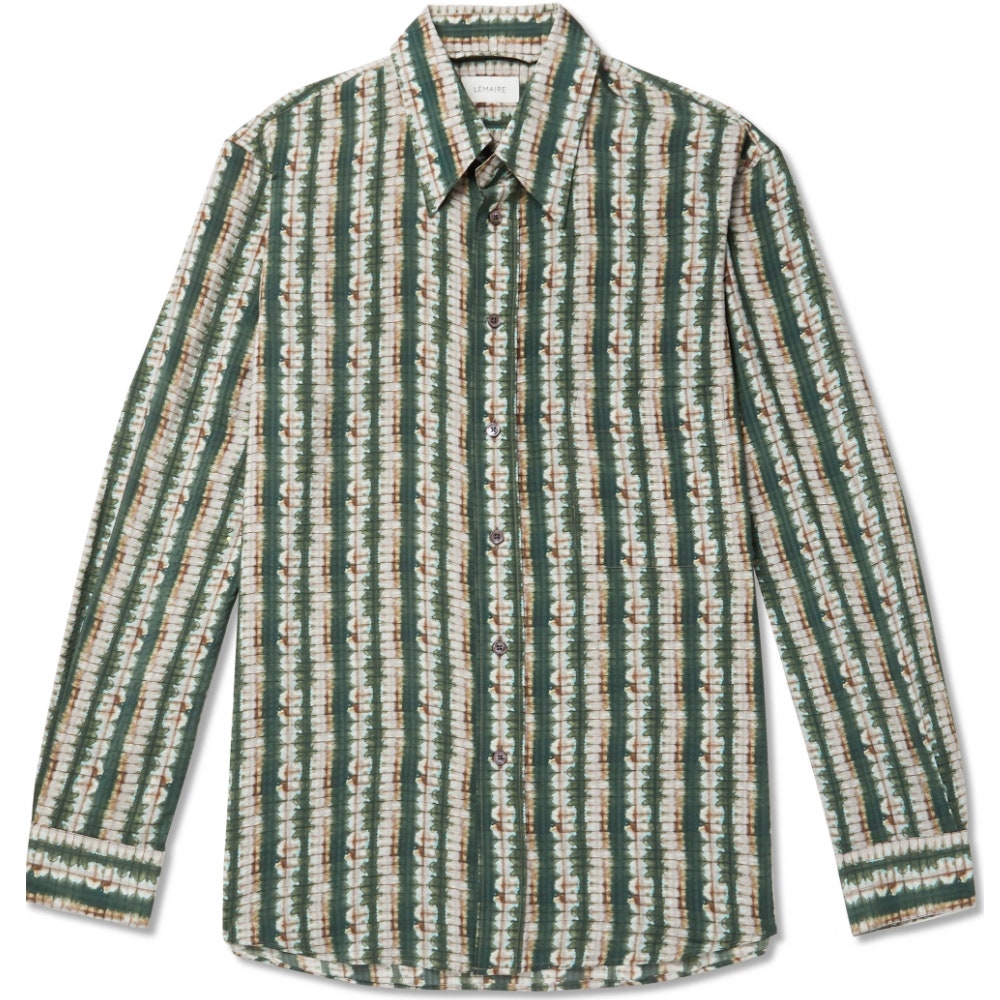 Lemaire
This shirt drapes and shrouds your upper body in a tasteful, carefully decorated silk and a tie-dye pattern.
The enlarged collar gives it the warm, retro-feels you need this winter so you can throw yourself back into the good old days.
Plus, the simple green, brown and beige colour scheme will be a treat to style and experiment with.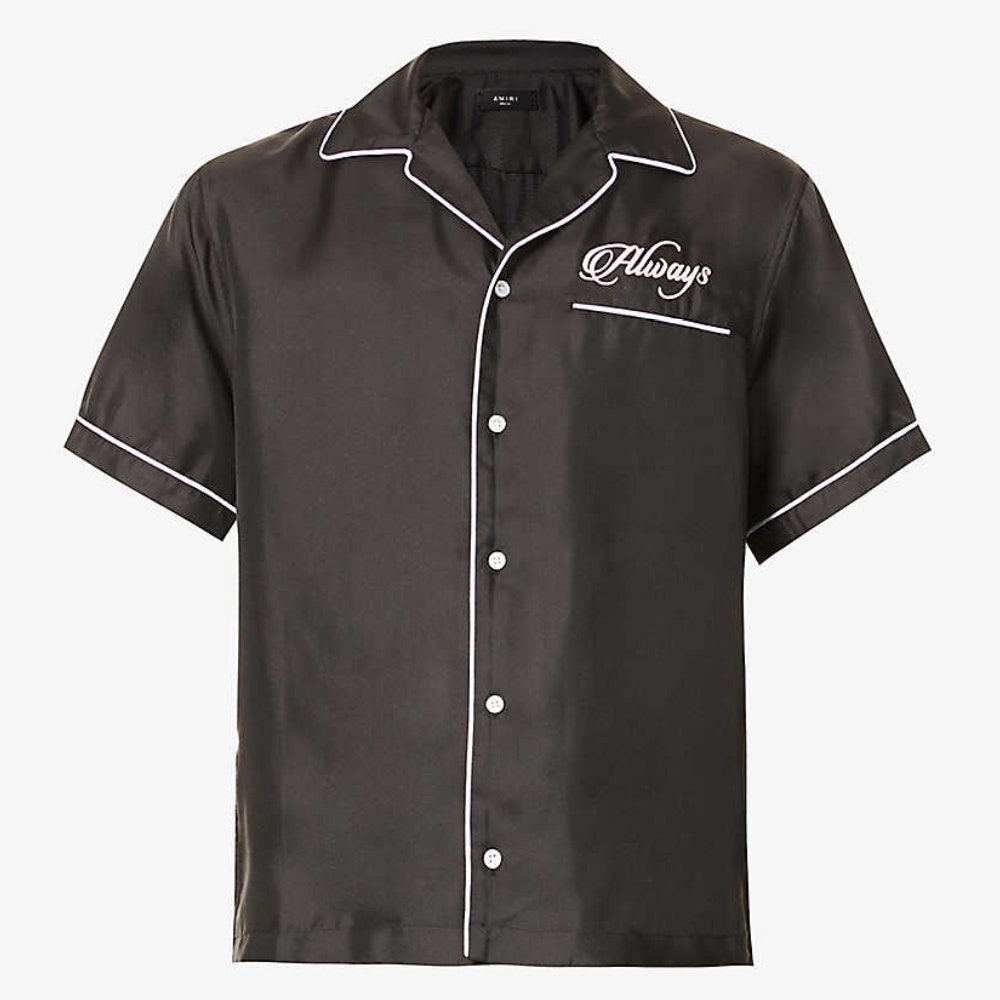 Amiri
Guess what? That classic bowling team/lux pyjamas style is back, and it's hotter than ever.
Of course, that style was never a thing, but yet, seeing this shirt, it might well become one.
The camp collar and short crop give this silk shirt a modern, fashion-conscious inflection that's somewhat hard to resist.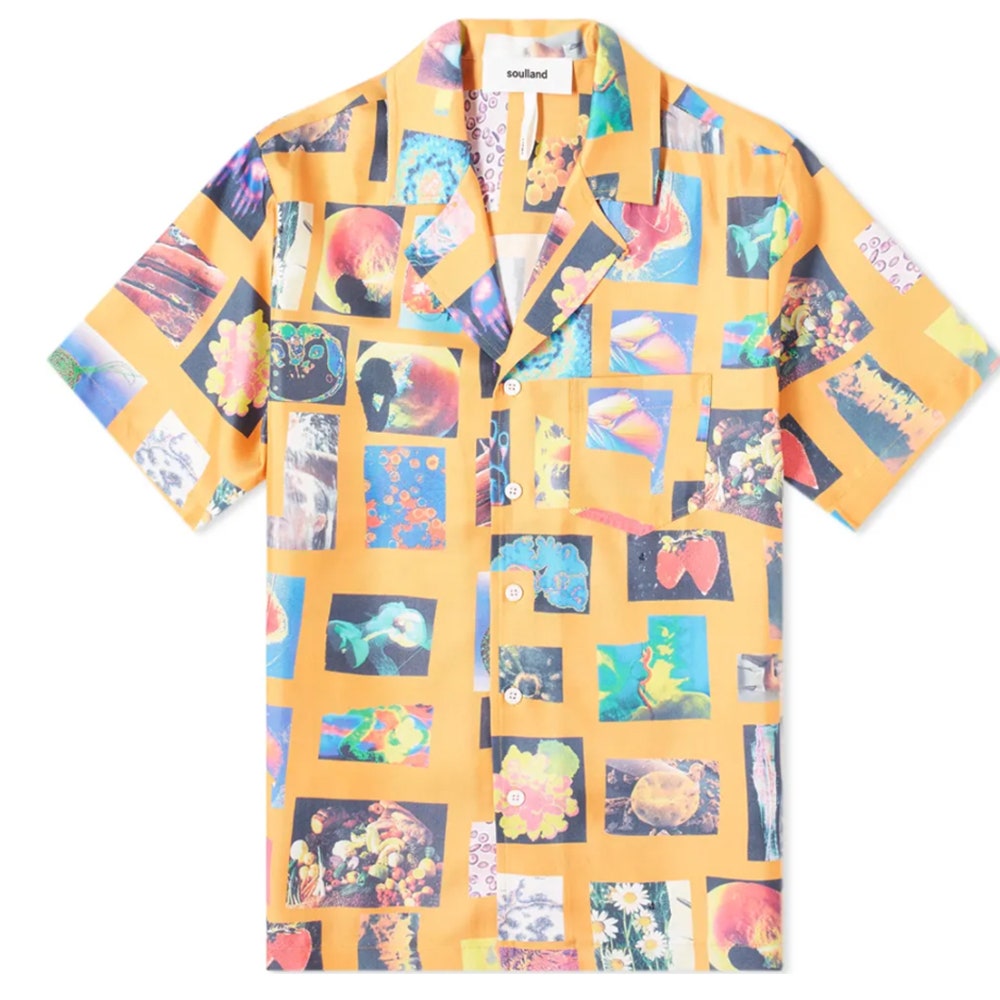 Soulland
This is a louder than Alan Carr silk shirt with a myriad of block patterns and a cuban collar, all from the base colour of yellow.
If that doesn't scream piña colada, warm seas and languorous lounger lying, then, I don't know what will.
Tucked into a pair of nice black jeans, it would also look at home in the cooler parts of any given city.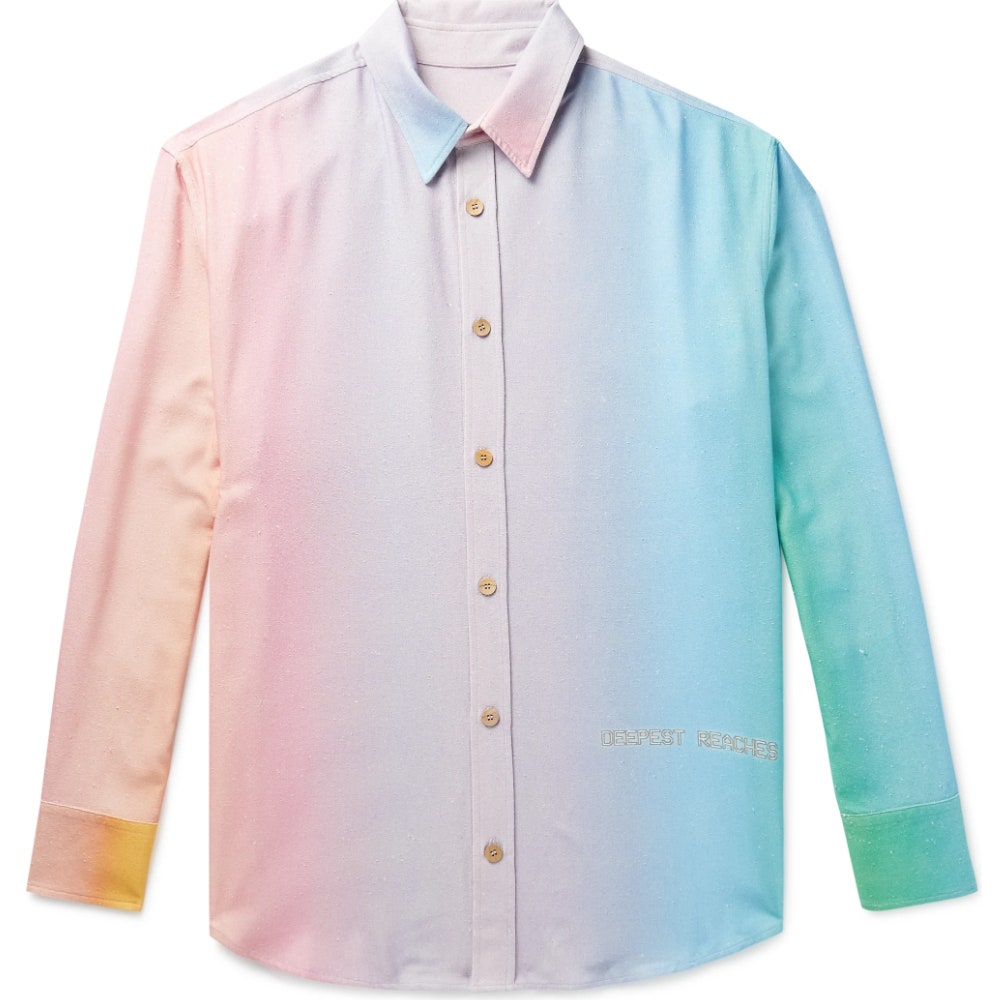 The Elder Statesman
Slub silk fabric embraces irregularity in its weave. This shirt's aesthetic achieves completely the opposite.
The sleek dégradé effect washes through a pastel hue spectrum, creating a smooth sky of colour.
Plus, the stylish futuristic font uttering "deepest reaches" on the front suggest something far closer to perfection than the fabric suggests.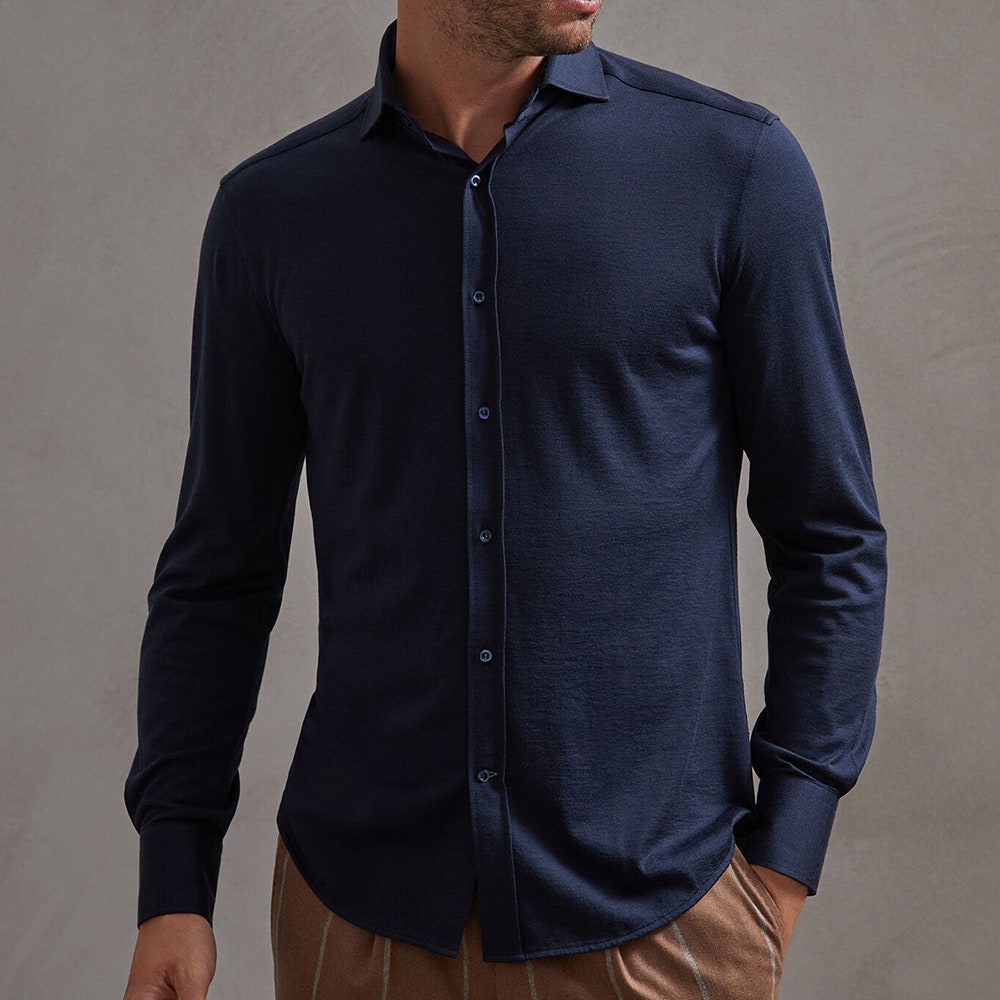 Brunello Cucinelli
This is a cotton-silk blend that gives comfort priority from the off. Owing to the tailoring expertise of the brand, the silhouette is impeccable and the design is well-balanced.
It's the kind of shirt that'd look good under a suit, worn with a smart-casual jacket, or on its own. It will be the envy of every other cotton wearing cretin in the office.