A billionaire's son, who fled to Yemen within hours of the death of a student in London 15 years ago, has admitted his involvement to the BBC.
The body of Martine Vik Magnussen, 23, was discovered under rubble in a Great Portland Street basement in 2008.
Farouk Abdulhak, who is on the Met Police's most wanted list and is the subject of an international arrest warrant, has never spoken about the case before.
He told the BBC Vik Magnussen died as a result of a "sex accident gone wrong".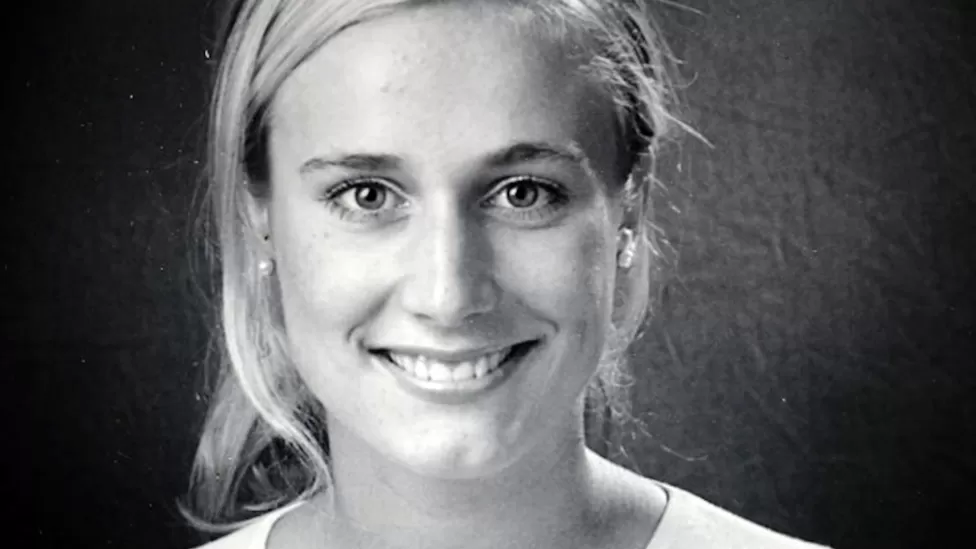 ---
I was a student myself when Martine's body was discovered, and I found the reports about it deeply shocking, especially as the main suspect in her murder was Yemeni – I am also from Yemen.
So when I joined the BBC as a journalist in 2011, it was one of the first stories I pursued. My main goal was to find answers for Martine's family, who regard her death as a test of international law. The UK has no extradition treaty with Yemen.
But it wasn't until last year that I finally managed to make contact with Farouk Abdulhak. My communication with him began over social media. Hundreds of journalists have reached out to him over the years and he has ignored them all. But our shared Yemeni background helped me gain his trust. Ten days after we first started texting, he sent me the first of what would turn out to be a series of revelatory messages.
"I did something when I was younger, it was a mistake," he wrote.
During the thousands of texts and hundreds of voice notes he sent me over five months, not once did he use Martine's name or refer to her death, preferring the terms "incident" or "accident".
But the coroner's report made clear how violently the Norwegian student had died – the result of "compression to the neck" which "could mean she was strangled, held down or smothered". Her body showed 43 cuts and grazes, "many of them typical of assault type injuries or those received in a struggle".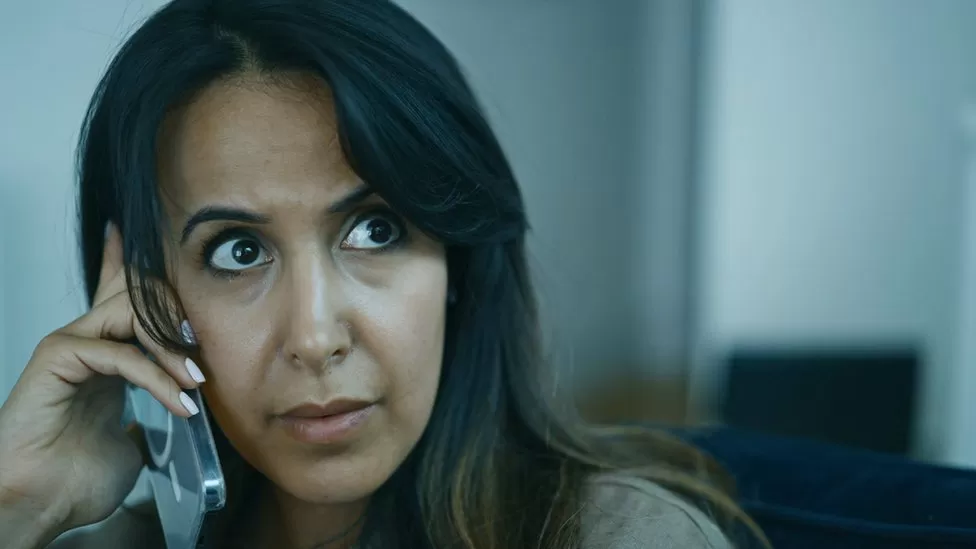 Farouk and Martine both studied at Regent's Business School in London, and Martine was hoping to become a financier in the capital. The last time her friends saw her alive was during the early hours of 14 March 2008, at the exclusive Maddox nightclub in Mayfair, where she and Farouk were celebrating the end of exams.
Those friends say Farouk then offered to host an after-party at his apartment in Great Portland Street, central London. They were too tired to go, but say Martine wanted to continue partying. CCTV shows her leaving the club with Farouk at 02:59. There are no witnesses as to what happened next. By sunrise, she would be dead – though her body would not be discovered for at least another 48 hours. By this time, Farouk had fled the UK on a flight to Cairo. He then got on his father's private jet to Yemen. Farouk's lawyer insisted he was innocent of murder.
Farouk isn't just any Yemeni. Brought up between the US and Egypt, he is the son of Shaher Abdulhak, one of the richest and most powerful men in Yemen. He forged an empire of sugar, soft drinks, oil and arms, and was a close friend of the president at the time, Ali Abdullah Saleh.
When I first tried to speak to Farouk in 2011, I spent months in Yemen looking for him. But I had to leave when the authorities warned me to drop the story.
In February 2022 I decided to look into the case again – from London. By this time, Farouk's father had died and president Saleh had stepped down. I wondered if it would now be possible to get Farouk to talk.
But I also knew it wouldn't be easy. When a friend got hold of his number, I messaged him over several different apps but received no response. And then the friend noticed he was using Snapchat.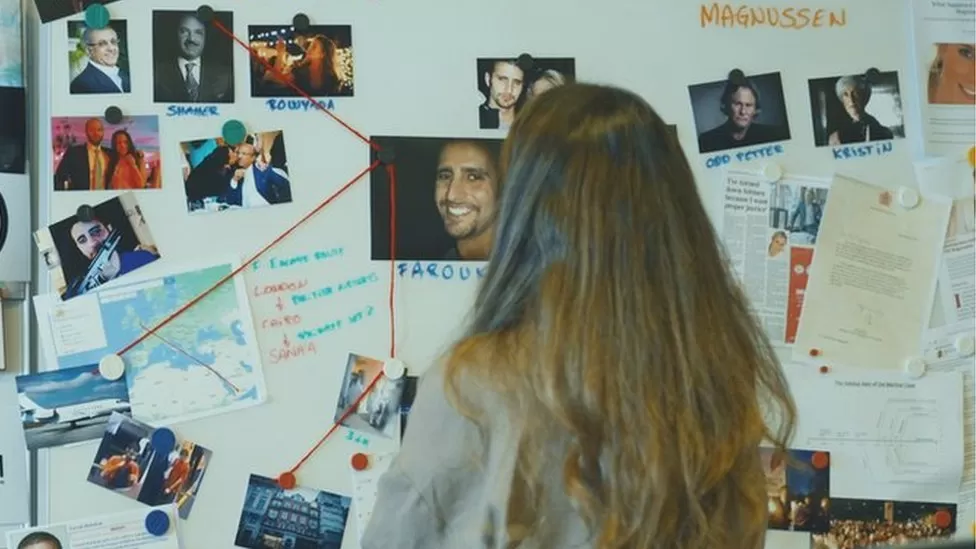 I sent him a message and he responded within seconds. His first question was to ask where I was from. I gave him the name of the affluent Yemeni neighbourhood I grew up in, sensing that he was probably based there too. I was right. Immediately his interest was piqued.
Now I had opened a dialogue with him, it was a matter of gaining his trust, especially as I never hid my profession – in our first few exchanges I told him I was a journalist.
Our initial chats were simply about our similar experiences. Despite his incredible wealth, in some ways we had a lot in common. We exchanged stories of skiing in the same Swiss resorts, studying in international schools and the places we both liked going to in London.
And then he started to open up.
"I did something when I was younger it was a mistake…," he texted. "I told you my real name, I can't specifically go to the UK for something that happened there.
"The only reason I am scared is you told me you're a writer and journalist.
"You're the last person I should talk to."
The speed at which he began to take me into his trust might seem surprising, but bear in mind that Farouk is incredibly isolated. His entire family lives outside Yemen – including his now ex-wife and daughter – having fled the country's devastating civil war. But he dare not visit any of them for fear of arrest.
None of his friends who I spoke to during my investigation have heard from him since he fled – though all said they were shocked when they read about Martine's death at the time, saying his suspected involvement seemed completely out of character.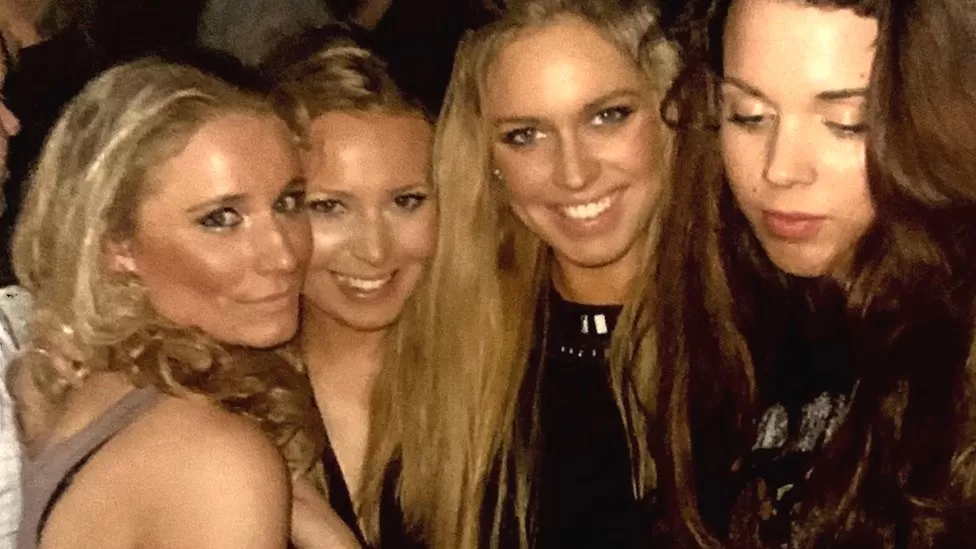 Now that Farouk seemed ready to share more, I made it explicit that I worked for the BBC and wanted to report on his story.
Amazingly, this did not stop him talking.
So I asked him to elaborate on an earlier text exchange in which he'd talked about having "major regrets". He replied:
"1: I deeply regret the unfortunate accident that happened. 2 regret coming here [to Yemen] should have stayed and paid the piper."
At the same time, I was also interviewing other people connected with the case, including Martine's father and closest friends. This made the investigation one of the most difficult I've ever worked on. While I was speaking to those whose lives had been devastated by Martine's death and were desperate for answers, my phone was continually pinging with messages from Farouk.
Martine's friends Nina Brantzeg and Cecilie Dahl were with her in Maddox nightclub the night she died. Cecilie had met Farouk with Martine before, and says they were friends. But that evening, he seemed different, she says – becoming upset when one of them took a photo of him and Martine, though Martine seemed unaware of anything unusual.
Another of Martine's friends, Thale Lassen, says she thinks Farouk had once tried to kiss Martine, and she had told him she wasn't interested. In fact, she says, Martine would often crash at his flat as it was so central. CCTV shows her linking arms with Farouk as they leave the club.
When Martine didn't come home the next day, her friends reported her missing, but say it wasn't until someone noticed Farouk had deleted his Facebook account that police took matters seriously. They searched Farouk's apartment and quickly found her semi-naked body in the basement of his block.
By this time he had fled the UK. The police knew that Farouk had taken a commercial flight from London to Cairo, but didn't have detailed knowledge of his escape.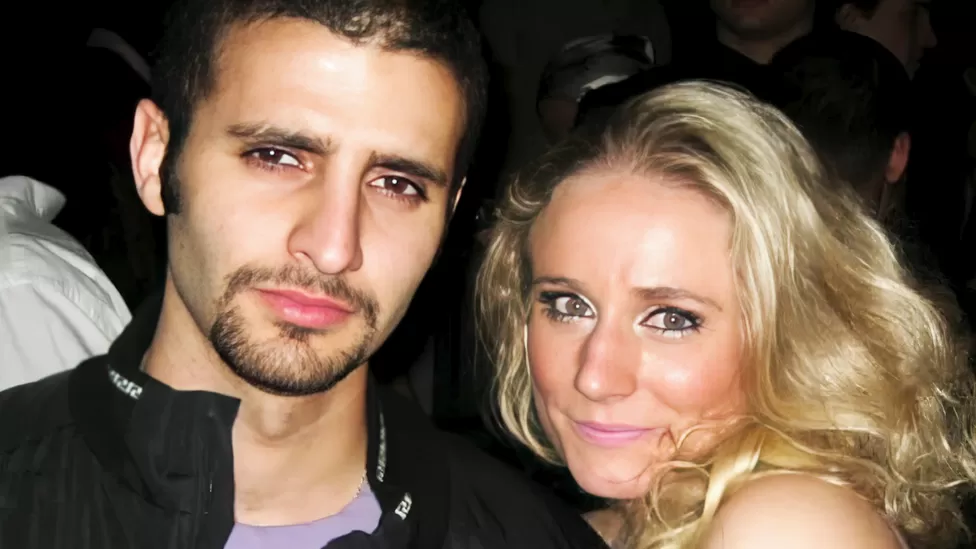 I have managed to track down one of Farouk's father's closest friends in London – a man I am calling Samir. He told me he had received a call from Farouk in the early hours of 14 March asking for cash, saying he was urgently needed at home in Cairo and his credit cards weren't working. Samir says that while he was out getting the cash, Farouk passed out on his sofa, and it took pouring ice cold water on his face to revive him.
"It was as if he was on something," Samir tells me.
He says Farouk bought a ticket for the next flight to Cairo, and we know that from there his father transported him to Yemen – somewhere Farouk had never lived before, but from where it would be impossible to extradite him.
I spoke about this further with another friend of Farouk's father – Jordanian businessman Abdulhay Al Mejali.
"His son wanted to go to England and sit in court and defend himself," he told me. "But his father advised him not to get involved [and] stay in Yemen."
Jessica Wadsworth, the Met police's lead investigator on the case at the time, admits her heart sank when they established where Farouk had gone.
"Because you've missed the chance, of course. I've never had a murder investigation… where… by three or four days in, you realise your suspect is… unattainable," she says.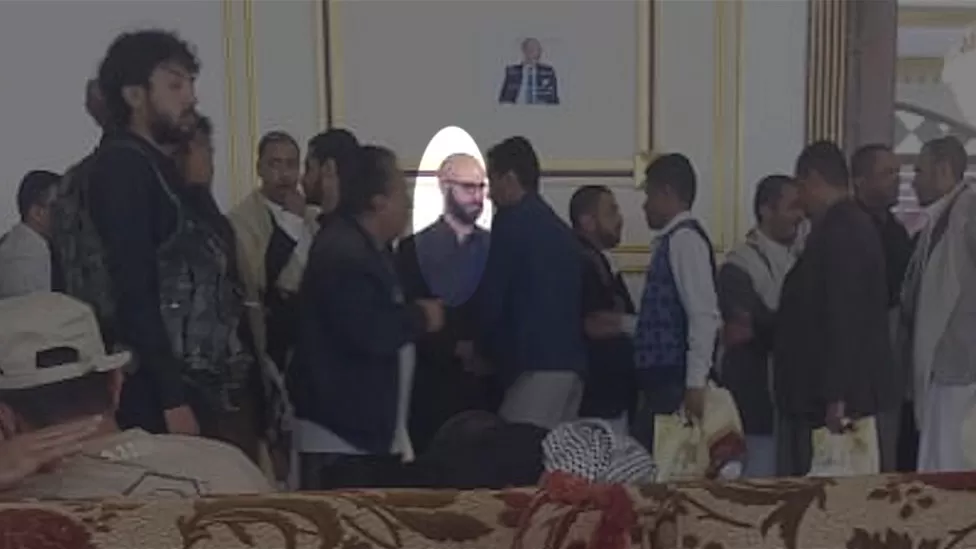 The police met Martine's family as their flight landed from Norway to tell them the news.
Her father, Odd Petter Magnussen, told me of the devastation he felt.
"As a parent, that is the hardest moment of my life. Very close, nearly physically, to be ripped apart."
Desperate for justice, Odd Petter wrote to Queen Elizabeth in 2010, who referred the killing to then London mayor Boris Johnson. Mr Petter has received several UK government commitments to help resolve the case. I have kept in touch with him regularly over the past 12 years, and have always promised to try to get answers about what happened to his daughter.
And now I finally had the opportunity to hear Farouk's account of that night. About a month into our correspondence, I really started to try to directly dig for the truth.
N: "Do you want to tell me what happened?"
F: "I don't know what happened it's all a blur."
F: "I have flashbacks every once in a while."
F: "If I smell a certain female perfume I feel uncomfortable."
I finally spoke to him on the phone. I asked him whether he would come back to the UK to face the consequences of Martine's death.
"I don't think justice will be served," he told me. "I find that the criminal justice system there [in the UK] is heavily biased. I find that they will want to make an example of me being a son of an Arab, being… a son of someone rich… it's way too late," he said.
I flew to Yemen to try to meet him in person, but when I got there he told me that he would only meet me in his house – a risk I was not prepared to take.
I told him how Martine's father is desperate to know what happened.
"As a man, as a human, as someone who's moral, I think someone should do that," he said in a phone call. But he then continued: "Some things are better left unsaid. The real fact is if I don't remember what happened, there's nothing really to say."
Back in London, I tried again to get to the truth, texting that I would always want to know what happened.
And then he replied: "It was just an accident. Nothing nefarious.
"Just a sex accident gone wrong."
He continued: "No-one knows because I could barely piece together what happened."
When I asked him why, he replied with just one word: "Cocaine."
I asked him if he'd ever spoken to a lawyer here. He said he had.
"Trust me I'm legally [expletive]," he texted.
[Because of] "Leaving the country and the body was moved."
I asked him why he moved the body.
"I don't remember," he texted back.
I asked him if he had thought about handing himself in, and he said lawyers had advised him not to as he would now "serve the harshest sentence".
"Too late Nawal."
I asked him multiple times throughout our conversations to do an on-the-record interview, but he refused.
---
It was time to tell Martine's father about my correspondence with Farouk.
Odd Petter found listening to the phone calls very difficult. This was the first time he had ever heard the voice of the man suspected of killing his daughter.
"He has no empathy, obviously, with our family, and he doesn't show any sort of remorse or anything," he said.
But he said the new channel of communication with Farouk made him hopeful there could now be progress.
"I'm optimistic we might have a solution in the longer term… because we can talk to him. I'm more than ever convinced that there will be a solution to this case. I just hope it will be on… my ethical terms."
I asked him what he would want to say to Farouk.
"Go back to the UK. Tell what happened to Martine. Because not only Martine deserves that, but also our family.
"The only right thing to do here would be, of course, to give us some sort of closure to the case, but also yourself."
DISCLAIMER: The Views, Comments, Opinions, Contributions and Statements made by Readers and Contributors on this platform do not necessarily represent the views or policy of Multimedia Group Limited.