Rapper Black Sherif released his debut album on Thursday to critical acclaim with the songs touching on a variety of topics.
But one song that has listeners mournful is track 12- 'Oh Paradise'.
In the song that is seemingly a dirge, the 'Second Sermon' hitmaker talks about the pain he has suffered following the death of his girlfriend, Tina.
The versatile singer sang through how hurt he was when he did not get a chance to, at least, say goodbye before she passed.
He forgave her for passing suddenly and prayed that her soul was at peace.
"And stop crying gyae su yi…Sleep well my lover…I will be fine my lover…And my love for you'll be forever," he said.
To many, the passion with which the rapper sang 'Oh Paradise' got many wondering who Tina was and why he was so heartbroken over her loss. This sent many looking for answers.
Netizens found an interview Black Sherif did in October 2021 where he was asked about his first girlfriend.
Black Sherif, born Mohammed Ismail Sherif, in that interview revealed that Tina, whom he dated back in senior high school (SHS), passed away on December 5, 2017.
The musician stated that an epidemic broke out in her school which caused her death.
"It's crazy, that was the first time I cried about someone dying. I didn't want to cry but the tears just flowed," he stated.
Black sherif explains the whole story about Oh paradise.
His first love❤️💔
Rip Akua. pic.twitter.com/mLbSYl5nb3

— DR. Sneaker Nyame (@SneakerNyame_) October 6, 2022
Later, fans took a deep dive and found out that Tina's full name was Clementina Konadu.
She was popularly known as Akua Thug Life.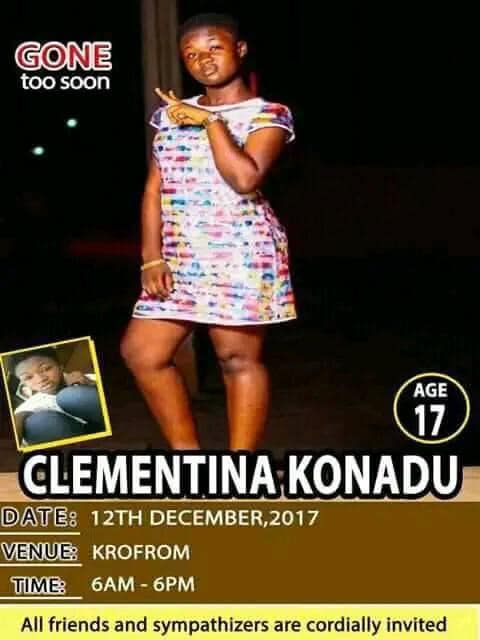 The lady was a student of Kumasi Academy where she and some other students died from a mysterious illness that plagued the school.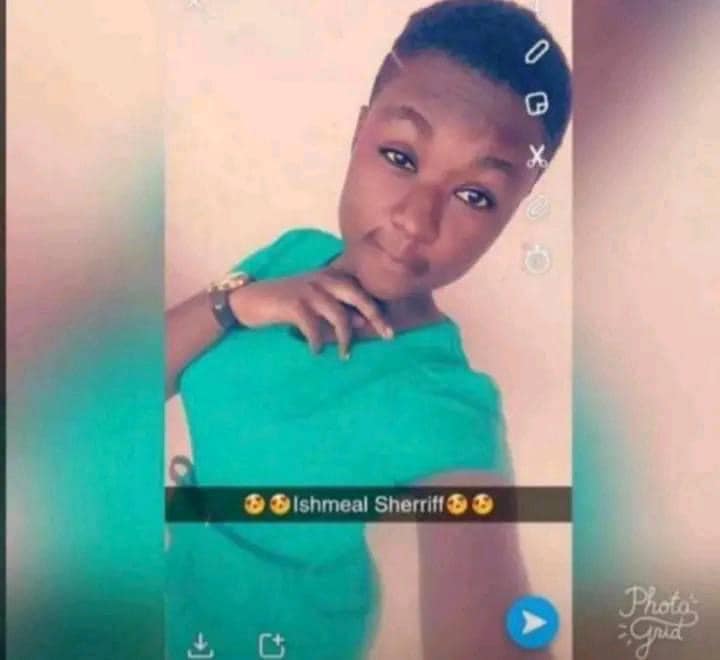 About 44 students were also hospitalised after they were reported to have suffered from a similar illness.
Some fans have been reacting to the song after finding out the meaning behind the song. Many of them have been recounting their experiences of losing loved ones.
Sometimes I forget Black Sherif is just 20 years old. Look at the words he poured on the Oh Paradise song. Man singing like he has been here forever. He was meant for this.

— KALYJAY (@gyaigyimii) October 6, 2022
Oh Paradise off #TheVillainINeverWas really got me Missing you so much Akua. We had a lot planned, until u left without saying goodbye. The space in my heart is still vacant. Love you 5Ever💔🕯 #Adam 😭 pic.twitter.com/TlPxPWa2VA

— PHRIMPONG🎶 (@PhrimpongSongs) October 6, 2022
After hearing the story, I had to listen to the "oh paradise" again. I felt his pain tbh.

— Devilinwhite (@righteousdevil_) October 6, 2022
I wept seriously listening to "Oh Paradise" song by Blacko
I lost my mum at an early age and till now I'm really traumatized by her death. It pains me a lot 😩.

Blacko is what we call a musician, no disrespect to anybody.

— Badder💦 (@seedboyb) October 6, 2022
After listening to Oh paradise by Black Sherif, I wept ….. the story behind the song made it worse🥺💔💐🕊

— Maabena K. Adepa (@MaabenaKAdepa) October 6, 2022
The "oh paradise" makes me so emotional 🥹I'm crying fr coz it's giving me memories of my papa

— perry (@dzifaperry) October 6, 2022
Blacko's Oh Paradise track is more deeper than you thought 🤯 Read the lyrics bro.. check thread

— Mr. pressident🇬🇭● (@Korsogyimi) October 6, 2022
The Oh Paradise song dey give me goosebumps after I heard the true story behind it. Blacko herh my goodness🙌🏽

— Lατιf🦅 (@iLatif_) October 6, 2022
Took this ekua girl to be with a good man and years after her passing she is been celebrated like a celebrity. Never say men are trash is your taste of men that is trash. Rip Ekua #ohparadise #TheVillainINeverWas

— blqck poundz 📌 (@JefferyOhenek) October 6, 2022
i dey soak Blacko ein album again ,bro there is pain in the oh Paradise track …man is a sad boy square💔

— OSAGYEFO KWABz🏅🐦 (@DarlyKwabena) October 6, 2022
I Go Like See Blacko's Mood When He Was Recording "Oh Paradise "
Man Is Broken💔

— SAD TRAVELLER🧳 (@iamWaygez) October 6, 2022
The girl was called Akua Thuglyf
She was one of our own at Kumaca ..she was a real gee
HERH LIFE hm….

— EVERYDAY TIPS (@JerryTwist5) October 7, 2022
Oh Paradise 🥺💔 pic.twitter.com/WGYMYHkEHq

— Agenda (@CasioJhunior) October 6, 2022
So Emotional 🥹
RIP to all gone souls 🙏
Oh Paradise pic.twitter.com/oe1So45FFl

— Baakop3 🇬🇭🇦🇪 (@Pee_Baakope) October 6, 2022
Black Sheriff's Oh Paradise got me reminiscing about by grandfather. I wish he lived longer or I was born earlier. Big Paul lived till he was 110, died on my birthday in 2017. I promised him I'll be a pilot. I just wish he lived longer till I was rich enough to buy a helicopter😣

— 📍#JAMZAlbum 11/11/22 – Sarkodie (@Donsarkcess) October 6, 2022
This be ayie nnwom. E be memorial song to someone Blacko truly loved who has passed on. Hmm. May her soul rest in peace.

— Fosty (@KwasiNawil) October 6, 2022
Me listening to Black Sheriff's @blacksherif_ Oh Paradise pic.twitter.com/L61Szqr7EB

— Verissimus The Feather Serpent god (@theakyemmafia) October 7, 2022
NO DOUBT,OH PARADISE ISN'T A SONG BUT A MOVIE🥺🥺. PICTURES SHOW CLEAR ANYTIME I LISTEN TO THE SONG AND BIG SHOUTOUTS TO @samsney_ for that wonderful instrumentals.

— VAWULENCE ONLY   (@VAWULENCEONLY) October 7, 2022
Now the Oh Paradise song touch me !
Heeerrrrhhhhh so like Clementina ein boy be superstar that o.

— Menim s3 magyimi🇬🇭 (@fella_trumu) October 7, 2022
If you listen to the album clearly, you will realize Oh paradise was not the only song dedicated to the late Clementina 💔💀 pic.twitter.com/xYIeyLkOGx

— Beckham (@agyemangbeckham) October 7, 2022
DISCLAIMER: The Views, Comments, Opinions, Contributions and Statements made by Readers and Contributors on this platform do not necessarily represent the views or policy of Multimedia Group Limited.