It was in May of 1991 that a relatively young Thomas Nuako Ward Brew issued a writ against the Ghana Bar Association. The General Legal Council was joined to the writ Mr. Brew will represent himself while the current President of Ghana, Nana Addo Dankwa Akufo-Addo will represent the Association.
Adjabeng J. A heard the case.
The court later struck out the General Legal Council as a defendant.
Background
The Ghana Bar Association had decided to confer on some of its members, the status of Senior Advocate of Ghana (SAG). This was said to have been decided at a conference of the Association. It came with some changes to the attire they wore; SAGs had a red lapel on the black gown prescribed by the GLC.
Also, Special areas were reserved for the exclusive parking of their cars at the parking lot at the courts.
The case of Mr. Brew
Mr. Brew in his writ contended that this decision by the GBA had no basis in law. He argued further that if there was ever the need for such title to be imposed it should be done by the General Legal Council and not the GBA.
He said it was illegal, inconsistent with, and contrary to the Legal Profession Act, 1960 (Act 32) and its subsidiary legislation, the Legal Profession (Professional Conduct and Etiquette) Rules, 1969, (LI 613). He added that
the decision placed SAGs in a special class, superior to other lawyers including himself, so far as prospective clients were concerned.
He told the court that he had been deprived of the use of the areas reserved for the cars of SAGs at the court parking lot.
GBA Defence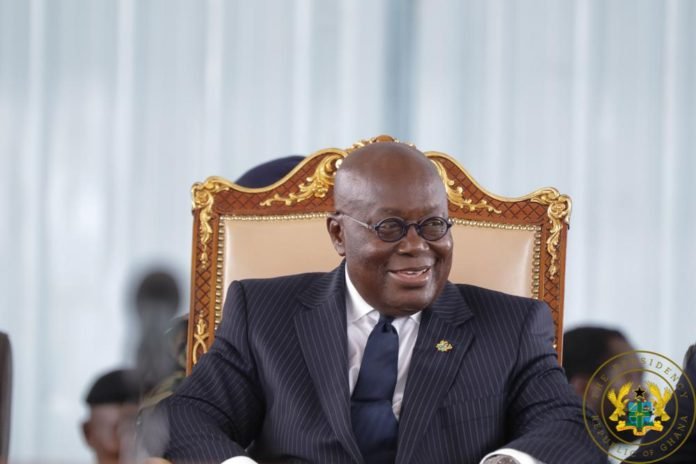 President Nana Akufo-Addo
The GBA disagreed with Mr Brew. It's Counsel Nana Akufo-Addo (current President of Ghana) argued that since the scheme affected the whole of the Legal profession, Mr Brew had no personal interest in the matter and therefore had no capacity to institute the instant action. In his view, even if the plaintiff was competent to institute the action, the proper body to determine his complaints was the disciplinary committee of the GLC and not the courts.
Court Decision
The court in its decision stated that it had not been persuaded by the GBA that it had legal authority to institute the SAG scheme holding that its action is illegal.
Credit – Ward-Brew v Ghana Bar Association
(No 1) 1993-1994) 2 Ghana Law Report 439-453 High Court, Accra 27 March 1992.