Landowners and farmers at Boankra in the Ejisu Municipality of the Ashanti Region have petitioned President Akufo-Addo, through the Asantehene Otumfour Osei Tutu II, over attempts by some people to take over their lands for the construction of the Boankra Inland Port
They claim the encroachers are posing as World Bank representatives.
About 800 acres of land were made available for the construction of the Boankra Inland Port during President Kufuor's second term.
According to them, the government recently acquired 600 additional acres after determining that the previous land allocation was inadequate for both the first and second phases of the project.
The petition indicated that the community farmers and landowners are yet to receive all compensation that was expected to be given to them.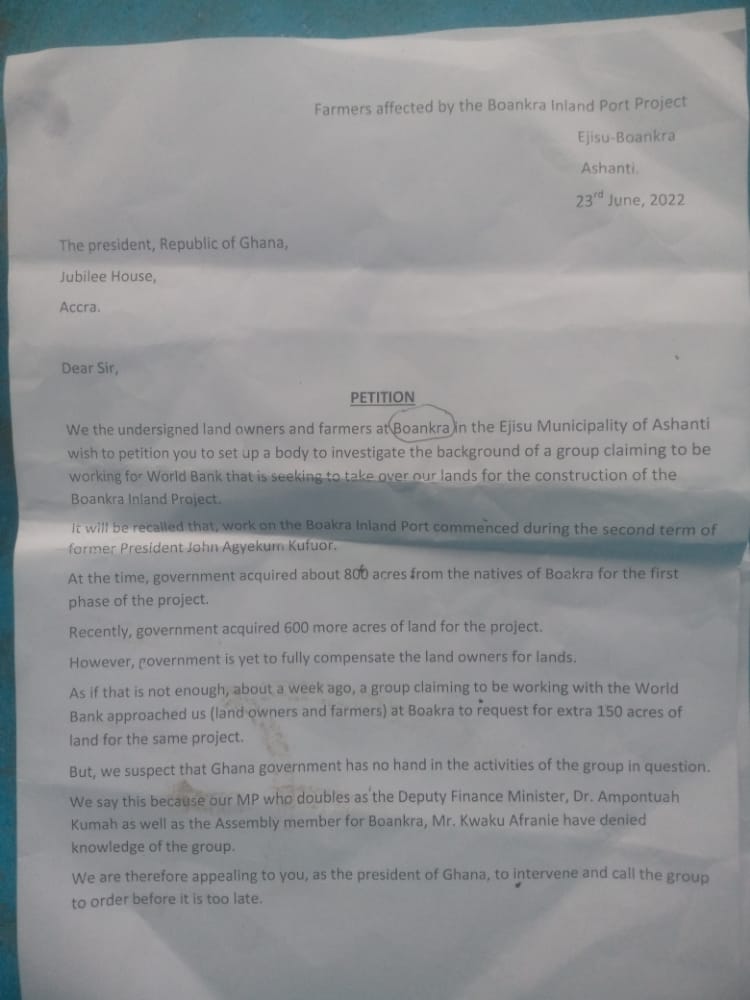 But before the initial agreement could be finalised, the farmers and landowners say, a party purporting to be from the World Bank approached them a week ago and asked for an extra 150 acres for the same project.
They were perplexed and started to doubt the validity of the group, which compelled them to petition the President for clarification.
The farmers want the President to quickly form an impartial commission to look into the background of those claiming to work for the World Bank.
"We suspect that Ghana government has no hand in the activities of the group in question. We say this because our MP who doubles as the Deputy Finance Minister, Dr. Ampontuah Kumah as well as the Assembly Member for Boankra, Mr. Kwaku Afranie have denied knowledge of the group. We are therefore appealing to you, as the President of Ghana to intervene and call the group to order before it is too late," the statement stated.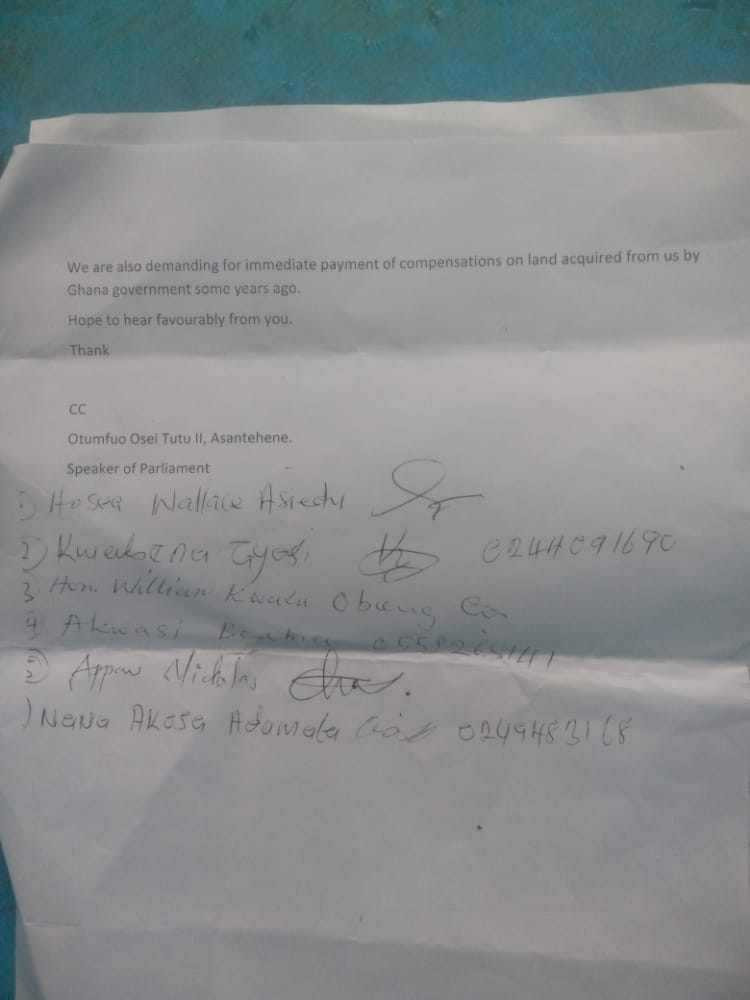 The Boankra farmers and landowners are also requesting an immediate payment of compensation for land that the government acquired from them for the project.
The petition also copied the Speaker of Parliament, Alban Bagbin, and the Asantehene, Otumfour Osei Tutu II.
The Kufuor Administration launched the Boankra project in 2003, and it was estimated to cost roughly US$330 million.
The project was intended to serve importers and exporters in the country's middle and northern parts and as a significant route for the effective movement of transit goods to and from the nearby landlocked countries of Burkina Faso, Mali, and Niger.
The Project was also aimed at offering significant employment opportunities for both skilled and unskilled labour during the two phases of construction and operation.
Beyond the creation of jobs, there are other auxiliary small and medium scale businesses that will be located within the enclave to support the operations of the Terminal.
However, nearly two years after the sod-cutting for the recommencement of the project, work is yet to begin.
Residents are unhappy with the apparent neglect of the project.
They appealed to the government to complete the Inland port to provide job opportunities.