One in ten girls in sub-Saharan Africa misses school during their menstrual cycle. This is according to UNESCO. 
Again, many girls are believed to drop out of school altogether once they start menstruating. The situation is no different among some girls at Bomso Basic Schools in the Oforikrom Municipality of the Ashanti region.
Lady Pharmacists Association of Ghana (LAPAG) has therefore taken the initiative to supply free sanitary pads to the pupils.
The 28th of May has been set aside to recognize and educate the girl child, woman and female on the importance and effects of menstrual hygiene.
This year's theme is: "Making menstruation a normal fact of life by 2030."
LAPAG, an interest group of the Pharmaceutical Society of Ghana, is made up of all registered and licensed female pharmacists in Ghana.
LAPAG is involved in advocating for women and children's health issues such as campaigns on menstrual hygiene, cervical and breast cancers and reproductive health among others.
The donated items include a 2 months' supply of sanitary pads for each adolescent girl, bathing soap, laundry soap and detergents as well as tissue paper and food items and water.
They were contributions from members and Wilmar Ghana.
The Association also educated adolescent girls on menstrual hygiene practices.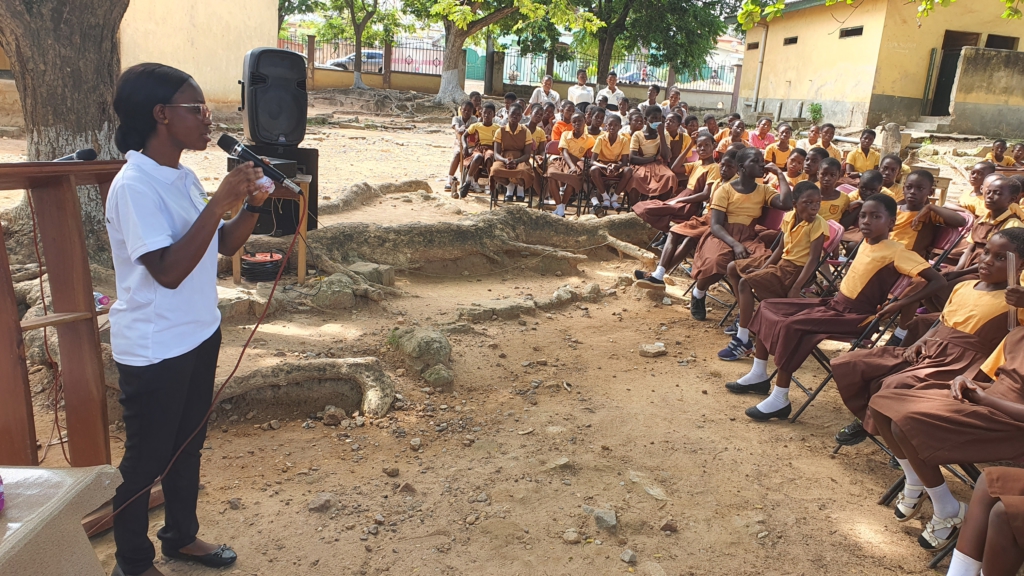 The exercise forms part of activities to mark the World's Menstrual Hygiene Day in Kumasi.
Speaking to JoyNews, Dr. Mariam El Boakye-Gyasi who is the Project Lead for Menstrual Hygiene Project said the initiative is to encourage girls to stay in school.
"We picked Bomso Basic schools because we had reports from the SHEP coordinator that most of the girls do not come to school during their menstrual period because they do not have the pad," she said.
Oforikrom Municipal Director of Education, Mrs. Dorothy Opare-Baidu urged teachers to take the girls through the sewing of reusable sanitary pads and menstrual beads.
She believes it will be particularly beneficial for the underprivileged students.
"Some of them where they're coming from, buying sanitary pads is a big challenge. So when the teachers teach them how to sew them it'll go a long way to help them," she said.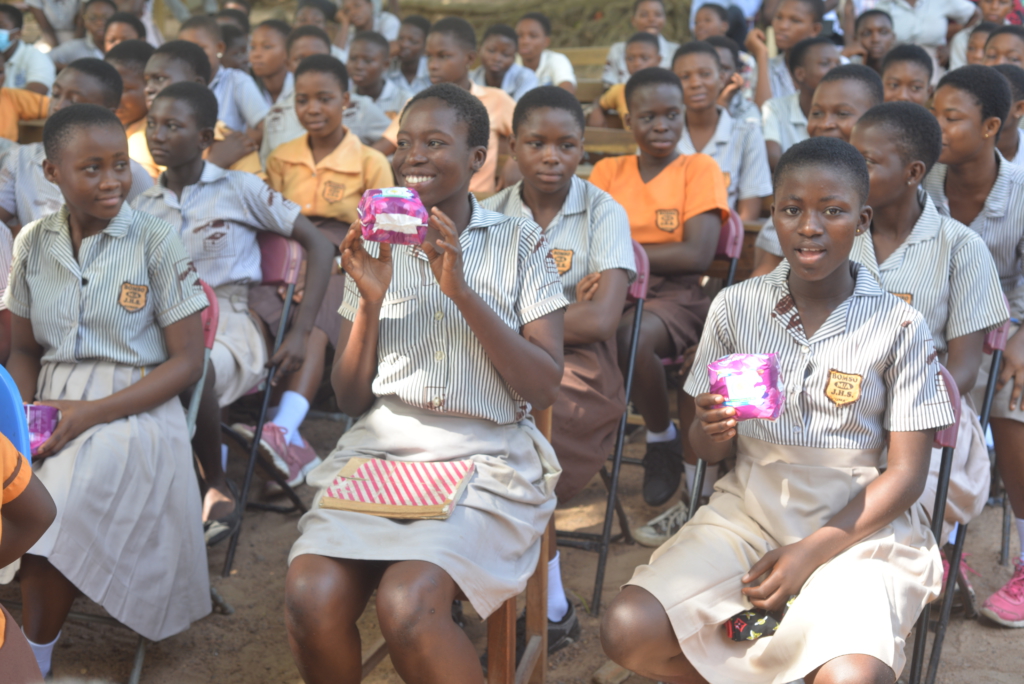 Some of the beneficiaries were happy since the gesture comes in handy.
"It's going to help us a lot especially for those who don't know how to use it," Mavis Donkor said.