The Bono East Regional Health Directorate has begun administering the second dose of AstraZeneca vaccines.
The exercise will cover persons who took their first shot of the vaccines in March and April this year.
The region has also received some consignment of Johnson and Johnson Covid-19 vaccine, which has been assigned to frontline security personnel, people above 60 years and those with comorbidities in the districts with the most cases.
The Regional Director of Health Services, Dr Fred Adomako Boateng disclosed to JoyNews that the exercise will take place in four heavily affected districts namely; Techiman Municipal, Nkoranza South, Kintampo North and Pru East.
"If you look at our cases, we have 11 districts and more than 80% of these cases are actually coming from 4 of the districts and these are Techiman Municipal, Nkoranza South, Kintampo North and Pru East. If you drill it down further, Techiman has produced nearly half of the total case count of the region," he stated.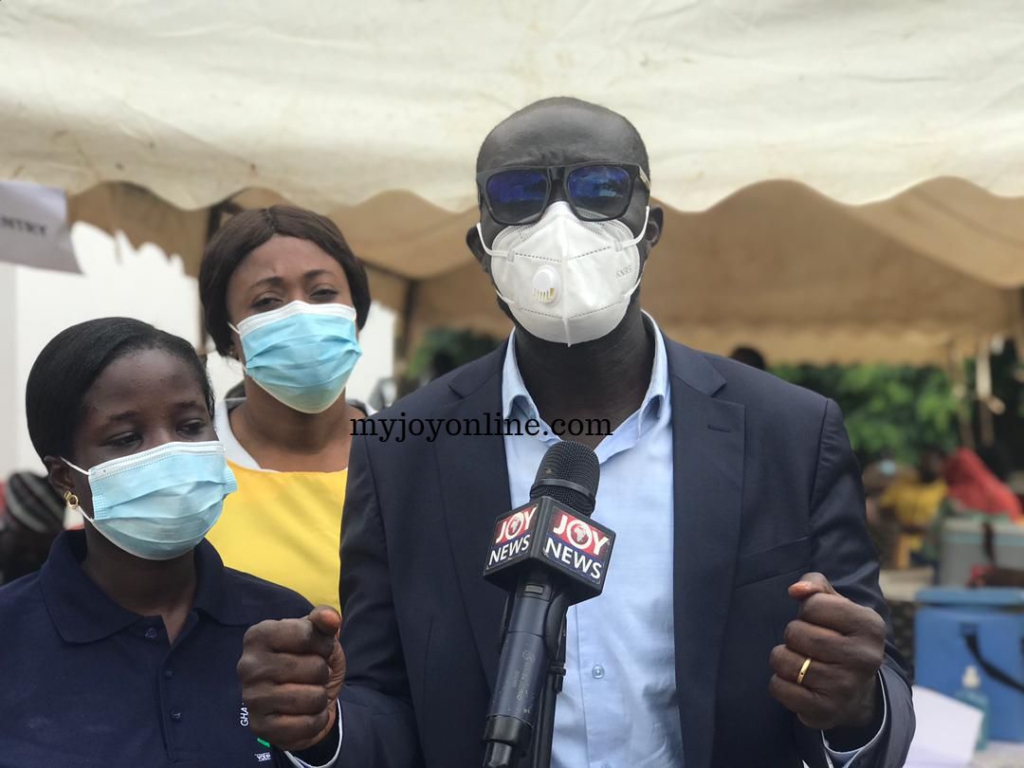 He, however, noted that the region is lucky to have received a new consignment which would complete the second phase of the AstraZeneca vaccines taken by health personnel.
"We are lucky and we are grateful to the Director-General of the Ghana Health Services and the Ministry of Health for the allocations that we have gotten for Johnson and Johnson. Our priority is that we are giving the security agencies who are leading the fight and we are also targeting those from the four districts with the most cases," he added.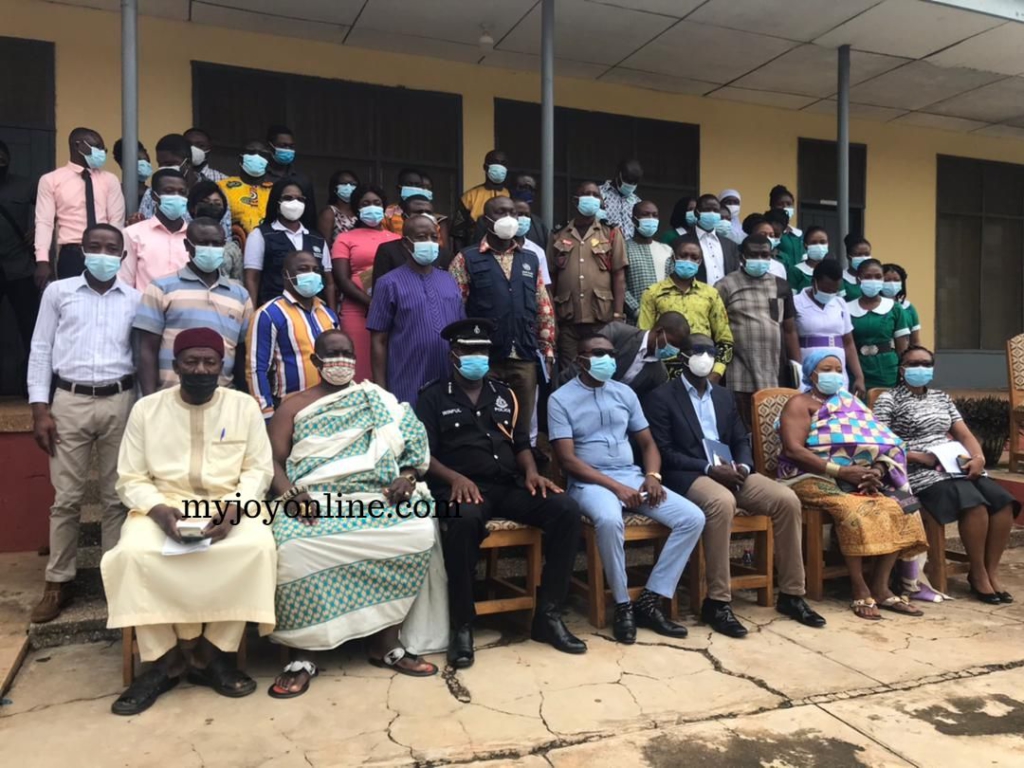 He further stated that persons above age 60 and other at risk members of the community, will be added to the plan when it comes to administering the vaccines.
"The plan is that we will focus on the high-risk people, including the aged and we'll give them the J & J in order to get them protected," he explained.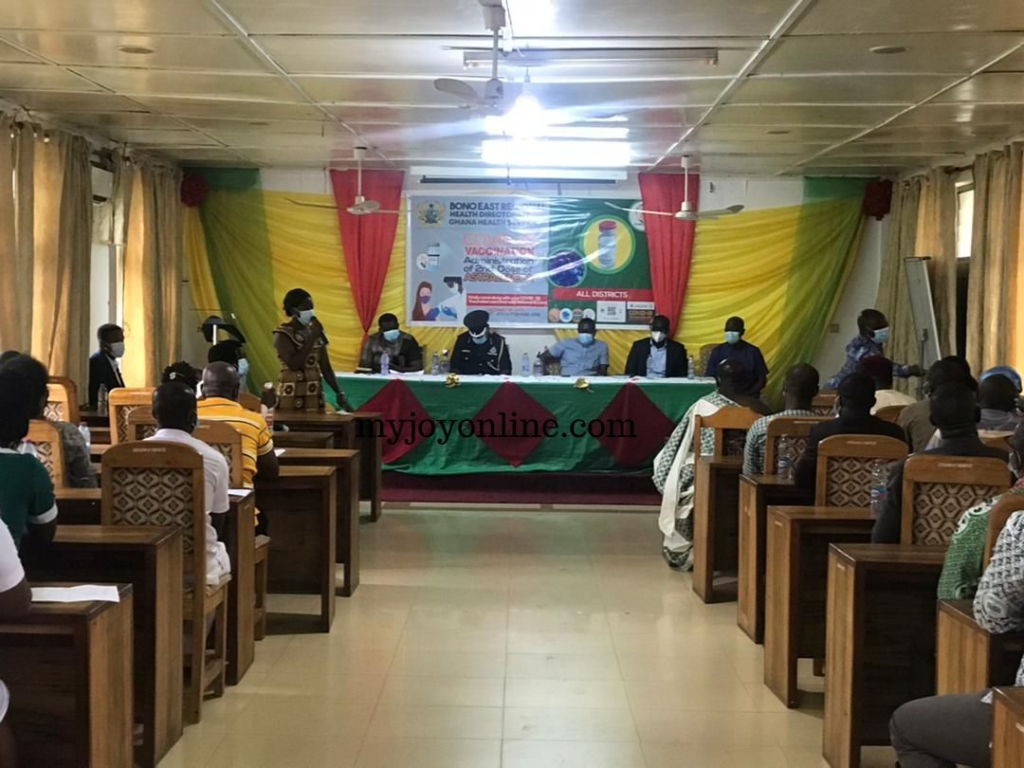 The region saw a rise in cases in July and August, 2021 and was classified as one of the emerging hotspots in the country by the Ghana Health Services.
Cumulatively, the region has a total of 2,384 confirmed cases with 237 active cases and a case fatality of 2.2% – a figure above the national average.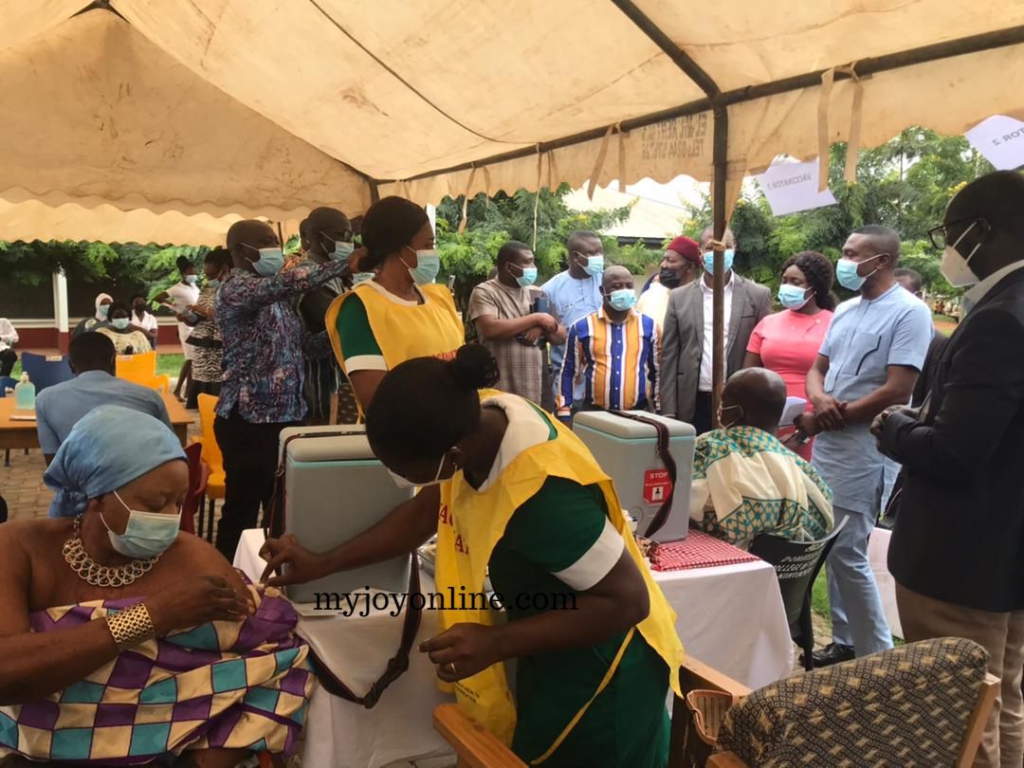 Dr Boateng charged the general public to continue adhering to the safety protocols as a means of helping curb the spread of the virus.
Regional Coordinating Director, George Padmore Mensah, expressed gratitude to the Ministry for the vaccines and added that "these vaccines would help reduce the number of cases recorded across the region which has earned us the emerging hotspot tag".