Britney Spears has said she blames her mother for the conservatorship that has controlled her life for 13 years.
The star's father Jamie has been the public face of the legal arrangement that means the pop star has minimal say in her personal and financial affairs.
But writing online, the singer claimed it was her mother Lynne's idea.
"What people don't know is that my mom is the one who gave him the idea," she said. "I will never get those years back… she secretly ruined my life."
In the now-deleted Instagram post, she continued: "You know exactly what you did. My dad is not smart enough to ever think of a conservatorship, but tonight I will smile knowing I have a new life ahead of me."
Spears' post appears to have been prompted by her father requesting the "immediate" and "unconditional" termination of the conservatorship.
SHE BETTER TALK HER SHIT!!!!!! pic.twitter.com/LZtk4Wz5km

— jam (@fcknjam) November 3, 2021
The arrangement is a form of legal guardianship normally granted for people who are unable to make their own decisions, like those with dementia or other mental illnesses.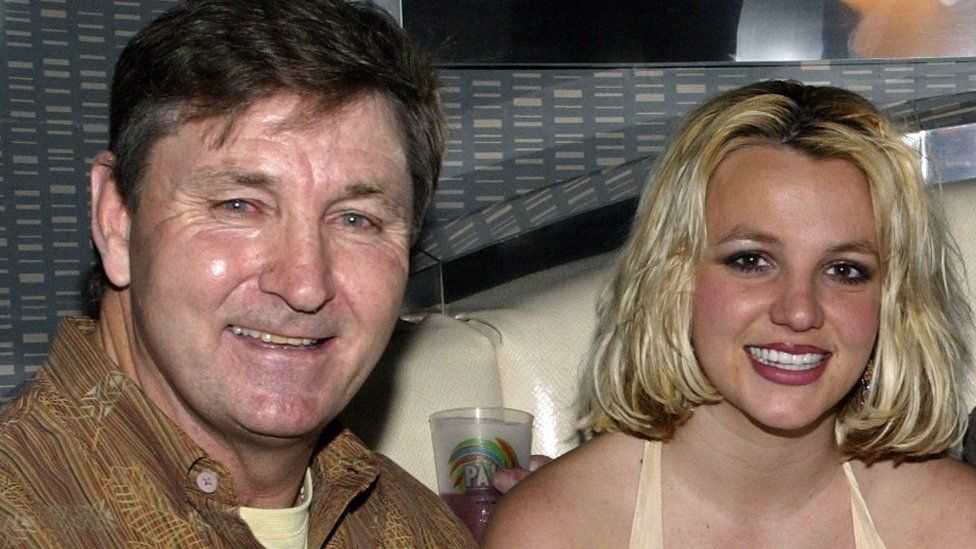 "Jamie unconditionally loves and supports his daughter. Full stop," his lawyers said in court documents obtained by the BBC.
"The fact is that 13 years ago, a conservatorship was necessary to protect Britney in every sense of the word. Her life was in shambles and she was in physical, emotional, mental and financial distress.
"Through the conservatorship, Britney has been able to return to a path towards stability in all of these phases of her life. The mission has been successful and it is now time for Britney to re-take control of her life."
Mr Spears' lawyers said the request came without "any caveat" and that he would hand over all documents related to the arrangement, adding that he had "nothing to hide".
In her post on Tuesday, Britney also named her former business manager Lou Taylor as helping to orchestrate the conservatorship. Neither she nor Lynne Spears has responded to the comments.
Britney Spears has been under the conservatorship since 2008, when concerns over her mental health prompted her father to petition a court for legal authority over his daughter's life.
The arrangement has come under intense scrutiny, and after years of silence, the singer finally shared her perspective in an explosive 23-minute statement to the Los Angeles Superior Court in June.
Labelling the conservatorship "abusive", the 39-year-old claimed she had been drugged, forced to perform against her will and prevented from having children.
"I just want my life back," she told Judge Brenda Penny via phone.
Her father filed papers to have the conservatorship terminated in September, but did not set a time scale for the transition. Judge Penny temporarily suspended him as conservator of his daughter's estate that month (he had not been in charge of her personal affairs since 2019).
The next hearing in the case is scheduled to take place on 12 November. However, even if the star is released from the arrangement, the legal battle is unlikely to come to a close.
The singer's lawyer Mathew Rosengart has accused her father of financial misconduct and "reaping millions of dollars from his daughter's estate".
In September, he told reporters he had "serious questions" about "potential misconduct, including conflicts of interest, conservatorship abuse and the evident dissipation of Ms Spears fortune", and vowed a "top-to-bottom" examination of documents relating to the case.
In court filings this week, Mr Rosengart also accused Mr Spears of trying to avoid answering questions about the alleged surveillance of the singer inside her home.
He demanded "all documents and communications relating to any recording or listening device in the home or bedroom of Britney Jean Spears, including all documents and communications relating to the decision to place any such recording or listening device and the records of any such recording".
Jamie Spears has denied all allegations of wrongdoing, and says he always acted in his daughter's "best interests". His own filing suggests he will hand over all documents relating to the case.