The Center for Democratic Development (CDD) Ghana and West Africa Network for Peacebuilding (WANEP) have vowed to push for justice for Ghana's 2020 election-related violence victims.
The civil society groups are unhappy with the Police's handling of cases of election violence as some victims seek justice, perpetrators walk free with impunity.
The concerns come as CDD-Ghana and WANEP, with the support of the National Commission for Civic Education (NCCE), engage over 20 victims of electoral violence and their families in Kumasi.
According to CDD-Ghana, elections in Ghana since 1992 have been characterised by violence in specific constituencies, which have often gone uninvestigated.
CDD, with the support of WANEP, has been tracking all election-related violence associated with the 2020 general election.
According to CDD-Ghana, several electoral violence leads to the killing of eight people, injuries, and property loss.
Programs Manager, Nana Kwabena Aborompah Mensah says
"We group them into three; the first class, second class. The first class are those that lost their lives. The second class has fatal injuries, and the third class is those who lost some property. And in the first class, we recorded eight deaths. And in all the eight deaths, we have the list; we profiled all of them."
Acquah Ibrahim is the Dormaa West Youth Organizer of the ruling New Patriotic Party.
He lost his brand new Mitsubishi L200 at Nkran Nkwanta to electoral violence after some irate youth set the vehicle ablaze.
Mr Ibrahim is unhappy at the slow pace of police investigations as his attackers go unpunished.
"For the past one and half years, it's like every day; we are investigating; we are investigating, so I must say I am not satisfied with the police with the way Police is handling the issue."
He is not the only victim.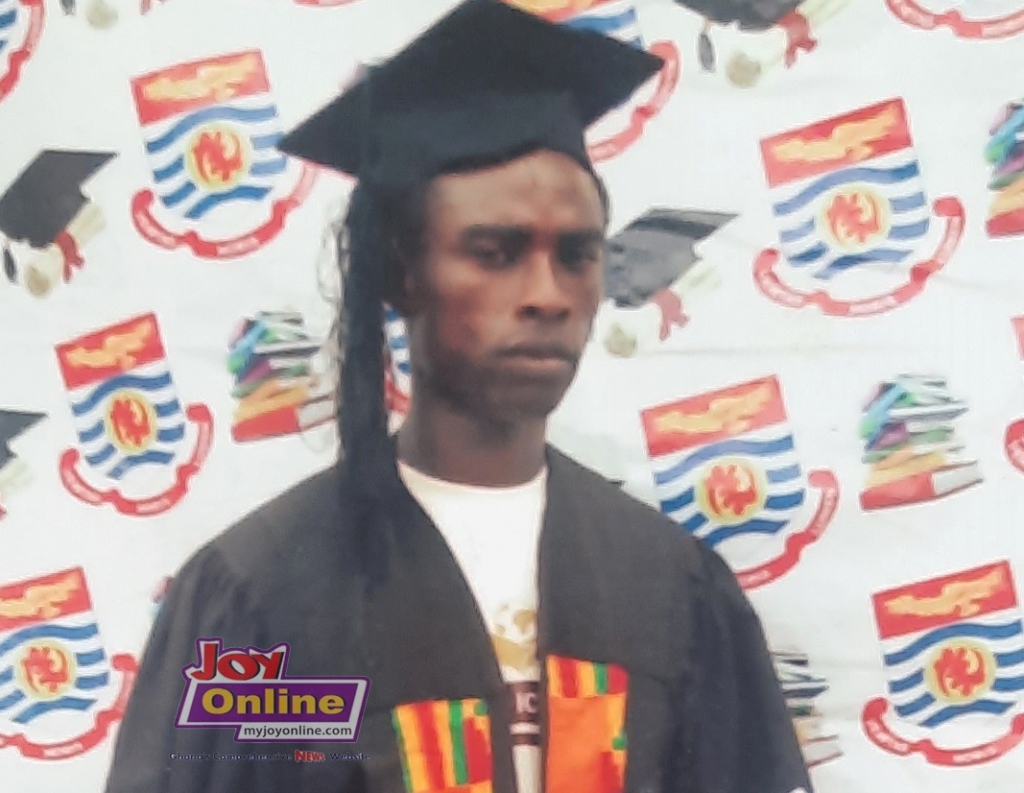 Fifty-six-year-old Jamestown-based fisherman, Samuel Ofori Dompreh recounts how his 37-year breadwinner son, Emmanuel Ofori-Dompreh, was shot on December 7, 2020, in the Odododiodioo Constituency.
After several months, no one has been arrested to face the law following the murder of the man who was a staff of the Ghana Post and a polling agent for the NDC until his death.
"I went to the police station with my children to report the case. But my sister and children advised that I stay away from the police. So, they did those runs for me. It hurts because he is my only son," says Mr Dompre.
CDD-Ghana and WANEP have been discussing election-related violence at a meeting with victims and involved families in Kumasi.
The groups are unhappy cases of electoral violence are not properly investigated, and victims are not served with justice.
Nana Kwabena Aborompah Mensah is Programs Manager, CDD-Ghana.
"We are going to push from all angles. We are going to meet parliament's Select Committee on Defense and Security; we are going to go to the police station and file reports. We are going to push from all angles to make sure that justice is served."
Regional Conflict Analyst for West Africa Network for Peacebuilding Edward Jombla wants crime to be depoliticised to prevent electoral-related violence.
DISCLAIMER: The Views, Comments, Opinions, Contributions and Statements made by Readers and Contributors on this platform do not necessarily represent the views or policy of Multimedia Group Limited.