Deputy Minority Whip, Ahmed Ibrahim has said his side has already filed a motion of censure against the Finance Minister, Ken Ofori-Atta.
The Banda Ahenkro MP at a press briefing in Parliament on Tuesday, said both Majority and Minority leaders have already commenced discussion about the vote of censure against Mr. Ofori-Atta.
"The Honourable Haruna Iddrisu said it in a business committee yesterday. The motion is ready, he did not want to surprise the Majority Leader," Mr. Banda said.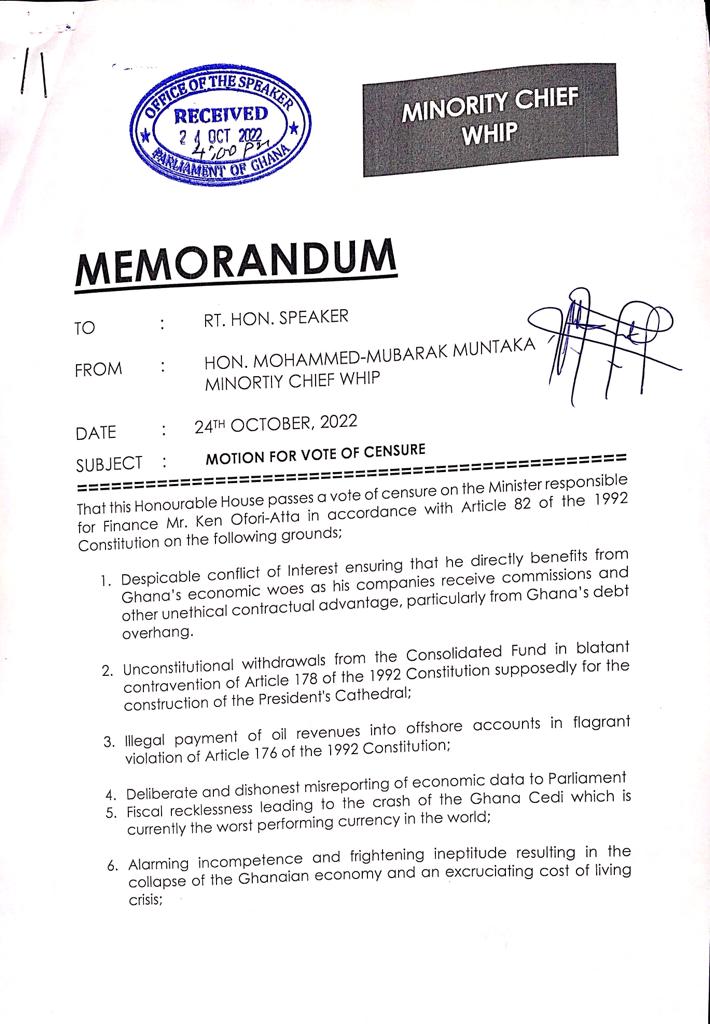 In a related development, some New Patriotic Party (NPP) parliamentarians are demanding the sacking of Ken Ofori-Atta as Finance Minister.
The MPs, numbering about 80, held a press conference on Tuesday to impress on the President to relieve his cousin of the responsibility of managing the national purse or risk losing their support for government business going forward.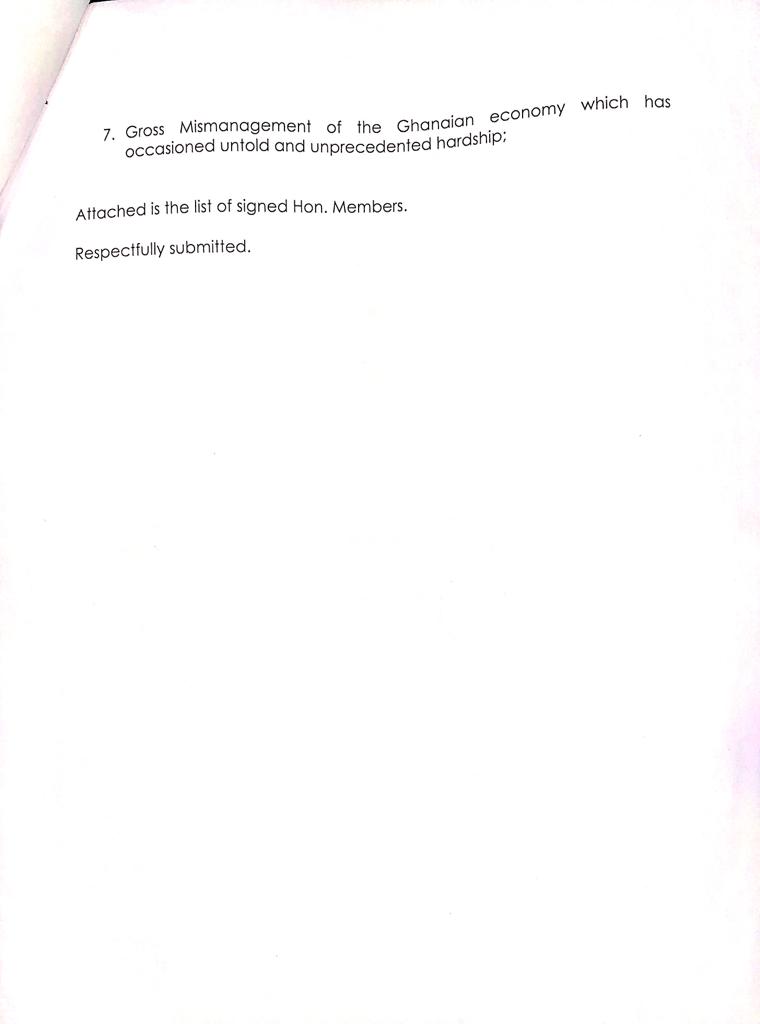 They also want the Minister of State in charge of Finance at the Ministry of Finance, Charles Adu Boahen, to be subjected to a similar fate.
The Minority noted that the call by the Majority MPs should not be mere lamentations.
Mr. Ahmed Ibrahim stressed that both sides should easily vote a two-thirds majority to sack Ken Ofori-Atta since they all are now on the same page.
Reacting to the Majority MPs call for Mr. Ken Ofori-Atta to be sacked, the Banda MP noted that "we (Minority) do not want to take this their press briefing as a deflation to our motion."
"Now they have shown indication that they also do not want the Finance Minister. So now it is a clear indication that the Finance Minister, Ken Ofori-Atta has to go," he added.
Meanwhile, Majority Leader, Osei Kyei-Mensah-Bonsu says it is "intriguing" that the Minority Leader has announced the filing of a motion when it has not been admitted by Speaker Bagbin.
According to him, the Minority is compelling the Speaker to admit a motion out of his own will.
"It is intriguing to hear the Minority Leader give an indication that he is filing a motion. If you have filed a motion, with the greatest respect the admissibility of a motion lies with the Speaker. How do you come and speak to it when the Speaker has not admitted it?" Osei Kyei-Mensah-Bonsu quizzed.
DISCLAIMER: The Views, Comments, Opinions, Contributions and Statements made by Readers and Contributors on this platform do not necessarily represent the views or policy of Multimedia Group Limited.