Dr. Daniel Mckorley is the Chief Executive Officer (CEO) of the McDan Group of Companies with presence in over 2000 major air and seaports worldwide due to its partnership with Cross Trades and World Cargo Alliance (WCA).
Dr Daniel Mckorley has become a household name in the country largely because of the success of his fleet of businesses, and philanthropy.
However, not so many people are familiar with his full life story. In his book "The Path of an Eagle – Despair, Hope and Glory," the multimillionaire business investor, and arguably Ghana's most decorated CEO, offers the reader an insight into his upbringing, struggles and triumphs.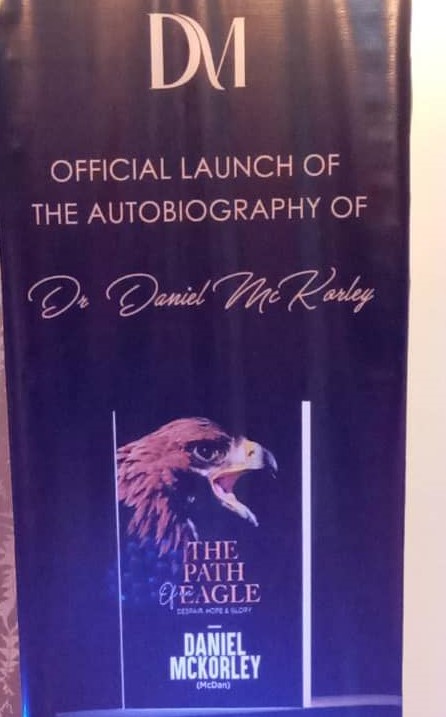 It is a book inspired by his first wife, Abigail Mckorley and gives a step-by-step account of his life and how the various experiences of his upbringing have shaped him in general.
"If l have attained this height in life, then everyone can," Dr. Mckorley said.
As a man driven by impact, he is of the view that this book will inspire the youth and provide them with life lessons and a shoulder to lean on when life rushes to a tailspin.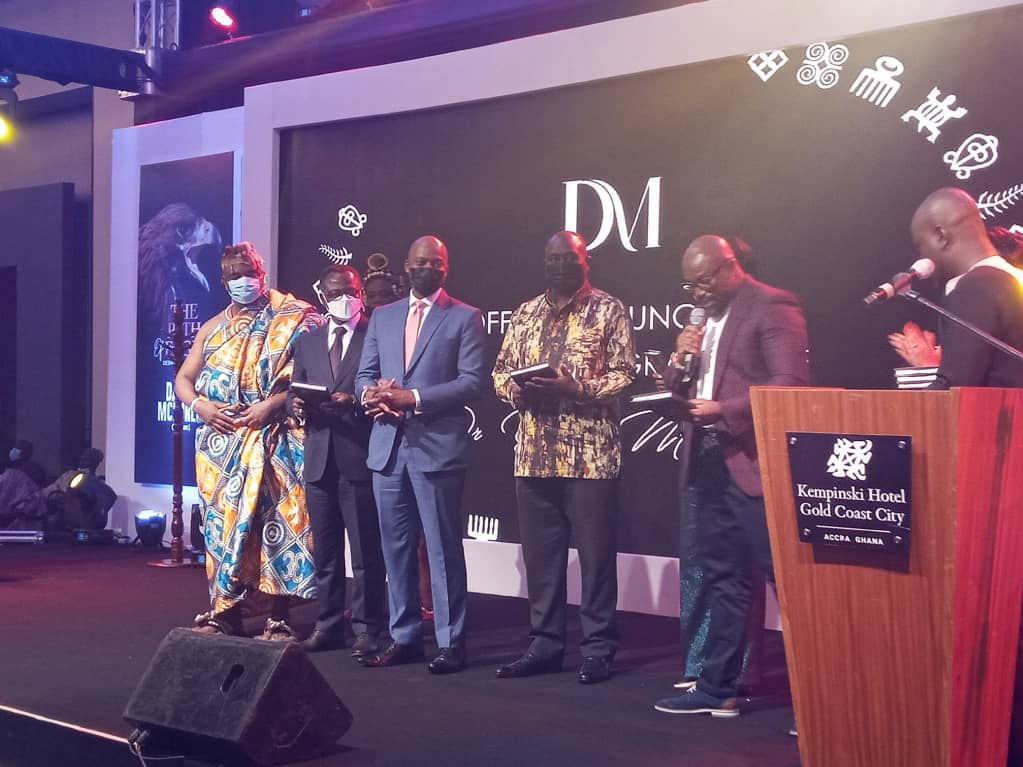 According to him, he has built his whole life around the characteristics of the eagle – a bird that is very intelligent, more focused, resilient, unrelenting and most successful at its adventures. Coincidentally, his native Ga name also means 'Eagle'.
Sharing his inspiration with the audience at the launch, he said the life of the former President of South Africa, Nelson Mandela has taught him forgiveness. That of Singapore's former Prime Minister, Lee Kuan Yew, has taught him determination while that of President Akufo-Addo has taught him patience.
The celebration is also a precursor to his 50th birthday on June 26. As part of his birthday celebration, the McDan Foundation has offered scholarships to 50 children between the ages of seven to fifteen years to cushion their lives from basic school through to tertiary level.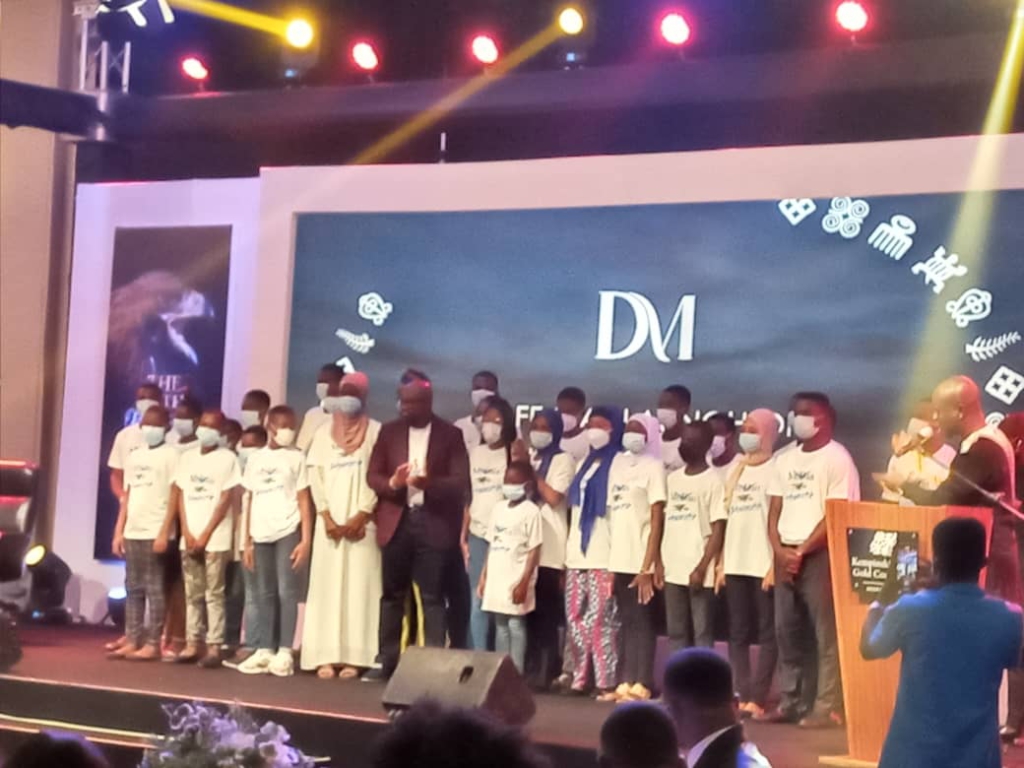 Further to this, the McDan Emerging Business Awards has also been launched to honour highly innovative and hardworking entrepreneurs. The Dan Aqua mineral water was also unveiled, which proceeds will go into the coffers of the McDan Foundation in furtherance of his numerous philanthropic work.
Citations and other accessories were presented to him by his first wife, the chiefs from the Northern and Volta regions. And he was installed by the Volta chiefs as a development chief for the region – his third of such titles having previously been entailed by the chiefs of Ada and Dagbon.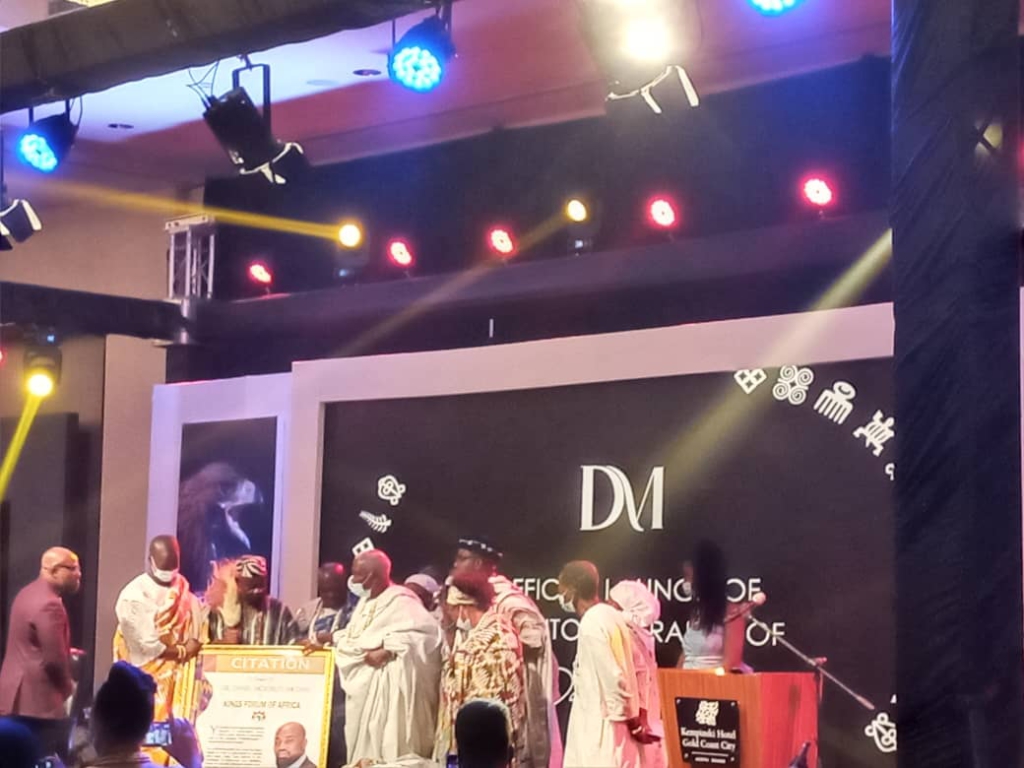 Dr Daniel Mckorley is widely known for the McDan Entrepreneurship Challenge, his contribution to the socio-economic development of Ghana and his philanthropy in the areas of education, entrepreneurship, health, sports and others.
Copies of his autobiography were freely given out to everyone who attended the launch.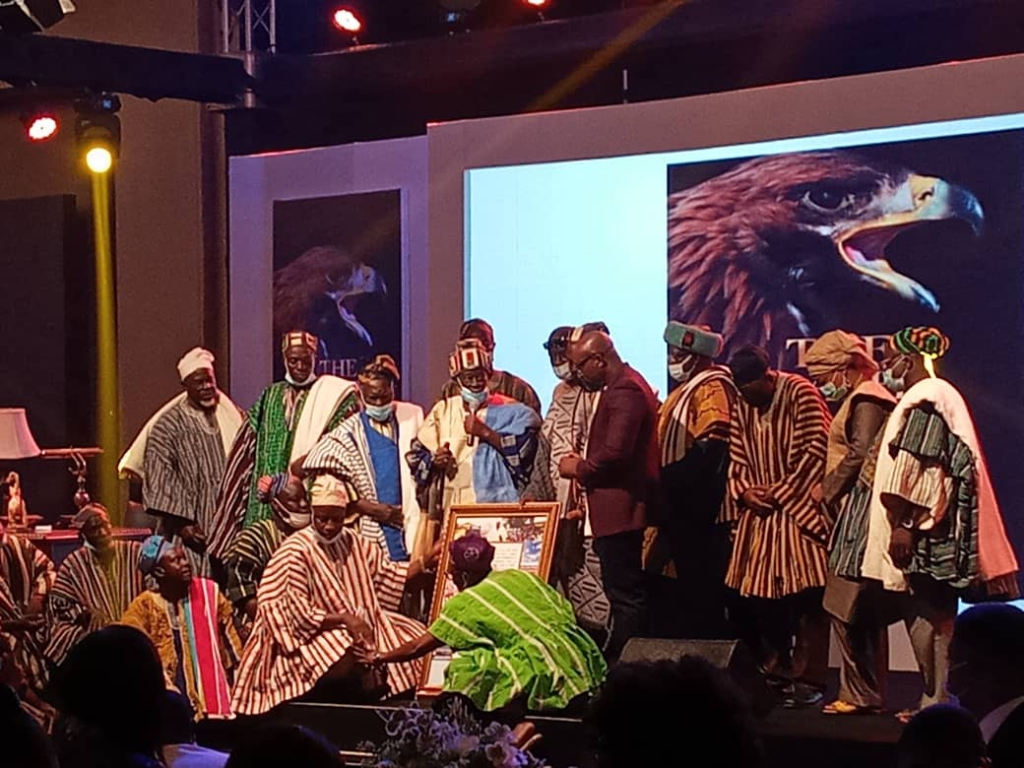 The event was interlaced with different cultural performances by the Ghana Dance Ensemble and poetry performance by Chief Moomen.
DISCLAIMER: The Views, Comments, Opinions, Contributions and Statements made by Readers and Contributors on this platform do not necessarily represent the views or policy of Multimedia Group Limited.