The Christian Health Association of Ghana and medical diagnostic giant Medtronic Labs have begun a project to screen and give free medical assistance to 75,000 Ghanaians living with hypertension and diabetes in rural communities across the country.
The joint project aimed at curbing skyrocketing cases of the two non-communicable diseases will be implemented over a one-year period.
Community health workers in 85 health facilities across eight regions are undergoing training to extend service to disadvantaged communities.
About half of all deaths in Ghana are attributed to non-communicable diseases.
An estimated 50% of the Ghanaian population are hypertensive with less than a third of the population diagnosed.
Lack of diagnosis and treatment are contributing factors.
The Christian Health Association of Ghana (CHAG) is rolling out the Akoma Pa project to minimize the life-threatening complications associated with hypertension and diabetes.
Director of Finance at CHAG, Enoch Osei Adade says hypertension and diabetes are no more diseases for the rich only.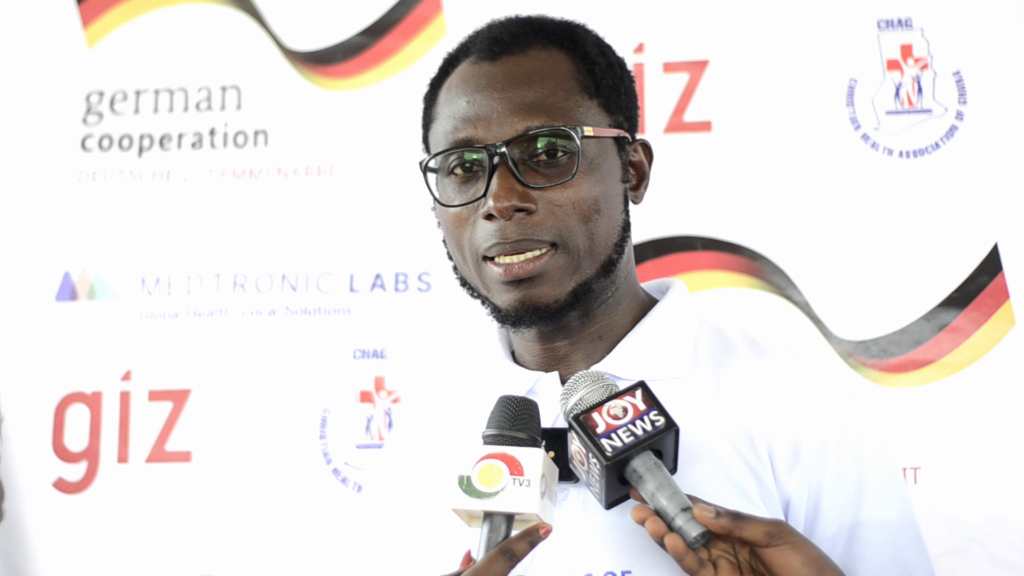 "Because people do not mostly visit health facilities, hardly do people know they are suffering from a non-communicable disease like hypertension and diabetes. People in rural communities had thought these diseases only existed among the rich. But it's now even more among the rural folks," he said.
A joint implementation partner, Medtronic LABS, has been designing a mobile app for patient's data collection.
Community health workers at 85 health centres across the country are undergoing training to facilitate the collection of data.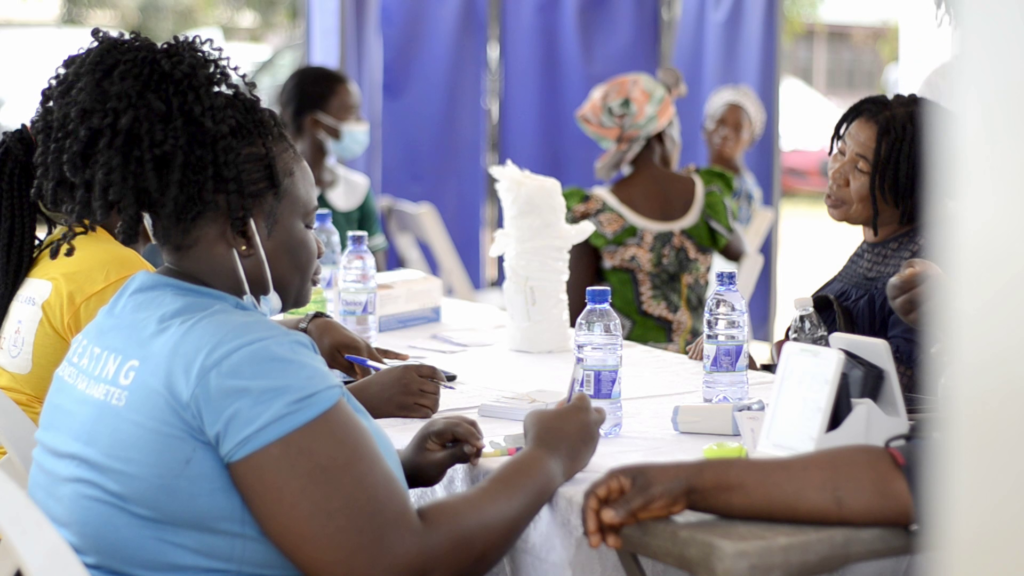 Program Operations Manager at Medtronic LABS, Debbie Mangortey says the technology would aid the patients to receive customized care plans and medications.
"We are using our tech-solution which is the SPICE to generate a care plan that would show the patients to regularly check their blood pressure levels and visit the designated health facilities every two months.
"Depending on the patient's risk level and blood pressure and sugar readings, the mobile app is able to generate a care plan. This helps the healthcare providers to know how a patient is doing," she said.
The Akoma Pa project which commenced in 2021 has since enrolled at least 30,000 patients with over 4,800 of them achieving a drop in their blood pressure levels.
Yaa Frimpomaa, a beneficiary, recounts how impactful the project has been.
"I was eating every day and anything. I was taking in red and fatty meat. I had some skin rash and visited the hospital where the doctors told me I had a higher blood pressure.
"I started visiting the hospital afterwards and it has since been beneficial. My BP is now around 124/75," she said. 
Pramsohene, Nana Gyampotuaa II, lauded the initiative and pledged to ensure members of his community live healthily to reduce the escalating cases of hypertension and diabetes. 
"Pramso is lucky to have this facility established here. Myself and the local traditional council would ensure the indigenes, especially the adults, visit this place regularly to check their blood pressure and sugar levels," he said. 
The project is also in partnership with the German Cooperation and Deutsche Gesellschaft für Internationale Zusammenarbeit (GIZ).
DISCLAIMER: The Views, Comments, Opinions, Contributions and Statements made by Readers and Contributors on this platform do not necessarily represent the views or policy of Multimedia Group Limited.