It's quite absurd claiming to be a follower of a celebrity yet hardly can you guess what his or her real name is.
Adomonline.com has taken time to gather real names and ages of most of the celebrities in Ghana, including musicians, movie stars, show hosts among others, who truly have a huge following off and on social media.
Sarkodie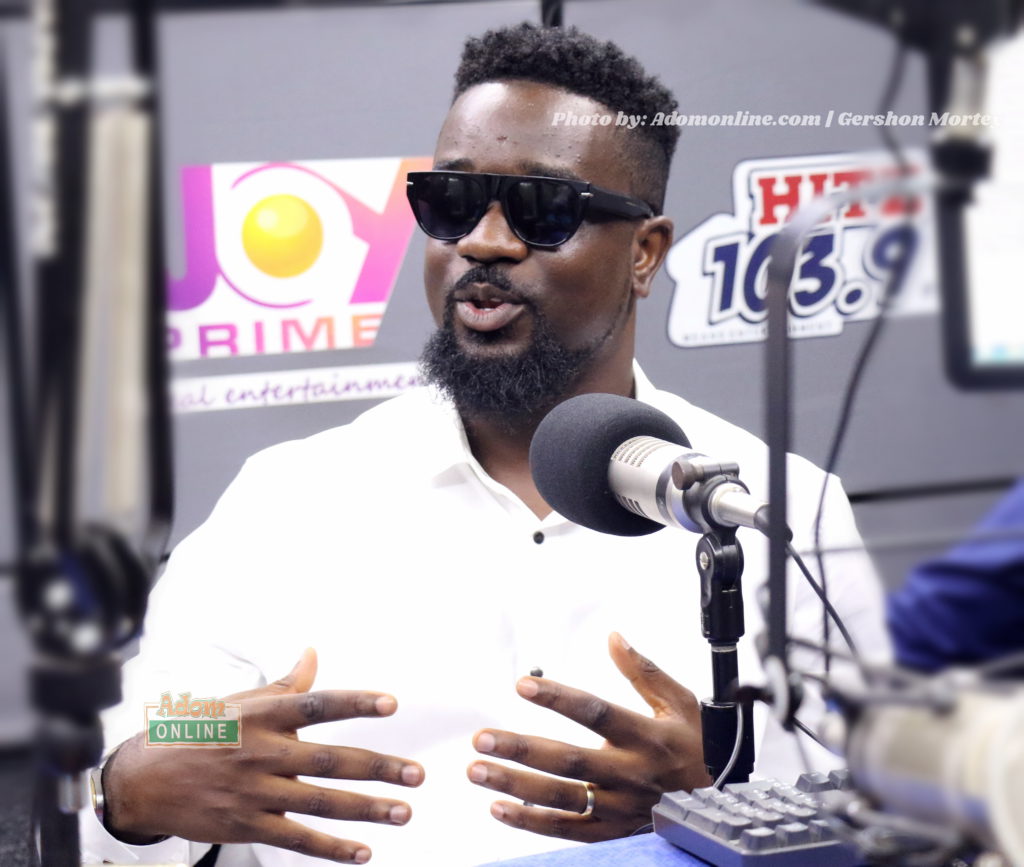 Sarkodie, 34, is Michael Owusu Addo. He was born on July 10, 1985.
His works in the industry have earned him numerous awards, including the Vodafone Ghana Music Award Artiste of the Decade. He was named joint winner with Nigeria's Wizkid as Best International Act (Africa) at the 2012 BET Awards held July 1, 2012, in Los Angeles.
Shatta Wale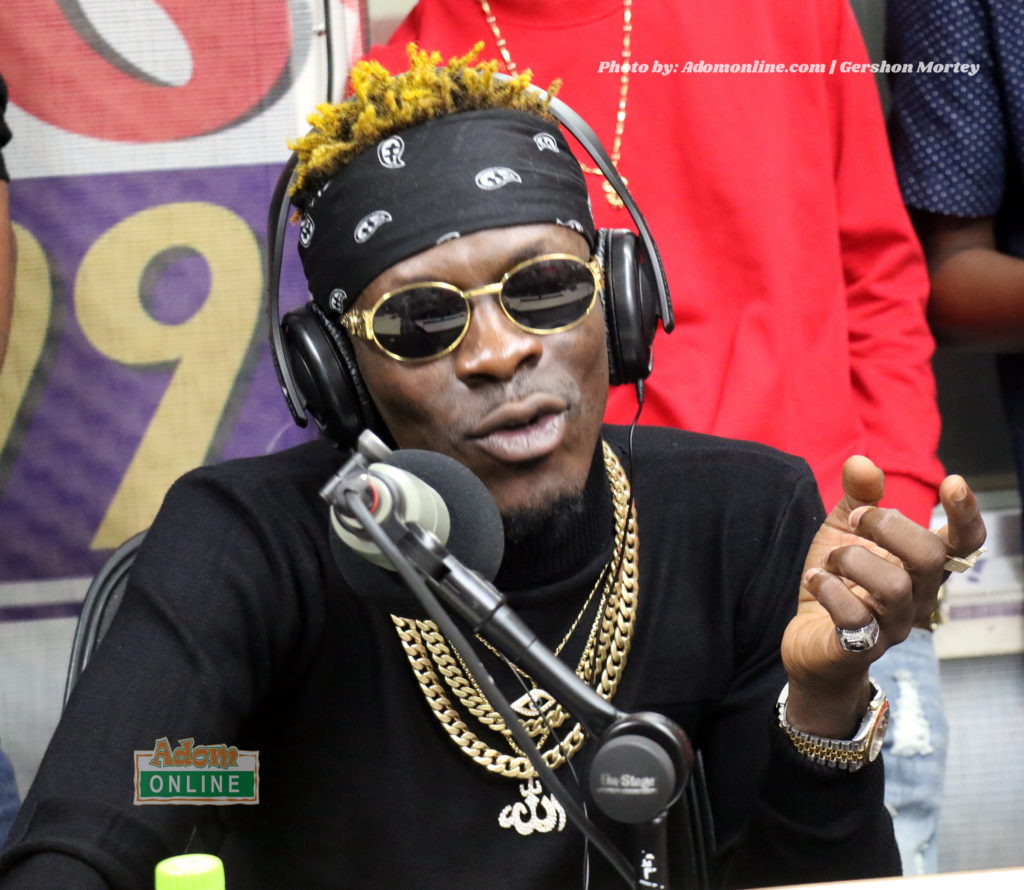 Shatta Wale, 34, is Charles Nii Armah Mensah Jnr. He was born on October 17, 1984.
To his success story, Shatta Wale has about 71 awards and produced a lot of hit songs. He is best known for his biggest breakthrough hit song "Dancehall King" which led him to win the Artiste of the Year at the 2014 edition of the Ghana Music Awards. He travelled to Jamaica to learn dancehall.
Wendy Shay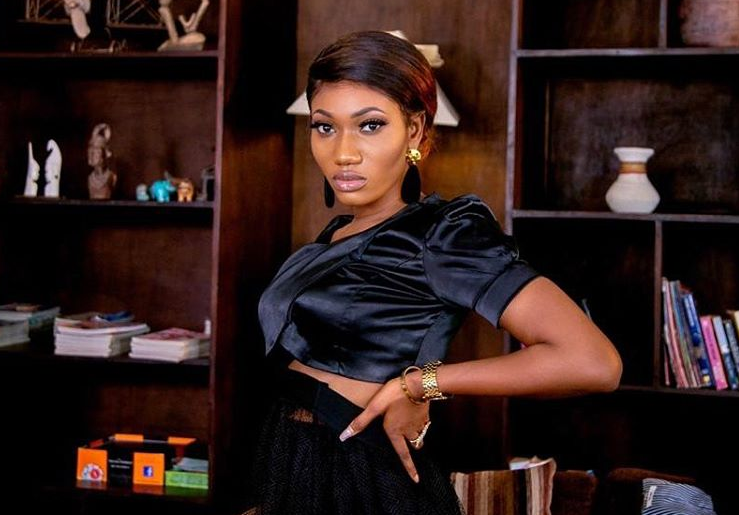 Wendy Shay, 23, is Wendy Addo. She was born on February 23, 1996. She is a Ghanaian Afro-Pop and Afrobeat singer who hails from Eastern Region of Ghana but resides in Stuttgart, Germany. Her 'Uber Driver' song cemented her career in the music scene.
Stonebwoy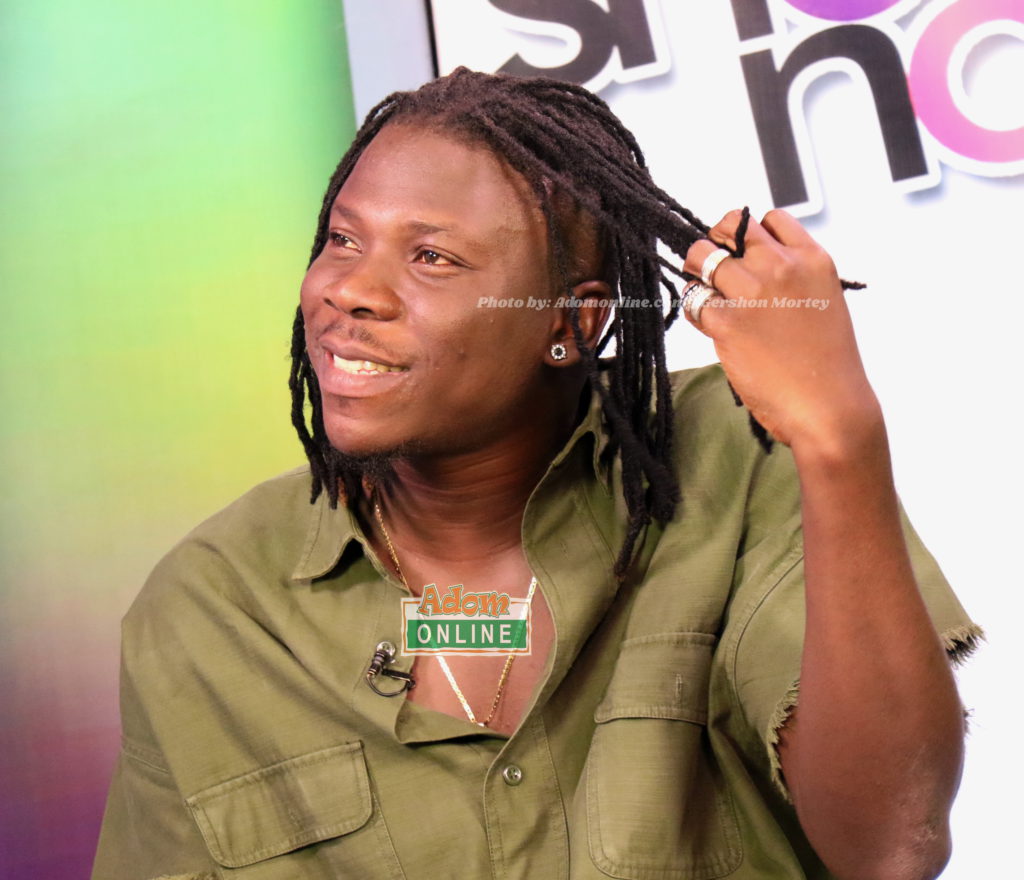 Stonebwoy, 31, is Livingstone Etse Satekla. He was born on March 5, 1988.
He is a Ghanaian Afropop, dancehall and reggae artiste. He is the CEO of Burniton Music Group. He won the Best International Act: Africa category at the 2015 BET Awards and Artiste of the Year at the 2015 Ghana Music Awards.
Joey B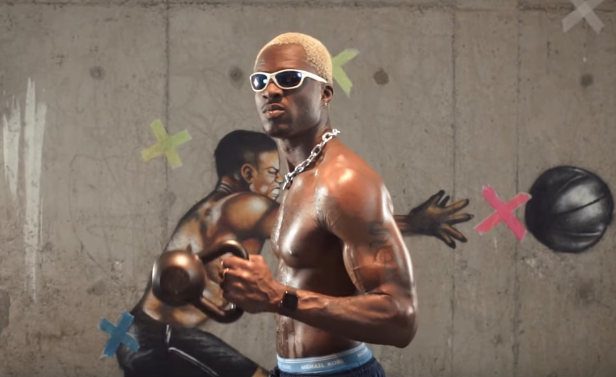 Joey B, 30, is Darryl Paa Kwesi Bannerman-Martin. He was born on August 20, 1989.
Joey B over the years has become not just a household name for mellow-vibe music but also his fashion style. In July 2015, the world's eminent manufacturer of sports shoes, clothing and accessories; Adidas (Ghana) outdoored Joey B as their brand ambassador, making him the first in Africa.
Wanluv Da Kubolor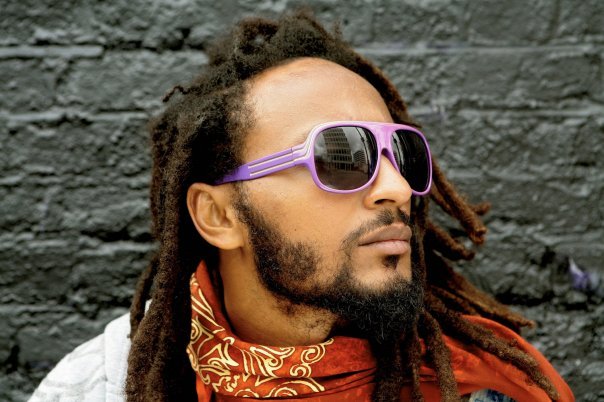 Wanlov Da Kubolor is Emmanuel Owusu-Bonsu. He was born on September 8, 1980, in Ploiești, Romania. He is 38-years old. Wanlov is Ghanaian-Romanian musician, film director and cultural icon.
'Kubolor' (Kobͻlͻ) is a Ga word that essentially means wanderer, vagabond. Kubolor, whose style is fiercely independent and is arguably the most revolutionary artiste in Ghana, is credited with creating a unique sound that pushes the borders of Afro-Pop. He is the brother of the television show host, model, musician Deborah Owusu-Bonsu.
Efya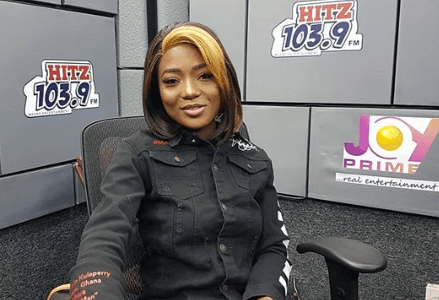 Efya is Jane Awindor. She was born on April 10, 1987, making her 32-years-old.
She is a Ghanaian singer, songwriter, and actress from Kumasi, Ashanti Region. She is the daughter of Nana Adwoa Awindor, a filmmaker and celebrity host of television show 'Greetings From Abroad'.
Efya got her first exposure to fame when she participated in the maiden edition of the Stars of the Future talent show. She won the Best Female Vocal Performance category at the Ghana Music Awards in four successions. Her unique voice sells her out.
MzVee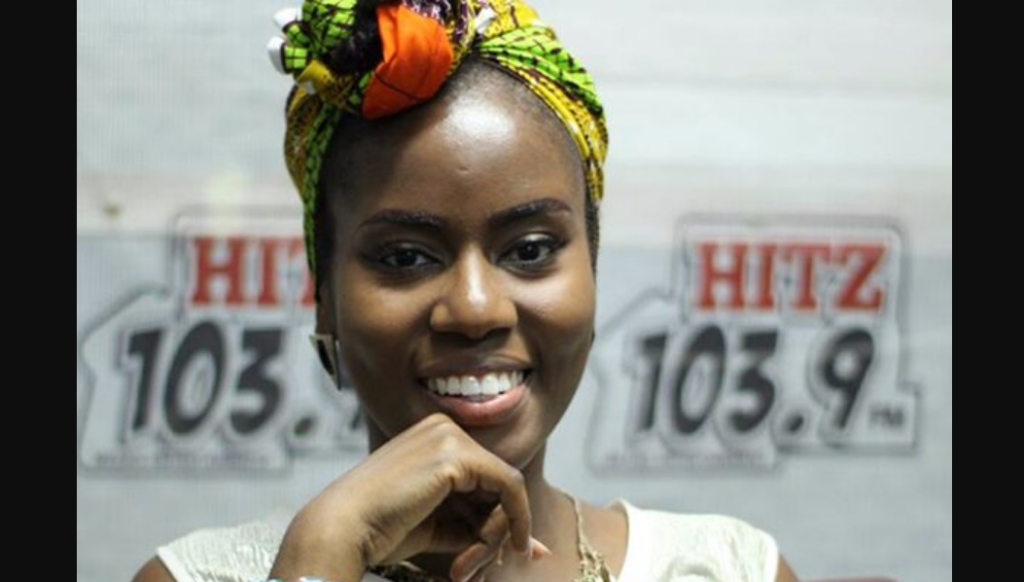 MzVee is Vera Hamenoo-Kpeda. She was born on June 23, 1992, making her 27-years old.
She is a Ghanaian singer, Afropop, dancehall and R&B artiste. Her debut solo album features several hit singles including 'Borkor Borkor', 'Natural Girl' and 'Dancehall Queen'.
King Ayisoba

King Ayisoba is Albert Apoozore. He was born circa 1974, making him about 45-years-old. He is a Ghanaian traditional musician known for his unique style of music alongside the Kologo, lute instrument.
KiDi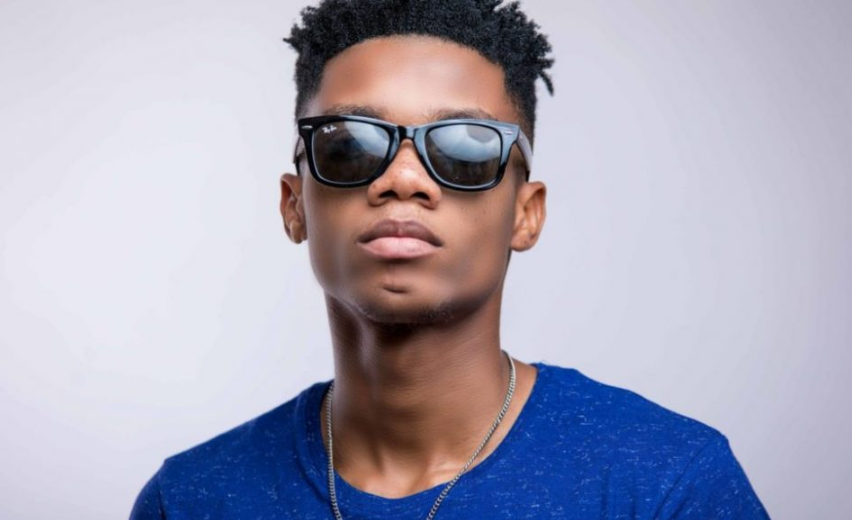 KiDi is Dennis Nana Dwamena. He was born on August 18, 1993, making him 26-years old. He is a Ghanaian highlife and afrobeat singer-songwriter. He is signed to Lynx Entertainment and is best known for his hit single Odo.
Sister Derby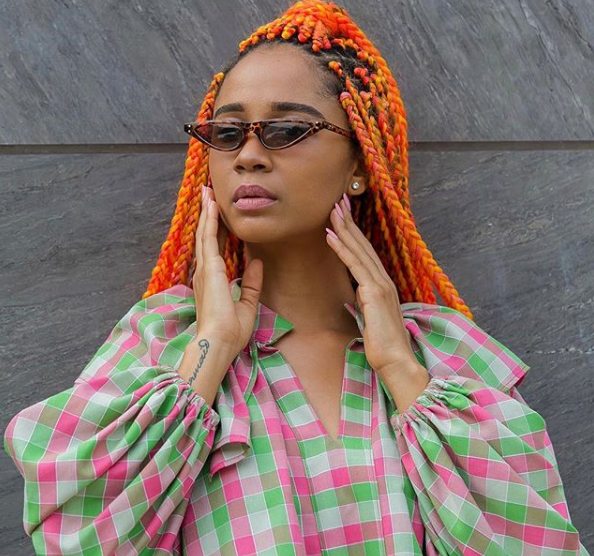 Sister Derby is Deborah Owusu-Bonsu. She was born August 25, 1984, making her 35-years-old. She is the sister of Emmanuel Owusu-Bonsu, Wanlov Da Kubolor.
She is a television show host, model, musician, academic and graphic artist. She recorded and released a single (music) entitled 'Uncle Obama' referring to Barack Obama in which was covered by United States television network CNN.
Efia Odo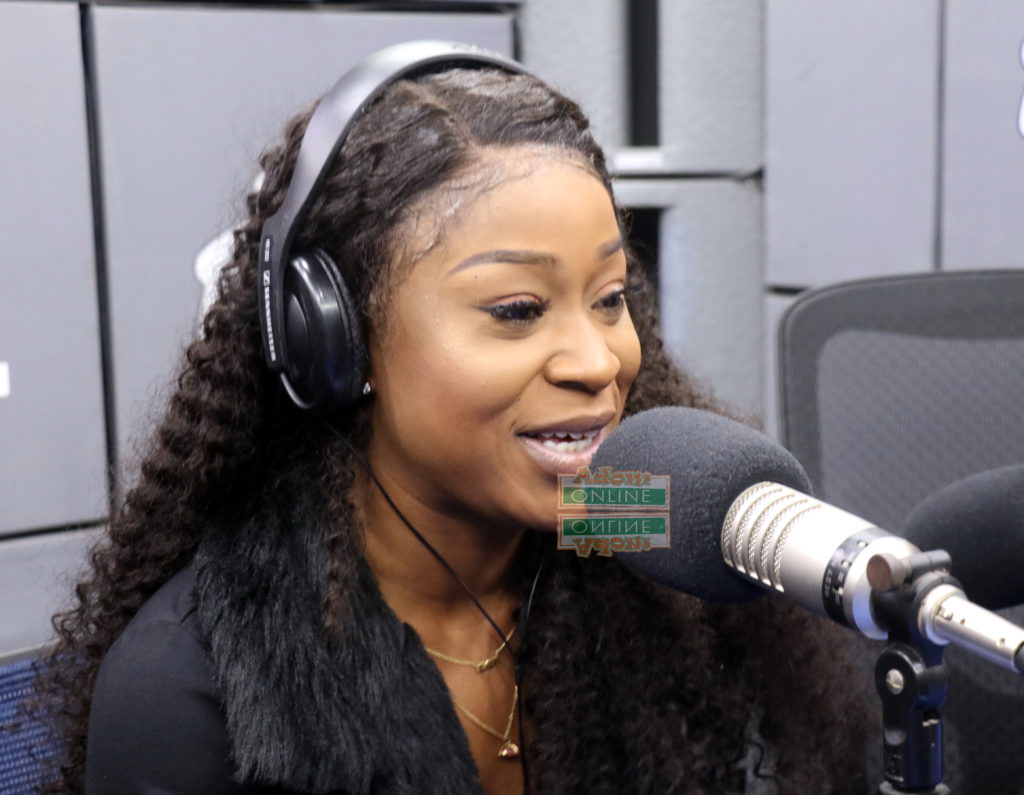 Efia Odo is Andrea Owusu. Her birthday isn't stated but her recent birthday celebration on social media gave her out as 25-years-old.
She started as an assistant nurse in America before relocating to Ghana to pursue her passion which is acting. She has played roles in quite a number of movies such as 'Heels and Sneakers', 'She Prayed' among others. She also does radio and TV presenting.
Kuami Eugene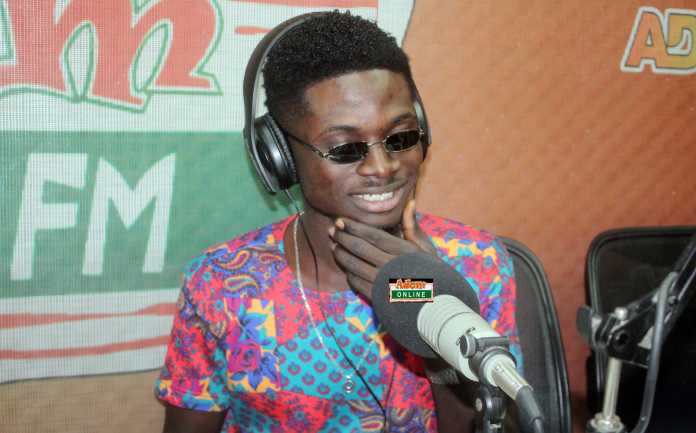 Kuami Eugene is Eugene Kwame Marfo. He was born on February 1, 1997, making him 22-years-old. He is one of the talented Ghanaian musicians who rose to fame as a participant in the MTN Hitmaker – Season 5.
Kuami Eugene has been a producer as well, who started producing music at the age of 16 from his mother's kitchen.
Kwesi Arthur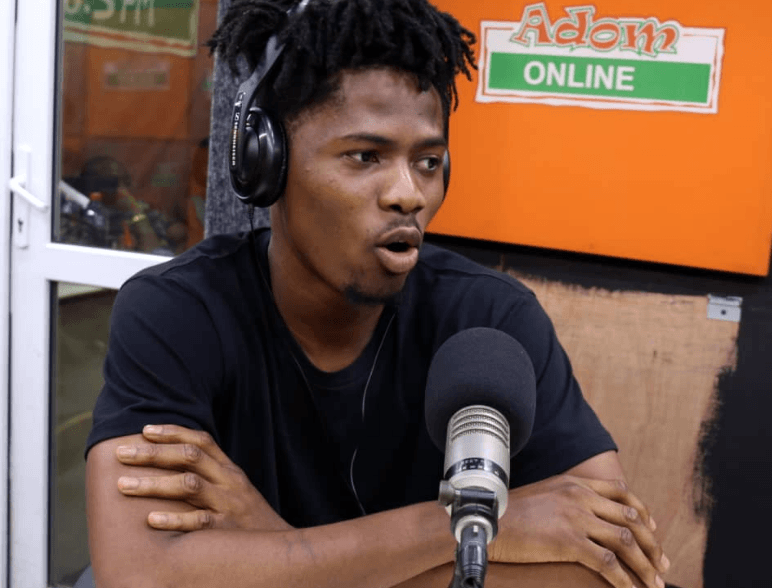 Kwesi Arthur is Emmanuel Kwesi Danso Arthur Junior, 23. He was born on December 18, 1994.
He is a Ghanaian rapper and musician from Tema. He was nominated for Best International Act at the 2018 BET Awards. He is currently considered one of the best young artistes in Ghana and Africa.
Berla Mundi

Berla Mundi is Berla Addardey Mundi. She was born on April 1, 1988, making her 31-years-old. She is a Ghanaian media personality, women's advocate and voice artiste.
Afia Schwarzenegger

Afia Schwarzenegger is Valentina Nana Agyeiwaa. She was born on February 14, 1982, making her 37-years-old. She is a controversial Ghanaian media personality. She came into the limelight through the Afia Schwarzenegger TV series produced by Deloris Frimpong Manso. (Delay).
Guru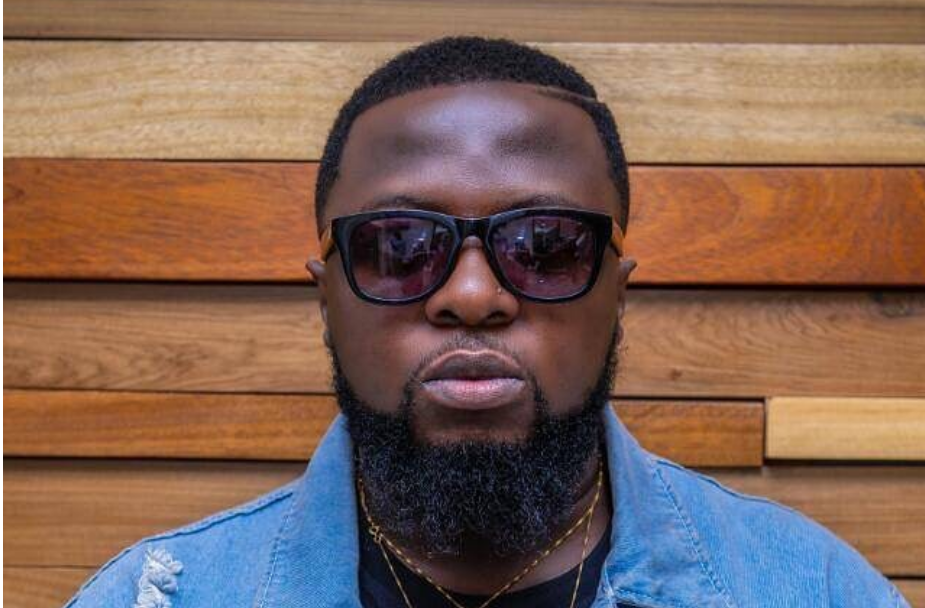 Guru is Maradona Yeboah Adjei. He was born on May 7, 1987, making him 32-years-old.
He is a Ghanaian rapper and fashion designer. Guru is one of the most successful hiplife artiste in Ghana. … Guru first rose to fame back in 2012 when his hit song 'Lapaz Toyota' appeared on the Ghanaian music charts.
Medikal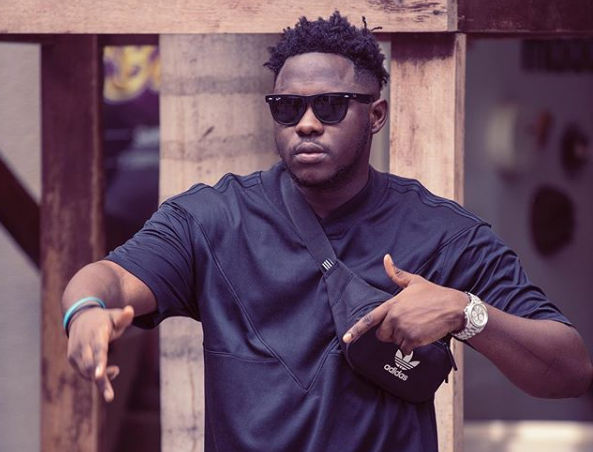 Medikal is Samuel Frimpong Adu. He was born on April 4, 1993, making him 26-years-old.
Medical is known for being one of the hard-working artistes in the industry. He has released some songs and collaborated with other successful artistes in Ghana.
Some of his common releases include'Forever my love' in which he featured Bisa Kadei, 'Confirm', 'P3 Kakra' featuring Criss Waddle, 'Confirm Remix' featuring Sarkodie, 'Connect', 'Sales', 'By heart Boy' and 'Medikal Bra Krom' just to mention a few.
Being a young talented artiste, he has drawn inspiration from both local and international artistes including Lil Wayne and Sarkodie.
Akwaboah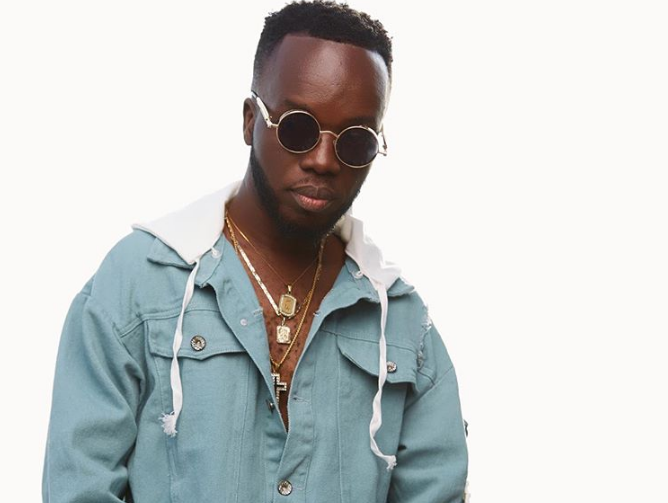 Akwaboah is Gladstorm Kwabena Akwaboah Jnr. He was born on August 30.
His year of birth is not known yet but he is expected to be in his 30s. He is a Ghanaian singer-songwriter and producer from Mampong Beposo.
He wrote, "Daa Ke Daa" for Becca and "Ayeyi Ndwom" for DSP Kofi Sarpong. Both songs won their respective artistes' awards at the 2010 Ghana Music Awards with Akwaboah subsequently being adjudged the "Song Writer for the Year" for "Daa Ke Daa".
Heiress Jacinta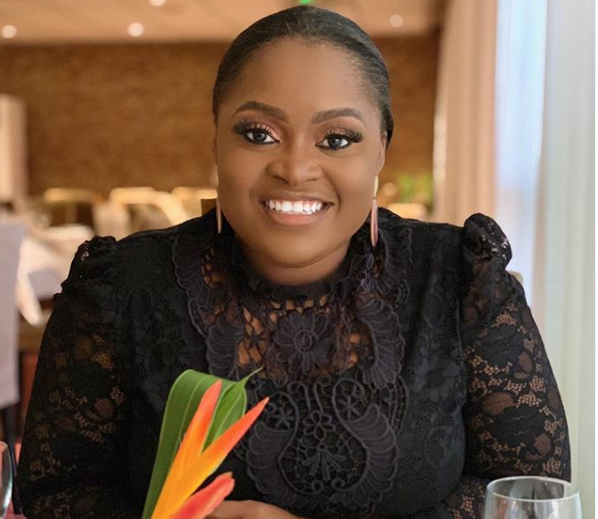 Comedienne Heiress Jacinta's real name is Jacinta Ocansey. She was born on October 6 and expected to be in her mid-20s.
Jacinta is not one of the old guards in the comedy industry but she has been around long enough to warrant more adulation, more eulogy and much more press coverage than she currently gets.
Sista Afia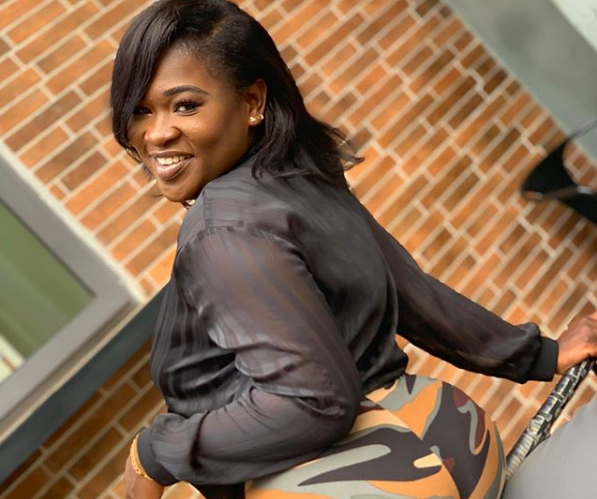 Sista Afia is Francisca Gawugah. She was born on January 7, 1993, making her 26-years-old.
Sista Afia is an Afro-pop musician and the niece of popular Ghanaian Bishop Nicholas Duncan-Williams.
Sista Afia returned to Ghana in 2015 to start her music career. She was groomed by Ghanaian singer, Bisa Kdei and making their collaboration, 'Kro Kro No', her official first release as a musician.
Asamoah Gyan

Asamoah Gyan born on 22nd November 1985 is a footballer, a musician and a businessman. He is 34 years old and currently playing for Kayserispor a Turkish professional football club.
His career began in 2003 with Liberty Professionals club, scoring ten goals in sixteen matches.
He later went on to spend three seasons with Serie A club Udinese. In 2012 he was announced as captain of the Ghana national team, Black Stars.