The Chief of Piase, Nana Osei Afriyie Gyemera II, has cut sod for the construction of a health facility at Piase, in the Bosomtwe District of the Ashanti Region.
Male and female wards, labor ward, dressing room, consulting room, and washroom are among the features of the health center, which is projected to be completed within a year.
The facility is intended to address the community's long-standing healthcare delivery challenges.
Residents of Piase, which has a population of over 5,000 people, are forced to rely on a single CHIPS facility with only one ward.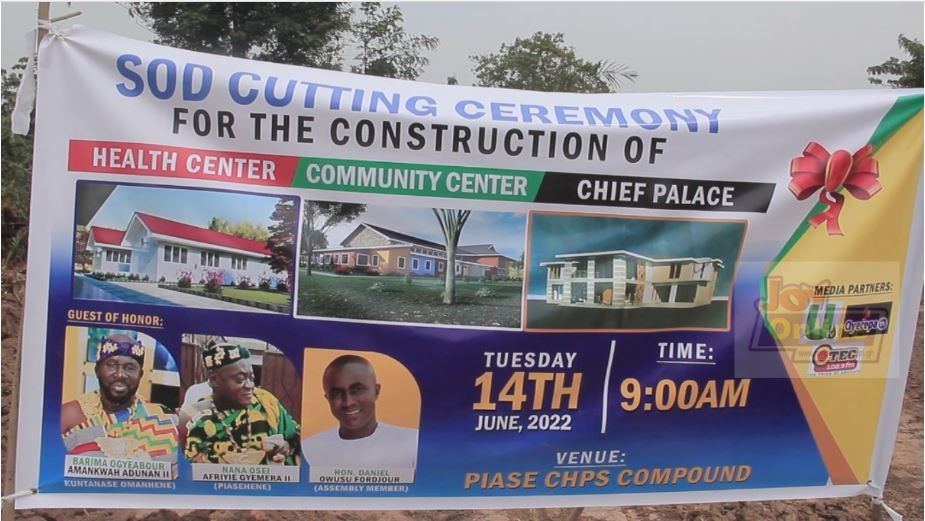 In the single room, both men and women rub shoulders, interfering with the provision of healthcare in the community.
Many people, are therefore ecstatic about Piasehene's decision, saying that it will be a big comfort to them.
While speaking to the media during a sod-cutting ceremony for the project's start, Nana Gyemera II stressed his commitment to improving the community's health concerns.
Residents, particularly pregnant women, he said, have had to endure hardships in the past in order to have access to the CHIPS due to its smaller space.
Nana Gyemera II believed that the facility's completion will greatly aid in the alleviation of all primary healthcare difficulties.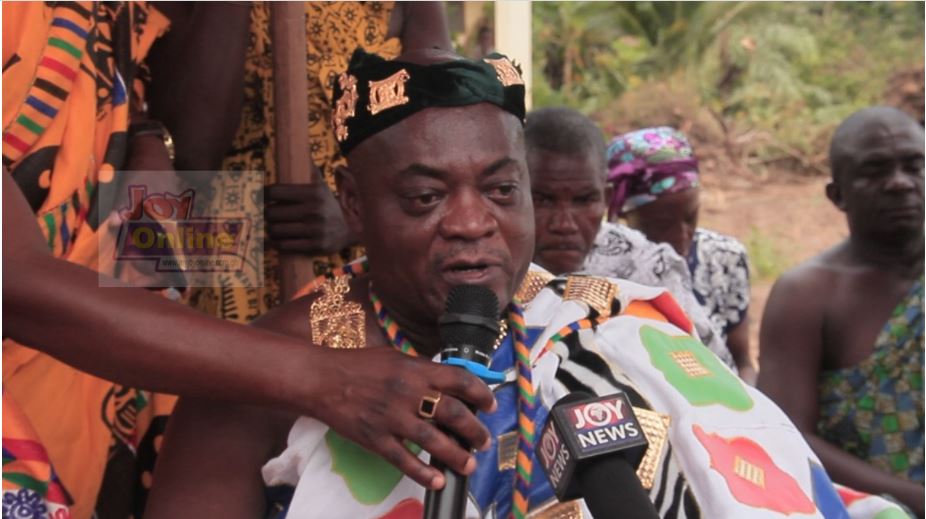 The Chief also used the opportunity to appeal to citizens from other countries as well as other well-meaning persons to assist in addressing the community's various difficulties.
Dorah Korkor Danso, a Senior Staff Midwife at the Piase CHIPS Compound, expressed her gratitude to the Chief for taking the initiative to create a larger health center for the community.
According to her, the facility's limited capacity makes it impossible to provide appropriate healthcare to patients because, both genders share the same ward.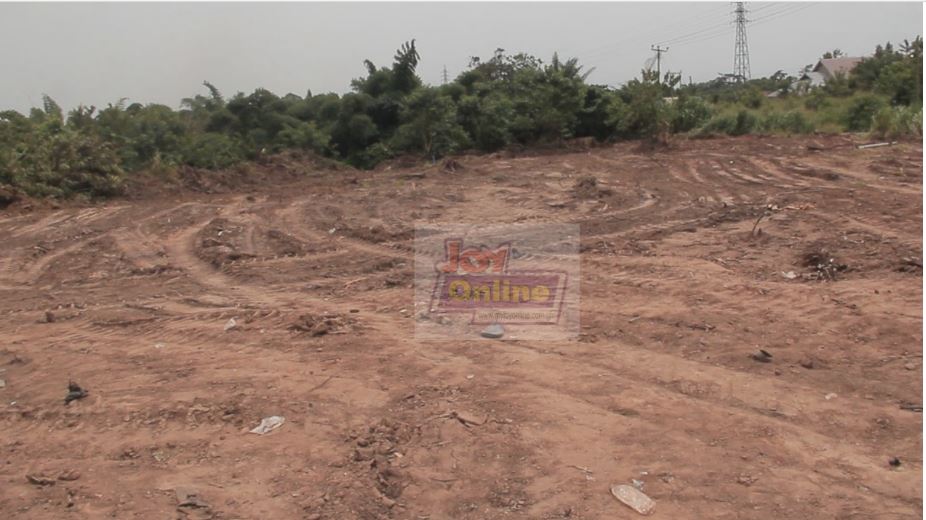 Madam Danso pleaded with the government to provide them with adequate laboratory and maternity equipment in order to ensure safe delivery.
Daniel Owusu Fordjour, Assembly member for the Piase Electoral Area, has also expressed his delight at the initiative.
He noted that aside from the Chief's initiative, the District Assembly has also pledged to cut sod for the construction of another health facility in the community.
Some residents who graced the event could not help but admire the Chief for his dedication to the community's development.