Ghana is home to over 2 million child brides according to UNICEF.
The international organization warns Ghana risks missing out on meeting the Sustainable Development Goal 5 of eliminating all harmful practices, such as child, early and forced marriage by 2030.
The warning comes as over 1 point 7 million girls are married off on or at age 15 or in active union before their 18th birthday.
In this latest Hotline Documentary, I spent several months investigating child and forced marriage which has truncated education, and affected health and economic prospects of victims.
A fair-colored girl sits on a pew by herself, quickly running her fingers through her hair.
She looked distraught and dejected. She had finished a psychotherapy session 5-minutes ago at a shelter supervised by the Social Welfare.
She continuously gazed into the closed window and in a reluctant manner, turned her body toward my direction after I called her.
Saadiya is 16-year old girl has been suffering from post-traumatic stress disorder. She struggles with her self-worth as a result of the abuse suffered in the hands of a man who married her when Amina was just 15 years old. The man took her to Cote d'Ivoire, 2-days after she completed her Basic Education Certificate Examination.
Whilst in school, a lady approached me and said she wanted me to marry her brother. I told her okay.
I was in JHS 3 then with my mind fixed on school, I wanted to finish with my education.
During the Ramadan upon my return from school, my parents told me the man's family has brought 'Leefe', the items needed to perform my marriage rites. I insisted they should wait till after the Ramadan or after I was done with my education. But my family insisted I marry him or else it would bring shame upon the family."
Her foster parents who live at Asawasi in Kumasi, gave her out to be married without her consent. This marriage later became a torrid journey for her.
"They chastised me for my stance. My mum on the other hand said she will die if I refused to marry him
Though I didn't love the man, I obliged to save my mother. To save my mum from dying, I accepted out of duress," Sadiya said.
"Then this man thinks that once she's a wife, no matter her size, she must I mean, behave as a wife and she was sexually abused to the extent that she could no longer stand it and she had to escape from the supposed marriage," Superintendent Susana Dery summarised Saadiya's situation.
After several weeks of enduring abuses, she decided enough was enough. Saadiya escaped to Ghana.
"Unfortunately for her when she got back home, her relatives said she must go back because once they have performed all the customary marriage rites, then she's a wife.
The victim in this case was very traumatized. First of all, she was married off to a man in a country she doesn't know; into a community that she doesn't know.
The man had other wives who abused her-maltreated her and the man himself sexually abused and raped her.
And after all this, having managed to escaped into the country, her family making preparations to send her back.
You know, I could say that you know, she could have reached her breaking point earlier," Country Director of Abuse Relief Corps, Anthony Bediako Boateng said.
Saadiya, (not her real name) told me she suffered several abuse and maltreatment in the hands of the man and his other wives.
She was overpowered and bundled into bed by the husband who raped and molested her.
"He will come, insists we go out to clubbing but I detested them all
When all that failed, he persisted I sleep with him.
One time, he forced me and he get chance to do but for several times, we will fight but and I will run away to go to the house."
Though it had been some weeks since she escaped from what was to be her matrimonial home, she told me she could still feel her husband's heavy hands on her as she recounted those dark moments of her life.
The family conspiracy
Like many victims of child and forced marriage, she will have to live with this scar throughout her lifetime.
Saadiya and other victims are not just weak but also powerless.
"Some in P6 and some just completed BECE awaiting results and then they make arrangements. Some of them are sent even across the borders of the country to marry the men they've never seen before.
And most of these men are far, far older than about two or 3 times older than the girls concerned.
Definitely they are abused; definitely they go through some abuse because just the mere fact that you even tell the girl you're going to marry someone you don't know, naturally the child is already going through emotional abuse," Ashanti Regional DOVVSU Commander, Superintendent Susana Dery who has been at the frontline in investigating child marriages revealed.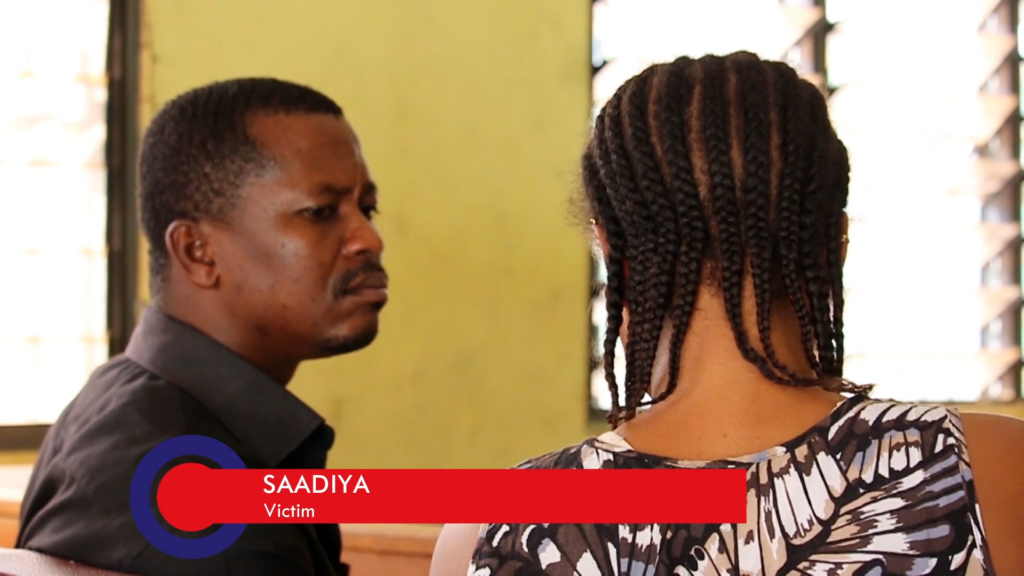 Life after her escape has not been that rosy. She returned to meet most of her JHS mates gaining admission to senior high school.
Many, including a daughter of her foster parents had taken advantage of government's flagship, Free SHS to better their lot.
The thought of missing out on her dreams of becoming a nurse weigh heavily on her.
On top of this, her family's insistence she goes back to a man she has been running away from continue to echo in her mind.
There's nothing heartbreaking than a missed opportunity.
"I even completed school with one my parent's daughters. She is Mariam. She is schooling in one of the Senior High Schools and whilst she attends school, I was kept in the house doing nothing.
I cry anytime I remember that I wrote BECE on same day with her."
Saadiya and several children have had their education terminated, endure sexual molestation and several other forms of abuse after being married-off as child brides. But Saadiya was rescued the night before her parents could send her back to the husband.
When the time to send Saadiya back to her abusive husband was nigh, she was confined to the house and her position at the family's food business terminated. The rescue operation led by armed uniformed and plain-clothed officers will not come without resistance from the family. Superintendent Susana Dery is the Unit Commander of DOVVSU in the Ashanti region.
"In this case, when we got the information, we went and then it was in the middle of the night when around 10:00 p.m. to 11:00, then she was rescued. And sent to a shelter. That girl is now being prepared to go back to school."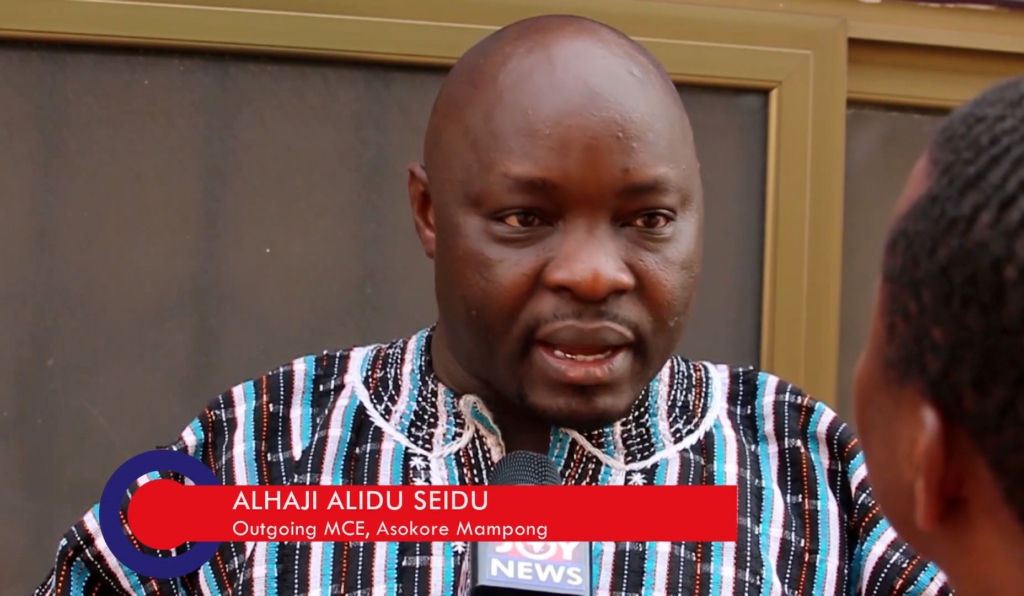 For Alhaji Alidu Seidu, the outgone Municipal Chief Executive of Asokore Mampong, the story of Saadiya and several others should not be entertained.
"It is a sad thing that we should never entertain.
This issue of a lady or a girl that was sent to Cote d'Ivoire I mean, she was going to be the fourth wife of the man. Very young girl putting her into such a trauma."
After the arrest, police arraigned four suspects, including the parents of Saadiya in connection with the case. A Kumasi Circuit Court on July 3, 2020 convicted four accused persons on two counts of compulsion of marriage contrary to Section 109 of Act 30.
Section 109 of the Criminal Offenses Act of 1960, Act 30 states, "Whoever by duress causes a person to marry against his or her will, shall be guilty of a misdemeanour."
The convicts are Amadu Musah, Zainab Iddrisu, Amadu Ayisha and Adisa Yahaya who pleaded guilty were slapped with 12 and 24-month jail terms.
However, a filth accused person, Ahmed Yahaya Dico, Saadiya's husband remained at large.
The presiding judge, Her Honour Patricia Amponsah in her judgement observed, " the torture, assault, humiliation, neglect and tearing into the very soul of the innocent girl by forcing her into that marriage with some monster of a husband cannot and should not be overlooked, let alone go unpunished."
Perhaps, the conviction of the accused persons came with some joy to the police prosecution team.
But for Saadiya, it meant something else.
"She didn't jubilate that the people are going to prison. She still had some compassion on them but then generally, she was very satisfied that this chapter of her life has come to a close and she could move on but I must say that she did not gloat over the fact that they were been remanded or they were in trouble.
She had lived with them a lot of her life so she still had some compassion for them. But we just encouraged her that she shouldn't feel down, it's not her fault that you know, they are been punished and that is the law taking its course," says Anthony Boateng Bediako, Country Director of NGO, Abuse Relief Corps.
Child Marriage is a formal marriage or an informal union in which one or both parties involved are below the age of 18 years'. Though boys and girls are affected by child marriage, it is girls who are mostly affected as education, health and economic prospects of victims are severed.
United Nations describes the practice as a violation of human rights of victims. It hope to eliminate Child Marriage which sits at number five on the Sustainable Development Goal by 2030. By this, the UN hopes to eliminate all harmful practices, such as child, early and forced marriage and female genital mutilation.
Despite government of Ghana launching a National Campaign to end child marriage through the African's Union's regional campaign to end the practice in February 2016, the practice is still prevalent.
"Child marriage is a violation of the right of a child and for that matter, a human being. And anything that violates the right of any human being is a concern to police because we need to protect individuals right and for that matter I think it's a concern to the entire country being a law abiding country. So I think it should be a concern," Superintendent Susana Dery revealed.
A 2014 Ministry of Gender, Children and Social Protection factsheet on Child Marriage in Ghana says Ghana's regions are recording high prevalence rates child marriage with 260,000 girls estimated to be affected by the practice.
Upper East and West as well as Northern region between them contribute 5 per cent of the national prevalence. Ashanti region even with one of the lowest child marriage figures has 17 per cent of girls being married off before they turn 18-years. Girls as young as 11-years, some in primary and Junior High School are married-off to men.
"Comparatively, if we compare Ashanti region to all the other regions, ours I wouldn't say it is low because Greater Accra region according to the Multiple Indicator Cluster Survey 2011, Greater Accra region has the least, about 8 % of young girls been married. Ashanti region we have about 17 % compare to the three northern regions where it is more prevalent so I wouldn't say Ashanti region we are zero, no. At least, we need to strive to if we can get about 1 % or even zero, that would be better. A lot of the cases go unreported." That is according to Mercy Adomaa Bessea, the Regional Director of National Population Council.
It's happening, but not across the entire Ashanti region; it is happening within certain communities that think child marriage is their practice ; their cultural practice and for that matter, nothing stops them from doing it. But with our constant sensitisation, they are still not trying to understand that it is a violation of the right of a girl child, and so they should desist from it, and most of such people are located in our zongo communities and practicing Islamic religion and some other traditional religions that accommodate such practices like child marriage," Ashanti Regional DOVVSU Commander, Susana Dery insists.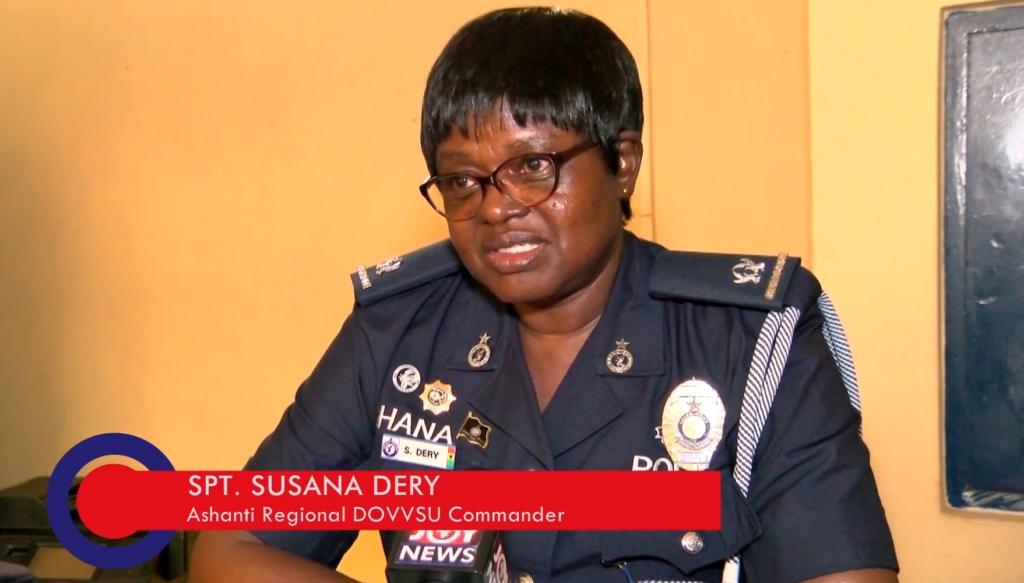 The police Domestic Violence and Victim Support Unit with the support of the Multimedia Group, has since 2019 investigated and rescued over 10 child marriage victims in the Ashanti region. The rescued victims, aged between 12 and 15-years with some in primary school are either in shelters or put back in school. Investigations into child marriage are not only sophisticated but also require tactfulness.
Ashanti Regional DOVVSU Commander, Susana Dery gives an insight of what went into one of such rescue operations at Aboabo.
"Infact it was on information that a child was going to be given out for marriage in that particular area.
So I asked some of my investigators to be in mufti and go there to survey the place to see how true the information was. And when they got there, they saw that yes, they were preparing for the marriage and even the investigators joined them to raise canopy and observed that there were cooking going on and also where the child was kept-all these was gathered and then brought back to me.
So we now embarked on the operation. With the help of SWAT and then Anti-Armed Robbery Squad, we were able to get some armed men to accompany me and my investigator to the scene and we went in, forcibly took the girl out without anybody questioning because of the scene- they had seen armed men around and we rushed her out of the area to my office and subsequently to a shelter for temporal safety.
After each successful rescue operation, DOVVSU with the support of Social Welfare, some non-governmental organizations and the Ashanti Regional Child Protection Committee, Multimedia Group, among others help to settle victims and prosecution of cases.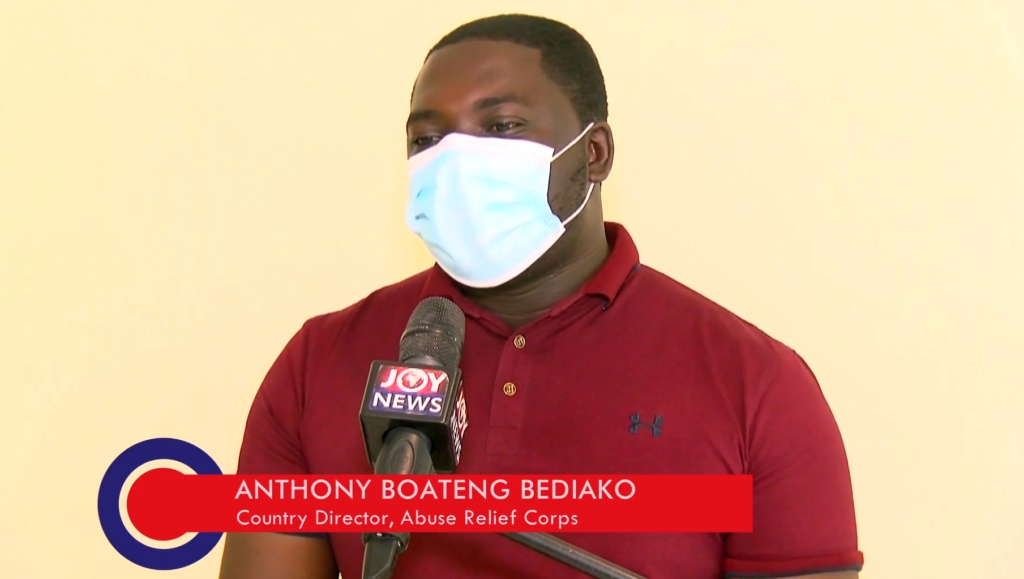 One of such NGOs supporting the fight against Child Marriage is the Abuse Relief Corps.
The organization support victims of sexual and gender-based violence with medical report fees, hospital bills and, among others.
Anthony Boateng Bediako is the Country Director.
"At Abuse Relief Corps generally we help victims of sexual and gender-based violence normally we help with the medical report fees and all hospital costs and we liaise with DOVVSU offices who are quiet under-resourced, provide vehicles for crime scenes, for arrests and for all other investigations.
In this particular case, we did support a lot with transportation to and fros, sending her to the shelter back and forth, and then also with the court processes we worked closely with the prosecutors on the case; disclosures and you know, the whole process of getting witnesses."
'It is disrespect to disobey your parents'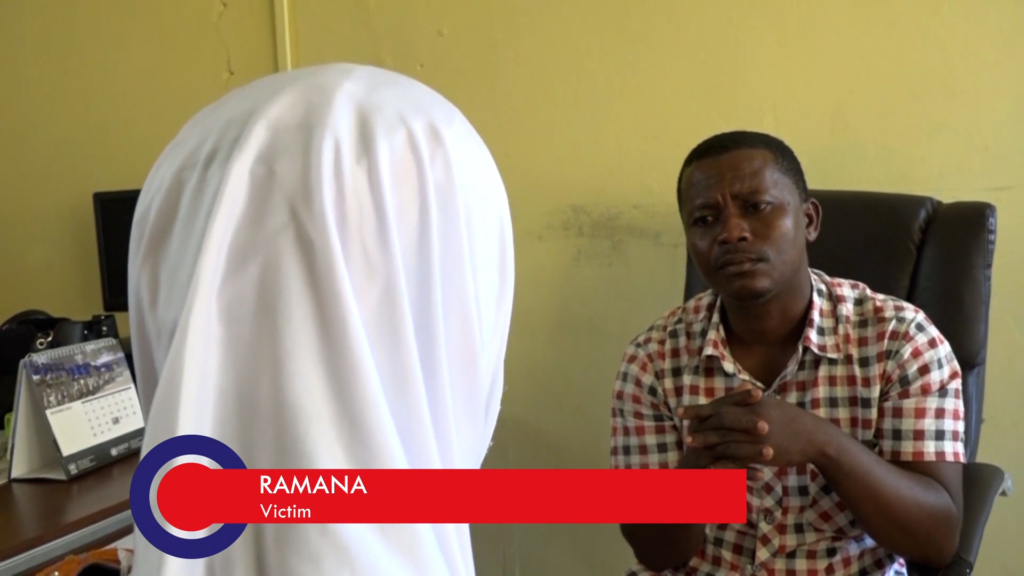 For victims like Ramana (not her real name) such life-saving police interventions are of special essence to victims. She recounts how her parents confined her to the room upon return from school to marry her father's nephew as a sign of respect.
The marriage was to reciprocate the financial support Ramana's parents has enjoyed from the 44-year old Kwame Danso-based electrician.
This means an end to her childhood dream of becoming a journalist.
"I told them I am not interested in the marriage. They told me if I do not do it, it is an insult," Ramana said.
"I want to become a journalist so that I can share my idea like this situation; I can use it to tell people that whenever there is anything or any situation, they have to report it to the police," she added.
Ramana who until then was a day student has since gained a boarding school status in one of the Grade A senior high schools in Kumasi after being rescued wants to become a journalist to enable her campaign against Child Marriage.
As a first step, she is encouraging girls who are being forced to become child brides to report to police.
"I will tell them to come and report to the police. So that they would be rescued from that issue."
"When we were questioning the girl, the girl told us she wasn't interested in the marriage but because she had to obey the parents, she had to accept it though she was not happy. So that encouraged us to continue the case until finally we had to get to court.
Court ordered that the girl should be given boarding status right away. The father was first remanded into prison custody for two weeks and later on he's been fined two hundred penalty units and also signed a bond to be a good behavior for two years. The husband to be who happens to be the second accused person, he pleaded not guilty so the case is still pending in court." Superintendent Susana Derry,Ashanti Regional DOVVSU Commander threw more light on the case.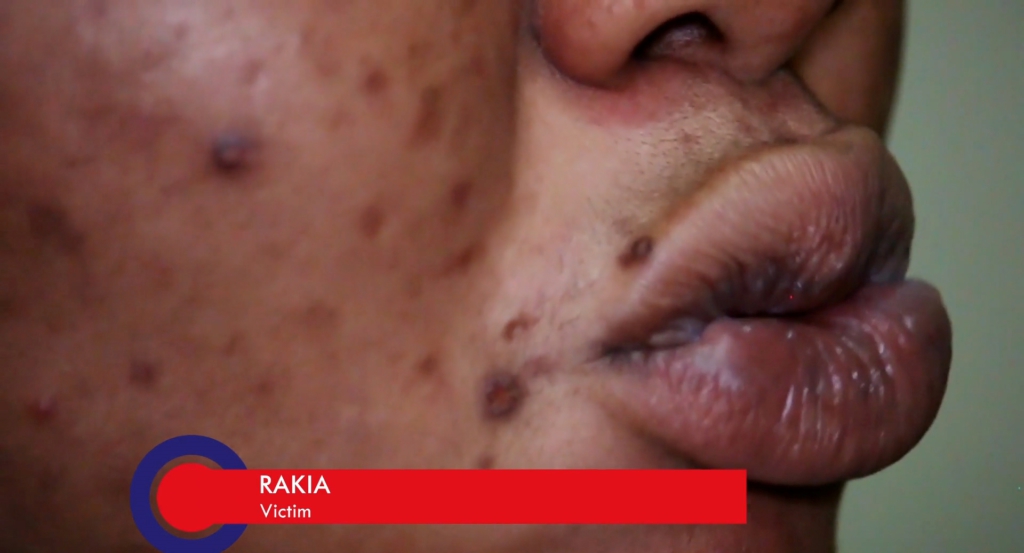 In the course of investigating child marriage, I came across another aspect of the phenomenon which is forcing girls who are above 18-years into marriage.
At least, two girls aged 18 and 20 were forced to marry men they didn't love. Only the case of the 20-year old woman was reported to police. The 20-year old woman escaped from her Kumasi family house on same day she was scheduled to be taken to the husband's house in Obuasi-Nhyiaeso.
Hajia Abubakar Atika isRakia's aunt .
"She danced throughout Friday after her confinement arrest. She did same on Saturday. We have a video evidence to that effect. On Saturday night, I received a call from a certain who told me he has hint the mother of my daughter's boyfriend has asked her to escape. I didn't pay heed to it. I wondered why someone who is happy with the marriage will attempt to escape."
Rakia husband's family had gathered at the family house in Suame amid pump and pageantry on Sunday. They have one mission to accomplish – take the newly wedded groom to their kinsman's house but they were hit with unusual news: "the bride had escaped".
"I told my aunty I am not interested in that man; I don't love him. So no matter what, I can't sit with him. Then she refused that because he is rich I have to go and sit. I agreed because they forced me so I agreed. On Friday, they kept me the "Lele", I had patient and sat. On Saturday, we did night party and afternoon party. But the Sunday that they were sending me to my husband's house, I wasn't happy so I had to run away because I didn't love him. So on the Sunday, I ran away and went to Accra."
Unlike Saadiya and Ramana who enjoyed immediate police support, Rakia, not her real name, got none.
After her family got her boyfriend and his father arrested, she wrote an emotional and a moving cautioning statement to police but in the end, the KNUST police did little to save her situation.
She wrote:
" (Name withheld) is here to present her statement of being forced into marrying a man called Alhassan Ababila who is almost 50 years of age, and I stand firmly that I have disagree to marry the man with two wives and three (3) kids. My reason is he only (k)new me for a week and my aunty Hajia Atika was pressurising me to marry the man all because he is rich, but I don't love him. I am pleading on your behalf to support me on this issue. I will be very glad if my right as a citizen been given".
"The 1992 constitution did not state that this you force a lady to get married without her will. So that's why I wrote my statement and I wrote that if only the constitution exists, they should come and save me out of this problem. The only thing they told me is they can't solve this issue. That's not their duty.. Their only duty is to arrest and catch criminals but their duty is not on marriage and stuffs."
"They didn't give me any help." She added.
In the end, Rakia was punished by her family to atone for engaging in what they say was "unprecedented shame and taboo" on them as the family deny ever forcing him into the marriage.
"The family has gone through shameful moments especially on the day her husband's family travelled from Obuasi to take her home and she was nowhere to be found. It was very, very frustrating. Why should you pretend to put the family into that shame? She should have told us right from the word go. Gone are the days we used to force people into marriages." Hajia Atika said.
She was bundled into a waiting car to begin her adversaries in Obuasi town of Nhyiaeso. It marked the beginning of painful experience. Rakia suffered sexual abuses in the hands of her new husband and was left heartbroken.
"That man too that I got married to every night, he has to come, he has to come and force me and sleep with me but I wasn't giving him the chance because I was not interest in him . I have no feelings for him. So he forcefully slept with me. I was even crying when he slept with me."
As if that is not enough, Rakia says she was imprisoned and spies set for her in that walled-house to prevent her from running away.
"I was imprisoned. On the other way round like he used to lock me inside, even if I'm to come out , it is only the hall and kitchen. Me I don't go out; I'm always inside."
"And if I try like I'm going outside, his brothers are around. They always ask me where am I going so it's like their and my aunty too has brought a woman to stay with me in case I'm going to move an inch, they can stop me," she added.
Living with permanent scar of forced marriage
When Rakia could no longer bear the pain any longer, she thought of ending it all by taken her own life.
"When my husband came closer to me, I just felt like killing myself because I have nothing for me. And after sleeping with me, I was miserable. I said if I even kill myself, it is better than me staying alive and be with the person I don't love".
Many of the abuses suffered by these poor but innocent girls mostly go unreported and in the case of Rakia, they went unreported until she escaped from her husband's house. Like all victims who received support from DOVVSU, Rakia says she is living happily and furthering her education after the marriage was called off.
"Yes, I'm very, very happy, very happy because I have no interest in him". She explained.
In the course of my investigations, identified poverty, socio-cultural and religious norms as well as teenage pregnancy, insecurity as some of the driving forces behind forced and child marriage in the Ashanti region. Many parents are happy to marry off their children to escape poverty cycle. The National Population Council says it is concerned with incidents of child marriage driven by the above factors in the region.
Mercy Adomaa Bessea is the Regional Director of National Population Council.
It concern us in the sense that as these young girls marry early, , you can imagine the number of children that girl is going to have. As we give birth more, we are increasing the population and we know that the population growth also has a lot of implications on the economy and all of us-it affects the government's purse, affects development; affects almost everything."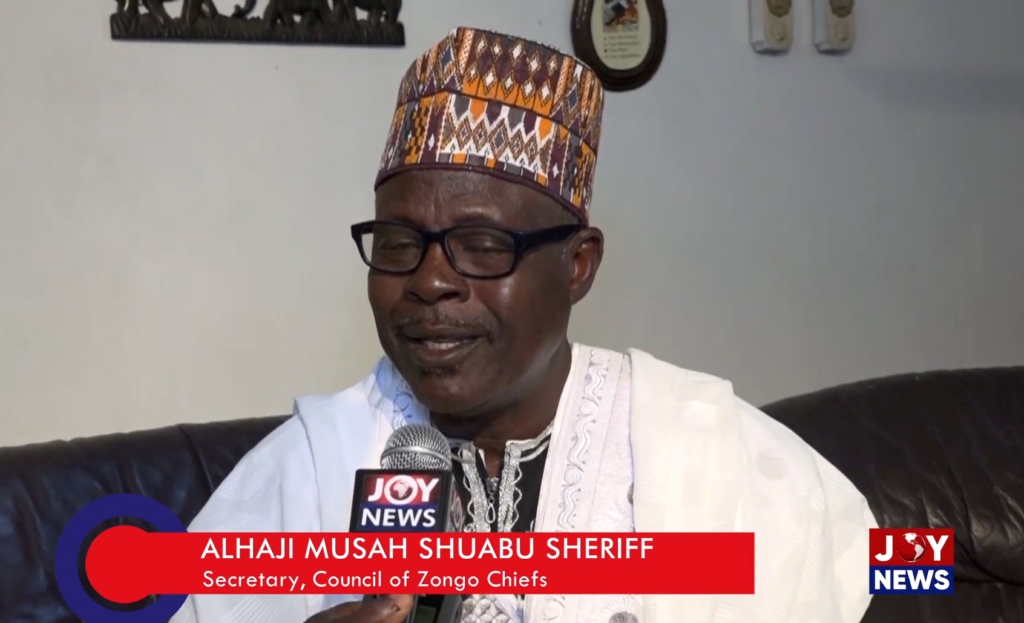 My investigations revealed at least three Moslem clergies are neck-deep in the practice. They either married or tried to marry minors between 2018 and 2020 alone. This does not only give the fight against child and forced marriage a new twist but a difficult one.
Secretary of Council of Zongo Chiefs, Alhaji Musah Shuabu Sherriff confirms.
"I have also heard it. The community is talking about it and then the Zongo leadership is also talking about it . The Zongo leadership has not been left out in this particular issue. There's a cleric here sometime ago that wanted to marry a child that is below 18-years.
So many Hadiths, that is, the sayings of the Prophets. Because he is a leader, if he does that, it is going to set bad precedence to people. My Imam, my leader or my chief has done that so the community stood up against that say we would not agree unless the girl reaches 18-years."
I visited one of the Muslim communities to speak to one of the clerics who tried to pick a minor as wife but was prevented by the community. Though he declined to allow me film the conversation, he told me his decision was influenced by religious belief.
He pointed to some Sunna of the Holy Prophet to take the child as a wife.
He described as Western idea, the state decision to peg married age at 18, contrary to culture, traditions and family values of Muslims.
Using the Holy Prophet Mohammed's life as an example, he pointed out he married Hazrat Ayesha when she was only 6-years and her 'rukhsati' in Arabic, which means her sending off in English done at the age of 9.
I took a trip to Asokore Mampong Municipality to meet one of the highly respected Muslim leaders, educationist and a diplomat, Alhaji Sharrif Musah Shuabu. He is the National Secretary to Council of Zongo Chiefs. He and his wife are blessed with three daughters and a boy.
Asokore Mampong Municipality is noted for the issue of child marriage.
Majority of the about 500,000 inhabitants are mostly Muslims.
The assembly in 2020 tasked its Social Services sub-committee to address child marriage but it has not been successful.
Unlike the other men exploiting under-aged girls here, Alhaji Shuaba Shariff, a former Ghana's Ambassador to Guinea married her wife aged 29 and they are blessed with four kids.
"I have four kids.; three girls and a boy and then all of the are well educated.
My first daughter she is called Zarau. She is well educated. She went to TECH (KNUST). After that she went to Legon and did her masters and then she had a job with AU and now she is working with the United Nations. So currently as we speak, she is in New York working with UN. And my second daughter is also a lawyer by profession. She is in Accra with a law firm practicing. Then my third child is also a boy. He has also finished TECH (KNUST) here and now in US. And my last daughter she is also in the final year reading nursing at the University Of Cape Coast. Insha Allah this year she would go out by his grace".
Despite always coming under pressure to give his daughters hands in marriage, none of Alhaji Sharrif's daughters is married.
I asked him if Islamic religion, culture and tradition approve of child marriage.
"Looking at the age of marriage in Islam, religion is not specific about the age of marriage in Islam as far as that is concerned. But there is one of the Prophet's wives, Nana Aisha who was married early. That is, at about 7,8 years or 9-years or so. I cannot remember the age precisely. Prophet married her
But in the sayings of the Prophet, there are two things: There are his actions and there are things that he says. So the actions are there and the sayings also are there.
That was some1,400 years ago. But looking at this modern situation, and there also a saying the prophet also said that go and seek for knowledge even if it's in China.
You see this caveat? Then also; the prophet says that if you educate a woman, you educate a nation; a whole nation or the whole world.
So you see that this knowledge seeking by women is also very, very important."
He told me how the leadership in the Zongo community have been inundated in recent times the craze for people to take minors to the altar.
"We are talking of a couple and you are also talking of the family-all these are forces that come into play when it comes to marriage.
It's very, very difficult because they put in a lot of things before this thing came into our notice that somebody is going to take a woman or child into marriage who is less than 18-years of age.
When we go to meet them, the task is very, very huge because they don't want to listen to anything.
But we tell them the implications. We try to explain to them what will happen because we have a law in the country that says you should marry at the age of 18.
The man doesn't want to hear anything; he wants his wife and you know as the saying sin as the saying goes, "love is blind".
They don't know anything apart from that marriage."
He insists there is no point choosing marriage of young girls over their education in Zongo communities.
"If you don't go to that school, then it means you will do yourself a disservice because at the end of the day, you will become a dump though you so the western education is a must. It's very, very essential.
To say to choose Islam over education or choose education over Islam no, all has to go hand-in- hand
I am telling you those women who are educated, they are very good wives. My wife is well educated. She also finished Legon. She was a teacher. I mean she does everything to me."
For Alhaji Alidu Seidu, the outgoing Municipal Chief Executive, there is more to the practice.
"The understanding of the fact that "catch them young and they shall be yours forever as one way or the other the jargons people use to make a case which I don't think it is; because legally and morally it doesn't even sound to go for this young, young girls who are supposed to be in school".
The office of the Regional Chief Imam has not been left out in the discussion over child marriage as it persistently receive reports of child marriage. But the office says there is little it can do since such marriages are contracted to Imams privately at the blind side of the Chief clergy. Ustass Ahmed Seidu is Executive Secretary at Office of the Ashanti Regional Chief Imam.
"A lot of such cases have befallen upon our office; office of the Ashanti Regional Chief Imam of which I am the Executive Secretary. So we know more about that issue and now we need some measure of education"
Speaking the mind of several other Muslims, Ustass Seidu blames the law that allows girls to engaged in sexual intercourse after 16-years but bar them from marriage as a cause.
He revealed some parents as an antidote to prevent their children from engaging in in immorality prefer to marry them off.
"The notion is that you know people say if the law says at age 16, a girl can have sex with anybody under the Ghana law, then why should she marry at the age of 18?
If at age-16 I mean she's ripe for sexual intercourse, and when you do that, I mean, you don't fall before the law to be reprimanded, but going into marriage at that particular age, they need to reprimand you. So this is the notion people are thinking about."
Completion of SHS as requirement for marriage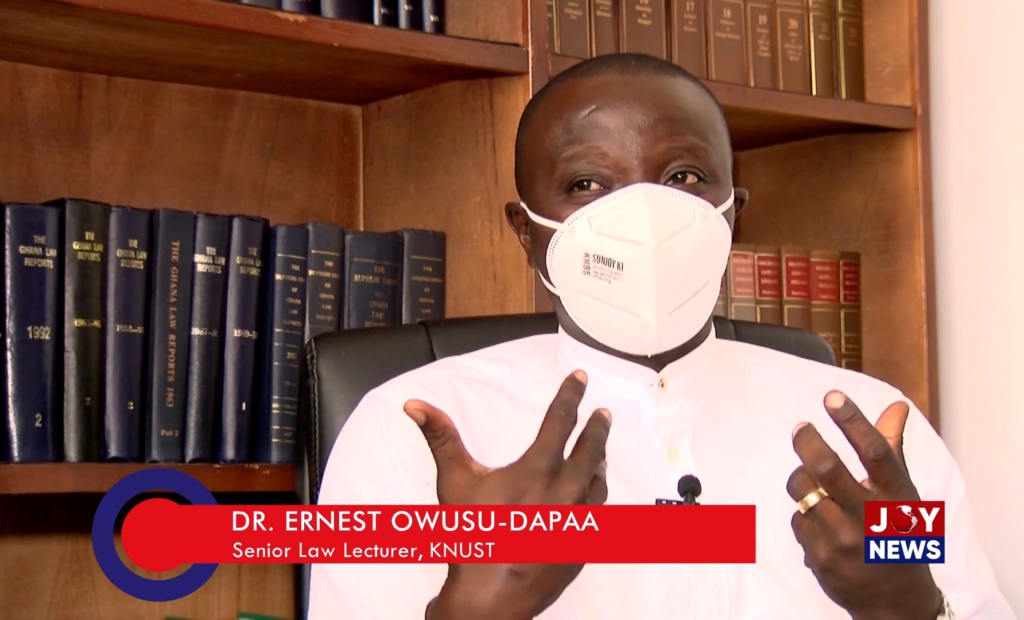 The Children's Act , Act 560 pegs the minimum age of marriage at 18-years.
It categorically states no person shall force a child to be betrothed or to be a subject of a dowry transaction or to be married.
Upon a cursory look, there appears to be a disconnect between the two provisions.
Dr. Ernest Owusu-Dapaa, a Senior Law Lecturer at KNUST agrees there's conflict between the law that prohibits marriage at 16 but approves of consented sex at 16-plus.
"Just speaking about t he law, then one will say that yes in terms of having sexual intercourse; in terms of having carnal knowledge, once you are more than 16-years and you have consented, the law does not have any problem. But then if you want to marry, it want you to be 18-years
Yes is there a conflict between saying you can only marry at 18-years but you can have sex when you are 16-years plus but you cannot marry. Does it make sense?
Well if you just wanted to compare it literally, then obviously, one will see the difficulty that errr in terms of even pitching errr the morality of you know society around sex, errr are we a various people? Why are we comfortable if people who are 17-years for example can have carnal knowledge; sexual intercourse so long as they have consented, but then if they want to marry, we say no wait until you are 18-years. So from that perspective, then I appreciate that obviously eerrrrm you have that kind of the gap between the law. As it were, you have a gap."
Dr. Owusu-Dapaa who is also Head, Commercial Law Department, KNUST is proposing amendment of existing laws to make SHS a basic requirement for marriage in Ghana.
"I would welcome any debate meant to culminate into passage of a law which would say that yes as a society and in accordance with the directive principles of state policy of the 1992 Constitution, we need to have a citizenry where the minimum level of education is secondary school. And for that matter, we are not going to encourage and allow people to marry until they have completed secondary school so that like completing secondary school education become part of qualification or your eligibility to get married.
It would be a good idea now that we have the Free SHS if there could be a law making it compulsory that, it would also mean that we may even have to do consequential amendment to may be our marriage legislation and all that and say that if you want to marry under ordinance, if you even want to go through any marriage under our law, not until you have completed SHS, you are not ready for marriage."
But until the laws are amended, the Executive Secretary at Ashanti Regional Chief Imam's office, Ustass Seidu wants a Special Forum organized under the auspices of DOVVSU, district and municipal assemblies as well as the Office of the Regional Chief Imam to educate Muslim community on the issue.
"We need some measure of education. This is why I'm calling for a very special forum. We organize a forum and probably invite the head of the DOVVSU or whatever they call her. You know, she's in charge of that issue. Anytime this issue comes, you know, they come and send the police to come and pick people. And this creates some measure of, you know, fearness, you know, among the people."
Asokore Mampong Municipal, under the leadership of the outgoing Alhaji Alidu Seidu is one of the few assemblies that have shown intent to tackle child marriage at the local level. Whilst promising public sensitization campaigns in the area, he also promised scholarship for victims of child marriage rescued by the police.
"We will stage a strong campaign eeeer apart from the committee, we will travel extra mile to also get in touch with DOVVSU so that they would be quick errrr delivery of message to them. If there is any issue of this nature within the entire municipality, wherever, the first point of call should be the assembly, then for onward transmission to DOVVSU and I always make sure that those who take the matter up to make sure that we bring this thing to an end."
"When these victims are rescued, we will see to it that they are sent back to school. So the assembly will institute a scholarship scheme to that effect. Um, Once you get back to school, we find a way of paying their fees, taking care of them up to a certain period. I think that when this is done, it will go a long way to help." He added.
The outbreak of Covid-19 pandemic in 2020 is believed to have worsened the already precarious situation as schools were closed down for several months. The Ghana Education Service says it is concerned with the adolescent pregnancy cases in the region because it curtails victims' education. Hannah Amponsah is the Ashanti Regional Girl Child Education Coordinator.
"That is a huge issue because if you look at the statistics that we presented Ashanti region recorded the high rate of teenage pregnancy and its very alarming and it's an issue that we have to deal with."
As part of this project, I gathered girls aged between 10 and 15 are the worst affected by the canker in the region.
One of such areas noted for adolescence pregnancies in the region is Adansi and Amansie areas.
Majority of those pregnant adolescents in these areas attend antenatal at the Obuasi Government Hospital. The hospital recorded 162 adolescent deliveries in 2017. It saw a decline in 2018 with 131 cases but saw a sharp increase in 2019 with 163 adolescent deliveries. Vida Tawiah Asare is I charge of Maternity at the hospital.
"With the teenagers, we put them in group from age 10-years to 19-years. And from our statistics; from our delivery books, you realised that in 2017 we had 162 mothers delivering then in 2018 we have 131. Unfortunately in 2019, we have 163 reporting for delivery. Actually it is not normal but as for our figures we have a mix feeling; we have the happy side and the downside as well."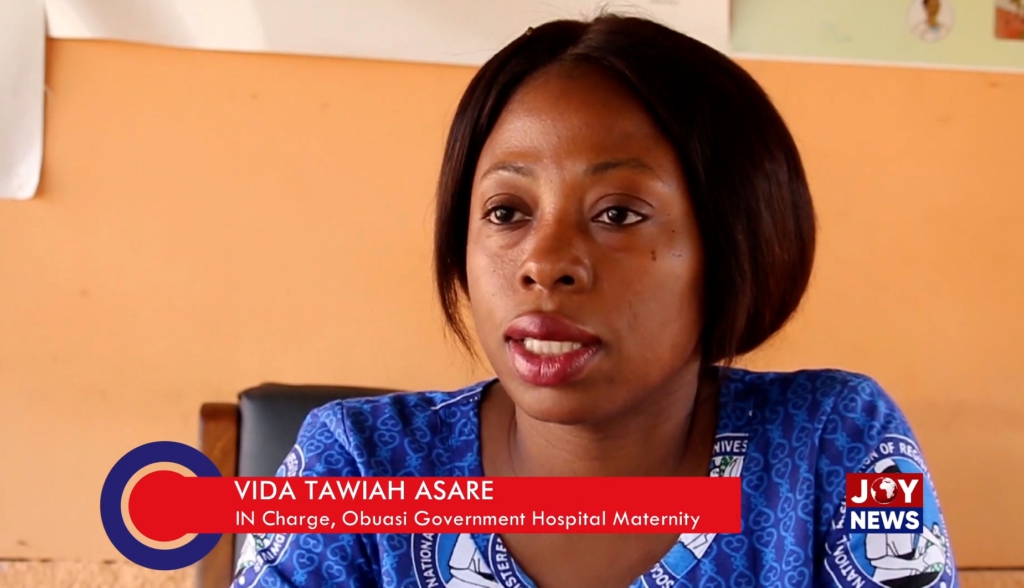 Ironically, five pregnant teenagers who visited the facility tested positive for HIV through the Prevention of Mother to Child Transmission of HIV test. The test is done few hours before delivery. Head of Antenatal Care Unit at Obuasi Government Hospital, Ramatu Ibrahim fears the number of pregnant adolescents could be more.
"When you come for ANC services, HIV testing what we call the PMTCT -Prevention of Mother To Child Transmission of HIV is part of the services we render here. So when you come and we test you and you are positive, you are enrolled on the treatment. And then you are monitored till you deliver and the baby is also taken care of.
So in 2017, we had 2 and then 2018 we had 1 and then in 2019 we had 2."
Besides HIV, 15 teenagers were delivered through Caesarean to save both mothers and babies.
This is common because pregnancy outside marriage is considered a taboo in many communities in the catchment of the hospital. Unsafe abortion and lack of knowledge on and inability to access contraceptives are also common among the teenagers. Vida Tawiah Asare, the in charge at Obuasi Government Hospital throws more light on this.
"Some come with incomplete abortions. Some when they are pregnant, they feel I don't belong. May be for reasons best known to them, they would want to abort it. Some start aborting their pregnancies at home and report to the hospital with complications. Then we would solve them and all we want is a healthy human back home..
Some report with Eclampsia- Eclampsia is a condition in pregnancy that is related to BP or High Blood Pressure, a urine protein and fit.
They present with other conditions like…postpartum haemorrhage, that is, bleeding of 500 ml of blood per vagina after delivery."
The situation has forced authorities at the Obuasi Government Hospital to introduce adolescent-friendly clinic to identify and encourage more girls in its catchment to attend antenatal early. At the Pregnancy School, expectant mothers are educated on wide range of pregnancy-related issues. The teenagers are encouraged to attend antenatal clinic with their partners every Wednesday. Ramatu Ibrahim explains further.
"It's a nationwide problem that we are all trying to tackle but Obuasi in particular it's a major issue here which we can attribute to the mining. You know in every mining area, we tend to have these issues on upsurge.
In 2019, around November-December, we introduced Pregnancy School to the clinic whereby publicity was given outside to let them know that when you are pregnant and you come, we give you education ; a lot of things changed and the younger ones were separated from the adults. So when you come and you are in the ages of 10-14, you come to the clinic on special day ; you won't join the main stream"
It is 9: 11 a.m on Wednesday and I have come to join the Pregnancy School here at Obuasi Government Hospital. Several young girls, some with protruding stomach have gathered here as they attentively listen to health personnel here. An elderly man in a blue and red Lacoste with hands folded rests backwards on one of the wooden pillars listen with rapt attention to talks given by health workers here. This is Opanin John Kwaku Addai, a resident of Mile 15 in Central District. His hope of seeing her daughter enrolled as a nurse after JHS was shattered when the JHS student conceived. Nonetheless, he has brought her pregnant daughter, a JHS 1 pupil to the clinic.
"My daughter is a pupil of Mile 15 JHS and she is in JHS 1.
I have been encouraging her to complete JHS so I enroll her into nursing training college. Unfortunately she is pregnant.Though I am disturbed, there is nothing I can do. So I accompanied her to the antenatal clinic today."
Gina(not her real name) and many of her peers are being educated on how to stay safe, and prevent future pregnancies by using contraceptives.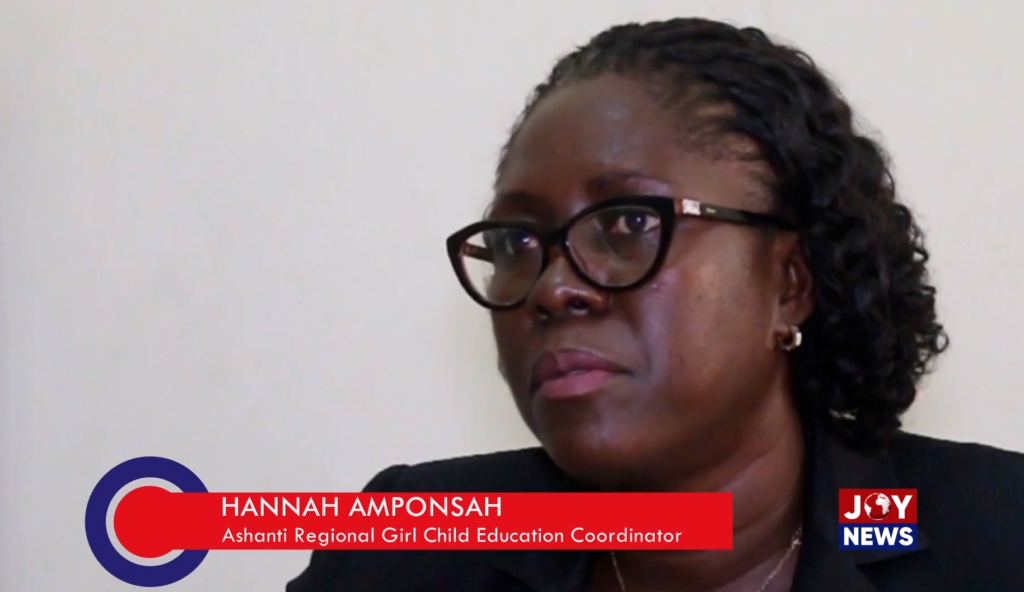 The Ghana Education Service says there is opportunity for Gloria and her peers to continue schooling even after child birth. It has introduced guidelines for prevention of pregnancy among school girls and how girls who missed school through child birth could be re-admitted into schools. Though the guidelines were released in 2018, its implementation started only last year.
Girl-Child Education officers are being trained in districts to make some environment friendly for returnee students. Hannah Amponsah is the Ashanti Regional Girl-Child
"Initially, head teachers and other stakeholders were using their own discretion when it comes to a girl getting pregnant in school, giving birth and wanting to get back to school. Luckily for us, we have the new policy on guidelines for prevention of pregnancy among school girls and the re-entry policy. So now we have a clear-cut procedure in dealing with pregnant girls and teenage mothers getting back to school. There is a new policy in place."
With this, Opanin Addai could hope his dream of seeing his daughter at the nursing training school could come through.
But that will only remain a dream if only her daughter's partner will support this idea.
It is a common knowledge many of the girls here would be married off to men who impregnated them to ensure they take care of them. These are girls whose traditional and religious practices have tried to protect from pre-marital sex and child bearing. But one thing remain clear throughout my conversation with them at clinic: they didn't get enough sexuality education. NGOS in Child Rights agrees with my findings. National Coordinator, Barimah Akwasi Amankwaa says many pregnant adolescents in Ghana have inadequate information on their sexual orientation.
"It's affecting them because some of them do not have adequate information about the choices that they are suppose to make in terms of their sexual orientation and that is a big challenge. So it's important we give those our kids, our children, adequate information about sexuality and reproductive health. Then they would be able to make an informed decision."
Barimah Amankwaa is proposing the reintroduction of sex education, a topic that that met public criticism that focuses in part, the promotion and use of contraceptives at the basic school level to safe adolescent pregnancies.
"It's very imperative that we begin to orient our children not only on contraceptives, but generally on sexuality education and that inclusive of contraceptive. Contraceptive is just a portion when you talk about reproductive health. But beyond that, there's a lot that our children need to know about their sexual education"
"It is time for us to open the discussion and then let us know within our cultural settings how we would be able to adopt some of these things very critically". He added.
As a radical step to prevent under-aged girls being married-off, he wants birth certificate of brides to be used as evidence before such marriages are allowed.
"One thing that I will recommend is that, there should be an element of birth registration to let us know that the child is above 18-years.
And even here in Ghana, sometimes people think that if you are above 18-years, you can enter into marriage but they forgot that if you are above 18-years you cannot really enter into what we call the custom marriage because if you are 21-years, that's when you can sign a contract and marriage is a contract. Some of these things the priest, the imams and other people need to be begin to be educated on so that they can also educate other people that will come to them."
As police, Ghana Education Service and other stakeholders work to prevent child marriage and provide support for affected girls, one critical questions is whether the victims would have the mental fortitude for such support. It is evident many child marriage victims, from Rakia to Saadiya have traumatic experiences which have caused unrepairable damage to their psyche. Rakia, Sadiiya and four other victims' haboured suicidal thoughts as they are forced to marry persons against their wish.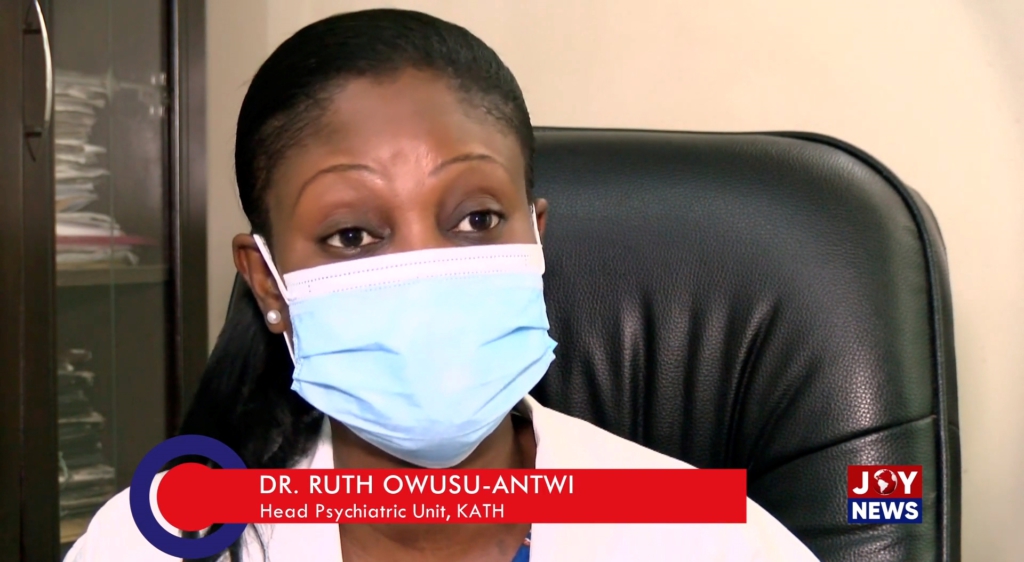 I have come to the Komfo Anokye Teaching Hospital. The hospital's Psychiatric Unit has introduced the Abuse Clinic, which provides psycho-social services to abused women. The clinic has multi- disciplinary staff which comprises a human rights lawyers, police officers, psychologists, social welfare officer, among others. It has been providing support to forced marriage victims as well. I met Dr. Ruth Owusu-Antwi, head of the Psychiatric Unit.
"There are a number of clients that we see and they would not usually come in complaining that it is because of a forced marriage but they come with various conditions that our job here is to find why and for most of these people, the underlying cause has been forced marriage."
According to Dr. Owusu-Antwi, some victims come in their worst forms, with some requiring several days of vigorous psychotherapy care.
"Some have been very bad. Some come and they are still a state of shock. They have been traumatized, they did not expect it. We have had people; one young lady was on admission for two weeks without saying a word.
She was mute. We did not get any information from her until about 2-weeks because she was still in a state of shock. The trauma was just too much for her to bear and it took rigorous psychotherapy for her to even start sharing her story and tell us exactly the trauma she has gone through as a result of the forced marriage.
There are others who are physically, emotionally and psychologically abused and so have come in depressed with anxiety disorders, some come with a substance use disorders."
Unfortunately, many victims make short of their visits to the clinic because they cannot afford it. Mental Healthcare is also not covered by Health Insurance. Dr Ruth Owusu-Antwi wants a special fund set up to cater for the needs of forced and child marriage victims.
Mental health currently does is not covered by health insurance so anyone who comes to the clinic must pay from their pockets. And so if there is a fund somewhere that people would know that I don't need to take money from the partner in which I was forced into the marriage before I can seek help, then it can be a walk-in facility. So if we can set up a fund, benevolent people can help us set up that fund that would just cater for them not just their first visit but their continued psychotherapy, their continued follow-up; giving them trade, empowering them economically."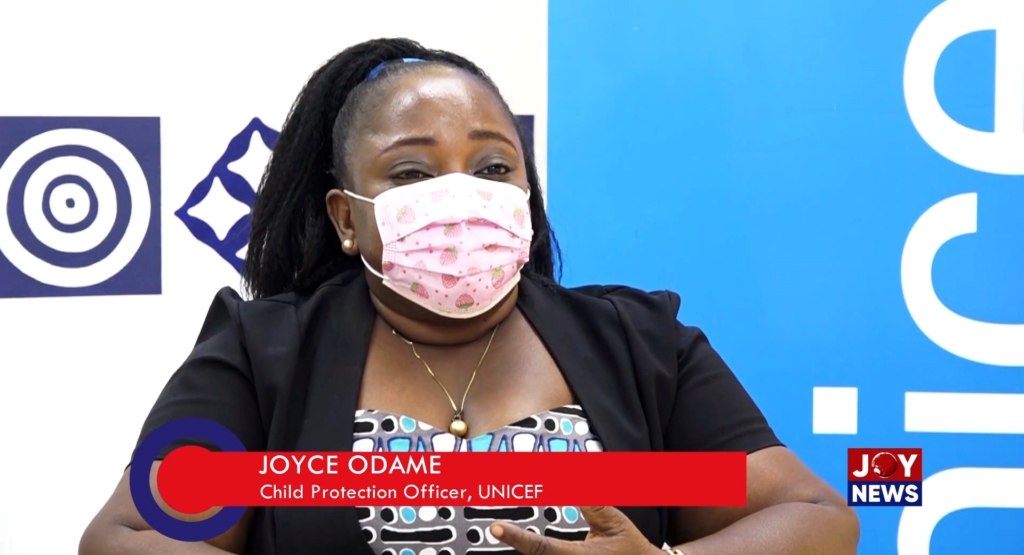 Though some work has been done, a lot more has to be done to win the fight against child and forced marriage in the Ashanti region. UNICEF has been at the forefront of the fight against child marriage.
The organization is currently providing support to government by providing modelling interventions through over 100 metropolitan, municipal, and district assemblies, strengthening state institutions to work effectively.
Joyce Odame is Child Protection Officer at UNICEF.
"Our target is that errrm may be from next year going, then we will keep on pushing the government to also provide a matching fund for the resources that we are providing.
And so it is to pilot for them to see that this works and then gradually get them to also invest some resources into what UNICEF is providing."
That notwithstanding, UNICEF warns Ghana risks missing out on the 2030 target of eliminating child marriage. Joyce Odame again.
"Once a family is hard-up financially, the first target within the family is a girl; the girl is vulnerable; it's the first target that people will give up when they are hard-up.
Again, even the situation of Covid has come also come to compound the situation for us because of the closure in schools. I am sure not all the girls who came home went back to school. Where are these girls? We need to trace them and find out where they are to be able to get them back to school.
And so we really, really need to accelerate our efforts. We are doing well but looking at the rate and the pace at it we are going, we may miss our target if we do not accelerate our efforts as a country."
But one thing remains clear in the fight against child marriage. The contribution of the Multimedia Group to the fight will remain on the lips of many, especially stakeholders.
"I say a big kudos to the Multimedia. You do all and when people sit somewhere, they may not even think about an issue like this. And sometimes I get amazed that people who are lay-lay in terms of lay in the mental health sector will think deeply about issues pertaining to mental health. It amazes me and actually impresses me and, it is good work Multimedia is doing. I will encourage you to keep it up," says Dr Ruth Owusu-Antwi, Head of the Psychiatric Unit, KATH.
Superintendent Susana Dery, Ashanti Regional DOVVSU Commander has more.
"Multimedia when they were involved in this, through their efforts, we have gotten admission for some of the girls and I am specifically happy for this girl who was taken outside Ghana and she escaped because she had then completed BECE and she was to go to SHS and they took her away. And admissions and all that was almost done but the Multimedia was able to get, with their networking they were able to get her a school which has helped us.
"Then sometimes even immediately we do the rescue, especially rescues that are done in the night, you cannot get Social Welfare to permit us to get to the shelter and all that. They are able to see some hoteliers who will offer to get us a room in their facility for us to keep such victims till the following morning and then start the other processes."
"You've taken the lead and let me congratulate you for taking the lead and showing concerns. Even this interview shows that it's something that is dear to your heart. You recognise the problem and you believe that you also need to do your part to bring this problem to an end. I will encourage, request other media houses to do the same," says Joyce Odame, Child Protection Officer, UNICEF.