The Tiyumba Hope Foundation in Tamale, the Northern Regional Capital, is helping young girls break the cycle of child marriage by educating them.
The foundation program, which began in 2018 in response to reports of child marriages, exposed participants to new experiences, provided training and taught them how to deal with their parents in such instances.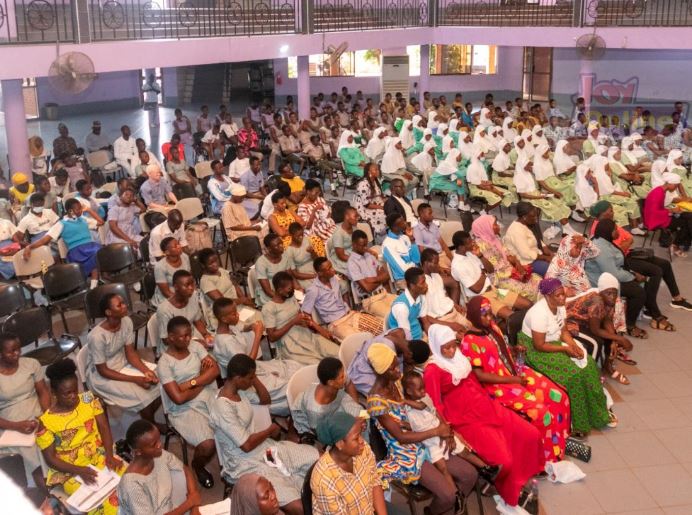 The Northern Region has had cases of child marriages reported in the media with some of the girls having to drop out of school.
Given the Region's status as one of the most underdeveloped in the country, with a slew of vulnerabilities, Executive Director, Fadila Fuseini believes that raising productive and responsible young people will require a concerted effort from all sectors, including traditional leaders.
She urged religious and traditional leaders, the media, and all stakeholders to talk extensively about issues of early child marriage because they are issues that greatly affect the young generation.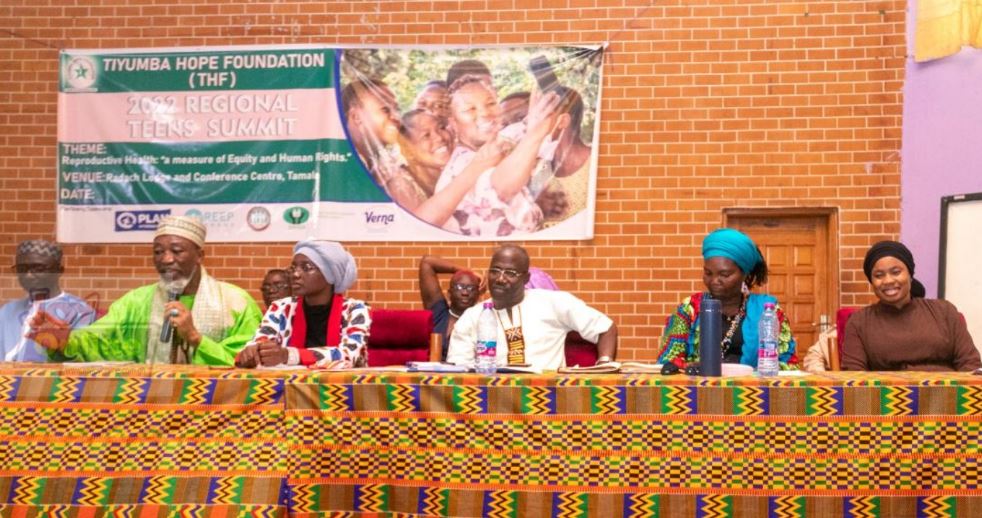 Since 2018, the organisation has saved about 30 girls from either early or forced marriages in communities such as Kumbungu District, Savelegu Municipal among others.
This was not a silver platter, but it did provide good news and sanity to vulnerable young people who may face similar problems in the future.
According to the Ghana Poverty Mapping Report, 2015, the Northern Region has a poverty rate of 44.2 percent and is lagging behind on a number of development metrics, including education, economic progress, and financial inclusion. When it comes to gender equality and economic empowerment, the situation is even worse.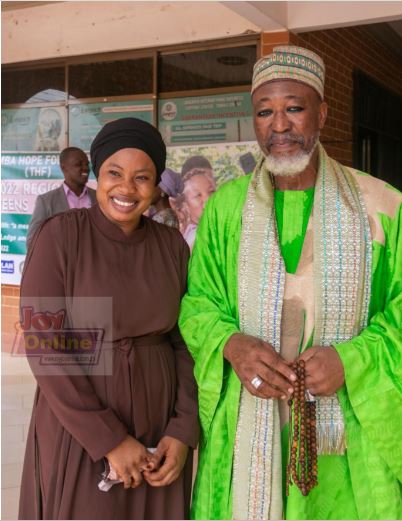 Women take on the role of home financial managers, straining tiny household budgets and inconsistent income to meet daily household demands while also budgeting for unforeseen events at the household level.
"The question is have we achieved the Sustainable Development Goals (SDGs) 3 and 5? The answer is definitely no," Madam Fadila pointed out.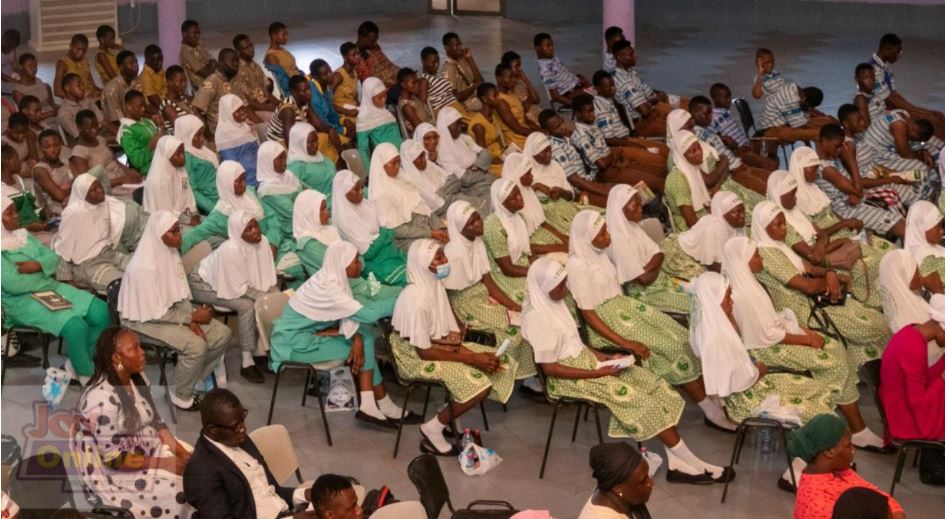 According to statistics, 12 million girls are married before the age of 18 each year, depriving them of their rights to education, health, and a decent life.
In Ghana, however, 19% of girls get married before they reach the age of 18.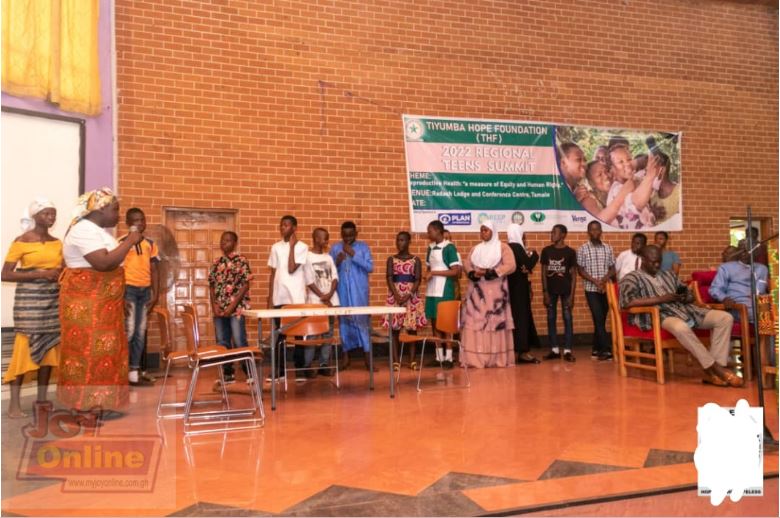 "As part of our contribution we do advocacy in the schools and communities to educate them because sharing what you know will help save someone's life.
"Because child marriage has such a negative impact on a girl's health, future, and family, it has significant economic costs at the national level, with significant implications for growth and prosperity," she said.
Tiyumba Hope Foundation didn't start off as a bustling hub of activity. The mentees were either hesitant or unsure of themselves in a group setting. However, the current level of energy and activity is far from progressive.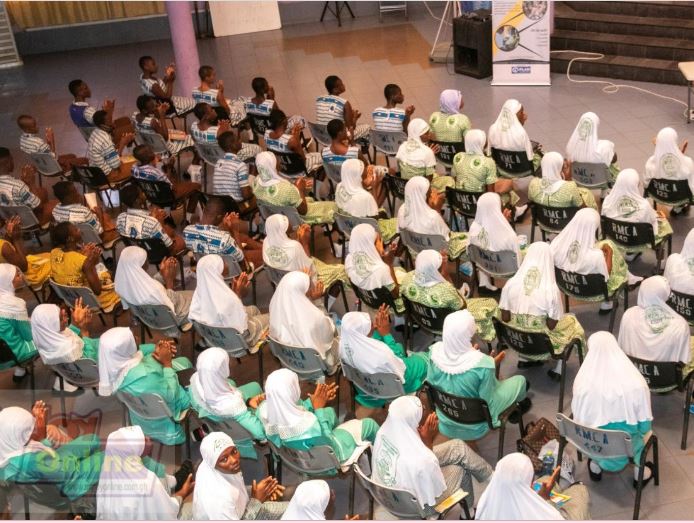 Several young females have been advised by the charity to abandon their plans to marry and pursue further education instead. More than 2000 girls have been educated and sensitised on the need of finding serenity in education and avoiding early dating or marriage.
The foundation already has volunteers, according to Madam Fadila, and she aims to recruit more.
At this year's, Regional Teens Summit on a theme, "Reproductive Health: A Measure of Equity and Human Rights," Madam Fadila and her team focused on adolescent girls and boys' access to essential sexual and reproductive health and rights (SRHR) services, as well as efforts to end Child, Early, and Forced Marriage (CEFM) through a variety of strategies.