The Chief of Kenyasi, Barima Fredua Agyemang, is drawing attention to what he describes as a feud between the chieftaincy institution and the church.
He explains that though chieftaincy is an integral part of African society, the introduction of Christianity and other religions has brought the institution under constant criticism.
"Some people criticize some traditional musical instruments used in the church. But the Bible mentions specific musical instruments can be used in praising and worshipping God.
"Whether you are a Christian or traditionalist, we all serve the same Supreme God. Our lives are governed by Christian principles. In my opinion, you cannot be a traditional leader and not be under the authority of the Supreme Being (God). It is important to combine both traditional and Christian values and principles. God instituted kingship and Christianity. It is necessary to know your ancestry as a Christian," she said.
A number of people have questioned the possibility of a traditional chief's commitment to the Christian faith.
However, the Chief of Kenyasi, wants the process of evangelism to rectify misconceptions that Christianity and African Culture are incompatible.
The role of chiefs comes with traditional obligations, customs and practices.
Some traditional practices are in sharp contrast with modern Christian beliefs.
But the Chief of Kenyasi, Barima Fredua Agyemang, says Chieftaincy as a leadership institution is not sinful.
He was speaking at the Heritage Sunday celebration of the Presbyterian Church of Ghana, Ashtown Congregation.
Expressions of culture outside the church have been viewed with a level of suspicion.
Resident Minister of the Presbyterian Church of Ghana, Ashtown Congregation, Rev Ebenezer Owusu Ahenkan, wants individuals to accommodate culture.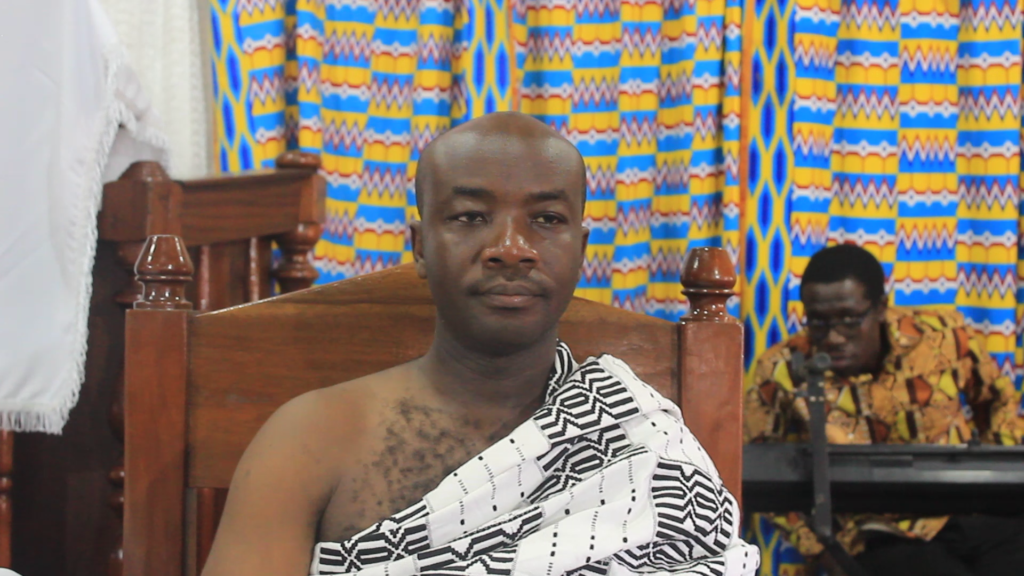 He believes this will bring unity and integration and refine some obnoxious traditional beliefs.
"God created us into a tradition. Out of that, he calls us into His Christendom. God cares about where we are coming from and where He has placed us. Our traditional setting is so important to God.
That is why as Christians, we do not have to forget where we are from. It includes our way and manner of doing things.
"We should not depart from our culture. Our culture was given to us by God. We normally criticize traditional activities based on our understanding of the kind of things they do. The truth is, if you understand the significance of these cultural practices, you will not criticize it. Rather, we can use our Christian beliefs to refine some practices," he revealed.