The Chartered Institute of Marketing Ghana has renewed its commitment to support the government in developing policy and regulation for marketing Ghana.
According to the institute, there is the need to draw foreign attention to Ghana's vibrant democratic environment – a situation expected to boost foreign inflows.
President of CIMG, Dr. Daniel Kasser-Tee made this known at the 31st President's Ball organised by the institute on the theme, "Repositioning Ghana globally as Africa's finest democracy in contemporary times."
"It is imperative for CIMG, under the act, to set the agenda for the practice of marketing, champion the role and value of marketing as a critical tool for business development and support the government in the development of policy and regulation for marketing Ghana." he said.
Dr. Kasser-Tee however called on marketers to devise innovative ways of making meaningful contributions to the country's growth and development.
Meanwhile, the CIMG President's ball featured the induction of new members into the institute.
Marketing Man of the Year and Chief Executive of MTN Ghana, Selorm Adadevoh, admonished practitioners to uphold good ethics in marketing practice.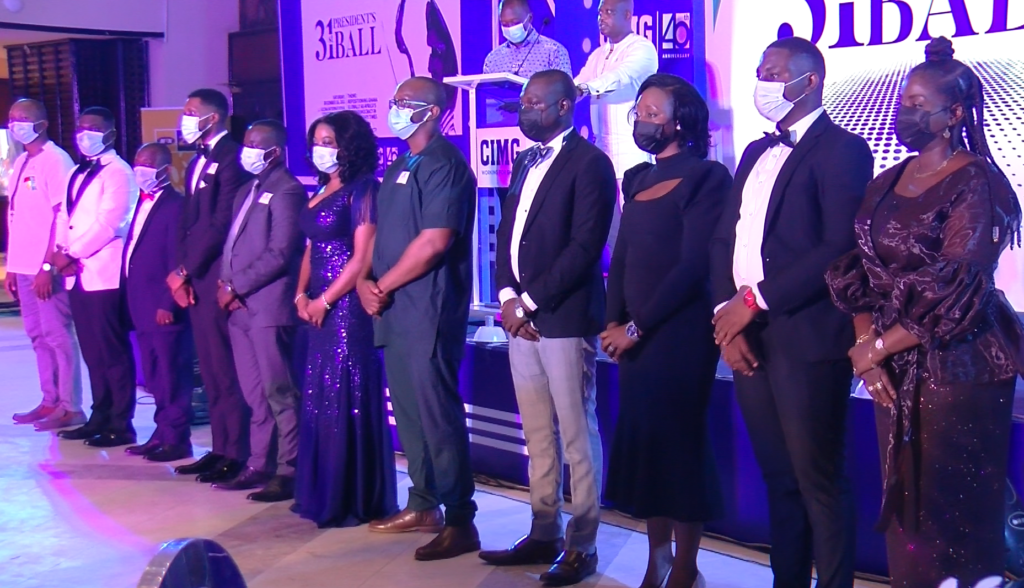 The 31st CIMG President's Ball saw the Director of Sales and Marketing at Graphic Communications Group, Franklin Sowah as well as the Chief Marketing Officer of MTN, Noel Kojo Ghansen recognised as fellows of the institute.
The event is usually the last official event that brings the activities of the institute during the year to a close. It provides the platform for the President to host a number of corporate executives, professionals and to deliver a speech on a chosen topic of national interest.
Other activities during the event include the official closing of the CIMG Professional Marketing School and the acceptance of marketing professionals and corporate institutions into membership.
The institute has been committed to its mission and pushing forward the agenda of using marketing to promote excellence in corporate performance in Ghana.