The Citizen Fellowship Church has outlined activities to mark its 2nd anniversary set to take place from Friday, December 3 to Sunday, December 5, 2021.
The anniversary celebration activities include a power night, community impact and a thanksgiving service which would be held at the church's premises at Basket Bus Stop on the Spintex Road in Accra.
Some of the speakers invited to grace the anniversary include Rev Ato Essilfie Hagan and Bishop Tony Mensah, with music ministrations from MOG Music and Rama Antwi.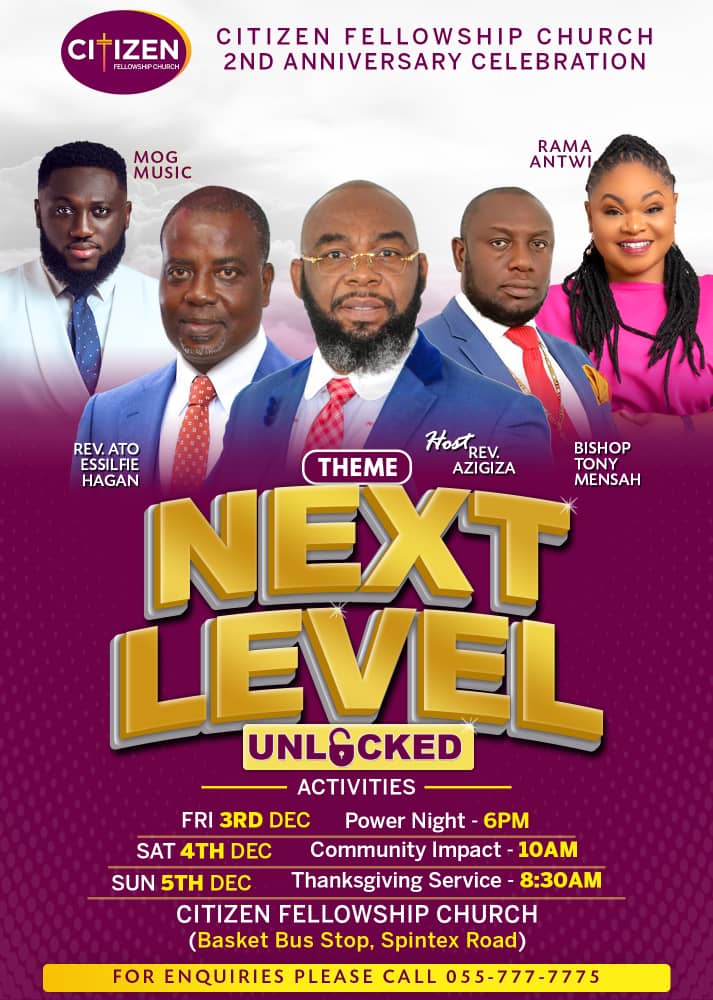 The 2nd anniversary of the Citizen Fellowship, which is on the theme, "Next Level Unlocked", will be commemorated under the leadership of the church's founder, Reverend Victor Kpakpo Addo, well known as Azigiza.
According to him, the Church's priority has been sharing God's word, spreading the good news and leading people to Jesus Christ.
"This 2nd Anniversary celebration is a must for every one [because] we all aim to go higher in life. However, there are spiritual keys that one needs to unlock the next level."
"I believe God will show up, we will advance and our next level will be unlocked," he said.