The Cocobod CEO, Joseph Boahen Aidoo, has been crowned the Cocoa Development Chief by traditional leaders and cocoa farmers in Kumikrom, a community in the Sefwi Bekwai Municipality of the Western North Region.
His enstoolment follows what the farmers and traditional leaders have described as his relentless commitment to rehabilitating their once dying 145 hectares of cocoa farms.
Speaking on behalf of his colleague farmers, George Gyapong said the rehabilitation programme was very beneficial as it increased their yields.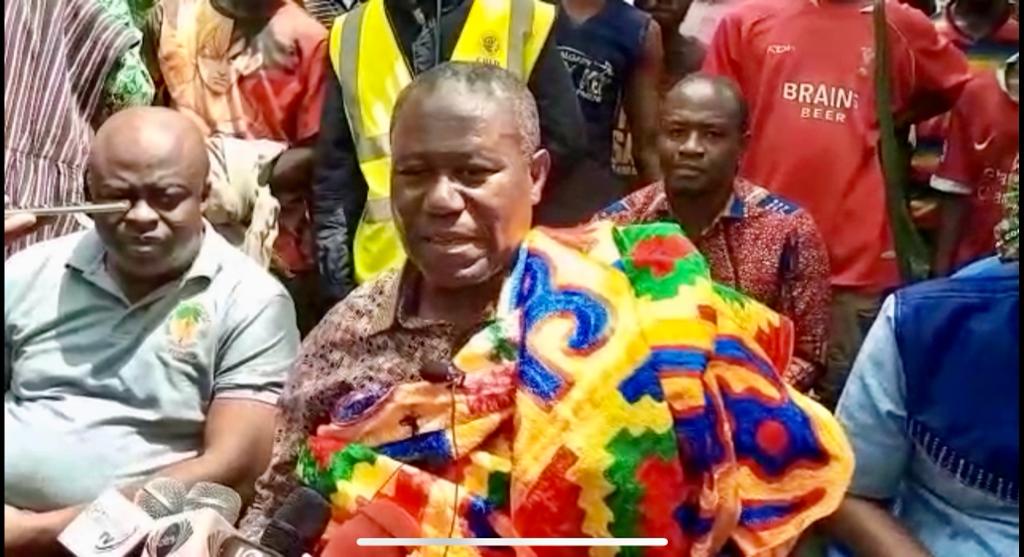 He noted that it would soon reflect in the tonnes of cocoa produced in the country.
According to him, cocoa production in the area would have continued to be zero if there was no intervention.
"We are grateful to Cocobod for the laudable programme to salvage the industry and make it vibrant," she said.
About three years ago, the farms were struck by the Cocoa Swollen Shoot Virus Disease (CSSVD), which led to a sharp decline in cocoa production.
As a result of this, Cocobod and government initiated a process to fight the menace through the cutting of diseased farms and rehabilitating them under a well-designed scheme that provided adequate compensation to farmers and their farm owners.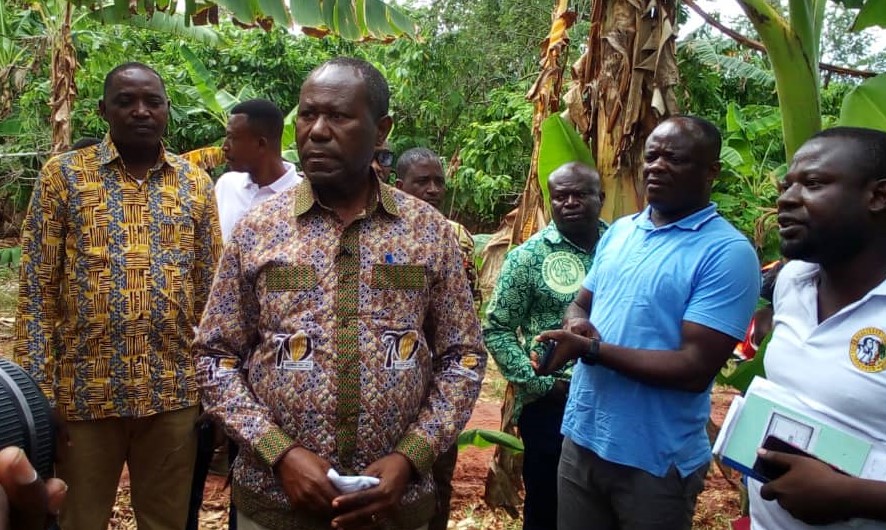 The situation also had adverse effects on the livelihood of cocoa farmers.
As part of the rehabilitation exercise, Cocobod directed all the cocoa trees affected by the virus to be cut down and re-planted with new hybrid cocoa seedlings.
It also provided some benefits to the farmers by paying a compensation of ¢1,000 per hectare of cocoa farm to farmers and another ¢1,000 for landowners.
That notwithstanding, some cocoa farmers in parts of the country insisted they will not allow their cocoa trees to be cut, even though Cocobod had explained the rationale for the exercise to them.
Three years down the line, farmers in the Municipality have rained, praised and appreciated the Cocobod CEO for that intervention.
They stated that they are now reaping the full benefits of the exercise, calling for better initiatives to be implemented.