A Bole Magistrate Court presided over by Andrew Prince Cudjo, has sentenced a 30-year-old Herder, Issah Barugojo to four years in imprisonment for kidnapping two families in North and West Gonja Districts in the Savannah Region.
Three other compliance who are said to be on the run, are being persuaded by the Savannah Regional Police Command from their hideouts.
The accused person, Issah Barugojo who first pleaded guilty to the crime of kidnapping, said he was under the influence of alcohol and needed money.
This, he claims, led to his predicament but his plea was ignored by the Magistrate and was sentenced to 48 months behind bars.
The prosecutor of the case, Inspector Joseph Botwe told the court that, "on Friday 11/06/21 two victims Alhaji Nyandiya and Alhaji Macho all residents of Busunu were travelling from Daboya-Abotape, a Fulani community on the Daboya Busunu road when some unknown persons emerged from the bush and kidnapped them.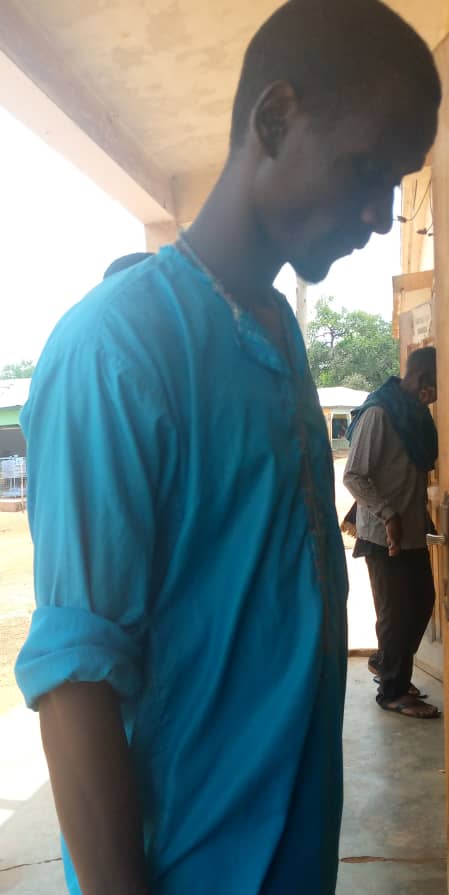 The kidnappers used the victim's phones to call their families and demanded ¢170,000 and ¢20,000 respectively, but the families pleaded with the Kidnappers to reduce the said amount to 130,000″.
Inspector Joseph Botwe added that "the families were able to gather the said amount and were ready to pay on Monday 14-06-21 when a team of police officers rescued them and were able to arrest Issah Barugojo one of the suspects."
Meanwhile, the current incident adds to the seeming rise in kidnapping cases involving herdsmen in the Savannah Region.
It first started from Buipe in the Central District then to Salaga in the East Gonja and now, Damongo and Daboya in the West and North Gonja Districts in the region.
Acting Public Relations Officer for the Savannah Regional Police Command, Inspector Adjeikum Owusu told JoyNews that the sentencing of Issah Barugojo will go a long way to deter other potential kidnappers and reduce crime rate in the area.