The Chairman of Parliament's Finance Committee says the Speaker's directive for a probe into government's Covid-19 expenditure will not achieve any significant outcome.
Kwaku Kwarteng said the Speaker's directive was to achieve a parochial interest.
Speaking on JoyNews' AM Show on Thursday, June 23, he insisted that no proper irregularities will be uncovered.
The Obuasi West lawmaker, thus, urged Parliament to focus on how to quickly deal with the "numerous" irregularities the Auditor-General has uncovered in its reports over the period.
"I genuinely believe that what happened yesterday [Wednesday, June 22] was to achieve a political demand, and it is never going to achieve any public finance accounting.
"I worry that if we begin to do this, we are shifting attention where the discussion should really be when the Auditor-General goes into these accounts, the numerous irregularities they uncover which have been a traditional problem for decades.
"That is what we should be discussing."
On Wednesday, the Finance Minister, Ken Ofori-Atta appeared before the house to answer some 16 questions which were tabled before his Ministry.
The questions included a detailed account of the government's Covid-19 expenditures since the outbreak in March 2020.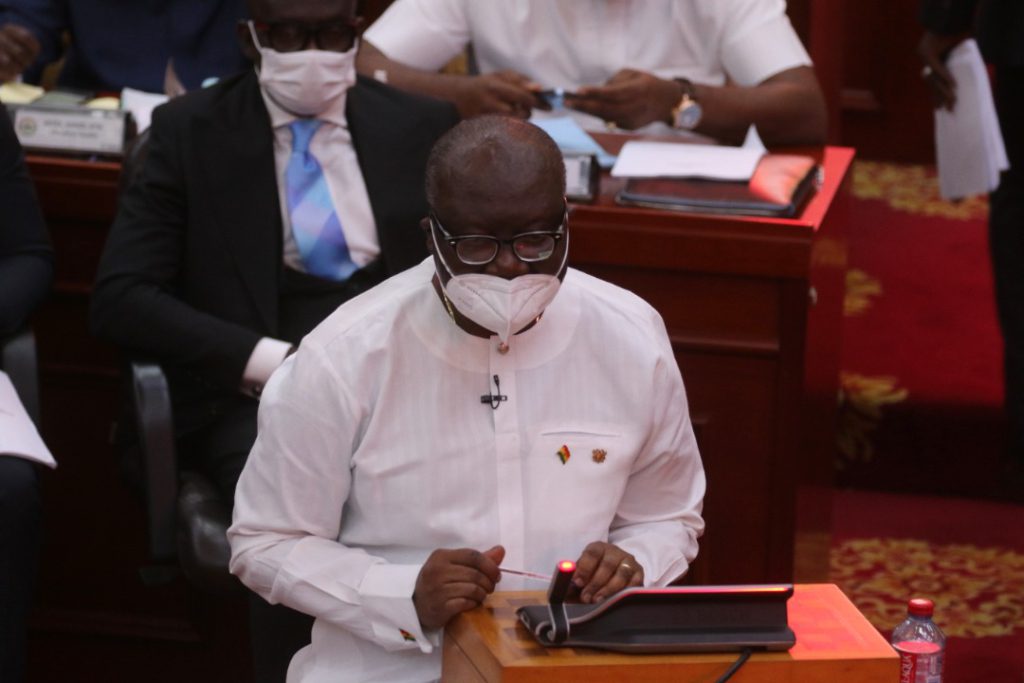 During his presentation, Mr. Ofori-Atta debunked claims that the government has not been transparent about its Covid-19 expenditure.
He said all programmed, mobilised, and utilised funds pertaining to the coronavirus pandemic have been duly reported in line with the government's commitment to accountability and transparency.
"Mr Speaker, at this juncture, I wish to dispel the notion that there have been inconsistencies in government data on Covid-19. The President intimated during that State of the Nation Address on March 30, 2022, that we had mobilised about Gh¢17.7 billion since 2020 to fight the pandemic.
"We have subsequently reconciled the data, and I can report that as of end-May, 2022, we have mobilised Gh¢18.19 billion to mitigate the effect of the pandemic.
"Again, when the Vice President indicated on April 7, 2022, at the National TESCON Conference that the government had spent Gh¢8.1 billion on Covid-19, it was within the context of expenditures for 2020 as I have already indicated," the Minister said.
However, the Minority in Parliament was not pleased with the responses provided.
They argued that the Finance Minister's figures on the total expenditure for the management of the outbreak are not in tandem with that of President Akufo-Addo.
As a result, they called for a probe into the details of the Minister's presentation.
Even though the Majority Caucus vehemently opposed this, the Speaker agreed with the Minority.
Speaker Alban S.K Bagbin said it was necessary to help dispel all "lingering doubts" on the matter.
According to him, some agencies such as the Covid-19 Trust Fund received some funds and disbursed same on their own.
"…Is with this that I direct that the Committee of Finance ably supported by the Committee of Health investigate and inquire into the total receipts referred to as Covid-19 funds and how those funds were applied for the betterment of the people of this country."
"It is very important for us to do that to allay the fears of Ghanaians, and this matter is of serious concern. So I want to add that the committees shouldn't expedite action on this matter and report."