The Director-General of the Ghana Health Service has disclosed that the country is expecting to receive over 7 million Covid-19 vaccines before the year ends.
With this consignment, the total number of vaccines received in Ghana since the onset of the pandemic will be 20million. He said, it is now the responsibility of Ghanaians to get vaccinated.
"…more than 7.4 million doses which are supposed to come in between now and probably December. We may even get more than this and that will take us to about 20 million of vaccines that have come into the country before the end of the year. What is left for us is to take it," Dr. Patrick Kuma-Aboagye said.
Speaking at the Ministry of Information's regular press briefings on Sunday, November 28, 2021, Dr. Patrick Kuma-Aboagye mentioned that Ghana had more doses in stock as "we have received a significant number of inflows of vaccines" over the past four weeks.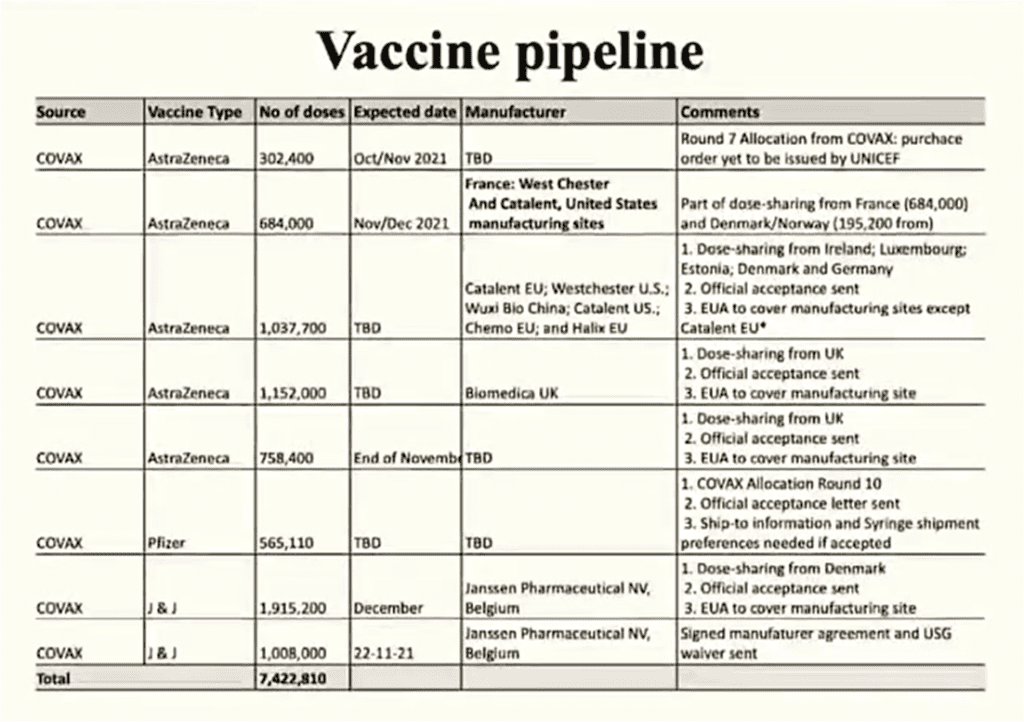 Dr. Kuma-Aboagye reiterated that the Food and Drugs Authority has approved five vaccines for emergency use in the country.
These five vaccines are AstraZeneca, Moderna, Pfizer, Sputnik-V, and Johnson & Johnson.
According to Dr. Kuma-Aboagye, about 12.3 million doses of various vaccines types have been received.
Out of that number, about 7.1 million have been distributed with about 5.2 million doses currently in stock.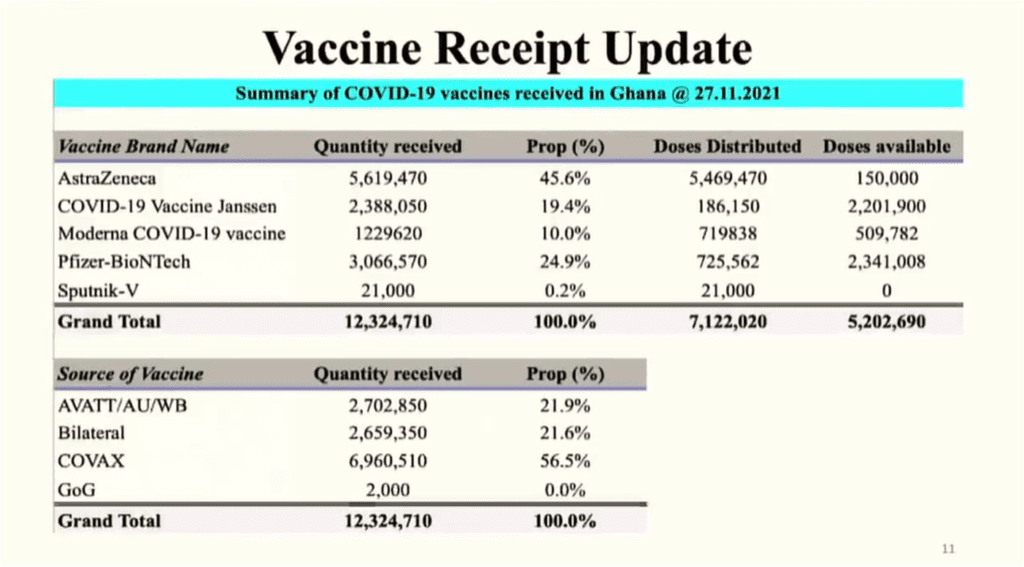 Whilst it may seem that the country will not achieve its target of vaccinating 20million of the population before the year ends, the GHS boss said various strategies are being adopted to ensure that this target is achieved.
He disclosed that vaccination centres are being set up at strategic places to make it more convenient for the public.
"Our strategy remains the same. One is to be strategic about where all our facilities are providing vaccination. We are also going around taking the vaccine to the people. We are also doing mobile vaccination where people will go to the lorry park and see a car parked giving a vaccination.
"We are doing a campout. There are places where you can't go and come back the same day. The team will go there, set up a camp, stay there and vaccinate the people.
Meanwhile, Dr. Kuma-Aboagye indicated that the daily vaccination numbers are soaring.
He mentioned that "we have reached about 142,000 doses a day and that is how we are going to continue to ensure that we live up to expectation."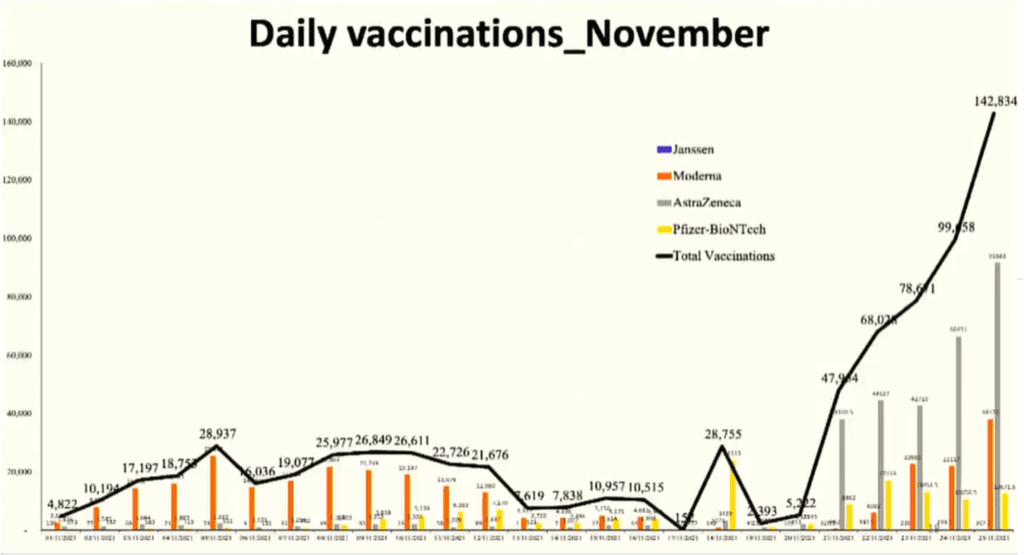 DISCLAIMER: The Views, Comments, Opinions, Contributions and Statements made by Readers and Contributors on this platform do not necessarily represent the views or policy of Multimedia Group Limited.