The Special Envoy of the Climate Venerable Forum (CVF) Presidency of Ghana has called for both urgent and ambitious efforts to tackle the impact of climate change and the debt-twin emergencies.
Dr. Henry Kokofu said that there is a need for CVF and the Vulnerable Group of Twenty (V20) Ministers of Finance to initiate strategies and financial plans to help vulnerable economies, including Ghana, deal with the challenges posed by climate change.
He believes countries doing the least to cause the climate crisis must not be made to face the worst impacts.
The biggest polluting nations need to share the burden and pay up for the losses and damage they are directly responsible for.
"Reiterating that what's needed on the ground is to urgently draw up economy-wide investment strategies and financing plans focused on delivering resources in the remaining years of this decade, to resolve the lack of trust between climate vulnerable economies and high emitters," he said.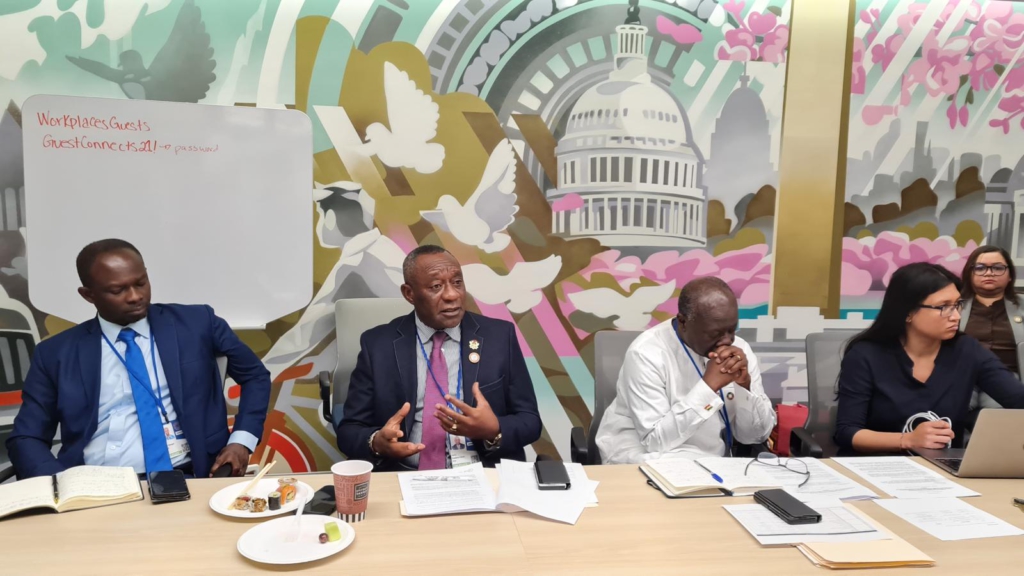 The Executive Director of the Environmental Protection Agency (EPA) made these statements on the back of V20 Ministerial Dialogue X at the IMF in Washington, DC.
The V20, representing 58 of the most climate-threatened economies, under the presidency of Ghana, has outlined four thematic areas to ensure a world economy fit for climate and supportive of its most vulnerable groups.
Dr. Kokofu further welcomed the decision of CVF/V20 to "spread its wings and immediately begin the process of establishing itself as an independent intergovernmental entity."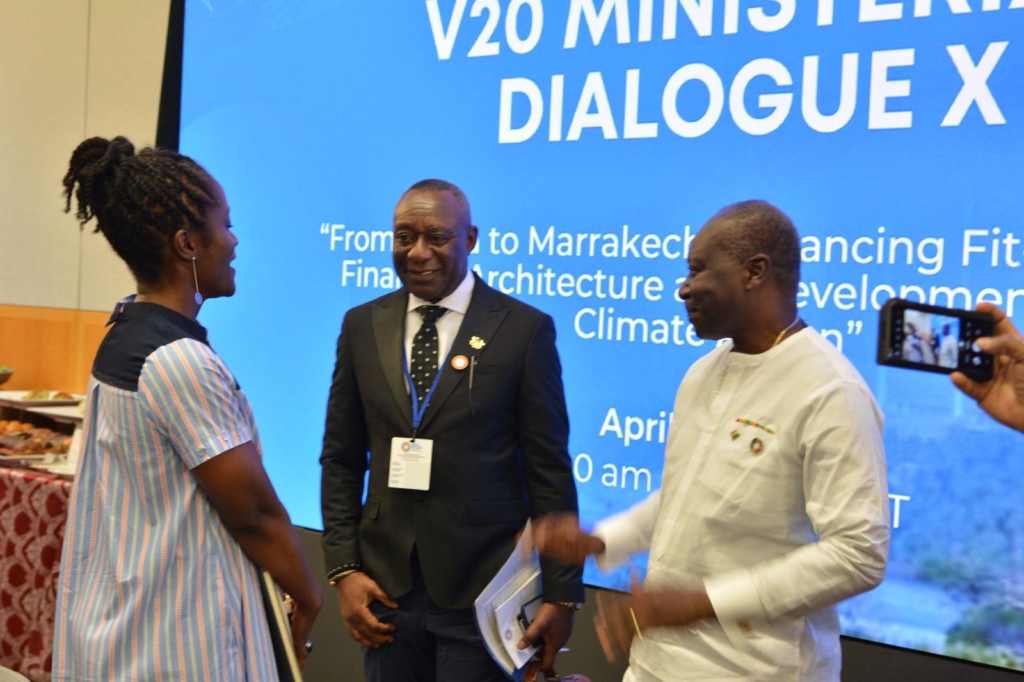 According to him, the move will expedite action and make the voices of over 1.5 billion people living in the most climate-vulnerable countries heard.
The Special Envoy of the CVF also revealed the forum will soon launch an ambitious debt-nature-climate swaps programme.
This will help free up the fiscal resources of developing countries so as to improve their resilience to climate shocks without triggering a fiscal crisis or sacrificing spending on other development priorities.
"Most importantly, as we heard from the passionate statements of many finance ministers from V20 nations today, we must urgently secure debt relief for the countries facing a crippling debt burden alongside the mounting damages from the climate crisis. We also plan on launching an ambitious programme of debt-nature-climate swaps with full V20 assistance. With this in mind, we move forward with renewed determination as our membership of 58 countries continues to grow," the EPA boss added.
Dr. Henry Kokofu expressed gratitude to the V20 secretariat for the hosting services provided by the Global Centre for Adaptation over the last four years and looked forward to their assistance in the formal process of establishing a new independent secretariat.
He further pledged the government's commitment to work on Climate Prosperity Plans, and to help formulate policies to ensure a clean energy future.
DISCLAIMER: The Views, Comments, Opinions, Contributions and Statements made by Readers and Contributors on this platform do not necessarily represent the views or policy of Multimedia Group Limited.