Wales has had less influence on UK affairs under Boris Johnson's leadership, First Minister Mark Drakeford has said.
Mr Drakeford said the relationship was "closer" between the UK government and devolved nations when Theresa May was in No 10.
Mr Johnson replaced Mrs May as prime minister after winning the Conservative leadership in July 2019.
'When @theresa_may was prime minister, we came together, almost every week, with UK ministers,' says @fmwaleshttps://t.co/1s9NNUt3DV

— BBC Wales News (@BBCWalesNews) December 27, 2020
The UK government has been asked to comment.
Speaking in an interview with Beti George for BBC Radio Cymru, recorded before Christmas, Mr Drakeford reflected on a challenging year for Wales amid the coronavirus pandemic and the UK's exit from the European Union.
"I don't think our voice in Wales has a lot of influence on Mr Johnson," he said.
"When Mrs May was prime minister – of course her situation was very different and she didn't have a majority in the House of Commons – and I'm sure that's one of the reasons why she was prepared to listen to others.
"But during the period when she was prime minister, we came together, almost every week, with UK ministers – us, Scotland's first minister and so on. The relationship was closer.
"After Mr Johnson became prime minister, that changed. He has a majority and can do as he likes in the House of Commons, without listening to anyone else."
Wales has deviated from the UK government over its response to the coronavirus pandemic several times over the course of the year, while last October Mr Drakeford said there had been no meetings about Brexit for more than a month.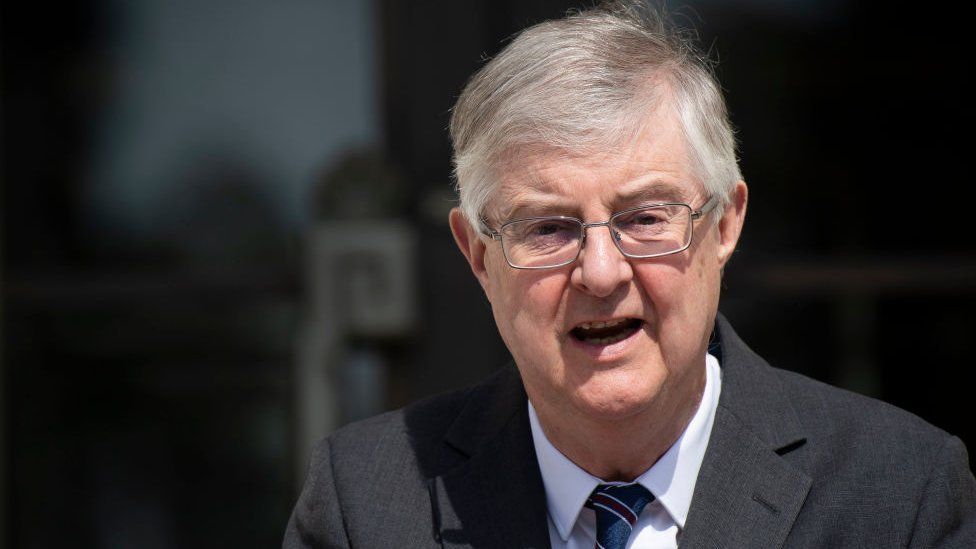 Mr Drakeford said that "in the long term" the lack of communication between Mr Johnson and the four nations would not be "a successful way forward".
"I think the UK's prime minister has a responsibility to listen and to collaborate and to see what can be agreed by the four governments of the United Kingdom."
"I don't want to see Scotland disappearing from the United Kingdom. If Scotland decides to take its own path – it's different in Northern Ireland – we'll have to rethink about our relationship with England – and will need to consider the arrangements and the options."
Beti a'i Phobol is on BBC Radio Cymru and BBC Sounds, Sunday 27 December at 13:00 GMT