Government has announced that an amount of ₵57,460,000 has been released to the colleges of education across the country.
The said amount is expected to cater for feeding as well as cover the students allowance of the 46 colleges.
This was disclosed by the Spokesperson of the Education Ministry, Kwasi Kwarteng in a press release on Thursday.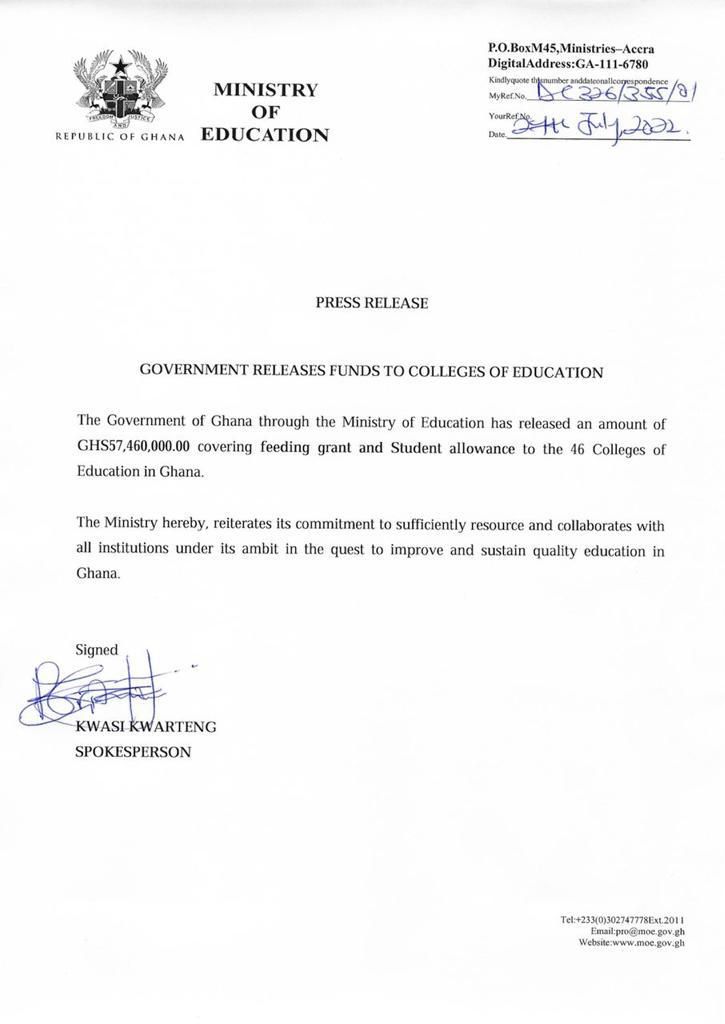 The release comes after reports that the government has defaulted on the payment of teacher trainees' allowance for about 7 months, as the country is plagued by economic hardship.
According to the Teacher Trainees Association of Ghana (TTAG), the development compounded economic difficulty for trainees across the country.
The TTAG National President, Jonathan Dzunu said teacher trainees continue to struggle when it comes to their upkeep and find it difficult to purchase academic materials in schools.
He asserted that food shortage is also imminent in the colleges of education because suppliers are being reluctant in supplying food items to the colleges due to their inability to pay for previous supplies.
Reacting to these concerns, the Education Ministry reiterated its "commitment to sufficiently resource and collaborate with all institutions under its ambit in the quest to improve and sustain quality education in Ghana."