"By projection, I am in pole position to win when all the results are verified by the EC," the actor turned politician tweeted in the early hours of Tuesday as counting wrapped up at the Ayawaso West Wuogon Collation Centre in Accra.
But by sunrise, the outcome of the electoral officials' counting would render John Setor Dumelo's hopes dashed.
The actor-turned-politician was gunning to take over the reigns in the constituency in a fierce parliamentary contest against the incumbent, Lydia Seyram Alhassan.
We are still waiting for the Electoral commission to declare the final results. By the projection, I am in pole position to win when all the results are verified by the EC. 🙏🏿.

— MrDumelo (@johndumelo1) December 8, 2020
The dynamics were peculiar in this area.
The battle was between an on-screen darling-boy hoping to cash in on his status versus a strong wife continuing the legacy of a husband who had, until his demise, held the constituency seat for a record number of terms.
Mrs Alhassan replaced her late husband Emmanuel Boakye Agyarko when she contested and won the parliamentary seat in January 2019.
This, among other things made the race an interesting one to watch – much of it playing out on social media – as they canvassed the support of the 105,297 registered voters within their catchment area.
most Ghanaians are more interested in the John Dumelo vs Maa Lydia results than Akufo Addo vs John Mahama presidential results lol

— Malik Ofori (@malikofori) December 8, 2020
According to provisional results, the NPP's Lydia Alhassan garnered 39,851 votes while NDC's Dumelo came in second with 37,778.
John Dumelo's earlier Twitter post had also indicated that; "We are still waiting for the Electoral Commission to declare the final results."
From this projection, the campaign for John Setor Dumelo has ended on an unfortunate note – a loss which came within the EC's stipulated 24-hour deadline.
The PNC's candidate got 160 while an independent candidate secured 108 votes with 595 invalid votes.
Madam Alhassan has already claimed victory adding that Mr Dumelo's hopes of a successful campaign was the 'biggest joke of the century.'
After the affirmation of the victory by EC official in the constituency, she explained that "they are appreciative of the work that we have done, and for me, I have been an MP for less than two years and they have seen my good works."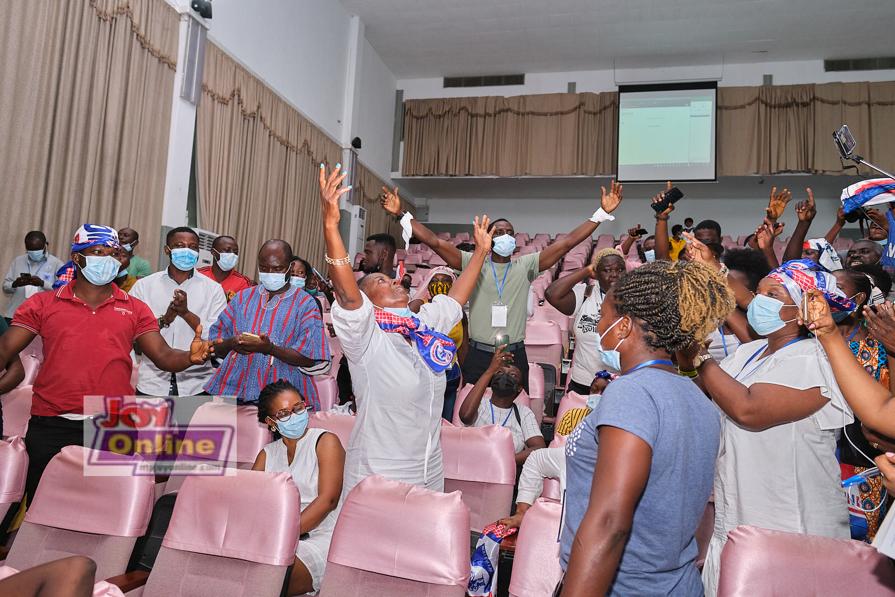 "My signature is all over the place and so for them, they are renewing my mandate and that of President Akufo-Addo," she added.