I have been an ardent follower of the Ghanaian media landscape since the early 1990s. My special delight in those days included the newly established Ghanaian Chronicle newspaper that churned out two editions on Mondays and Wednesdays. On the airwaves, Joy FM had just been established and was breathing a new breath of freshness on the media landscape. As a country, we had just launched ourselves into our newly minted Fourth Republic. Considering that the turncoat President was struggling to keep pace with the constitutional arrangements, there was so much happening at the same time and the journalists and broadcasters were indeed kept busy.
When I watch the media landscape these days, I really cannot help than miss the political seasons of the 1990s. We witnessed the likes of Lawyer Bernard Joao da-Rocha, Nana Akufo-Addo, Joseph Henry Mensah, Ing. Yaw Osafo Maafo, Dr. Kofi Konadu Apraku, Madam Gladys Asmah, Andrews Kwame Pianim, Hawa Yakubu Ogede, Dr Charles Yves Wereko-Brobby, etc on the radio and television set debating for the NPP. On the opposing side debating for the NDC were the likes of Dr. Kwesi Botchwey, Victor Selormey, Joseph Henry Owusu-Acheampong, Dr. Obed Yao Asamoah, Kyeretwie Opoku, Ekwow Spio-Garbrah, Goosie Tanoh, Martin A.B.K. Amidu, Mrs. Rebecca Adotey etc.
The topics that took centre stage did not have to do about who was short, fair, or who was born after independence. Neither did it have to do with which party in government had embezzled more public funds than the other. They spent the treated airtime to debate party policies and government/national policy matters regarding the economy, governance, industry, environment, foreign policy, agriculture, international trade, etc. Always imbedded in the debate were credible alternatives that the ordinary citizen could measure and hold them accountable for. Certainly, both parties had a few sycophants and others that operated along the lunatic fringe but even for those, they knew the limits of their game. Clearly, it was much easier for the generality of Ghanaians to determine which options to go for anytime elections were due.
That period also saw the media outlets relying more on media authorities (Mr. Kojo Yankah, Prof. Paul A.V. Ansah, Prof. Audrey Gadzekpo, Ms. Elizabeth Ohene, Mr. Kabral Blay-Amihere, Dr. Niyi Alabi, etc) to play various roles in hosting programmes and as columnists thereby playing the roles as permanent resource people to shed light on issues, etc.
Within a year or two, most of the new media houses had matured and churning out flagship programmes that dealt with national issues. Dr. Niyi Alabi hosted a one-hour weekly programme on Choice FM that had the entire middle class across the city glued to the set. It usually was a feature on an issue that affected the West African sub-region. After his presentation, the host then allowed listeners to contribute. Joy FM had its own flagship programmes like 'Front Page' hosted by Kwaku Sakyi-Addo on Friday morning, super-morning show by Komla Dumor, A 'Question of Law' on Citi FM, etc. Even community media houses like Radio Universe had its own such as 'Behind the Headlines' each evening. The national broadcaster GBC held on to its own with the likes of 'Talking Point'.
Our journalism had peaked with a well-balanced mix that saw young practitioners who had been well groomed working side by side with the initial heavyweights. By that, these media personalities made great inroads not only on the local scene but across the globe on various international networks. This led to the nurturing of great protégés who took the media landscape by storm in the 2000s.
Unfortunately, this trend of deliberate mentoring appears to have been truncated when quite a bit of the younger journalists appear to have become obsessed with access to power and being hoodwinked by corruption by politicians due to the privilege by being on airwaves and/or with pens. Remember that this was the period that also saw many media people abandoning media work for partisan political activities. The rest, they say is history.
Taking a cue from the United States of America where the media is sometimes referred to as the 'Fourth Estate' or the fourth branch of government, it is a reflection of the unofficial but widely accepted role of the media in providing citizens with information they can use to check government power. We have over time been made to understand that in every democracy, the role of the media is to hold the government to account by acting as a watchdog over government for its actions and helping to promote accountability. The role of the media is also to promote public discuss and democratic culture; provide independent news and information; as well as support transparency and openness in governance.
It is by these that the media helps citizens to make informed decisions on several issues – state of the national economy, health and hygiene, personal safety and security, state of education, infrastructural development, business climate. Information on all these issues ultimately informs the citizen on which candidate to vote for in any election.
Quite unfortunately in Ghana today, citizens are subjected to useless banters by so-called 'half-baked Honourables' and political party apparatchiks who parade themselves as leading party henchmen. Rather than holding these to the litany of promises they keep pouring out during campaigns, many media practitioners have instead turned themselves into some sort of influence peddlers. Clearly positioned to fuel this atmosphere created by these undesirable elements, as you find some media practitioners who constantly offer their morning shows as platforms to set all manner of agenda or fuel same.
By way of performance now, I think though Ghanaian media men are doing pretty well, they have a lot to learn from their Nigerian colleagues. Quite a number of our journalists have become agenda setters, and pseudo publicists for some State officials. In my view, the media is currently much more a problem to our democracy than a solution.
It's about time that our media fraternity took a bold step in sanitizing their airwaves, platforms and pages of the unnecessary political poison that the average has been made to consume these past years. If they enjoy it, we the citizens certainly do not, and the earlier they put these to rest, the better it will be for all of us. There is need for media practitioners to take a deep introspection to reposition itself in the growth and transformation of our country's development. Together with our political parties, our media houses should do well to respect our Ghanaian decency and elevate their discuss on national issues.
As the late Media and Communications expert, Prof. Paul A.V. Ansah avers in his book 'Going to Town', "On the broad issue of what the future holds for the media in Ghana, it will be a mark of extreme temerity to attempt a prediction that has any reasonable chance of reflecting a hypothetical reality. However, in the light of what has been happening since the beginning of the year, and especially within the last fortnight, it looks as if the government and the media professionals should brace themselves for a collision course, especially those in the electronic media…". The Professor continued "The broadcasting authorities have all become emasculated and their professionalism is being daily assaulted and insulted". He then concluded that, "from all indications, it looks as if the Fourth Republic may turn out to be an institutionalised tyranny or despotism by default and there will be initiated a self-perpetuating oligarchy. This is a very pessimistic prognosis, but this appears to us to be the reality in the light of the history of this country and the complacent and docile character of the people. It looks as if in the fight for press freedom in particular and the freedom of expression in general, the members of the fourth estate will have to transform themselves into, to borrow John Tusa's rendition, fifth columnists".
Going by what a BBC broadcaster is known to have said in a lecture to the Nigerian Institute of International Affairs in November 1991 that, "the media are the Fourth Estate of government, in a plural, democratic society. In a tyranny they may well be a Fifth Column – which sets out to destroy the very basis of an unjust oppressive state". Fourth Estate or Fifth Column – it is not a contradiction, but actually a choice. The media in Ghana can actually choose to be both at the same time and quite justifiably so.
Ghanaians certainly deserve much more than what we currently are being fed with!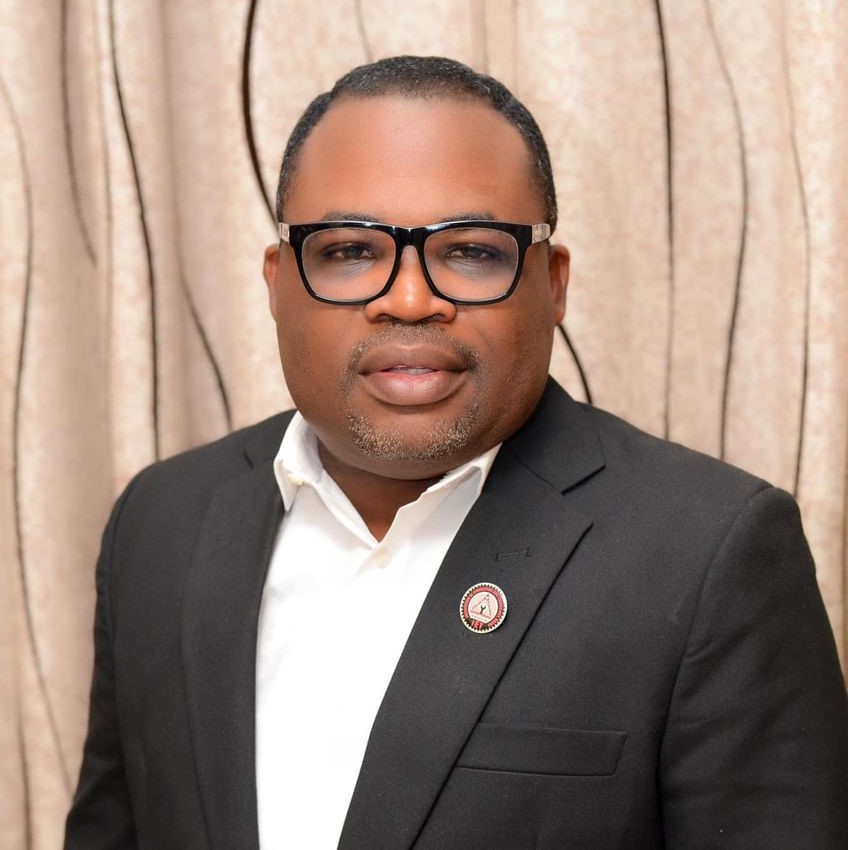 About the Writer
Eric Atta-Sonno is a professional Engineer and serves on the Engineering Council as a member of its Governing Board. He chairs the Council's Public and International Affairs Committee. He is an avid social media activist with interest in the development of Ghana
DISCLAIMER: The Views, Comments, Opinions, Contributions and Statements made by Readers and Contributors on this platform do not necessarily represent the views or policy of Multimedia Group Limited.