Feed The Sick Foundation Ghana, a local charity NGO together with its partners earlier this week paid a visit to the Korle-Bu Teaching Hospital to distribute food items to the sick who were on admission.
Led by its founder Pastor Jerry Martey, the members visited some selected wards and shared about 200 packs of groceries.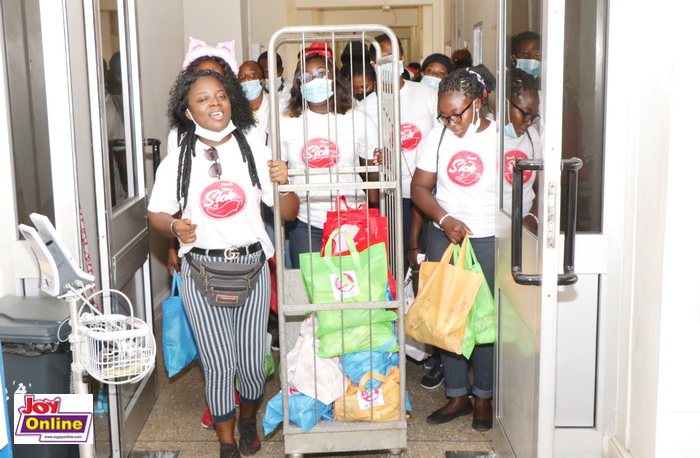 Moving along with song ministration, a team of pastors from the foundation held short prayer sessions with the sick and after, presented their packs to them.
The Winneba based NGO in the past few years has visited hospitals to share the word of God with them.
Some of the hospitals they have visited include the Cape Coast Regional Hospital, Koforidua Hospital and Winnneba Trauma Hospital.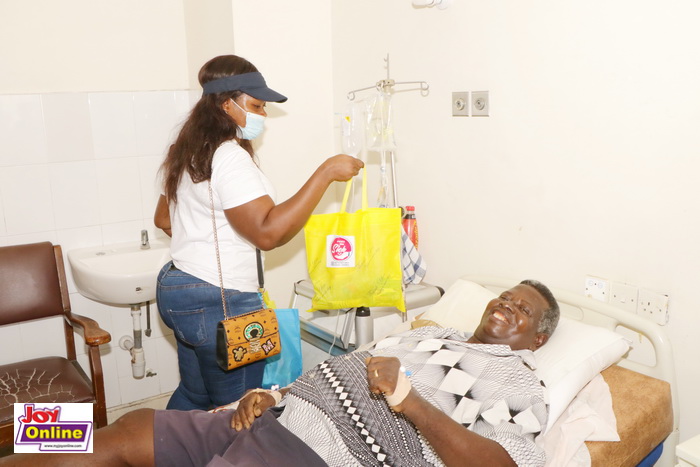 Feed The Sick Foundation is an NGO which solicits funds from individuals and corporate bodies to buy food items for hospital patients during the Christmas season.
'Our aim is to provide joy to patients and put smiles on their faces as they spend the period in hospital," Said Pastor Jerry Martey.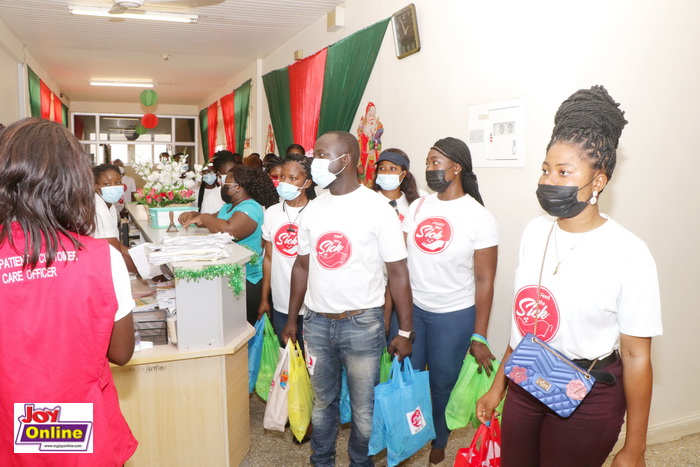 In an interview with Pastor Jerry Martey who doubles as a mental health nurse, he disclosed that this is the third year running of their donation exercise.
He said the maiden edition was done in 2018, benefitting 120 people, while second and third editions fed 1000 people each.