Parents all over the world work hard and brave the odds in order to give their children a good and comfortable life.
But this is a story of two parents who brave the odds in order to give hope to homeless children and children born to mentally-ill mothers in the Upper East Region.
Felix and Mary Akampoi started the God's Love Residential Home in Bolgatanga out of their compassion for less – fortunate children but when an infant was murdered by her mentally-ill mother in cold blood, the couple decided they would rather begin to rescue as many of such children as possible, and give them a better chance in life.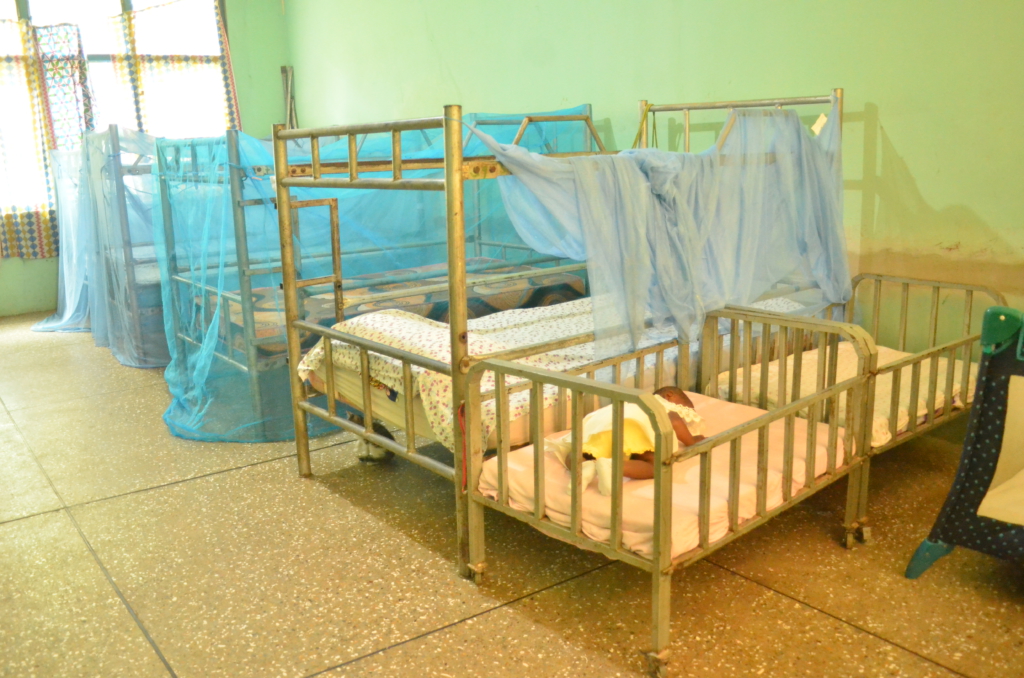 Founded in the year 2003, the God's Love Residential Home started from a 2-bedroom apartment.
Today, it is home to over a dozen children who are either orphans or are from less – privileged homes.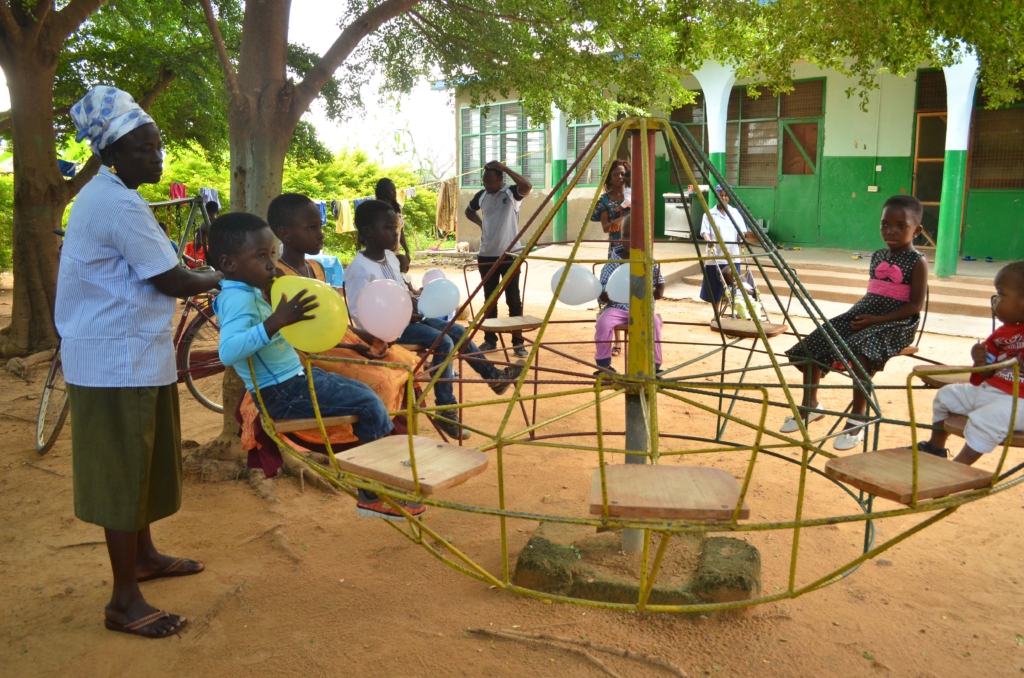 Mary Akampoi and her husband, Felix started this home with the aim of helping these children, give them some hope and a better chance in life. But they later decided to shift more of their focus to children born to mentally – ill mothers.
The reason behind this motivation, was a rather sad story of a mentally – ill woman who once murdered her own child, right in front of traders in the Bolgatanga market.
Mary Akampoi narrates; "This mentally – sick mother was carrying her baby on her back. The baby was crying so much so all the women (in the market) were shouting at her (the mother) to feed the child. So, she got frustrated and just took the child from behind her and hit the (child's) head against a rock in the market. The child died instantly".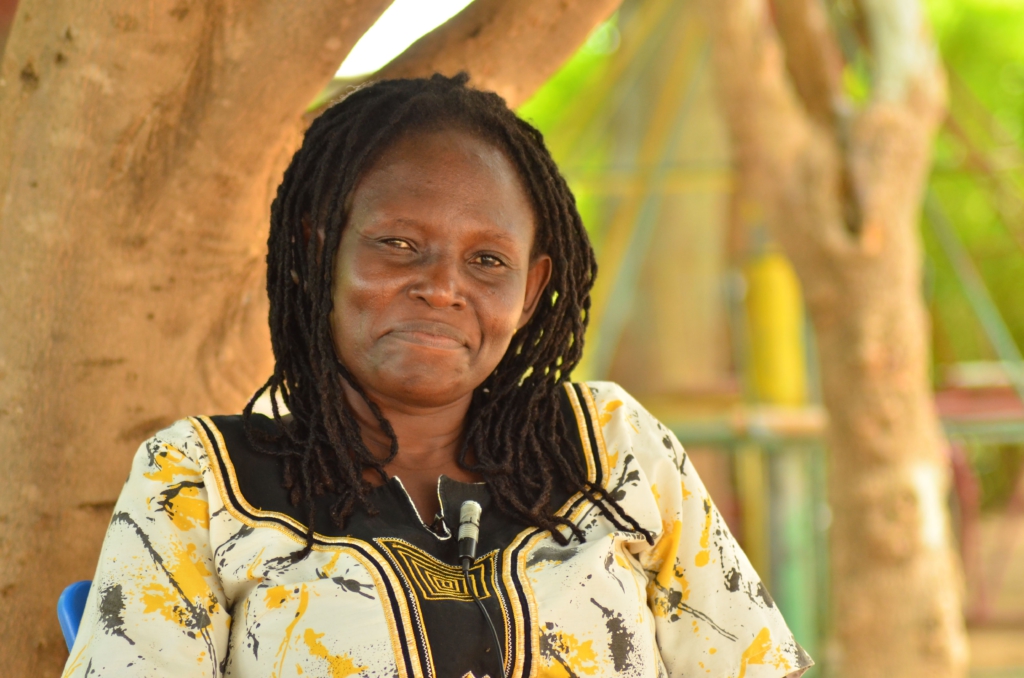 Mrs Akampoi said, "this incident drew our attention to the fact that this class of children need special care".
Felix and Mary had started charities in their separate lives before they got married in the year 2003.
Later in 2008, a philanthropist by name Alan Cameron from Jersey through his organisation, Island Aid for World Children supported them to put up the present dormitory to house these children who have nowhere to go.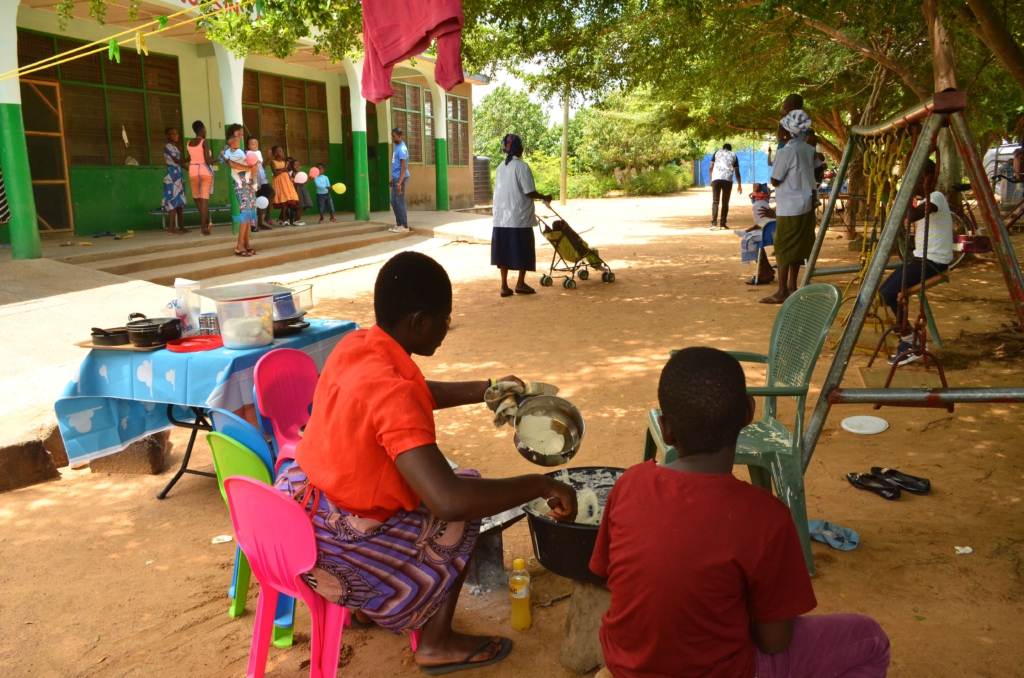 "We stay in the same home with these children and our own children", says Mrs Akampoi adding, "We work with the Social Welfare Department. Once we identify a situation out there (regarding a homeless child).
"We first of all report to Social Welfare, they do their social investigation before they give us the go-ahead to pick up the child and then they give us the court order to keep the child under our care".
Twins rescued from their mentally -ill mother
But for all the support from philanthropists and the determination of Mary and her husband Felix, the children here at the God's Love Residential Home could have been without homes and without any hope of a bright future.
Among them are a one-year old set of twins whose mother was mentally – ill.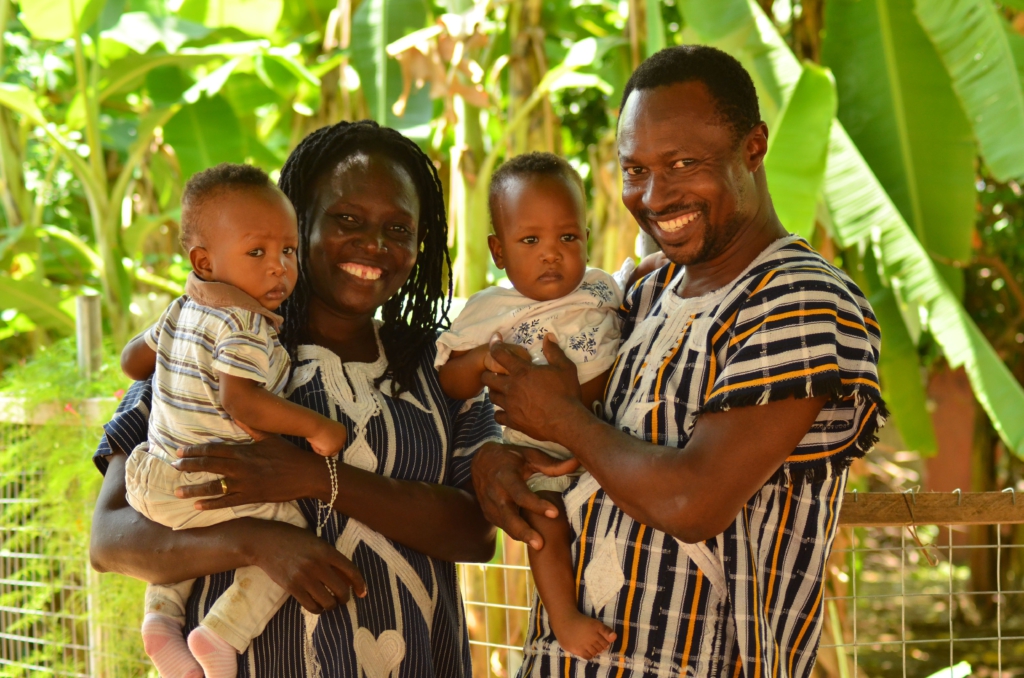 The twin-boys were rescued because their pregnant mother was discovered by a good citizen who realized she was mentally unwell and drew the attention of Mary and Felix to her.
According to Mary Akampoi, the woman was seen last year in her unstable condition, loitering about the streets with a heavy pregnancy.
"The person who saw her snapped a photograph of her, uploaded it on Facebook and asked if anyone could come to her aid. A social worker saw it (the Facebook post) and drew our attention to it", Mary Akampoi recalls.
"We went to her rescue and traced her family. We then took her to the hospital and the result is these two boys you see today", she adds.
She also reveals that the mother of the twins is gradually responding to treatment.
"After delivery, we followed up on her medication and today, she is very close to normal. She comes here on her own to visit her children. And our happiest day will be the day mother and children will be reunited as a family".
Success stories
There are eleven children currently in the God's Love Residential home.
Another 13 are being taken care of by the home, even though they do not live here permanently.
Over the years, dozens of less – fortunate children have come under this roof and gone on to become responsible adults in society.
Monica Agana, now a seamstress is one of them.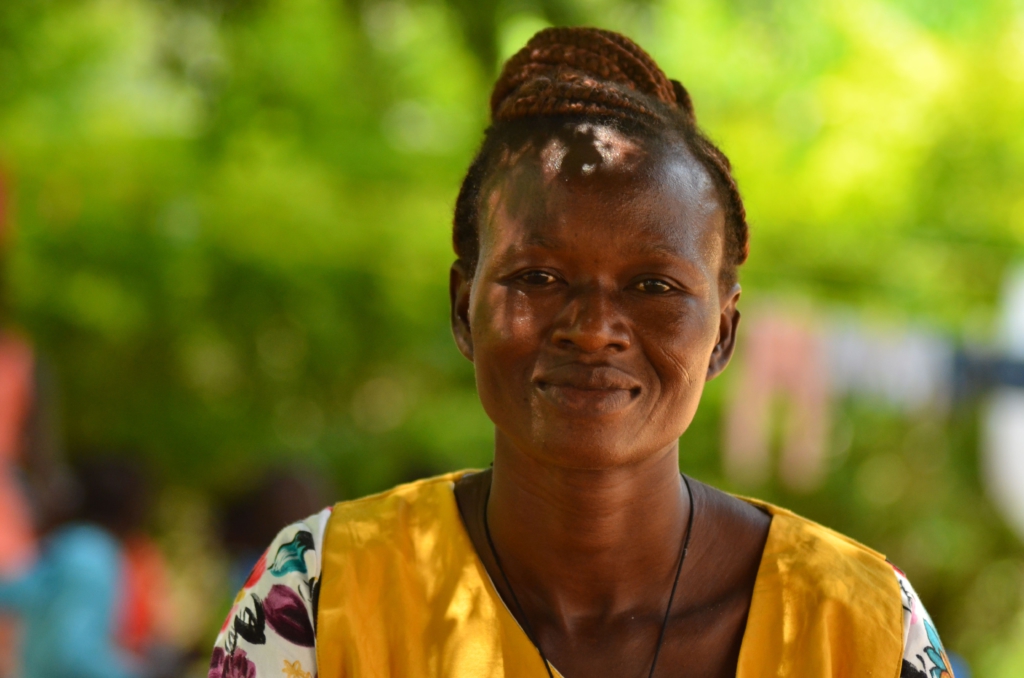 Monica told Joy News; she lost both her parents when she was a child and faced a lot of hardship thereafter until was rescued by God's Love Residential Home.
Monica recounted that she decided to did not want to further her education after completing Junior High School, mainly because her results were not too good.
Instead, she decided to learn a trade and become a seamstress, which was ensured by Mary and her husband, Felix Akampoi.
Now, Monica has completed her apprenticeship and is ready to open her own shop.
She said she looks back on her journey in life so far with so much gratitude to Felix and Mary Akampoi and the God's Love Residential Home.
"Without them, I don't know where I would be by now. And every day (when) I pray, I pray for them that God will continue to bless them", Monica says.
Also, Rebecca Akomse, now a teacher was once a child, not too sure of her future, until she was rescued by the God's Love Residential Home.
Rebecca says she lost her mother before she was 8 years old.
"When I got to Junior High School, I used not go to school on market days because I had to go and do some petty trading in the market. At the time, Mr. Felix Akampoi was my form teacher. He noticed and asked why I was not coming to school on market days. So I told him", Rebecca recalls.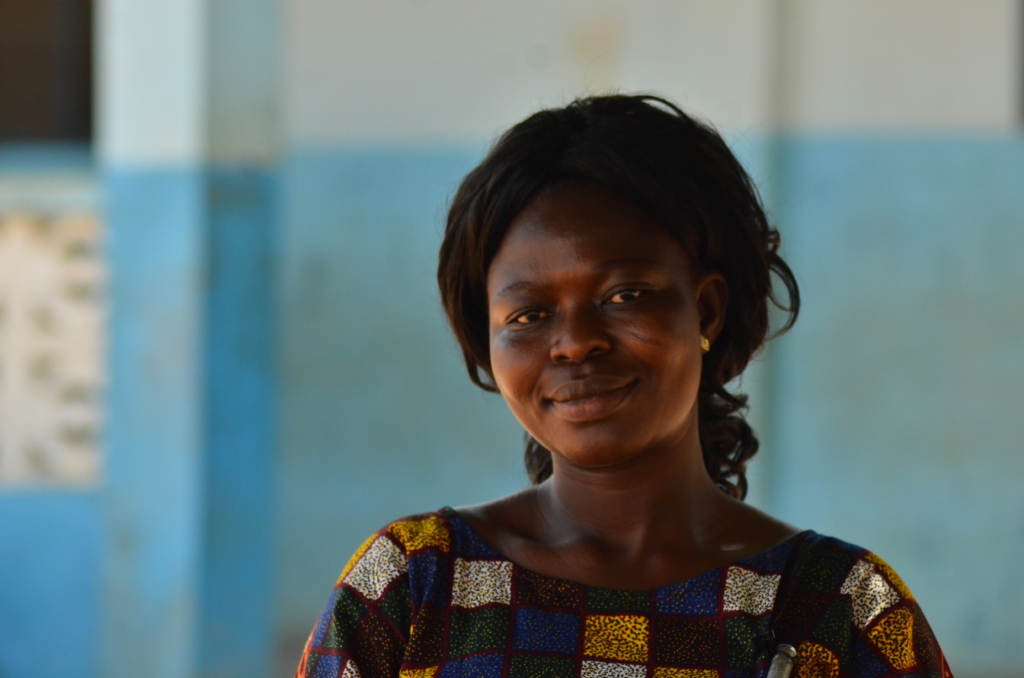 She said it was through that interaction that Mr. Akampoi discovered that she had lost her mum who was a single parent.
"So, they decided to take care of me", she says.
Rebecca has gone from being raised as an orphan in the God's Love Residential Home to becoming quite a well-educated young woman with a Bachelor of Education Degree in Home Economics. She was also selected to attend a Global Exchange program in the UK in the year 2009.
Challenges and call for support
Like many charity organisations, God's Love Residential Home survives on the benevolence of kind-hearted people and the sacrifices of people like Felix and Mary Akampoi.
But donations alone are sometimes not enough – the reason for which the Camerons School Complex – a private basic school has been established under the God's Love Residential Home.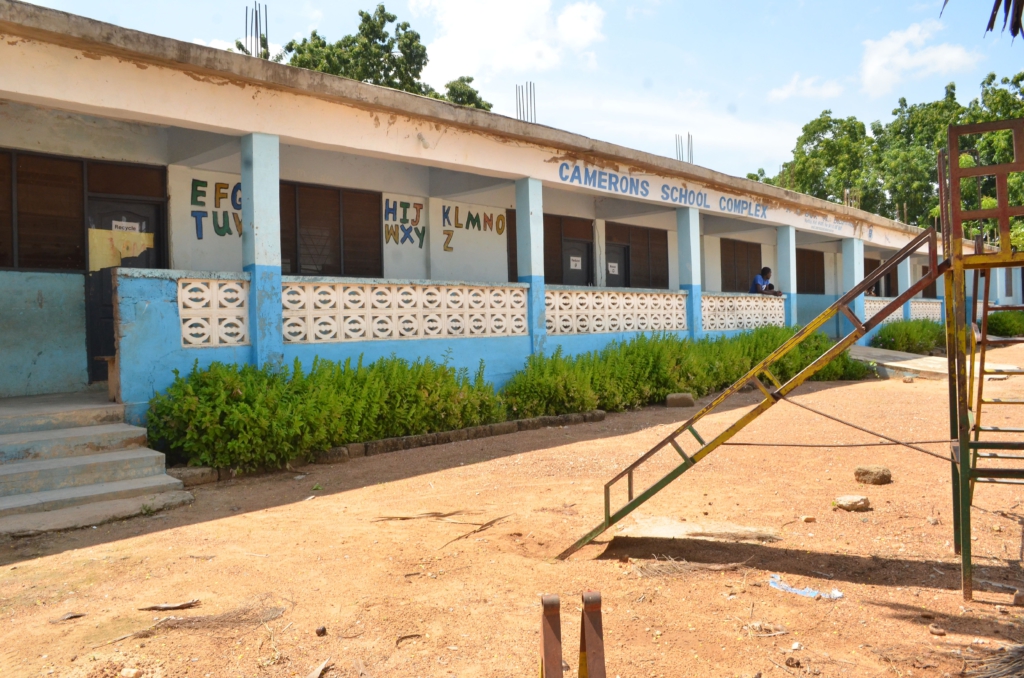 The idea here is to help educate the children of the home and hopefully, raise some income to support the home as well.
Felix Akampoi says; "Whatever is generated from the school, we pay the teachers and what is left is brought to the Home to take care of the children's feeding, pay the workers of the Home and do everything else that is needed to keep the Home running".
He said sometimes people come to visit the home and make donations to them "but that is only once in a while so sometimes it becomes a difficult situation".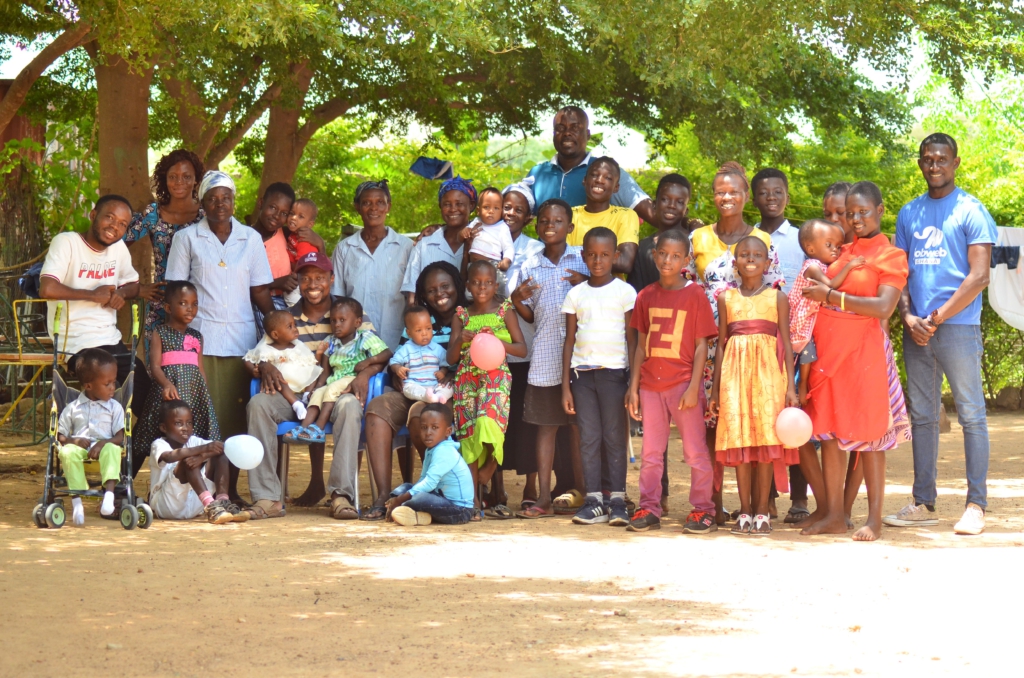 Felix's wife, Mary makes an appeal for support.
She said the mentally – ill mother of the twins had to deliver the babies through Cesarean Section which would not have been possible, but for the donations from kind-hearted persons.
"So this is what we saying; that together, we can all make the world a better place", she said.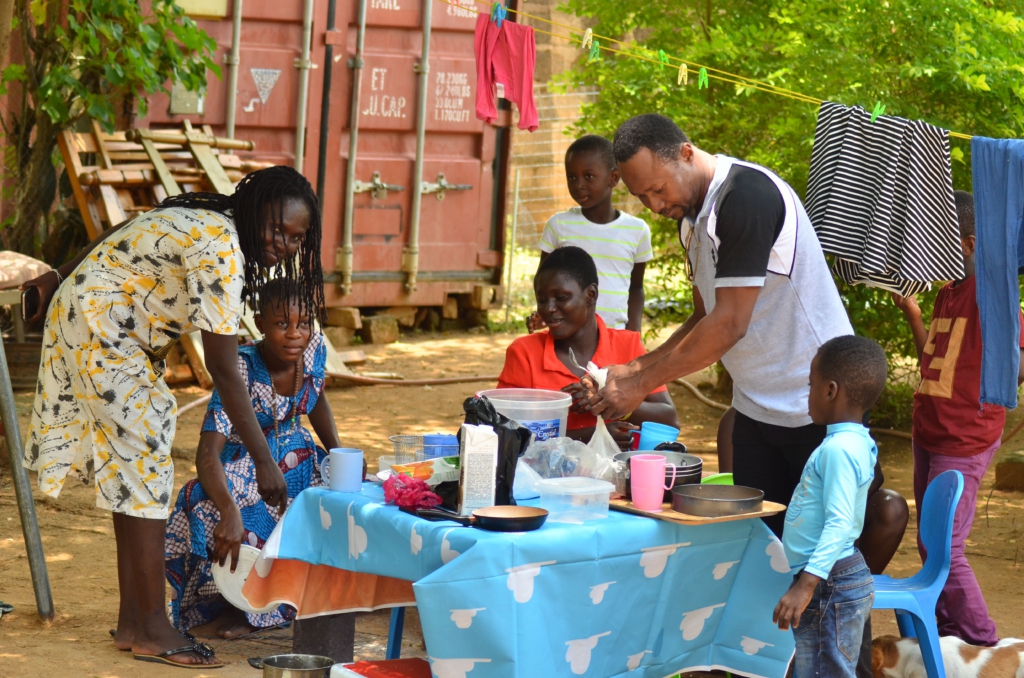 For now, Mr. and Mrs. Felix Akampoi and these children, will hope for a great future, as they go through the journey of life together as a family, one step at a time.