Highlife legend Agya Koo Nimo is urging Ghanaians always to explore innovative and creative ways to convert their liabilities into assets.
He was sharing the 10 core principles of his life in an interview with Rev. Albert Ocran on Springboard, the virtual university on Joy FM, on Sunday evening.
The Professor of Ethnomusicology opened up about his life and jokingly explained the origin of his music career, saying, "I started music the very day I was born because I sang my first melody, I cried."
Agya Koo Nimo enumerated "Determination, Order, Excellence, Water Therapy, Practice, Mentoring, Systematic Building, Promptness, Fear and resourcefulness" as the ten core principles of his life.
Below is the explanation of the top 10 core principles legend Agya Koo Nimo shared with Rev. Albert Ocran on Springboard, your virtual university on Joy FM on Fathers Day.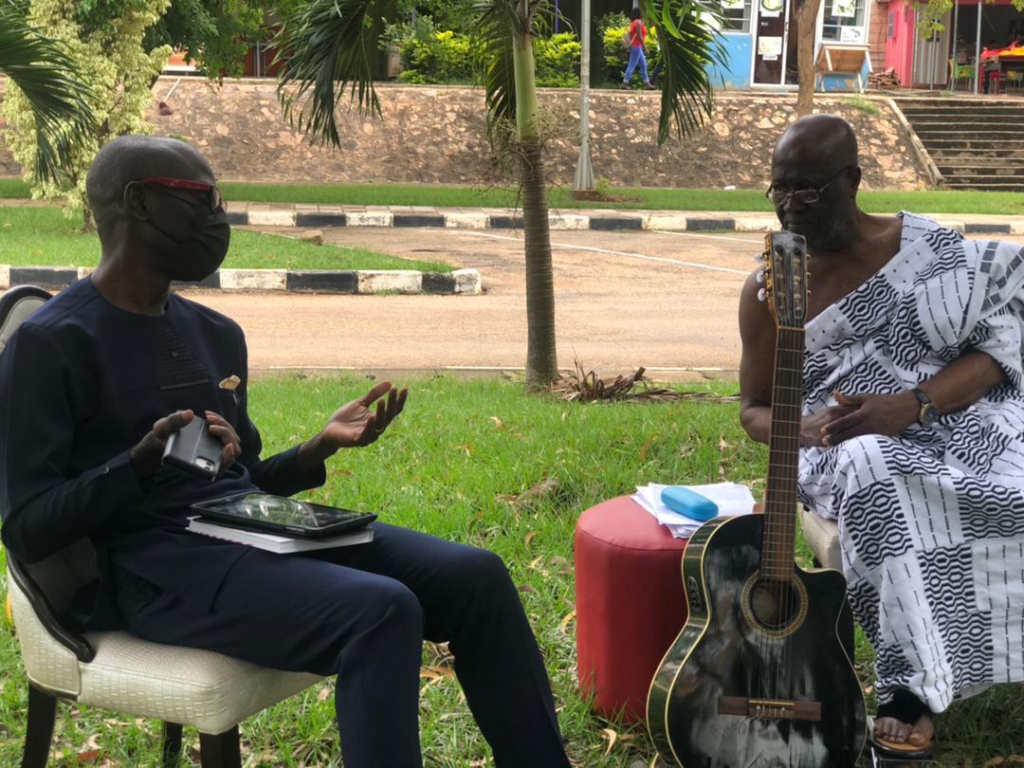 Principle #1: DETERMINATION -Determine to work and don't give excuses. If cultivating cocoa doesn't work for you, palm nut or cassava will".
Principle #2: ORDER – Order is the first law in Heaven. Without discipline, there is no life."
Principle #3: EXCELLENCE – If you decide to do anything, do it well. Don't take anything for granted, or life will take you for granted.
Principle #4: WATER THERAPY – With over 40 years of experience as a biochemist, I can authoritatively say that we are made up of 65% water. Therefore, I drink a lot of water to stay healthy.
Principle #5: PRACTICE – In you don't practice a day, I will know it. If I don't practice for two days, the audience will know it. If I don't practice for three days, the whole world will know it – Oscar Peterson
Principle #6: MENTORING – Mentoring is like healing your child of measles; you need a combination of toughness and love in the right proportions.
Principle #7: SYSTEMATIC BUILDING – The termite has no shovel or tools but it builds mansions with lanes and streets.
Principle #8: PROMPTNESS – When I get an email, I reply within 5 minutes.
Principle #9: FEAR – My biggest fear is not death but FEAR itself.
Principle #10: RESOURCEFULNESS – Find innovative and creative ways to convert your liabilities into assets