Some first-year students are expected to run a double-track calendar upon arrival in their various schools, the Ghana Education Service (GES) has revealed in a press statement.
"As per the new academic calendar, first-year students in some schools will run a double-track calendar. Even though they are all reporting together, Management of the various schools will inform students of their various tracks whiles on campus.
"The list of double track schools will be uploaded on the GES website, www.ges.gov.gh in due course," the statement added.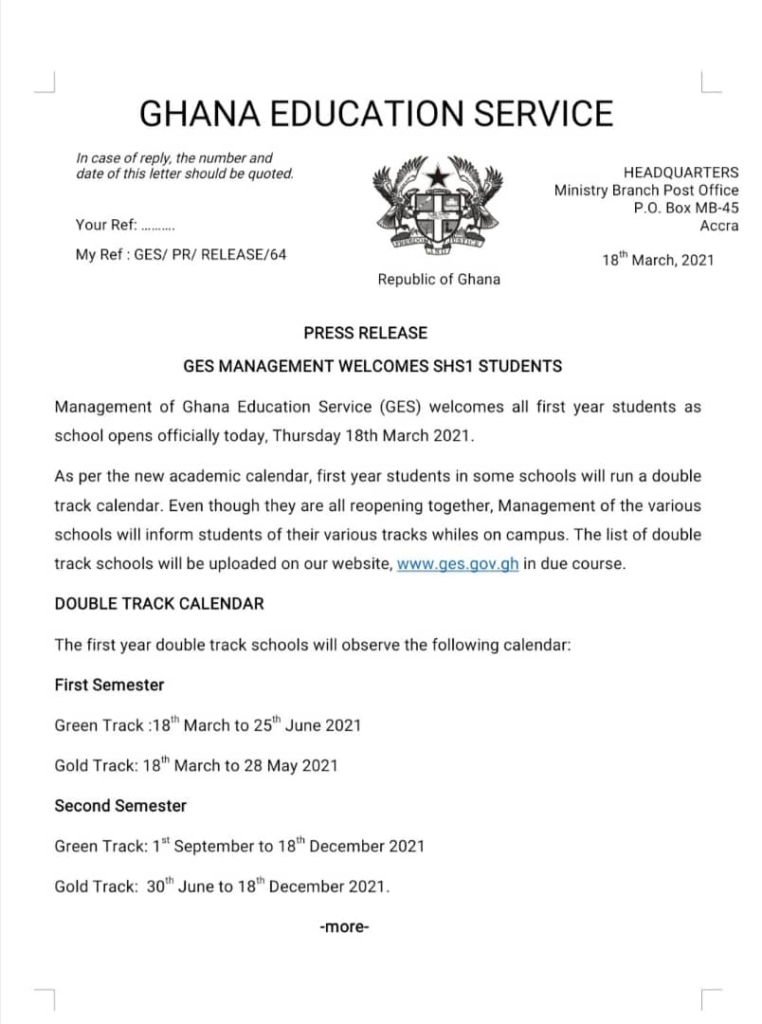 Per the GES directives, for the first semester, the Green Track will commence studies from March 18 to June 25, 2021, and the Gold Track will also commence from March 18 but will end on May 28, 2021.
For the second semester, the Gold Track resumes from June 30 to December 18, while the Green Track resumes from September 1 to December 18, 2021.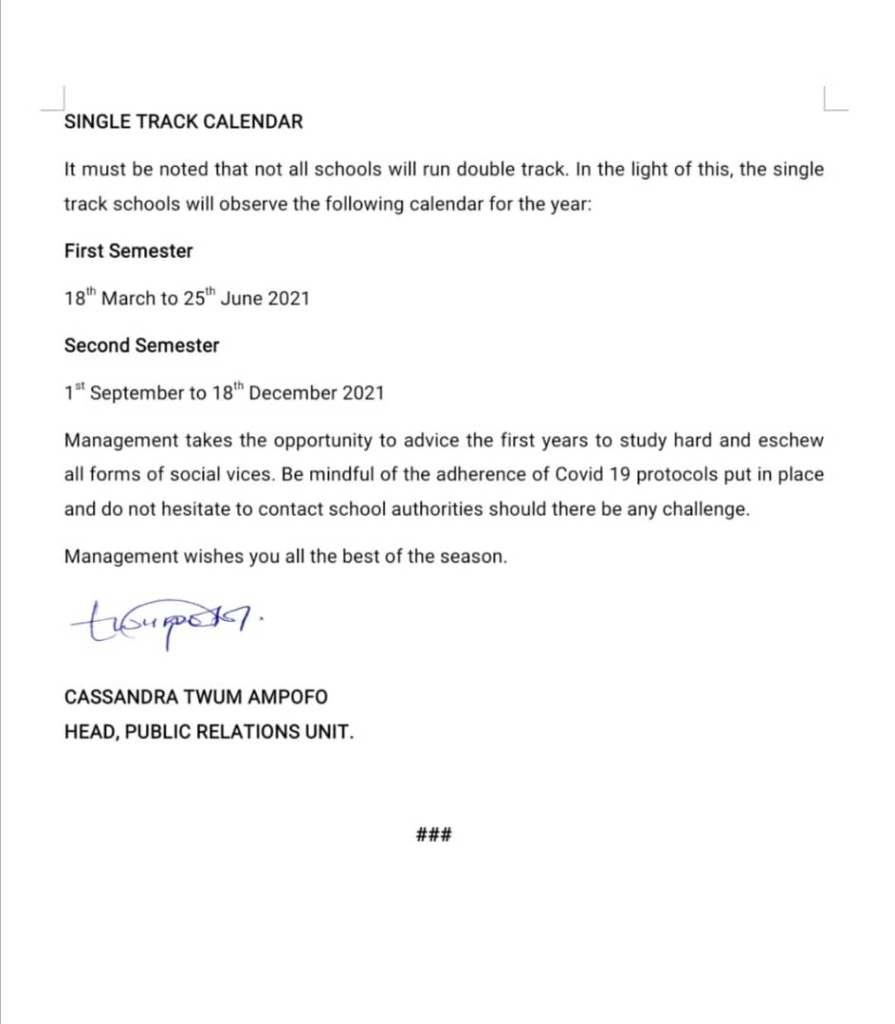 First-year students who would be on the Single Track calendar will arrive on March 18 to June, 2021 for the first semester and resume for the second semester from September 1 to December 18, 2021.
The Head of the PRO unit at GES briefly after its press release intimated that the decision by the Service arises from the second wave of the Covid-19 pandemic, and the need for the Service to safeguard the lives of these students.
Mrs Cassandra Twum Ampofo explained that after several consultations with the Ghana Health Service (GHS), both parties concluded that the double-track system was the appropriate choice.
Speaking with Emefa Apawu on Thursday, she said: "The second wave of Covid-19 changed everything. Yes, we knew we were not going to do double-track because we were sure of the infrastructure we had put in place.
"Again, at this time we are working with the Ghana Health Service and whatever that we do now is based on their advice and based what they told us, that is to ensure that the social distancing is are followed properly and the students are managed well. We need to split them into two to ensure that we don't have all the students on campus at the same time."
In view of this, GES management welcomes all first-year students to school and urges students to take their studies seriously as they pay heed to the Covid-19 safety protocols.
"Management takes the opportunity to advice the first years to study hard and eschew all forms of social vices. Be mindful of the adherence of Covid-19 protocols put in place and do not hesitate to contact school authorities should there be any challenge.
"Management wishes you all the best of the season," the statement concluded.