The #FixTheCountry demonstrators say they will continue to pile pressure on government until the country's problems are addressed.
Clad in red and black, the protestors wielded placards with varying inscriptions including '#FixOurEducation System now', 'A new constitution now', 'Justice for Kaaka' and 'If Ghana was your personal property, would you run it like this?
The protestors, after long hours of walking, converged at the Black Star Square.
On Wednesday, the atmosphere was charged after speakers who took turns to address the crowd chronicled what they see wrong with the country's governance system.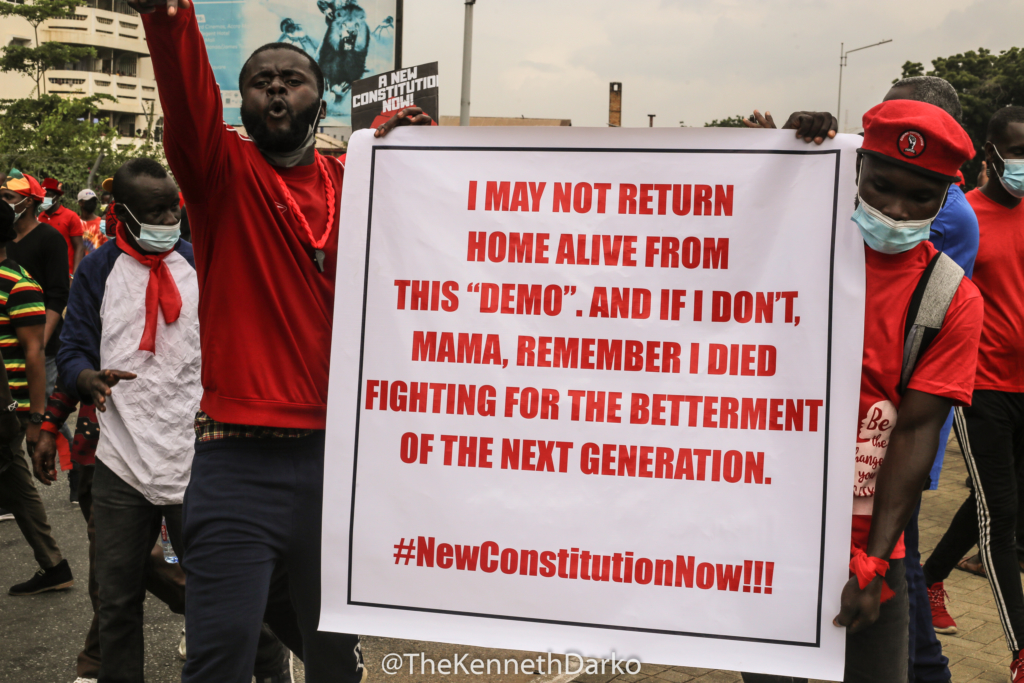 The central message at the square was the need for a new constitution and improved standard of living.
The leaders of the group argued that the 1992 Constitution favours political actors instead of the ordinary Ghanaian. Since the inception of the 4th republic, former presidents were accused of being the main architects for the country's wobbling economic status.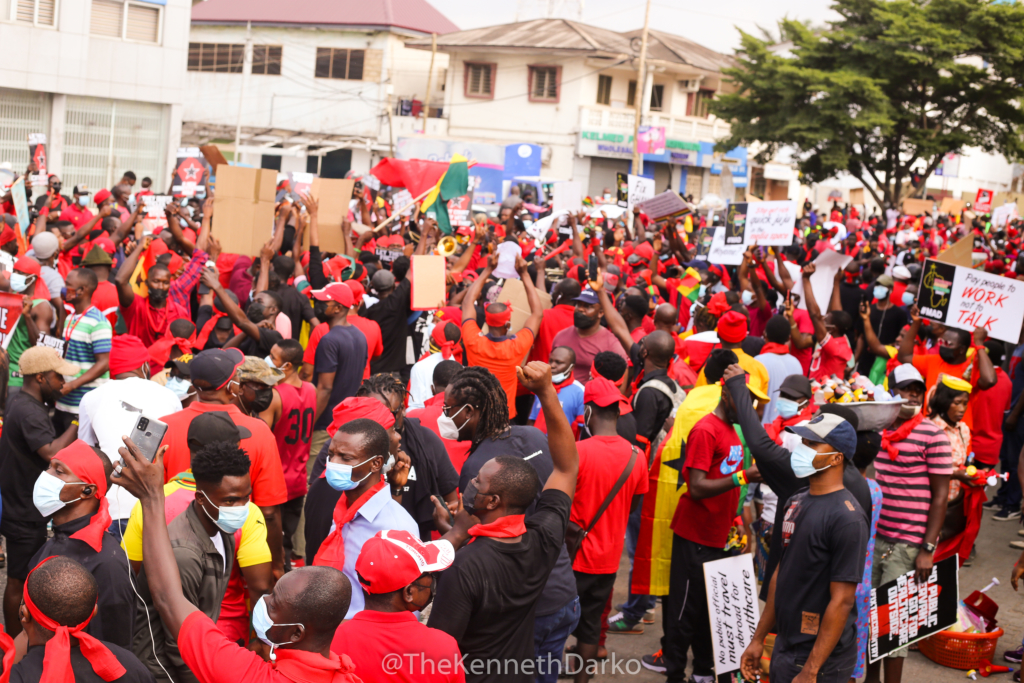 One of the group leaders, Oliver Barker-Vormawor, addressing the crowd, announced that the group will continue to stage similar protests across the remaining 15 regions. We are all hungry in this country, and we won't allow politics or tribalism to divide us.
"We are going to Kumasi from here-then proceed to Tamale, Ho and Takoradi. We want everyone to participate in this demonstration because we, the youth of the land, deserve better," he said.
Barker-Vormawor also described the 4th Republic as a 419 Republic, which has created a congenial atmosphere for corruption to fester.
According to him, the Ghanaian youth will ensure the Constitution is changed.