I have lost a brother and two primary school classmates within a period of 2 years. Godson, Raphael and recently, Michael, who is being buried this weekend. All in their fifties.
Sorry, if this article rekindles sorrowful emotions in you. But it is part of us, so I feel like biting the bullet to broach the issue of death.
Fifties seem to be the new age bracket within which many are answering that call to glory. That's because I have seen many obituary notices lately, in which the deceased, all fall within this age bracket.
What is intriguing is the fact that some of these persons were in very gainful employment, which means money for medical care may not have been an issue. Yet they tripped.
Writing about death reminds me of a jingle, Kwasi Aboagye of Peace FM plays as part of his introduction to the Entertainment Review programme on Saturdays. The song goes like this, 'one day, one day, wo b3 wu, no matter you are (sic), wo b3 wu'.
The death of Prophet Temitope Balogun Joshua, at age 57, got me dumb-founded, but the above referenced song provided the answer to the question that plagued my mind. Death will come when it will, "for it is appointed unto man once to die, after that, judgement," Hebrews 9:27.
The list of public figures who have succumbed to death within or around this age bracket is a tall one- Danny Nettey, Komla Dumor, Bob Pixel-Celebrity Photographer, Kwabena Aboagye (Opeele)-Photography Lecturer NAFTI, Sly Tetteh of Liberty Professionals, Bernard Nyarko the film actor, the Dancing Prophet, Seth Frempong, Christopher Opoku, Sports Journalist, Kofi B the Musician, among others.
The meaning of Life begins at 40
Life begins at 40 is an expression I heard growing up. Somehow, I never bothered to find out what it really means.
However, with the subject of death on my mind, the expression, 'life begins at 40' also popped up. So I googled to find out what it really means.
I discovered that the phrase is the brainchild of an American Psychologist, Walter Pitkin, who published a book with the title, 'Life Begins at Forty'.
The gist of the book is that, given the conditions of the world, at the time, one could look forward to many years of fulfilling and happy existence after age 40, provided that one maintained a proper, positive attitude. I repeat, proper, positive attitude.
I also found what initially seemed to be two contrasting views. First, that, it is after age 40 that one experiences rheumatism, faulty eyesight and the one that sent me cracking- the tendency to tell a story to the same person, three or four times.
Second, that when one reaches age 40, life becomes better, maybe because one has skills, experiences and means necessary, for an enjoyable life.
Upon critical evaluation of the two views however, I realised that they actually do not contrast. It is really, a case of, a little bit of this and a little bit of that.
In other words, whether life becomes better or not, especially, the bodily aches and pain as well as the faulty eye sights, will plague you.
The advantage of having money is that you can seek the best medical care. Even then, 'no matter you are (sic), wo b3wu'.
The roller Coaster ride through 50+
Until last year, I prided myself in not using lenses to read. When it was prescribed for me, I refused to wear. Eventually, I realized I was deceiving myself. Ever since I put it on, I have never removed it, literally.
The reality is that, age is not just a number as some would have us believe. Age means the length of time that a person has lived or a thing has existed. It does not mean how good one looks at 50 or 60.
It means you are no longer that bubbly teenager or that energetic 20s dude or gal. Your shock absorbers are old and creaky. Thus, you accept it in your own interest.
A very popular Bishop-friend of mine who is with the Light House Chapel International, put it succinctly, "it's like driving a 50-year-old car"- weak shock absorbers, difficult to close doors, damp headlights, smoky engine, dented body, broken tail-lights and cracked windscreens.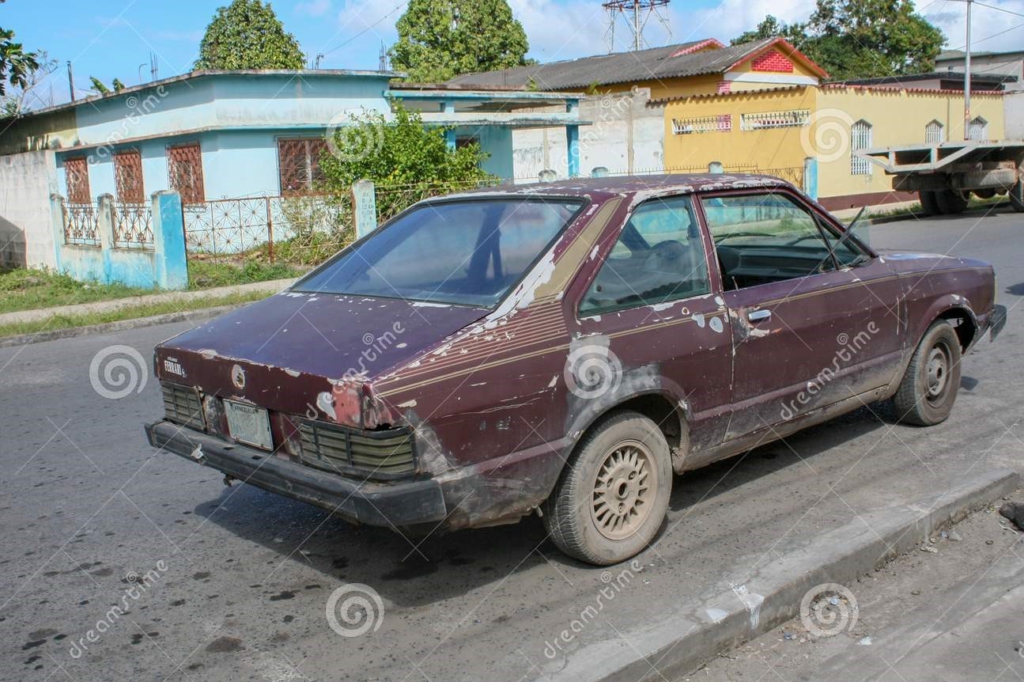 That's when I called him for prayers regarding a back pain I had that won't go away until I found my way to the Chiropractic and Wellness Centre (CWC) at East Legon. Here, stretches, presses and massages did the trick. Since then, exercising and stretching have become part of my daily routine.
Undoubtedly, his prayers and that of other Evangelists, Prophets and Canons directed my attention to the CWC.
Raphael's exit and the old school re-union
The late Raphael Kpakpo Allotey and I grew up together at Okaishie. We were always together- like twins, until life's struggles separated us. Me staying put in GH, he, to Palermo, Italy.
We attended the same primary school, St Mary's Anglican Primary School, Akoto Lante, Accra, thence to Bishop's Boys School at Kaneshie- don't mind the 'shie-shie', it's a Ga thing. Teshie, Awoshie, Kpeshie, Bubuashie, Ngleshie, Gamashie etc.
I therefore, made it a point to attend the funeral to bid him final farewell as well as meet other mates that I had not seen in over three decades. We have been brought together, somehow, by Facebook and WhatsApp, but it definitely is not the same as seeing them in persons- 'feeli-feeli' as they say.
So, to the former 'TALA Gormli' (Cemetery), turned events center, by the authorities of the Wesleyan Methodist Church, Accra, I went. With the 50-year-old car imagery on my mind.
I saw many of my former classmates – Grey-haired, bespectacled, bald-headed, wrinkled faces and lost teeth, just like me. The 'baby faces' I saw over three decades earlier, have transformed into matured ones. Age is definitely, not just a number.
Truly, there are many of them that I would easily have passed by in town without recognizing. Another truth is that, those who seemed to be doing well in life, looked better than those who seemed not. This gives credence to the earlier observation that after 40, one is likely to have all means necessary for an enjoyable life.
One of them complained to me about her inability to stretch and clench her fist easily. According to her, the Doctors say it is aging, hence not much could be done. I advised her to do so often or get a lawn tennis ball to squeeze. Thus, I could bet my last bottom cedi, that if I had the opportunity to interact with more of them, I would have recorded cases of High Blood Pressure (BP), High Cholesterol and Diabetes, to mention a few.
These non-communicable diseases, from what I have learnt, result from the lifestyle we lead from infancy. Some continue the unhealthy lifestyle of drinking hard liquor, smoking and eating fatty food late at night- fried pork with chilled beer on the Orgle road on my mind, and jumping into bed almost immediately.
The Doctors tell me that those who are still engaged in such behaviours during the ride through 50+, are heading for an accident sooner than later- Cardiovascular Accident, a.k.a stroke.
If that thing called stress is added to the aforementioned. Then the trip to the hereafter becomes, much- much easier.
Edem Knight Tay's hearty laughs
Edem Knight-Tay is the Programmes Manager at Joy FM, she is a jolly good fellow.
So, when she laughs and adds, 'oh my God!' one can definitely discern that, it is a hearty laugh. She hosted an Urologist on her Home Affairs programme, for three consecutive weeks to discuss health issues that confront men.
Home Affairs is a no holds barred, family discussion programme on Joy 99.7 FM that discusses domestic issues as they are. Education, information and entertainment. All in one. You tune in on Saturdays- 6:00am after the news, and you will be glad you do. The programme no doubt, lives up to its tagline, 'Making homes out of houses'. Just make a date this Saturday and bring me my stone.
When she opened the phone lines and the calls started coming in, the issues seemed to have overwhelmed her so she could not help laughing.
A lady complained that her husband likes having sex too often and cannot stand it. I can state, without any equivocation, that ever since I started exercising, my wife has moved into this category. You can verify- 0555……….
Another lady said her husband prefers to masturbate, instead of doing the do with her. A man called to say that he only lasts two minutes on duty. Another man called to complain that these days, his manhood does not harden as it used to. Yet other men, complained about the size of their sticks – 2 centimeters.
A clear case of aging causing issues for people. The Urologist attributed most of the issues related to inability to perform in bed, to lack of exercise and guess what? Stress!!.
I missed the main discussion on the women's edition, last week, because I overslept. But if the laughter that I heard from Edem and her Resource Person, Dr. Paddy Aryeetey, at the tail end of the pogramme, is anything to go by, then they really had a 'bomb', while solving peoples' issues.
Remember- Saturdays- 6:00am after the news. Your house, will become a home.
Stress the Killer
My study of the subject called stress, revealed that like all things, it has two sides- positive and negative. Positively, stress can urge you on, to do something that you ordinarily would not be able to
do- it brings out the best in you, sometimes.
However, the negative aspect rears its head when it becomes a constant occurrence, such that one becomes overwhelmed. The health implications are dire.
Cumulatively, continuous pressure on your body from stress, may lead to serious health complications, such as Heart disease, High Blood Pressure, Diabetes, as mentioned earlier and other illnesses, including mental disorders, such as depression or anxiety.
But if the bible says in 2 Thessalonians 3:10 that, "if anyone is not willing to work, then he is not to eat, either", what shall one do?
Bear in mind that, again as my research revealed, this is the age range by which time, one has all the skill and experiences. Thus one's services are needed from all angles, whether self-employed or an employee.
By now, most would have climbed to the topmost of Maslow's Hierarchy of Needs- Self Actualisation. Presidents, Vice Presidents, CEOs, MDs, Board Chairs, HODs, DCEs, MCEs, University Vice Chancellors and DGs. The stress that comes with these roles is best experienced than told.
We all witnessed how the late President J.E. Atta-Mills departed exactly nine years ago on Saturday. How President Barack Obama went from black to grey hair in no time. President Mahama too.
Actually, many CEOs, Chief Directors and Heads of Agencies have succumbed to these pressures while on the job.
A recent example is the sudden numbness of the Government Statistician, right in the middle of updating us on the 2021 Population and Housing Census, live on TV. Vice President Bawumia had to be, suddenly, whisked away to London for medical treatment in January, 2018.
Sometimes, I wonder how President Akufo-Addo does it, at age 77. And I hesitate in touching on this, but if a video I sighted on Facebook has not been sliced, doctored or photo shopped, then the President's handlers should ask him to slow down- cutting the air, instead of a tape. That smacks of stress.
In contrast, there are those who may be struggling to make ends meet. Yet, persons in this category have their own kind of stress- thinking of how to feed the numerous mouths they may have produced, schools fees and accommodation 'wahala' confront them on a daily basis.
Clearly, 'no matter you are (sic)', you are caught in the web of stress. If you are unable to navigate the complex strands of the web, you fall.
The inevitability of death and the Healthy @80 agenda
Since we left school thirty-something years ago, the late Rev. Dr. Michael Kotey and I have crossed paths only once. We have not been in touch, since then. However, information about his death hit me so hard, prompting this article. Death, why oh why?
Like Prophet T.B Joshua, Rev. Dr. Kotey earned his keep as a man of God. I do not know the cause of death, but I dare say the stress of selflessly caring for the spiritual needs of multitudes played a role.
I won't write about Godson, because I can't. Suffice to say, that he died in May, 2019. Raphael sent his contribution towards Godson's funeral in June and by December 2019, Raphael also answered the call to glory.
Sometimes, I wonder why God added death to this beautiful thing called LIFE. But if one considers the fact that, even the inevitability of death, does not seem to humble some people, one is forced to acknowledge that, indeed, God knows best.
So, go we must, but let us make a conscious effort to prolong the journey, no matter how roller coaster it may be, far beyond 50+. Healthy @80 should be the goal.
Here are the tactics, I have adopted, to ride safely to achieve this goal. God being my help.
• Water therapy– 500ml water, right from bed, the warmer, the better.
• Exercise– 20 minutes of stretching, reps of pushups (I started with 5 two months ago, now I can do 25 with ease. I am still pushing) and 20 minutes' walk before breakfast.
• Breakfast– Four slices of brown bread with avocado pear, sardines or fried eggs, sandwiched in between, depending on which is available, with tea or hot chocolate.
• In-between meals– water, water and water. Sometimes with dry biscuits.
• Lunch– Kenkey with gravy and fish, Beans (red red), waakye, rice, yam or plantain with garden egg stew or palaver sauce, tuo zaafi with ayoyo, fufu with soup, depending on which is available. More fish, less chicken and meat.
• Dinner – Nil. If I crave for food after 6:00pm, it's either cold chocolate or oats with brown bread.
• Sleep– six hours, no more not less. If for any reason, I have arrears, I make a conscious effort to repay.
• Medical checkup– Cholesterol level, blood level, blood sugar level, prostate check, kidney function, Electrocardiogram (ECG), eye check. Once every year. It could be expensive though, but if you work with health-conscious organisations like Stratcomm Africa and The Multimedia Group, mehn!!! You are covered.
• Body Massage– once a month. The Accra Sports Stadium Clinic. Price? Cool.
From what the Doctors tell me, high cholesterol levels, especially (LDL-Low-Density Lipoprotein), a.k.a bad cholesterol, can knock you down like Azumah Nelson did to Puerto Rican, Wilfredo Gómez in 1982. As for low blood level, it can make you feel useless, restless and lifeless. Diabetes? If it does not blind you, it will leave you with a lifetime companion- a non-healing wound.
I can hear the recalcitrant ones among us saying 'all die be die'. That's very true. Especially, when a healthy cousin of mine, was three weeks ago, hit to death, by a falling cement block from a storey building project, where he was standing.Hmm!
But it is dehumanizing to break down with stroke. If it does not kill you, it strikes you down such that you suffer mentally and physically. I have seen it happen to very close relations, so I don't wish it on anyone. Not even those who may consider me an enemy, for whatever reason.
If I got you moody, don't mind me. Here is something to cheer you up.
My good friend Baby Tei insists my articles are too lengthy. I therefore leave you here, with excerpts from a letter that someone wrote to Arthur Ashe, the legendary Wimbledon Player, who was dying of AIDS, which he contracted due to Infected Blood he received, during a Heart Surgery in 1983.
"Sometimes you are not satisfied with your life, while many people in this world are dreaming of living your life.
A child on a farm, who sees a plane fly overhead, dreams of flying, while a pilot on the plane, sees the farmhouse and dreams of returning home.
If wealth is the secret to happiness, then the rich should be dancing on the streets. But only poor kids do that.
If power ensures security, then VIPs should walk unguarded. But those who live simply, sleep soundly.
If beauty and fame bring ideal relationships, then celebrities should have the best marriages.
Live simply, be happy! Walk humbly and love genuinely!"
This one is from me. Always remember that life is simple, it is we, who make it complex. That mansion, that G-Wargon. That's the problem.
And from Musician Kofi Kinaata- "Your friends are building mansions, so you are complaining of your poverty, what about your friends who are in the cemetery, or in the Psychiatric Hospital? You complain of not having a shoe, what about those who don't have feet to wear a shoe?"
I could go on and on. But Baby Tei.
Fare thee well, Rev. Dr. Michael Kotey. Until God decides to decouple death from life, it is certain that one day, one day, we will meet again. We can only postpone this meeting, until further notice and that's what we will do.
My regards to all the faithful departed. May your souls rest in perfect peace. Amen.
Shalom – That's peace, hello and good bye in Hebrew
Let God Lead. Follow Him directly, not through any human.