Continuing his life story, Prof. Jonathan Dakubo said going to the University was not without challenges. Chief amongst them was finance.
According to him, reporting to campus meant he could no longer work on farms in communities around Kumasi.
"It was a full-time business," he said.
In order to prepare towards fending for himself in the University, he started saving his National Service allowance with the headmistress.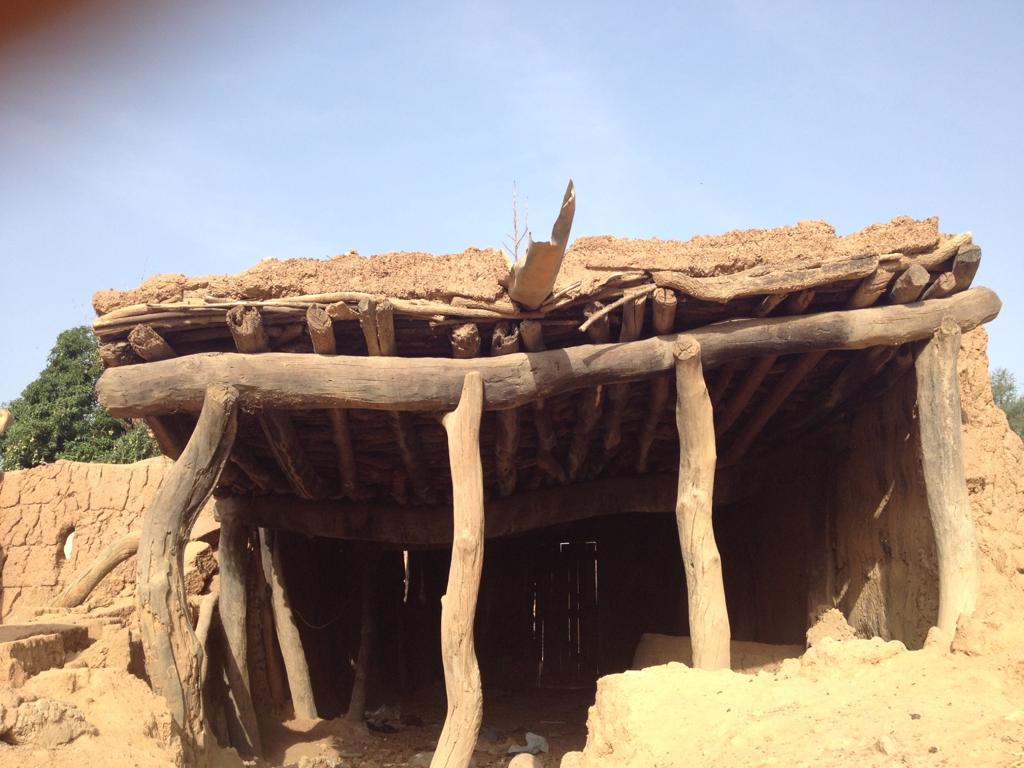 At the time, the NSS allowance was 225 Ghana cedis, out of which he would only spend 50 Ghana cedis while going about his duties as a science teacher at St. Francis.
"Payment was table-top. All workers were paid on table-top and not through the bank. So the woman did well and every month she will help me save it and together we got 1,500.00 after the National Service period," he said.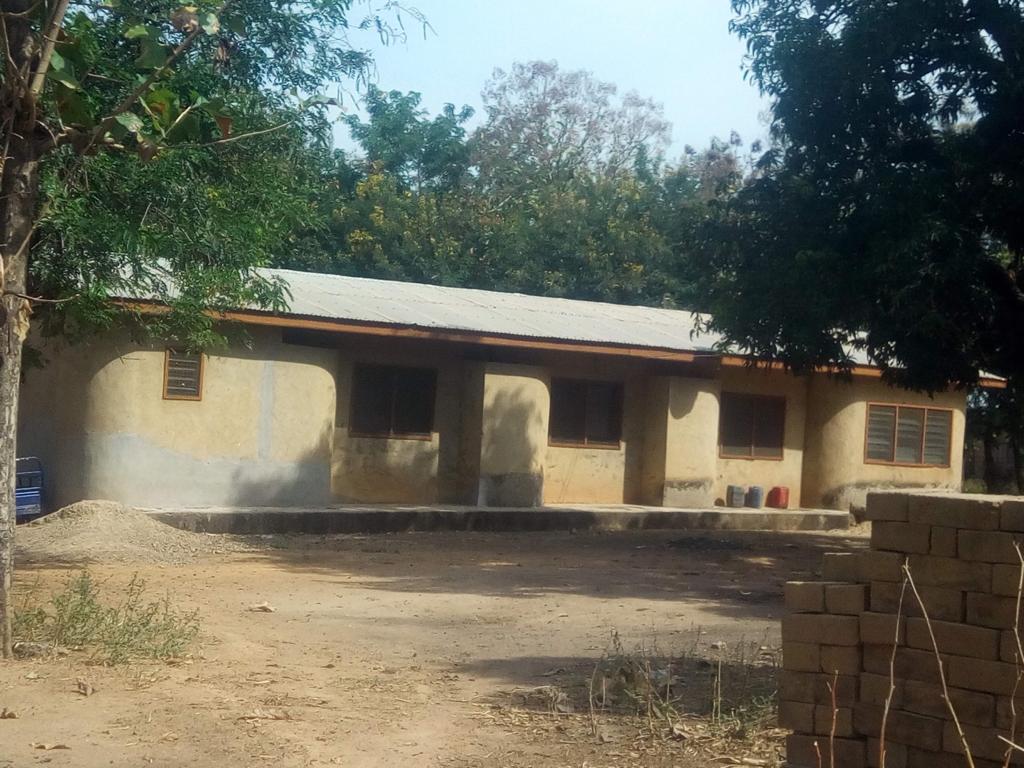 He, however, miscalculated his expenses at the University by assuming that 1,500 Ghana cedis was going to be enough to get him through the first two years of his university education.
"Because in my estimation if I could spend 50 cedis a month, I could spend less in the university but I forgot that in St Francis I was being given breakfast, lunch and supper. So I was very naïve. I said 'oh this 1,500.00 can take me far'. I was very wrong. That money could not even last a month at the university."
After packing the few things he owned and the little given to him by the headmistress, young Dakubo was ready to report to KNUST.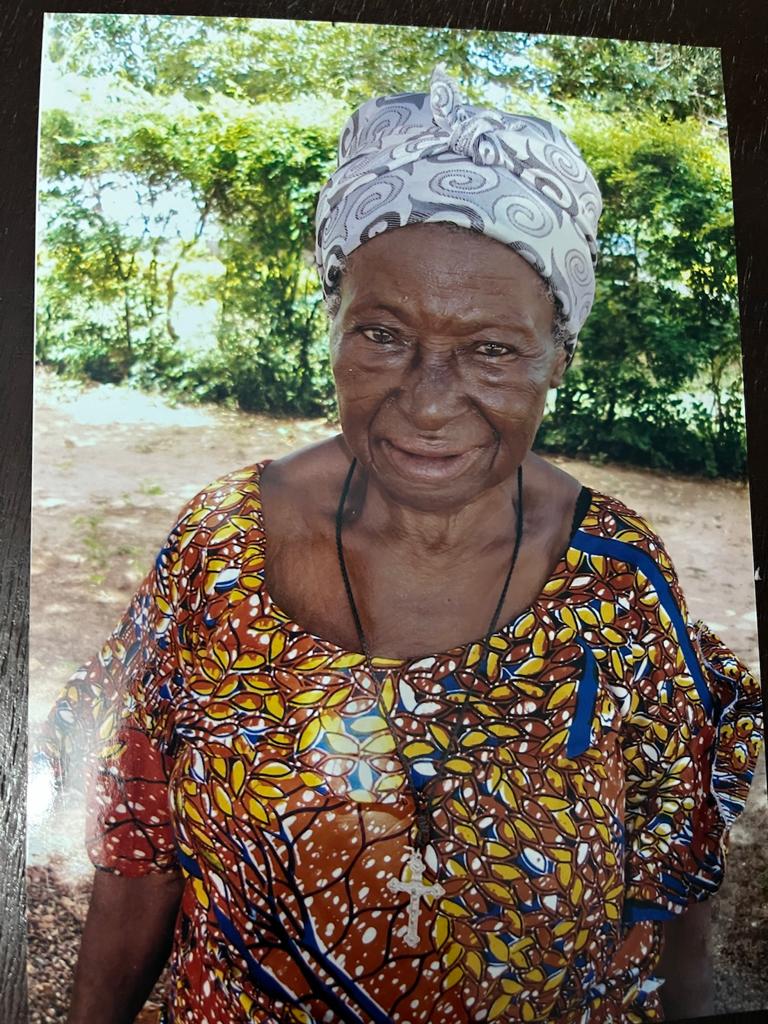 "Now university reopened on Friday and I tried to be there that same day. When I got to campus, I had already spent about 100.00 out of the 1,500.00 because I had to travel from the north and buy a few things. I told myself, 'okay this one is the initial input, I will do the rest 'sorpi sorpi sorpi.''
"Then we had orientation on Monday at the medical school. After that, we were asked to go for our admission letters and were required to pay a one-off registration fee of Ȼ1,100.00. I was shaken by that," he said.
At that point, Dr. Dakubo began reassessing his decision to come to the University.
"I said, look if I take this money and go to establish a farm in a farming community nobody will hear about me. I will just be in that jungle. But if I am in medical school here, someone will hear that I am doing some good on an empty stomach, and they will come and give me something. So based on that alone I took the Ȼ1,100.00 and went and paid my registration fees. I was left with Ȼ300.00."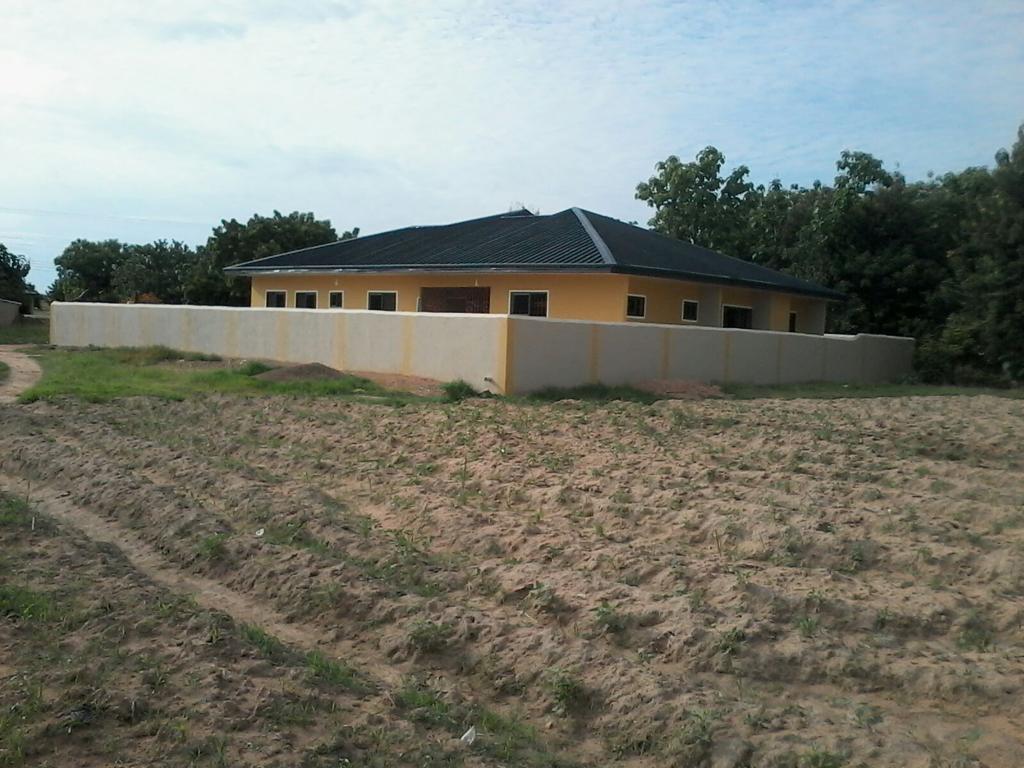 He told me that prior to his arrival at the University, the government used to feed University students. However, when that scheme was discontinued, government started dispensing cash to students every two weeks for upkeep.
"You know we had to do registration and all those things. The money had to go through Accountant General, to banks before we get it. So it took some time. But when it comes you are paid after two or three weeks. So my friends drew my attention to it when the first payment came, it was called BANK LA, and it was dispensed by Ghana Commercial Bank. When I went to the accounts I learned that every student in the public university then was to be given 700.00 every two weeks for free."
This, he says, is one of the reasons he found it difficult to leave Ghana after school. According to him, he perceived it as "morally wrong" to abandon a country that had catered for him so thoroughly to work somewhere else.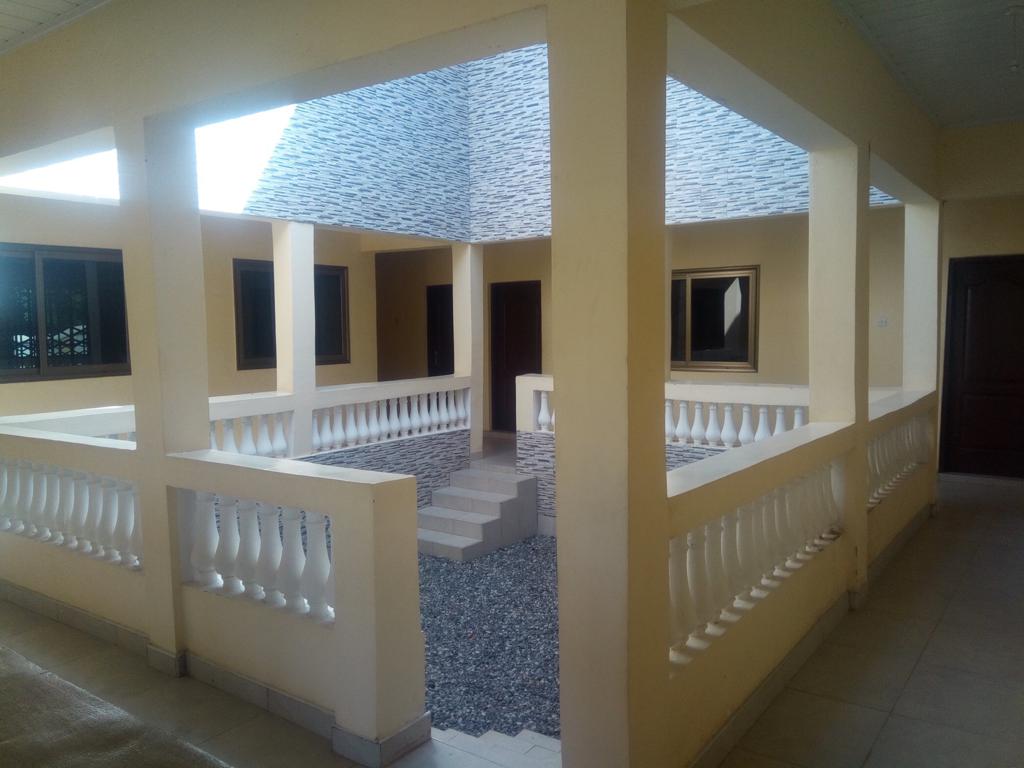 "When I go to a white man's country I feel very sad because I don't see what they are doing that we cannot do. If your government can take care of you, why can't you stay and give back because that is the whole essence of education; to become enlightened to be productive.
"After basic school when my father stopped paying school fees, it was so difficult. At Nandom Secondary School, I was fed three meals a day. In fact in the north when we go to secondary school that is where we were fed better. The white nuns make sure you are fed like them," he said.
Recounting his life on campus, Prof said after three years in the University, the bank allowance scheme was cancelled following several strikes as a result of delays in the disbursement of funds.
Instead, the government introduced the student loans scheme to cater for the students in a cost-sharing arrangement.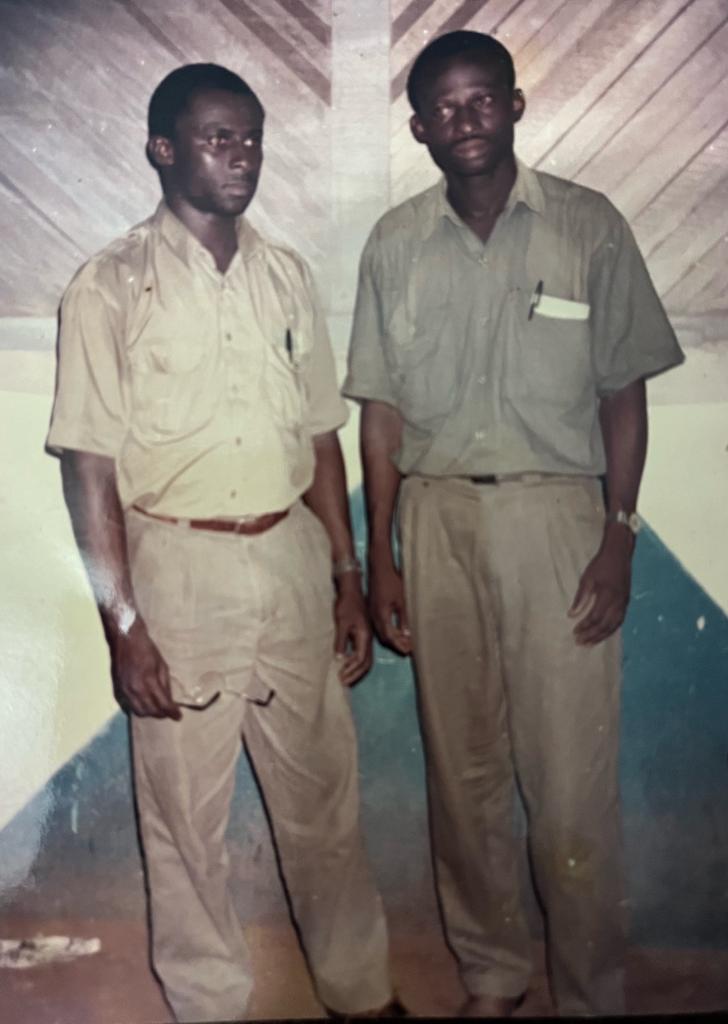 "It was also introduced in a very smooth manner. They knew people like us were there. So the best four percent of every class was given a scholarship and then I think the next 12 percent got bursaries and the rest took loans. Thankfully, because I spent all my time learning I got the scholarship. But in the fourth to fifth year, I had to live on students' loans and things became a bit difficult again; the value of the money had drastically dropped.
"The interest for students at that time was about 2 percent. Government was paying about 17 percent interest. It is how the SSNIT student loan scheme in the tertiary institutions started. Now I think it has changed but formally that was how it was. So we those on scholarship could also take the loan and the scholarship money because it was free. That's how some of us survived," he recounted.
Sharing some good news, Prof said his younger brother later joined him at the university on scholarship from the Catholic Church and later the Swiss Red Cross Society.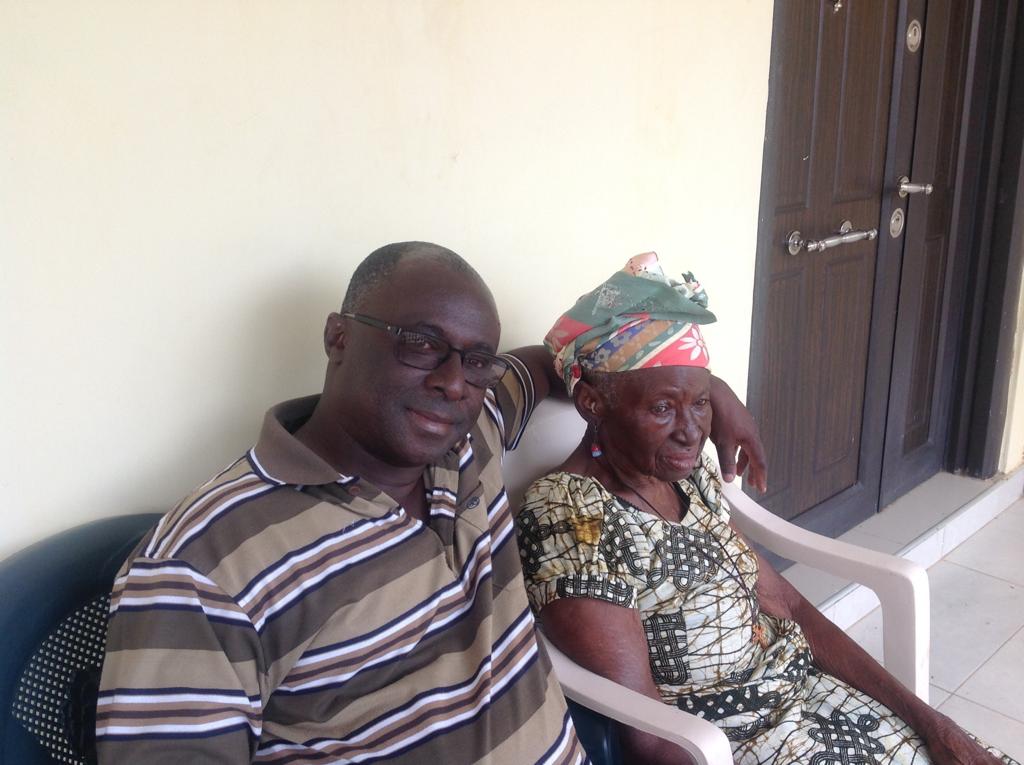 Throughout his stay in the University, Dr. Dakubo's parents assumed he was on a faraway farm working to earn some money. He had not told them he was in Kumasi to further his education. After studying for six years at the University, he finally returned home to inform his parents.
"As soon as I finished medical school, I took a car back home. It took me 6years to finish. That was on 16th August, 1991. We were compelled to start work on 1st September the same year but we said 'no way, we are tired'. So we had only two weeks break to start house job. I rushed to tell my parents that their woes are over, I am now a medical doctor.
"My father said "oh get away, this is not true. How can we believe you? Who trains doctors in Ghana? As far as I know, doctors are trained abroad." That even made me more determined to stay home and work and also become a surgeon.
"When I finished my house job at Komfo Anokye Teaching Hospital, based on my request, they posted me straight to Jirapa Hospital. My hometown. I had always wanted to be posted there."
It was during his house job at the Komfo Anokye Teaching Hospital in Kumasi that he met his wife, Magdalene Anglayere. They were married in 1992.
"She was then an administrator. She finished a secretarial course at the polytechnic in Kumasi. I was about 31 years old when I married her and she was about 25 to 26 years old. She is also from the Upper West region," he added with a big smile.
The two moved to Jirapa, where he worked first as a medical officer and later as a senior medical officer till 2000.
"My time at Jirapa was great and fun. I enjoyed my stay with the people, especially the hospital staff, most of whom had been trained by the early catholic missionaries who came there. They were punctual, hard-working, dedicated, honest, always put the patient first and lovely.
"My stay there also came with a lot of lessons. Working there was always the dream and aim and I had planned to live all my life and work there, but that didn't go according to plan."
According to Dr. Dakubo, he had wanted to be a surgeon so he could one day take over from Dr. Edward Gyader who was slowly burning out.
He said, together with Most Rev. Paul Bemile who is the Catholic Bishop of Wa, they went looking for a slot for him to be trained.
First, they got him one in Heidelberg but it was too expensive.
Later, the bishop got another slot at Belfast for him to train in gynaecology; but Dr. Dakubo turned it down because the course outline was narrow.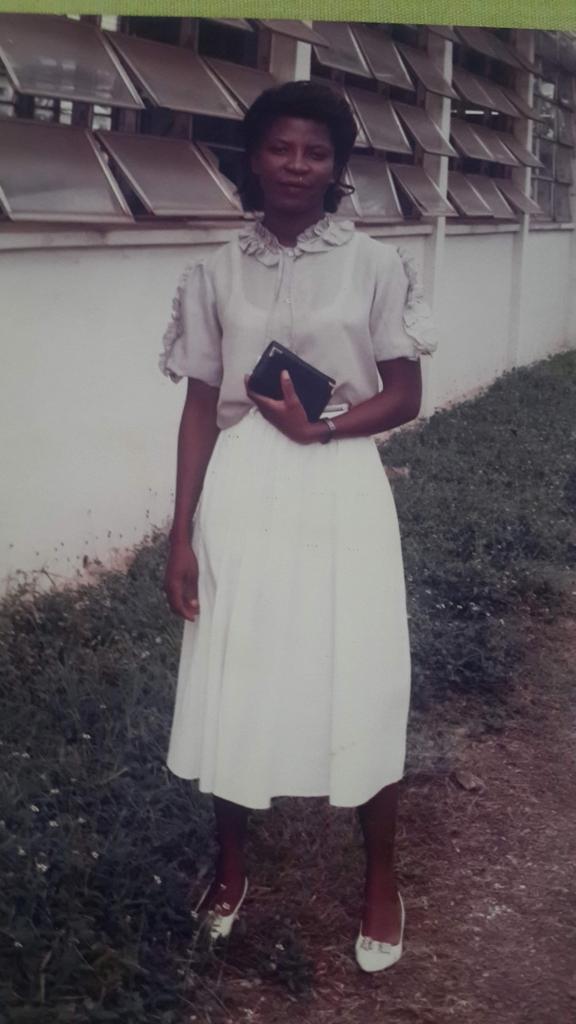 He could already do more than he will be trained in since Sr. Edgitha Gorges had earlier come to stay in Jirapa and trained him to perform complex gynaecological surgeries. These include total abdominal hysterectomy, total virginal hysterectomy, VVF repair, etc.
In 1997, Dr. Dakubo was arrested on charges of contempt of court. He said it was one of the experiences he will never forget during his time in Jirapa.
At the time, girls in Jirapa area were reporting to the hospital with tetanus. As tetanus is mostly transmitted through open wounds, Dr. Dakubo would try looking for the wounds on the girls' bodies but find nothing. This led to several girls dying.
It was during one such incident that a public health physician, Mr Francis Banka, suggested to him to always do a vaginal inspection on the patients. Apparently, one of the male nurses from the hospital was undertaking abortion procedures for young girls in the community under unsanitary conditions.
"He was from a Catholic hospital and he was doing it in his house and his house was a mud house painted with cow dung. Cow dung also has tetanus spores. So he was transferring the infection through their vagina," he revealed.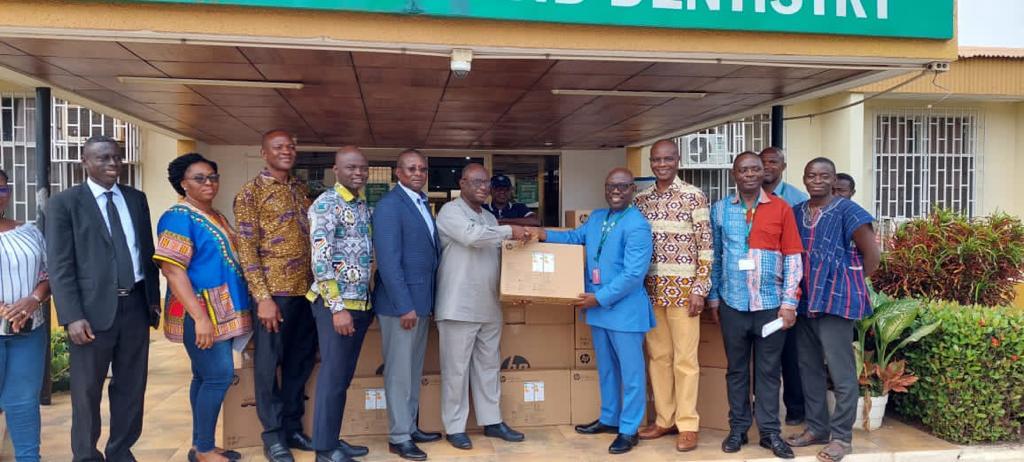 When the hospital tried to carry out punitive actions against the male nurse, they were sued and the court asked the hospital to reinstate the nurse.
Dr. Dakubo, who had by then assumed the role of acting medical superintendent went ahead and reinstated him. He started paying him from the internally generated funds while he worked to get his name on the government payroll.
Later, the young nurse was dismissed and asked to hand over whatever working tools he had with him to the acting medical superintendent.
Dr. Dakubo invited him to his office and they discussed the issue extensively. The young man accepted what had happened, thanked Dr. Dakubo for reinstating him and making all the efforts he did by paying him from the hospital's coffers till his name was added to the payroll at controller.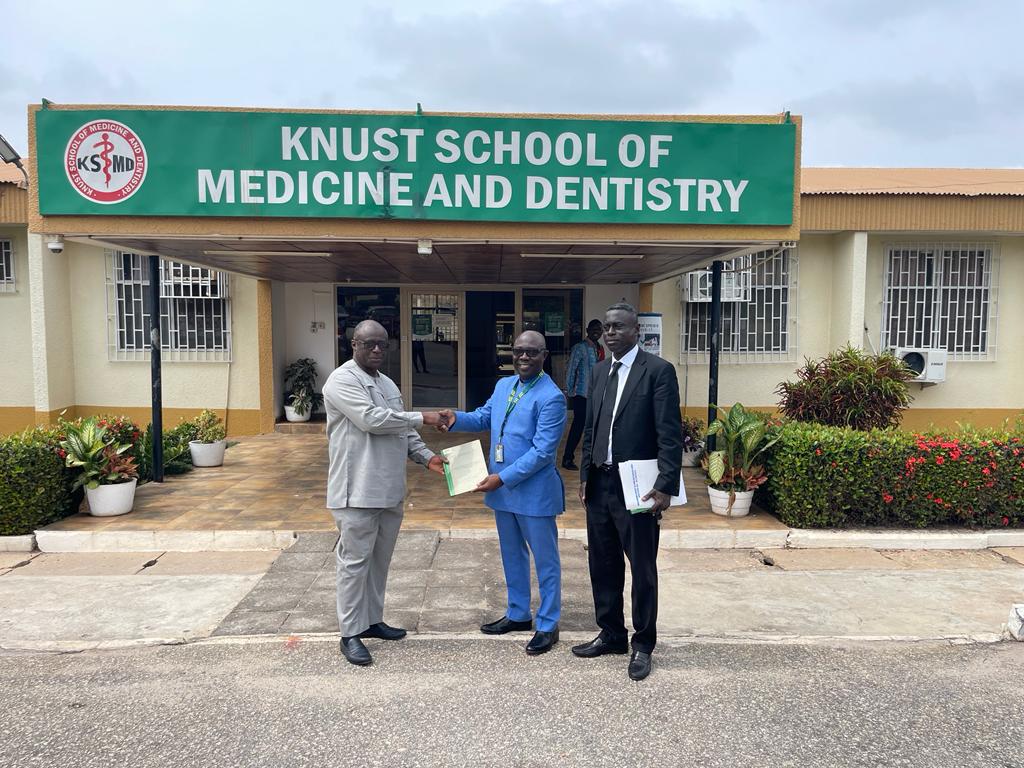 It is also interesting to note that, Dr. Dakubo has been subpoenaed a couple of times to appear before court; both in Wa and Kumasi to serve as a witness on murder and corona cases that he had written reports on.
Usually, a police CIA will bring the letter from the court. He will also add a copy of the report Dr. Dakubo wrote on the case to help refresh his mind.
But in October of that year, Dr. Dakubo received a subpoena from court without a police CIA accompanying it.
"Immediately I saw it, I told my wife that it's a medical sentence and I am going to jail. For something I knew nothing about. Finally, the executive secretary of the Diocesan Health Service of Wa and I appeared in court. We were put in dockets and sentence was read. We were charged with contempt of court, three months straight with hard labour," he said.
Luckily for him, he only spent three days in prison after the staff of the hospital came to picket in front of the Wa prison house demanding his release.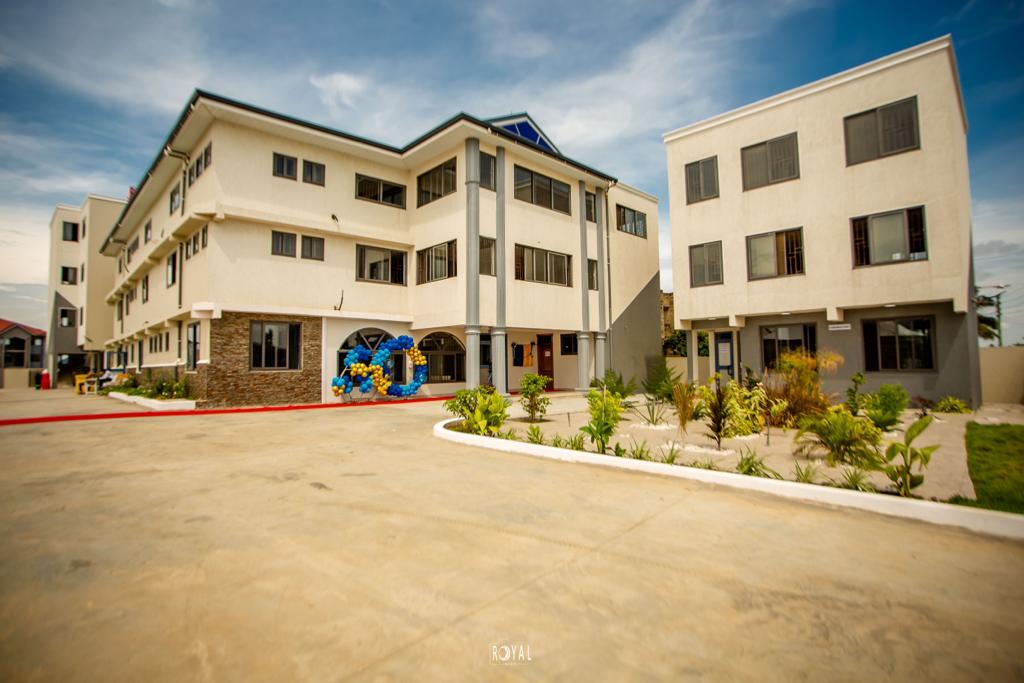 "On Friday, after we were incarcerated, all the staff packed out of the hospital and they came and slept on the streets in Wa, infront of the prison. The whole hospital left. Those who came with motorbikes came. Those who came with bicycles also came and slept at the main roundabout when you enter Wa; where the police station is. They slept at the roundabout the whole day from morning till evening," he said.
"So now the Regional Minister, the Catholic Bishop of Wa, and everybody who had a voice had to get up and move into action. Because I was the only 'surgeon who was keeping people alive in the hospital, for the three days I spent in prison, people were dying from strangulated hernia, obstructed labour, typhoid perforation, and other easily remediable surgical conditions.
"So they told the judge that you can't do this. Even if you have collected bribe you don't do things like that. I spent three days in prison and it was interesting because everybody treated me well in the prison. Everybody knew it was a foolish case," he added.
In 1999 following his success in the Ministry of Health entry exams for postgraduate training, Dr. Dakubo was posted to start his surgical training at the Korle Bu Teaching Hospital.
Although his colleagues reported and started the training in October that year, as of January 2000, he had still not received his admission letter from the Ministry of Health.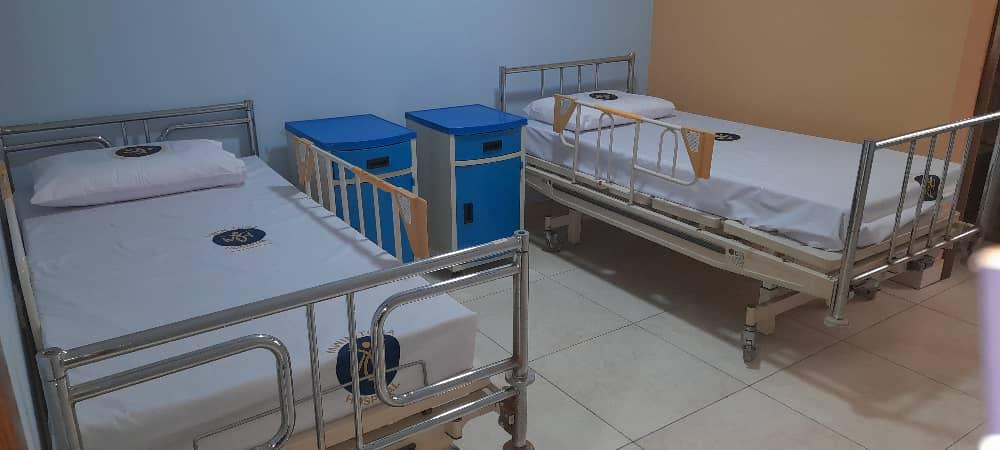 He went ahead to sit for the Primary Examinations of the West African College of Surgeons at Jirapa and passed.
He was then posted to Korle Bu Teaching Hospital to do his surgery residency; resulting in his relocation with his family to Accra in June 2000.
After completing a medical postgraduate course, Dr. Dakubo was posted to the Korle Bu Teaching Hospital where he has been since 2000.
His surgery residency was completed in October 2005 and after some delay he joined the University of Ghana Medical School Faculty in Surgery in September 2009 as a lecturer on probation for two years.
Later, he was appointed senior lecturer in 2011, Associate Professor of Surgery in 2014 and Professor of Surgery in 2022.
Working very closely with the female surgeon who was to operate on my then fistula, Dr. Antoinette Akosua Aseidua Bediako-Bowan, Dr. Dakubo has established the colorectal surgery unit at the Korle Bu Teaching Hospital.
The duo have focused their attention on the innovation and development of surgical procedures that are acceptable to the Ghanaian people and still have excellent outcomes.
They have also been busy teaching and mentoring young surgeons to become colorectal surgeons. They currently have two young trainee surgeons, with two more expected to join the family soon.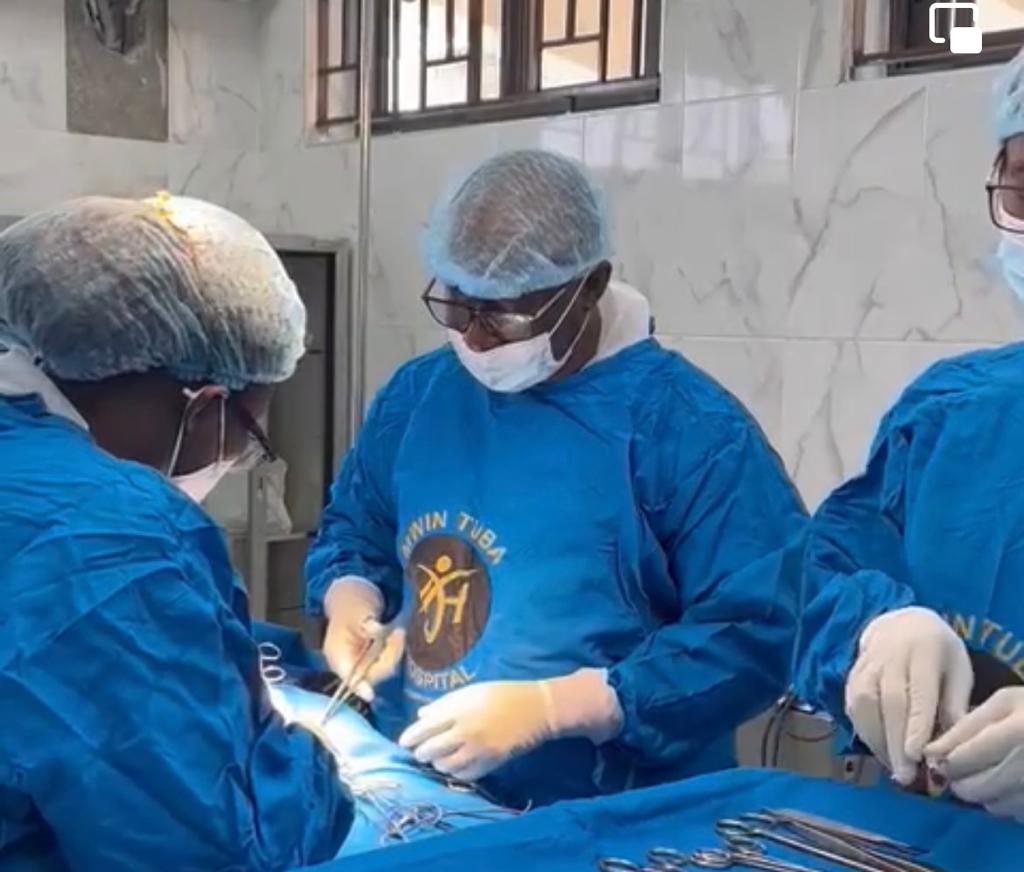 Dr. Dakubo has three daughters with his wife.
"The first one is a medical officer here in Korle Bu Teaching Hospital. The second one is a midwife and she is studying in UDS now. The last one is in her fifth year at the University of Ghana Medical School. These children have turned my house into a lecture hall. If you come in the morning, you will see us having lectures," he said.
He has also recently opened his own Colo-proctology Centre at Tuba, Kasoa. The centre primarily deals with the treatment of diseases that affect the colon, rectum and anus.
It is a 65-bed capacity hospital which runs a 24-hour service.
DISCLAIMER: The Views, Comments, Opinions, Contributions and Statements made by Readers and Contributors on this platform do not necessarily represent the views or policy of Multimedia Group Limited.