In 2021, Ghana obtained an overall score of 0.14 in political empowerment under the gender gap index.
The Sustainable Development Goal (SDG) 5.5 advocates for a gender balance in politics by championing the full participation of women in leadership and decision-making roles.
Broadcaster and gender advocate Gifty Anti is, therefore, calling on government to combat inequality and increase female representation in the political sphere.
AngloGold Ashanti organised one-day women in leadership workshop to celebrate women in the Obuasi municipality.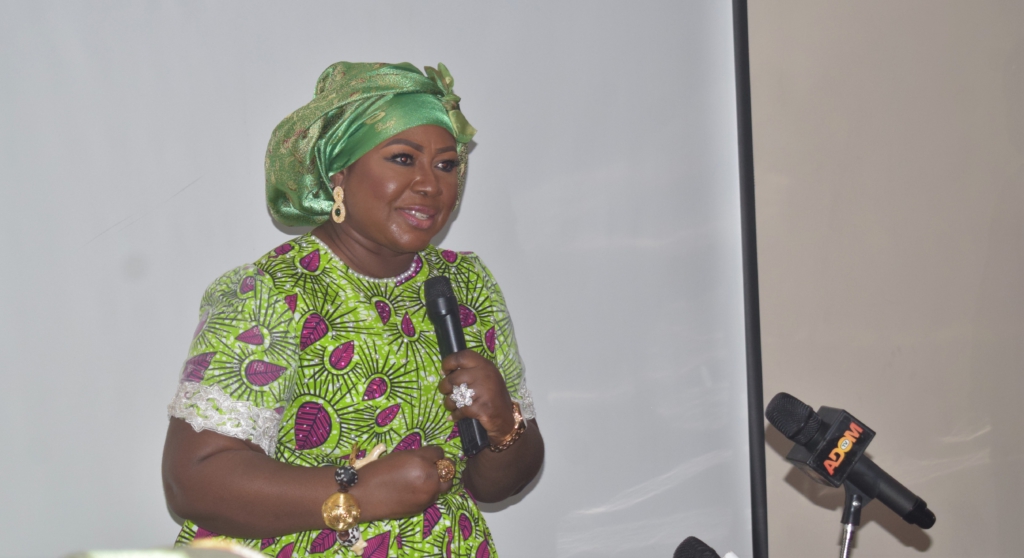 The workshop is to empower and enhance the qualities of female leaders in communities towards a world free of bias, stereotypes and discrimination.
Speaking on the sidelines of the workshop, ace broadcaster and gender advocate, Gifty Anti, reiterated the need to secure a space for women in the political sphere.
"Women are not given enough opportunities they need. Politicians stand the chance of pushing and opening the doors for women. When you come to the NDC, specifically the Volta region, how come in the history of politics in Ghana, Dzifa Abla Gomashie is the first woman to win a seat in 9 constituencies.
"The Ashanti Region is the haven for the NPP, but why are they not giving space to women. How many women do we have when it comes to appointing ministers and deputy ministers? 
"It's not just this government; it's the same with the previous government. The politicians are not helping the course, and it's unfortunate. I always tell women to demand and break the bias," she said. 
The program was on the theme: "Gender Equality Today for a Sustainable Tomorrow".
Gifty Anti called for more representation of women at the National House of Chiefs.
"We need men in authority who will be deliberate in pulling women up to build the nation. Women must be given the space to work," she added.
Meanwhile, Cynthia Basoah, an auto mechanic at UMA, Anglogold Ashanti, shared her ordeal as a single mother.
"Being a single mother of three children in Ghana is not easy as a career woman. I have been taking care of my kids single-handedly for the past thirteen years. I had to do a lot of jobs to take care of my kids because no one is going to help you," she said.
The program was organised by AngloGold Ashanti in collaboration with the Obuasi Municipal and Obuasi East District Assembly.