Ghana Oil Company Limited (GOIL) has presented a cheque for five hundred thousand cedis to the Ministry of Lands and Natural Resources to support the Green Ghana Project.
The donation was made on Tuesday, June 14 at the Ministry of Lands and Natural Resources.
Group Chief Executive for GOIL, Osei-Prempeh explained the company's decision to join the effort to promote a Green Ghana.  
"We believe that if twenty million trees are planted, if the fuel that we put in our cars pollutes the environment, the trees will help absorb the carbon dioxide in it, our oxygen will be cleaner and we can have a healthy life that is the reason GOIL decided to come in and strongly support the government and the Ministry," he said.
Although the Green Ghana day may be over, Deputy Lands and Natural Resources Minister, Benito Owusu-Bio has called for support from corporate bodies to help sustain the project.
Addressing the media during the presentation, Benito Owusu-Bio lauded GOIL for the gesture to support the project.
"We are happy to have the team from GOIL make a successful presentation to the Green Ghana project which we successfully executed on Friday, June 10 across the country…the work is still ongoing and as a result of that there is the need for all of us to contribute in making these seedlings survive.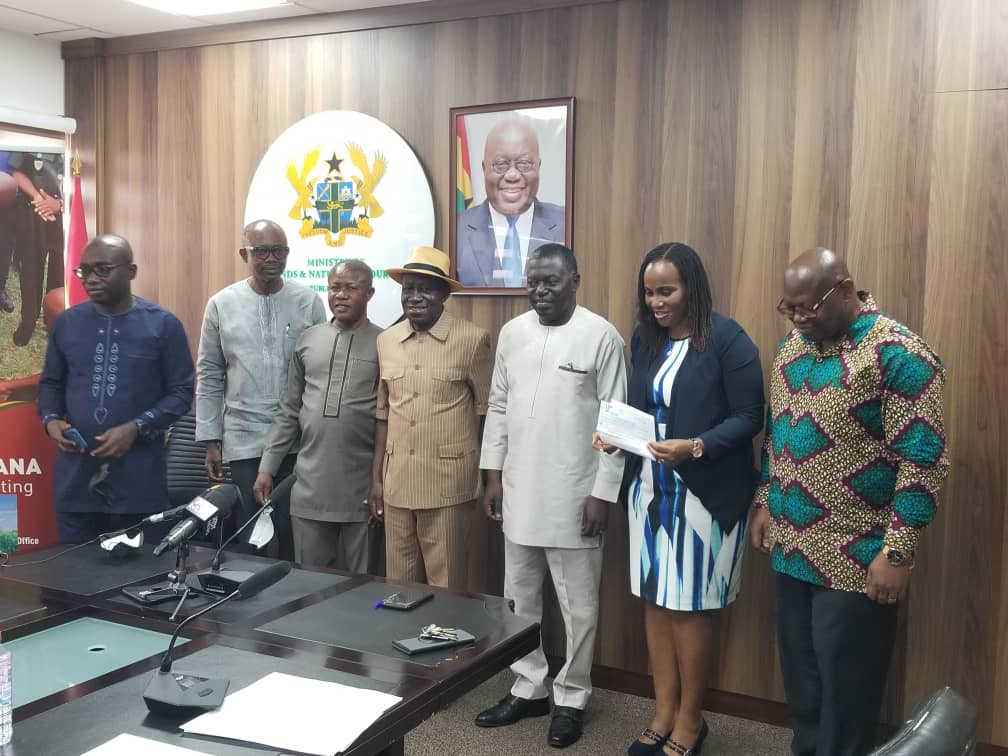 "We are happy to receive GOIL here because the fundraising activities is still ongoing. There are still lot of activities that we have to undertake in the maintenance of the trees planted and we encourage all corporate bodies to continue to support the project", he said.
The Deputy Minister urged corporate institutions who have pledged their support to the project to honour their promise.
He also acknowledged corporate bodies including; Japan Motors, Provident Insurance, Frems Oil, Bank of Ghana, the National Petroleum Authority, MTK Surveys, Savannah Grounds, Natawo Properties and Tradewind Investments for their donations so far.
Over twenty million seedlings were planted for the Green Ghana Project on June 10 with the release of six million cedis by the government for the second edition of the project to help restore lost vegetation.
The Deputy Lands Minister noted that the "survival rate this year will be more than the 85% survival rate recorded last year. The Ministry has put in place a Monitoring and Assessment Team under the Chairmanship of Francis Manu-Adabor, who is the Chairman of the Parliamentary Select Committee on Lands and Forestry to undertake comprehensive field assessment of trees planted this year which includes other members of the Committee like myself and the CEO of the Forestry Commission."