The government has secured funds for ongoing educational infrastructure projects, particularly the 21st Century Model Junior High Schools, around the country.
At least ten Model Junior High Schools have been awarded on contract, with completion expected in ten months.
Deputy Education Minister, Rev. Dr. John Ntim Fordjuor, is optimistic that the model school project will not be delayed.
The 21st Century Model Junior High Schools project was introduced as part of the government's educational reforms.
The reforms include the provision of modern educational infrastructure.
Each model school has a 1,200-student capacity and will include four laboratories, library, sick bay, teachers bungalow with emphasis on Science, Technology, Engineering and Mathematics.
Sources at the Ministry of Education say, each project is at a cost of 1.6 Million Ghana cedis.
An Assistant Architectural Engineer at the Funds and Procurement Unit at the Education Ministry, Fritz Kwame Addai told JoyNews that the first phase of the project would be completed in 10-months.
"Because it is a STEM school, we are going to have labs like Genetic Engineering, internet of things; then we also have artificial intelligence to help the technology and engineering aspect in our schools."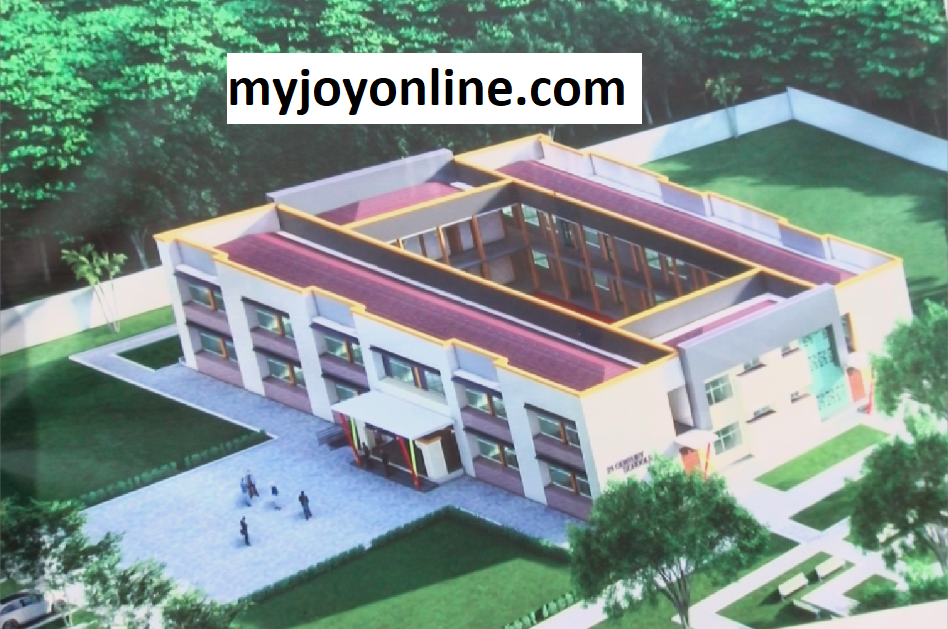 Speaking at two separate sod-cutting ceremonies at Abenase in the Ejisu Municipality and Juaben respectively on Friday, February 18, 2022, Deputy Education Minister, Rev. Dr. Ntim Fordjuor said it is time to improve education infrastructure, adding the new model JHS projects is aimed at addressing deficiencies created by the current SHS and JHS system.
"A time has come for us to review this. A time has come for us to improve upon this narrative.
One of the surest effective strategies that we are employing to ensure that we cure the weakness at the secondary education level is to build infrastructure and equip it with all the facilities required to give true secondary school education to junior high school pupils,"  Rev Dr. Fordjuor said.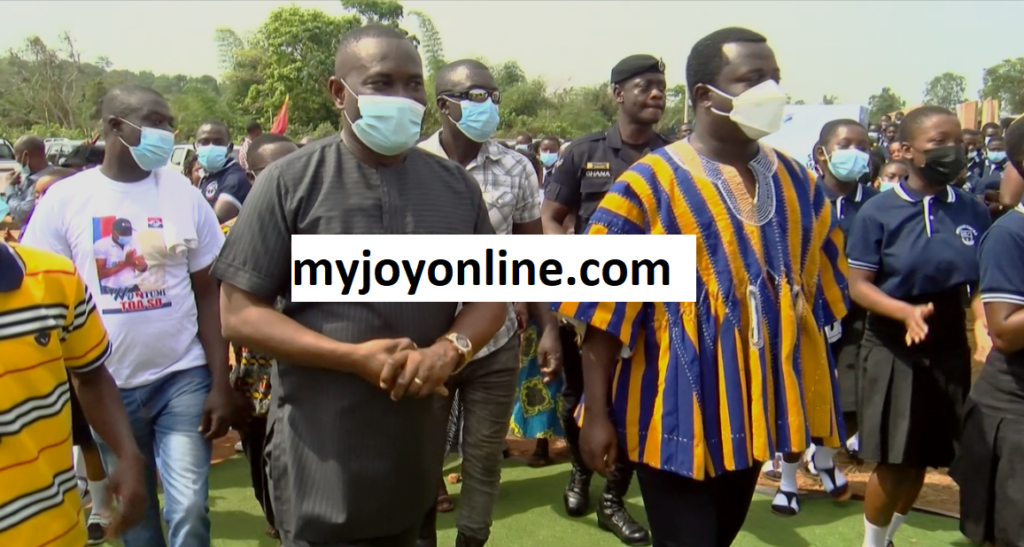 According to the Deputy Minister, the government has made budgetary allocations to ensure the project does not suffer any setback like previous Government of Ghana projects.
"Funding is already available for every project that we are cutting sod for. If one is probably comparing with narrative of time past, for this government since 2017 that we took power, every education infrastructure that would be commenced, would only be commenced when funding has been earmarked and budget approved for it. So that is sorted."
Meanwhile, Member of Parliament for Ejisu and Deputy Finance Minister, John Kumah is optimistic that the project, when completed, will improve education in the Ejisu area.
"We thank the President, His Excellency for remembering Abenase in the Ejisu Constituency for being one of the community beneficiaries of the  21st Century Junior High Schools.
It means a lot to us and we believe that the President's commitment to universal education for every Ghanaian child would be strengthened and deepened with this STEM facility that we have here".
Mr. Kumah commended traditional authorities in the area, especially Ejisuhene for making lands available for developmental projects.
"I also want to take this opportunity to take advantage to thank Nananom for giving us the lands so that we can also lobby for more development projects into this constituency."